The Best History Books of 2018
From the political violence of 19th-century America to the untold stories of African-American pioneers, these books help shape our understanding of today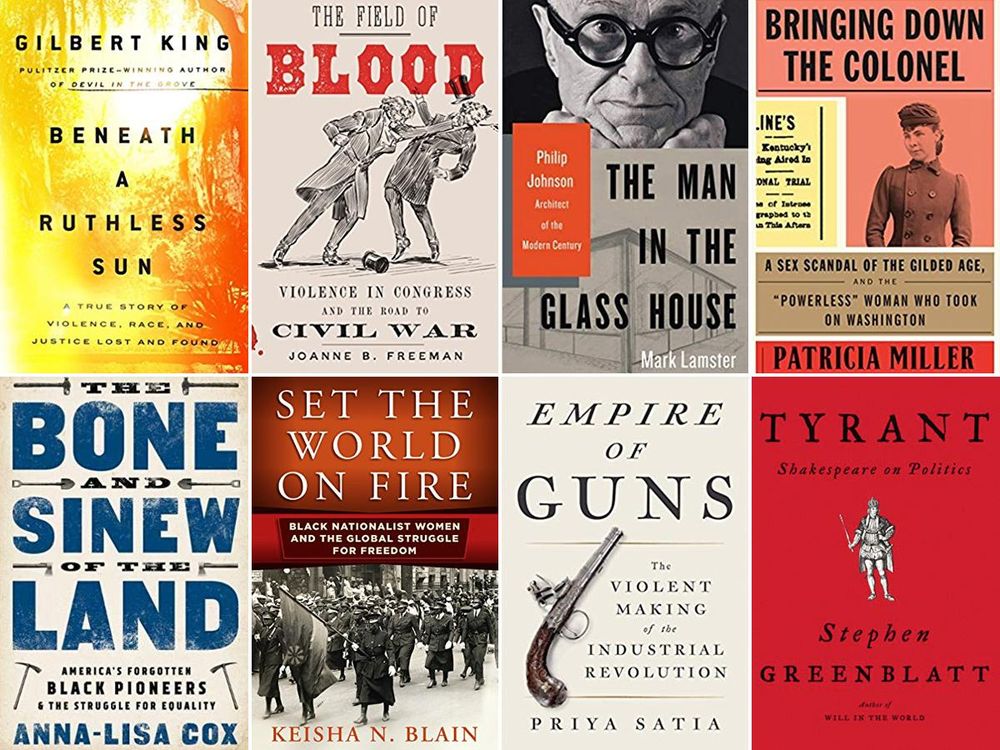 Can we mine the past for clues that explain the present? That's the central theme of many history books in 2018, as writers and historians, academic and popular alike, attempt to uncover and recount the stories that say something about the state of the world today. From a biography of one of America's most important architects to a sprawling analysis of Shakespearean drama to a 19th century sex scandal that shocked Washington, our favorite books this year are ones that bridge the gap between where we've come from and where we're going.
*Editor's Note, November 26, 2018: A previous version of the story incorrectly stated the book's title The Blood and Sinew of the Land, when, in fact, it is The Bone and Sinew of the Land. It also misspelled author Anna-Lisa Cox's name. The story has been edited to correct these facts.
Having trouble seeing our list of books? Turn off your ad blocker and you'll be all set. For more recommendations, check out The Best Books of 2018.
A Note to our Readers
Smithsonian magazine participates in affiliate link advertising programs. If you purchase an item through these links, we receive a commission.