Victor Hugo: Acclaimed Author, Unknown Furniture Designer
The apartment once occupied by the author of Les Miserables is now a museum dedicated to his life and to 19th century Paris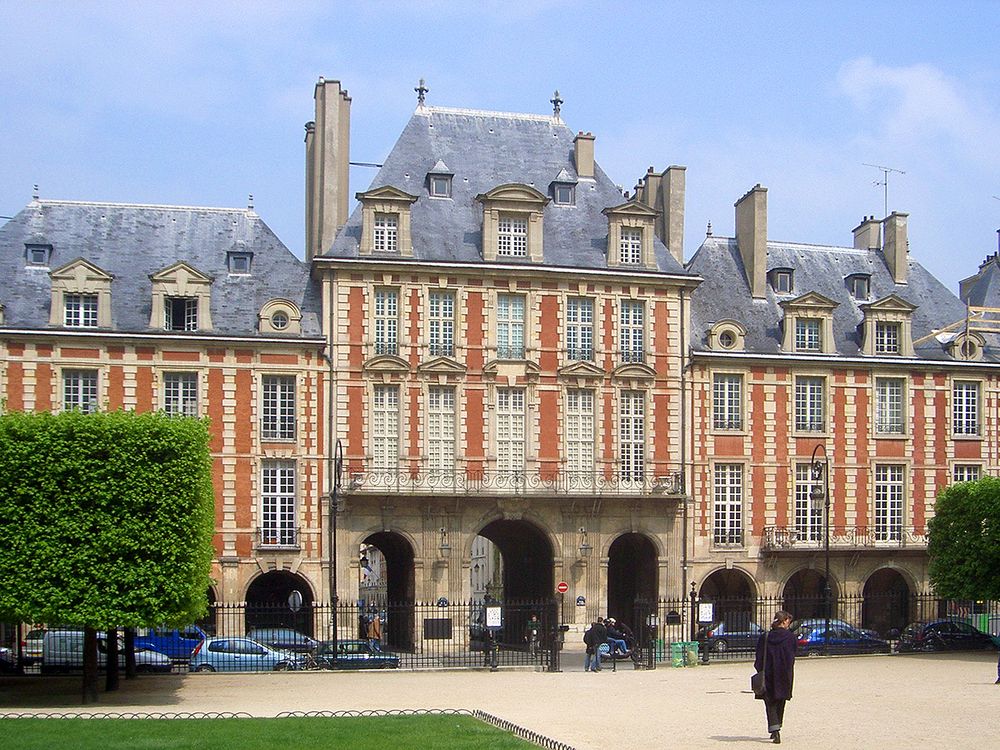 During a recent trip to Paris, I visited the former apartment of Victor Hugo, poet, novelist, playwright, and, as it turns out, furniture designer. But more on that last part in a minute. The apartment, located on the Place Des Vosges, was Hugo's home from 1832 to 1848 and is now a museum dedicated to the author of Les Misérables and Notre-Dame de Paris. During the 165 years that have passed since Hugo moved out of the building into exile, the apartment has been renovated countless times and is today a strange amalgam of his various homes in France that has been partially reconstructed based on the recollections of his floor polisher. That's right, his floor polisher. Who better to recall the layout of an apartment than the man whose job it was to walk through it?
It's an interesting place that reflects Hugo's entire life - not just his time in Paris. Take "Le Salon Rouge," for example: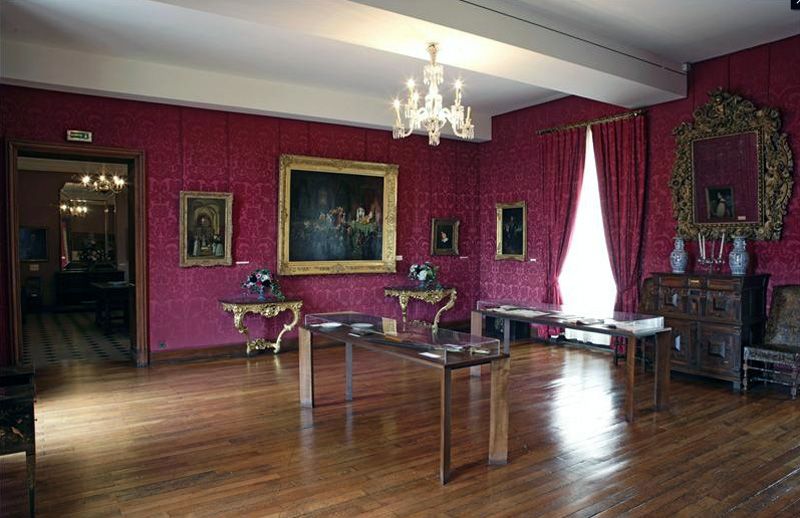 Relatively sparsely appointed, the red room is furnished to evoke the atmosphere of the apartment when Hugo lived there. However, the original space was actually two rooms: a dining room and an entry foyer. Hugo's bedroom at the Place des Vosges apartment is in its right location, the bedroom itself is a faithful reconstruction of the bedroom from a different Hugo residence at 130 Avenue d'Eylau, where he died in 1885.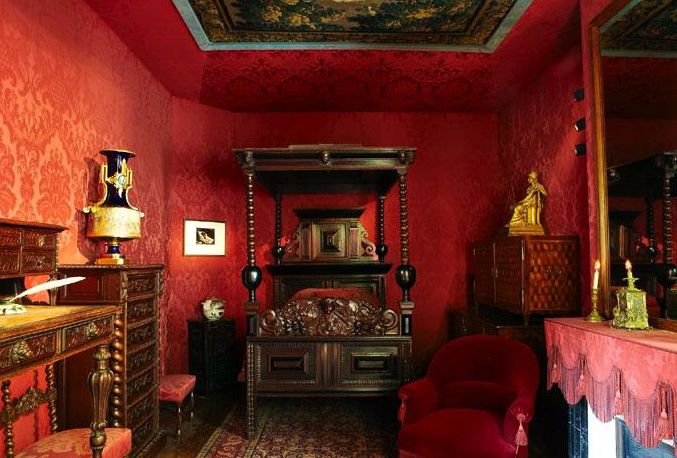 Throughout the house there are Hugo's drawings, letters, first editions of his books, and his custom made furniture on display. Hugo would find various pieces of furniture he liked and would work with carpenters to combine them into single pieces. The results were stylistically eclectic and, as evidenced by his stand-up writers desk, which seems to be made from a standard desk and a coffee table, seemed to be uniquely suited to accommodate his own habits and eccentricities.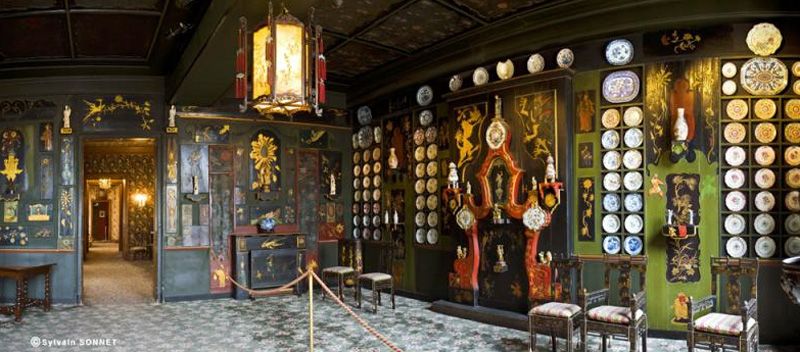 Hugo's Paris apartment--a real place that is, at the same time, not real--reminds me of the London flat shared by Sherlock Holmes and John Watson. 221B Baker St. is, as I previously described, a fictional flat in a real city made real at a fictional address in the real city near the real address of the fictional flat.
Like Holmes's flat, Hugo's apartment is a fiction-made-reality that favors an abstract representation of its famous tenant over a historically accurate reproduction of a space. Of course, unlike Holmes, Victor Hugo was a real person. So there are more accurate first-hand accounts to draw from and an entire life's worth of work and changing personal taste that can serve as inspiration. That just makes it more fascinating. And more challenging. A museum like the Maison de Victor Hugo, taken as a whole, represents not a single, frozen point in time, but an idea of what life was like for the occupant. It's an almost impressionistic form of preservation.