Louis Armstrong: The First Great Jazz Soloist
August 4, 2016 marked the 115th birthday of music icon Louis Armstrong. Armstrong's immediately recognizable style and playful sense of humor helped to make him one of the single most important—if not the most important—figures in American music history. Here are three key aspects of Armstrong's life and music.
---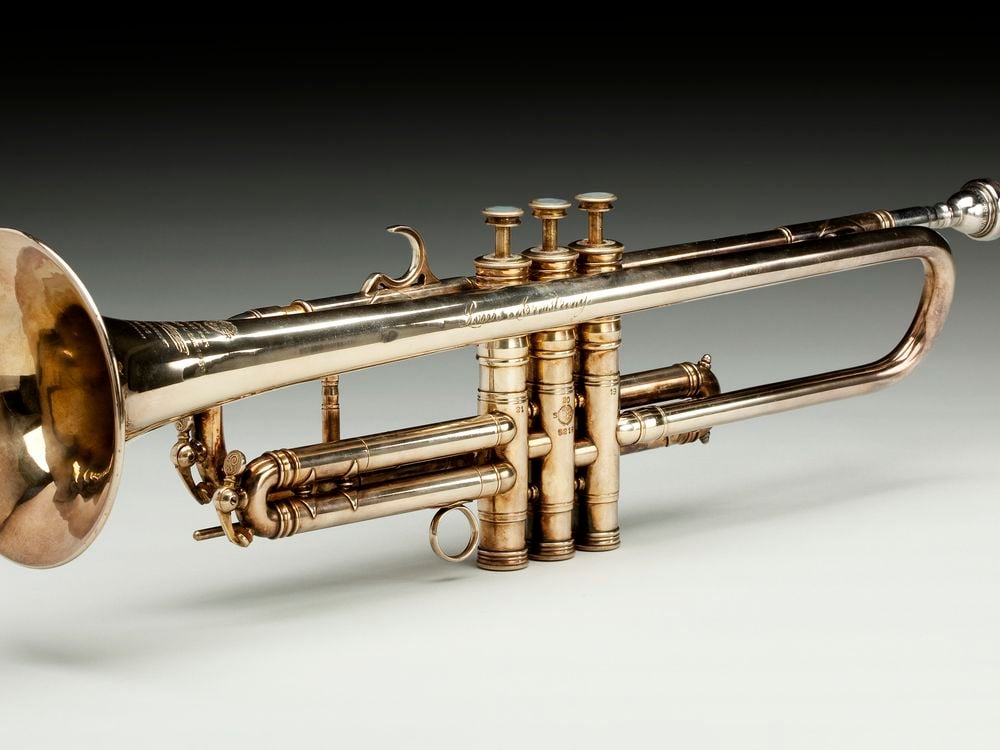 August 4, 2016 marked the 115th birthday of music icon Louis Armstrong. Armstrong's immediately recognizable style and playful sense of humor helped to make him one of the single most important—if not the most important—figures in American music history. Here are three key aspects of Armstrong's life and music.
Many scholars call Louis Armstrong the first great jazz soloist
Louis Armstrong's improvisations permanently altered the landscape of jazz by making the improvising soloist the focal point of the performance. From the beginning of his career as a bandleader, Armstrong created ensembles to showcase his spectacular trumpet playing. His music had such an important effect on jazz history that many scholars, critics, and fans call him the first great jazz soloist. Armstrong's influence extended far beyond jazz; the energetic, swinging rhythmic momentum of his playing was a major influence on soloists in every genre of American popular music.
In forming his distinctive playing style, Armstrong built on the influences of his earlier jazz trumpeters and also looked for more unorthodox sources of inspiration. His improvisations drew on the styles of earlier New Orleans cornet and trumpet players like Bunk Johnson, Freddie Keppard, and especially Joe "King" Oliver, who gave Armstrong informal tutoring on the instrument and eventually helped to launch his career in Chicago. But Armstrong was also inspired by the dexterity of New Orleans clarinetists and his study of classical trumpet literature, two influences that would make fluid technique and dazzling high notes into hallmarks of his style. His flashy improvisations were strikingly different from the previous generation of New Orleans trumpeters, whose solos often relied on simple melodic ideas.
Armstrong's trumpet improvisations influenced every jazz musician who appeared after him. John Birks "Dizzy" Gillespie, one of the key architects of modern jazz, famously said "no him, no me" in reference to Armstrong, explaining that Armstrong's playing was the foundation of his own music.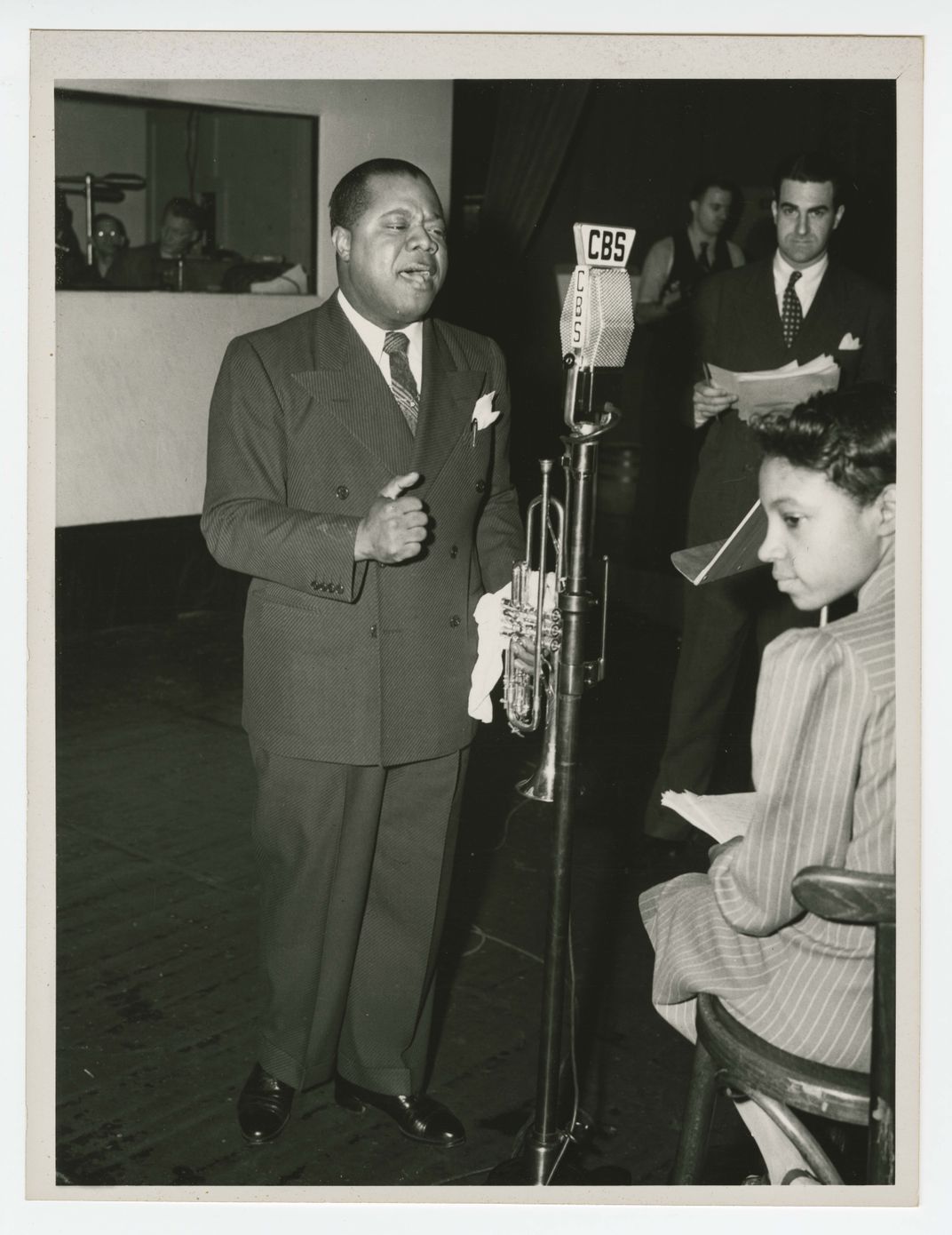 Louis Armstrong's singing was as influential as his trumpet playing
Louis Armstrong is rightly celebrated as a master jazz trumpeter, but his distinctive gravelly-voiced singing also had a huge influence on later artists. His vocal improvisations and the powerful feeling of swing that he brought to everything he sang loosened up the more formal style of his contemporaries. Where many singers would stick closely to a pop song's original melody in performance, Armstrong felt free to introduce swinging riffs and melodic variations. In the process, he turned every song that he sang into a reflection of his own fun-loving personality.
In fact, Armstrong's first performance experiences came as a vocalist, not as an instrumentalist. As a young boy in New Orleans, Armstrong formed a vocal quartet with his friends and performed on the street for tips. Singing remained an important part of his stage persona from the beginning of his professional career. Although Fletcher Henderson, one of Armstrong's early employers, discouraged him from singing, Armstrong frequently featured his singing voice once he started making recordings under his own name in 1925.
Armstrong's most influential early vocal recording is his 1926 performance of "Heebie Jeebies," which popularized scat singing, the technique of vocal improvisation using nonsense syllables. In the later decades of his career, Armstrong came to rely more on his singing and less on flashy trumpet pyrotechnics. Some of the artists who incorporated his innovations into their own singing include Ella Fitzgerald, Billie Holiday, and Bing Crosby.
Crosby, a legendary pop singer in his own right, once called Armstrong the "greatest pop singer in the world that ever was and ever will be forever and ever," because "when he sings a sad song you feel like crying, [and] when he sings a happy song you feel like laughing. What the hell else is there with pop singing?"
In the 1950s, Armstrong used his fame to speak out in support of school desegregation
Louis Armstrong faced increasing criticism from black music fans and fellow musicians in the years following World War II. To the new generation of politically conscious artists and activists, Armstrong's vaudeville-inspired stage persona was reminiscent of minstrelsy. Although they admired his playing, younger jazz musicians like Dizzy Gillespie and Miles Davis expressed embarrassment at his antics. Gillespie disliked Armstrong's open nostalgia for the South—what Gillespie called his "plantation image"—while Davis criticized Armstrong's constant mugging and wisecracking. Their opinions reflected those of many young African Americans, who were eager to move beyond the racist stereotypes that characterized earlier depictions of black life.
Despite being widely criticized as behind the times, one of the most important moments of Armstrong's later career came when he spoke out in support of the Civil Rights Movement. In the fall of 1957, Arkansas governor Orval Faubus deployed the Arkansas National Guard to prevent nine black students from integrating Little Rock Central High School. Faubus's bigotry provoked national controversy, leading president Dwight Eisenhower to advise Faubus not to defy the Supreme Court's ruling against segregation.
Frustrated with what he saw as Eisenhower's overly cautious response to Faubus, Armstrong lashed out at the federal government, sending an angry letter to Eisenhower criticizing his decisions. Armstrong went on record calling Eisenhower "two-faced." In protest, he cancelled his scheduled State Department tour of the Soviet Union, saying that "the way they are treating my people in the South, the government can go to hell.." "The people over there ask me what's wrong with my country," Armstrong continued. "What am I supposed to say?"
In criticizing the federal government's reluctance to challenge the segregationist policies of the southern states, Armstrong joined the younger and more politically outspoken generation of jazz musicians. His voice was an important addition to the rising chorus of criticism against Jim Crow laws.
Louis Armstrong remains an icon of American history and 200th century popular culture. His crucial contribution to American and world culture continues to reverberate into the 21st century. Today he is revered as one of the founding geniuses of American music, and his recorded performances are studied by scholars and treasured by his fans worldwide.
Louis Armstrong's 1946 Henri Selmer B♭ custom-made and inscribed trumpet is part of the Music and Performing Arts collection at the National Museum of African American History and Culture, opening September 24. Armstrong had been playing an earlier version of a Selmer trumpet since 1932. Although he believed you could play a trumpet for a long time, he often played his trumpets for about five years before passing them on as gifts to a friends or colleagues. Armstrong got this trumpet in February 1946, after his friend and manager Joe Glaser wrote to the Selmer Instrument Company requesting a trumpet custom-made for Armstrong. This personally inscribed trumpet is one-of-a-kind and was not mass-produced.