Lee Mingwei on Music and Sonic Blossom
In anticipation of the National Portrait Gallery's presentation of IDENTIFY: Sonic Blossom by Lee Mingwei, the artist discusses the role of music in his practice with the Portrait Gallery's associate curator of photographs, Leslie Ureña.
---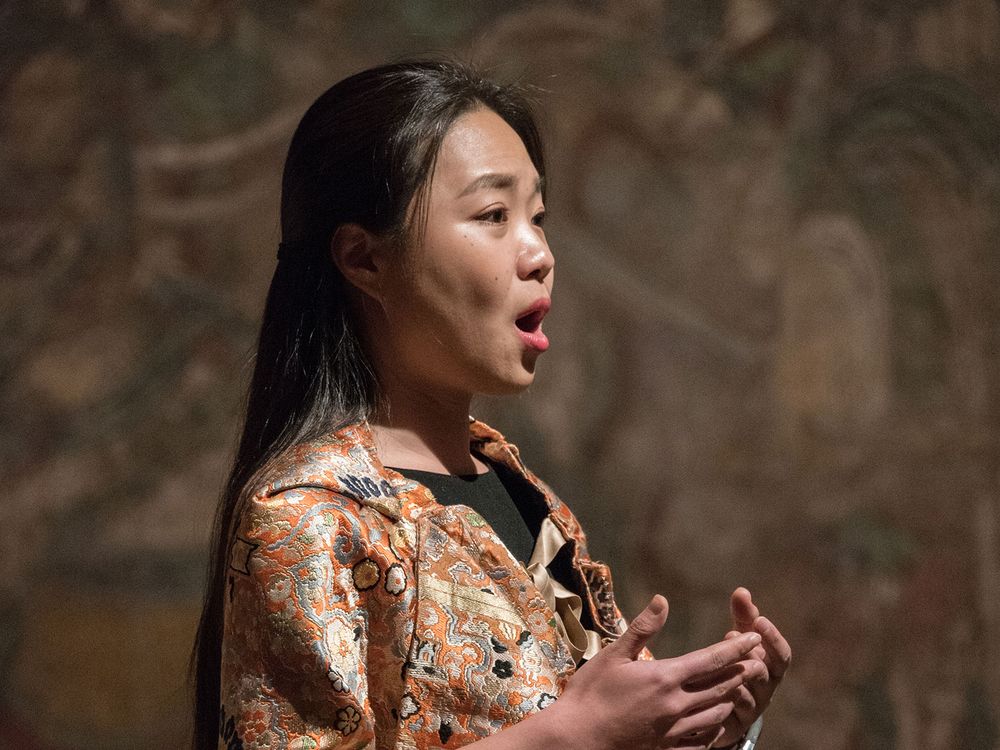 In anticipation of the National Portrait Gallery's presentation of IDENTIFY: Sonic Blossom by Lee Mingwei, the artist discusses the role of music in his practice with the Portrait Gallery's associate curator of photographs, Leslie Ureña.
Music plays an important role in your life. Did you yourself have musical training? How does music affect your practice?
LM: When I was growing up in Taiwan, I attended one of the best music schools for children. I got in because I was very good at the violin, and this was the start of 17 years of lessons in classical violin. In the end, I was not good enough to do it professionally, but I was able to do youth orchestras.
Music has always been a fertile ground of inspiration, and whenever I need a space for things, such as when I travel, I listen to classical music, including Bach, Chopin, Brahms, and Schubert.
This is music that touches me quite differently, particularly Bach's compositions. They are clear and pure and simple structures.
You traveled a fair amount as a child. In addition to Taiwan, where else did you receive your musical training?
LM: I also had a violin teacher in the Dominican Republic, where I moved to when I was 12. I also took lessons in San Francisco, and finally, at the University of Washington, where I was pursuing pre-medical studies.
At the University of Washington I enjoyed playing with a group, but I knew that I could not be a soloist on account of my stage fright. I preferred to blend into the orchestra and completely thrived on that.
The idea for Sonic Blossom drew on your experience caring for your mother as she recovered from surgery. Has she herself participated in the work?
LM: Yes, she has, quite a few times. One of the most moving experiences was in Auckland, where one of the singers on the opening night walked through the room with about 400 people and made a beeline towards my mother. My mom was so touched—she was emotional and teared up, and found the Du bist die Ruh quite powerful. When I thanked the performer for giving the gift to my mother, he said, "Wait, that was your mom?" Something guided him towards her in the crowd.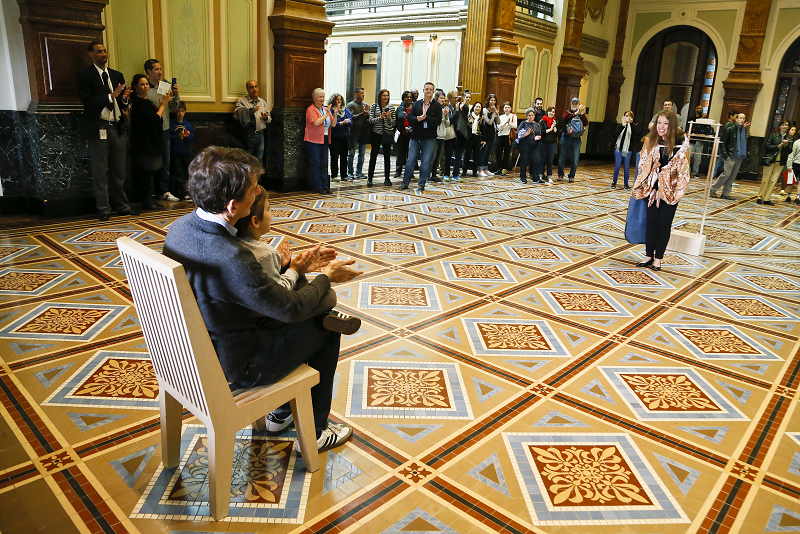 Did your mother receive musical training as well?
LM: My mother grew up in Taiwan in the late 1930s and 1940s, while we were at war. Her father was the mayor of Taichung, a city in central Taiwan. Although they endured the war's hardships, the family still was financially stable. It was the tradition that children of such families would take music classes, to educate them and make them worldly.
My mother was sent to ballet classes with a Russian teacher. When the war started, the teacher had to leave, but my mother recalled the classical music that was played during the classes. She always associated this music with beauty, something other than what she was going through, which was war.
For Sonic Blossom you have chosen five lieder by Franz Schubert. Why these, specifically?
LM: Schubert has about 600 known lieder, and he apparently wrote about 900 of them. Quite impressive given that he died when he was 31 or 32. These five were on a particular disc of 12 or 13 that I had listened to while I was young, and I remembered the melody quite vividly. This is how I chose the content for Sonic Blossom.
In Sonic Blossom singers perform for one person at a time, in what is a mixture of a very public, yet intimate moment for both recipient and singer. Can you please expand on how the tension between public and private are part of your practice and Sonic Blossom?
LM: Since I was young, I have always enjoyed talking to strangers, and these experiences have always been very good. Kindness is a large component in these experiences, and is very much involved in the story behind these projects. There is a tension when you interact with strangers, and the tension between private and public helps my projects work. This is why I believe it is always best for the singers to sing to a stranger, rather than to someone they know.
The soloists of Sonic Blossom are not used to singing to an individual, rather, they are taught to sing into the void. Singing to one person can be hugely challenging, but you can see how the singers, after one or two experiences, start feeling comfortable, as they blossom with their talent and personalities. Also, with the recipient of the gift, they are often moved by a gift that is beautiful and ephemeral from a stranger.
Sonic Blossom has been presented at eleven other museums, before its presentation at the Portrait Gallery. What has stood out the most from iteration to iteration?
LM: The project does not change much from place to place. Even if people don't understand German, the project is more than about listening to the lieder, it's about the connection between strangers. I think the experience of being chosen is similar to "a butterfly landing on your shoulder," it is unexpected, beautiful, and brief.
In this iteration, what do you consider is Sonic Blossom's connection to portraiture?
LM: This project expands the idea of portraiture… I see Sonic Blossom closer to a painting in concept and spirit, albeit an ephemeral one, one that is on view to the public when the museum is open and there to be encountered or observed by chance. Anybody who is touched by the gift of the singer is in a portrait at that moment.
Any last words….
LM: I encourage visitors not have any expectations. That's when the surprise will be most cherished, when you do not expect anything.
Sonic Blossom opened at the National Portrait Gallery on April 5, 2018, and will continue through the month of April, Thursdays through Sundays, noon to 4:00pm, in the Great Hall.