SMITHSONIAN LIBRARIES AND ARCHIVES
Meet the Wildflower Artist Who Was a Smithsonian Champion
New book and upcoming program highlight work of artist and naturalist Mary Vaux Walcott
---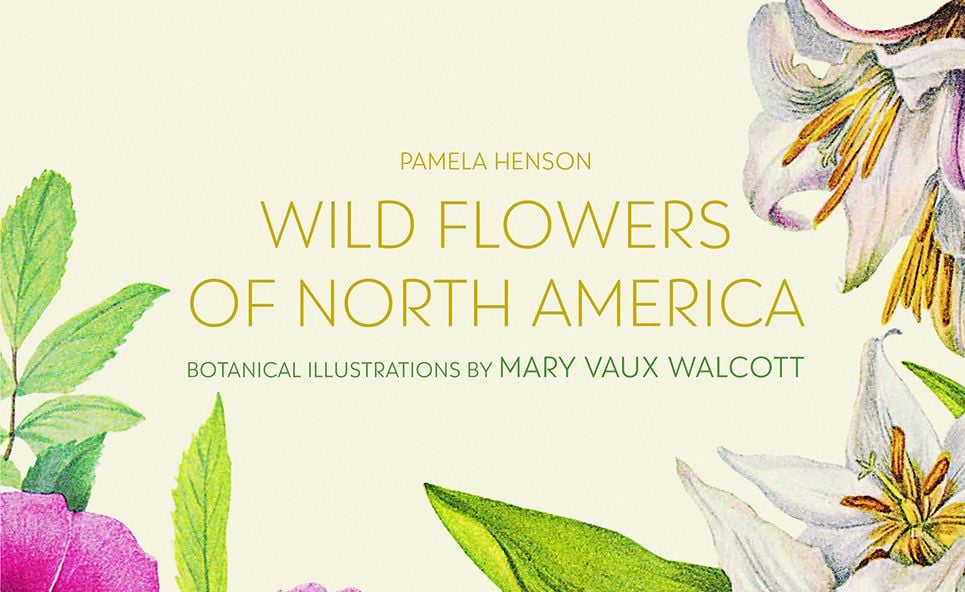 What does it take to paint a wildflower that blooms for a single day in a deep forest? For Mary Vaux Walcott, it involved spending up to seventeen hours a day out of doors with her paintbox to capture the shape, movement, and colors of delicate petals and leaves. Originally published in 1925 as 
North American Wild Flowers
in five volumes, Walcott's sketches brought the diversity and beauty of native plants to the general public.  Working with the publisher Prestel, we have selected some of the most stunning flower portraits from our own copies of Walcott's original work and compiled them in this single volume. This new book, 
Wild Flowers of North America: Botanical Illustrations by Mary Vaux Walcott 
, also features biographical text written by institutional historian Pamela Henson.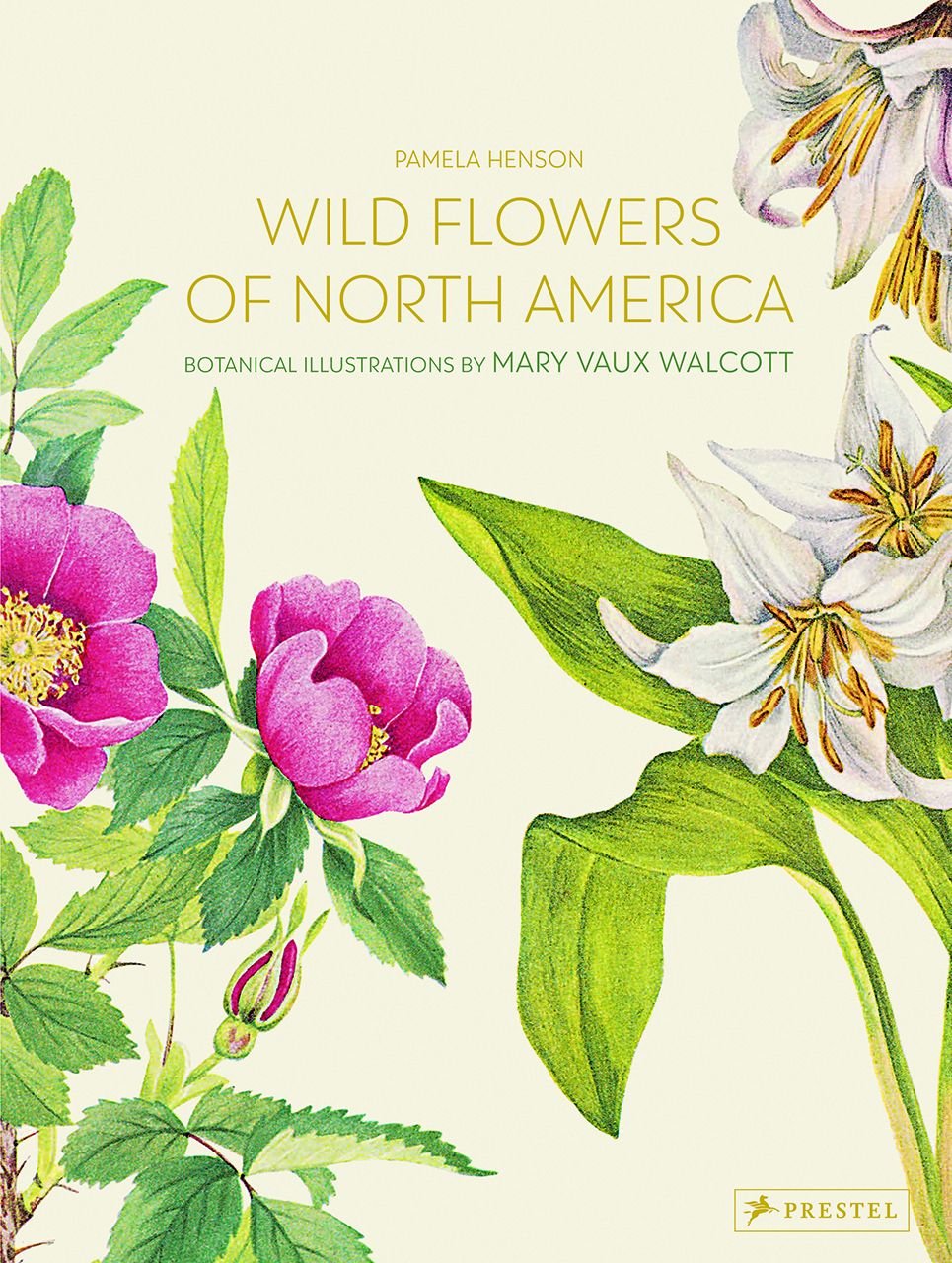 Walcott's technique involved precise attention to detail, color, light, and perspective. Her art can also be appreciated as the work of a woman scientist battling the prejudices against her gender of the day. She was an intrepid explorer and skilled geologist at a time when women's accomplishments were often overlooked or misattributed. She also had incredibly strong ties to the Smithsonian — North American Wild Flowers  was first published as a fundraiser for the Institution.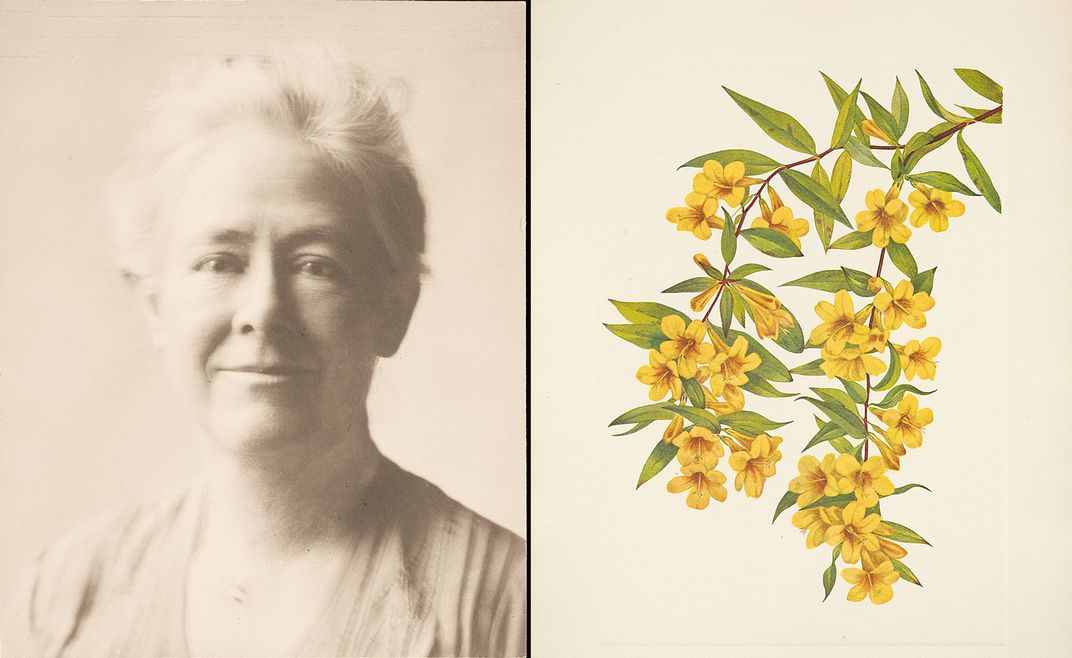 Inspirational, informative, and a pleasure for the eyes, this bouquet of Walcott's work is a lasting treasure of botanic and scientific artistry. 
Wild Flowers of North America: Botanical Illustrations by Mary Vaux Walcott 
is now available from Prestel and book retailers worldwide.
To celebrate the publication of this new book, Smithsonian Libraries and Archives is pleased to host a virtual panel discussion about the life and work of Mary Vaux Walcott on Friday, October 28th. Join us for Mary Vaux Walcott: A Life in Bloom at 12 pm ET to learn more about her art, science, and legacy at the Smithsonian. See our event page for additional details and registration link.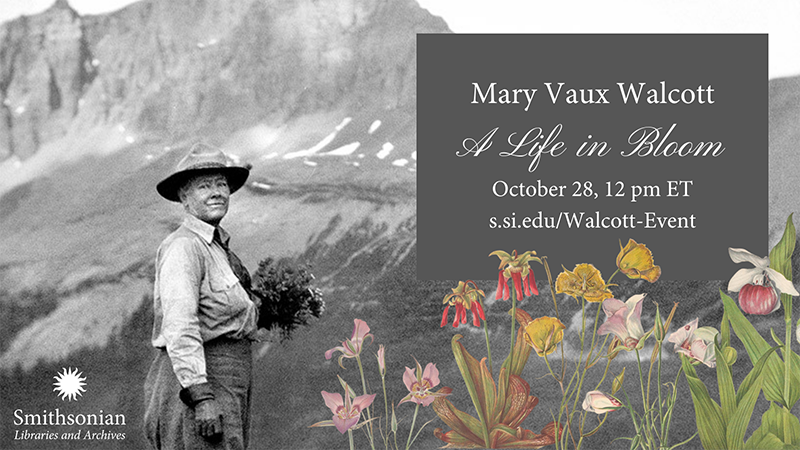 Further Reading: 
Evenhaugen, Anne. "Mary Vaux Walcott and the Smithsonian Process" (2019).
Henson, Pamela. "Mary Vaux Walcott's Wild Flowers" (2015).
Naples, Richard. "For Camping Month: How to Share a Tent With a Smithsonian Secretary" (2016).
Walcott, Mary Vaux. North American Wild Flowers (1925).