SMITHSONIAN LIBRARIES AND ARCHIVES
Exploring the Travel Diaries of Gilded Age Girls Sarah and Eleanor Hewitt
Sisters Sarah and Eleanor Hewitt founded the Cooper Union Museum for the Arts of Decoration, which would later become Cooper Hewitt, Smithsonian Design Museum. These Gilded Age sisters traveled extensively, documenting their journeys in a series of journals. Recently digitized, a few of the diaries are now available for you to read and transcribe from home.
---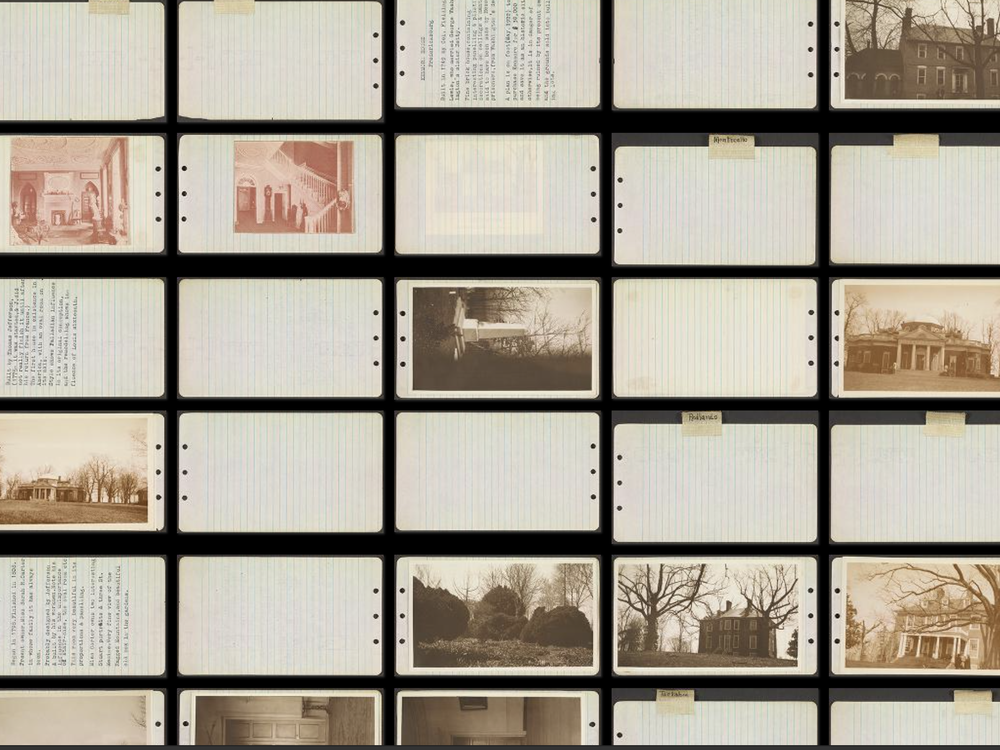 Curious what might life have really been like for two wealthy, unattached New York City sisters at the turn of the 20th century? Fictional sisters Ada and Agnes from HBO's new series, 
The Gilded Age
, could have been inspired in part by real sisters, Sarah (1859-1930) and Eleanor (1864-1924) Hewitt. Also known as "Sallie" and "Nellie", without them the 
Cooper Hewitt, Smithsonian Design Museum
, and its 
library
, would not exist. A new exhibition celebrating this remarkable duo, 
Sarah and Eleanor Hewitt: Designing a Modern Museum
, includes select pages from their never-before-seen travel diaries. Even better than seeing those few pages in person, now you can travel right alongside these two intrepid women from the comfort of your own home through six recently digitized volumes of their 
diaries
. Plus, you can help transcribe their contents to make them even more accessible to researchers around the world!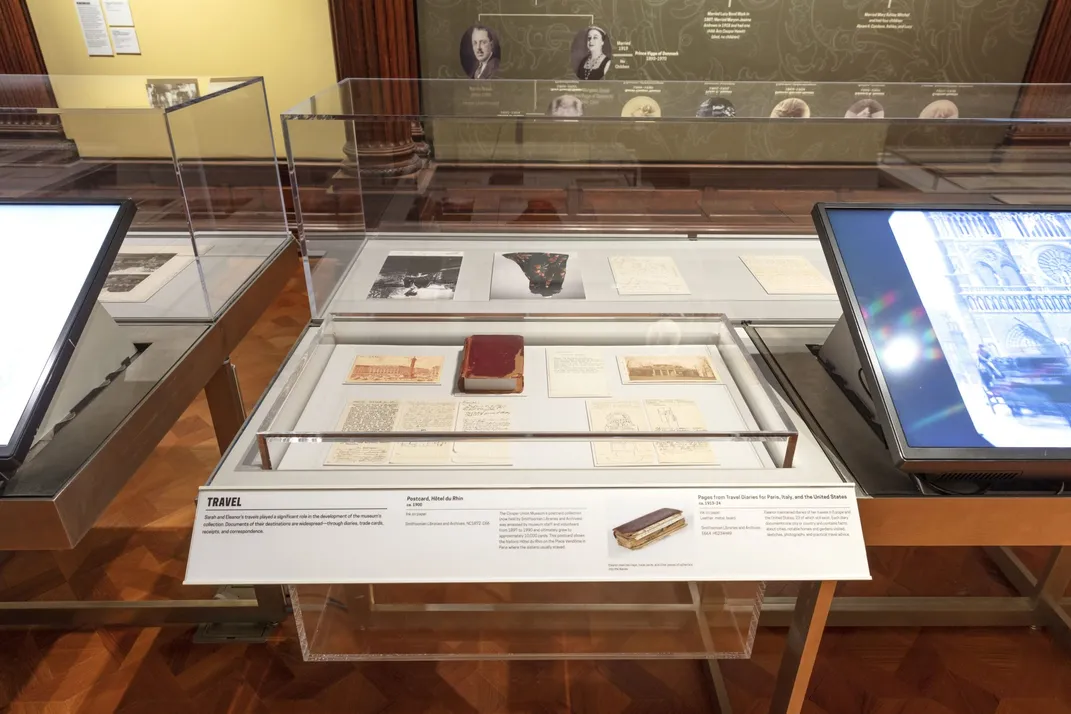 Cooper Hewitt, Smithsonian Design Museum is the only Smithsonian unit founded by women. Granddaughters of industrialist and philanthropist, Peter Cooper (1791-1883), Sarah and Eleanor were pioneering women of significant means who shared their grandfather's spirit of contributing to the greater good of American society through education. In 1895, the Hewitt sisters created the first museum of decorative arts and design in the United States—the Cooper Union Museum for the Arts of Decoration. They also started a night school that worked closely with the museum's collection, establishing an active space for design education that helped shape the American aesthetic.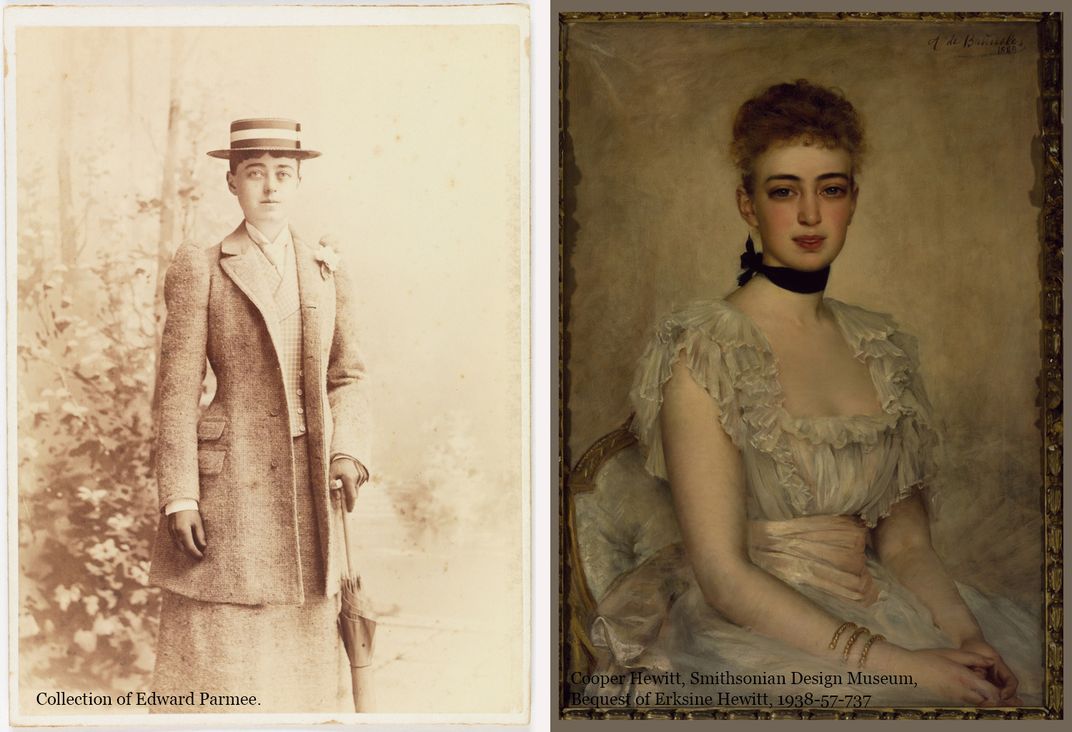 Sarah and Eleanor's museum became what is now Cooper Hewitt, Smithsonian Design Museum. Since becoming a part of the Smithsonian in 1968, Cooper Hewitt has told the story of its founders, yet a key component remained locked away in twenty-three diaries held in the library. Due to their extremely fragile condition, access to the diaries was restricted and their contents were unknown. To help reveal what Sarah and Eleanor documented, in 2020, Cooper Hewitt Museum and Smithsonian Libraries and Archives received a joint Smithsonian American Women's History Initiative award to support the conservation and digitization of Sarah and Eleanor's travel diaries to make them truly accessible for the first time.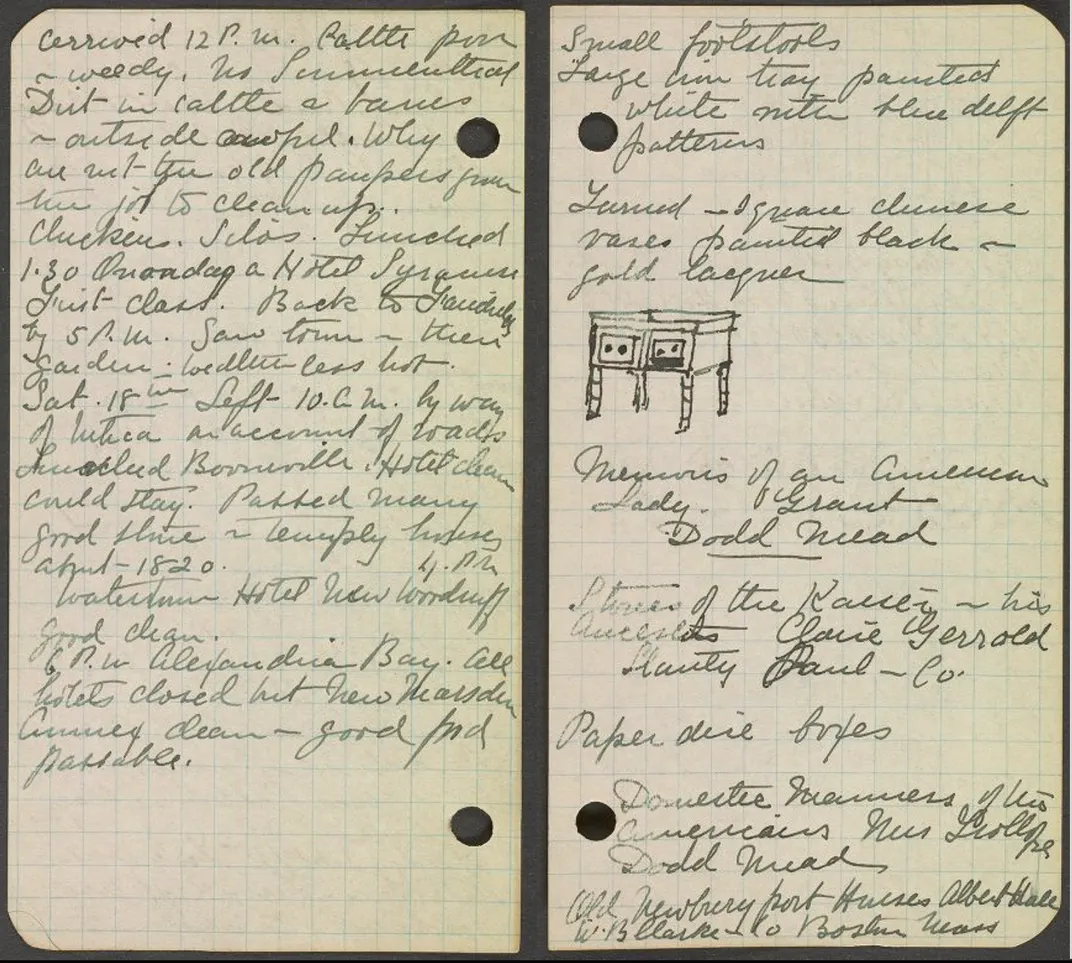 These small notebooks contain over four thousand pages of hand-written and typed notes mostly by Eleanor, recording their travels across Europe, the United States, and Mexico from 1913 to 1924. The Hewitt sisters kept detailed notes of their journeys to cities, towns, and villages as well as detailed descriptions and illustrations of architecture and gardens they visited along the way. Text entries are interspersed with sketches of buildings and objects, alongside inserted ephemera including newspaper clippings, note cards, hand-written correspondence, and maps. It was during these travels that the sisters amassed what became the core of the museum's collection.
Now, with the support of Smithsonian's Transcription Center, we invite you to not only explore these diaries, but also to help unlock their content for researchers, historians, and visitors worldwide by making them keyword searchable. As with all Transcription Center projects, we're looking for digital volunteers to help transcribe the contents of these unique diaries to help increase their accessibility and usability.
The three diaries available in the Transcription Center are focused on the Hewitts' travels in the U.S., including sketches and photos taken along the way:
There is no telling what these diaries might reveal and how others might use this information now that they can finally be seen!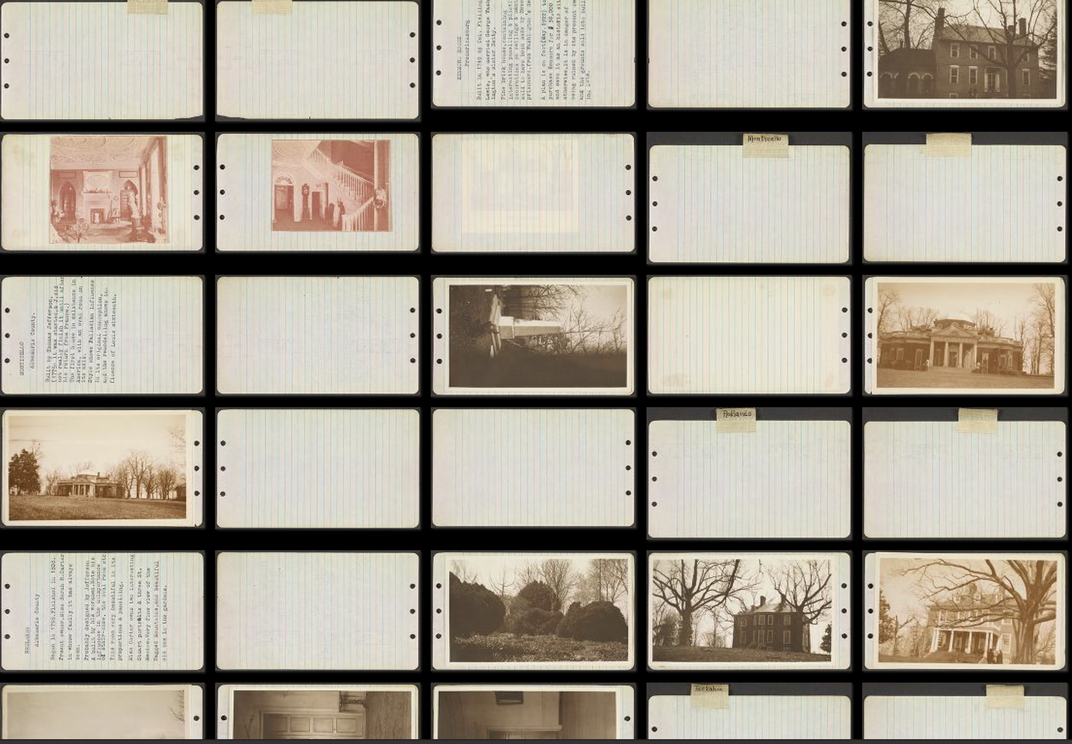 Further Reading: 
Masinter, Margery and Matthew Kennedy, "Meet the Hewitts" blog series, CooperHewitt.org (2013-2019).
Naples, Richard. "Designing Women: The Hewitt Sisters and the Remaking of a Modern Museum", blog.library.si.edu (October 2015).