SMITHSONIAN LIBRARIES AND ARCHIVES
A Coffee Break With James Smithson
Ahead of a lecture on James Smithson's science on December 1st, author Steven Turner shares his experience testing the Smithsonian founder's own coffee-making method.
---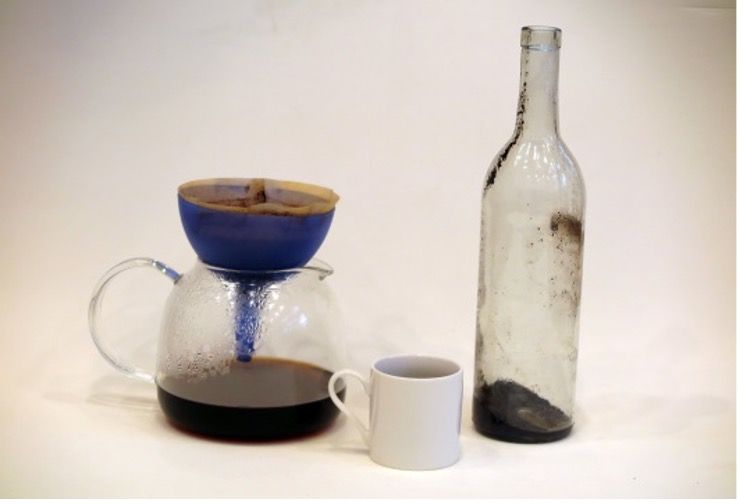 We're looking forward to hosting Steven Turner, author of The Science of James Smithson, for our Annual Dibner Lecture on December 1st, 2021. Turner will explore a few lesser-known tales of Smithson's work in a talk entitled "What Was James Smithson Doing in the Kitchen & Classroom?" Ahead of his lecture, Turner shares his recreation of Smithson's coffee recipe.
In 1823, James Smithson wrote a short article about a novel method he'd developed for making coffee. The article, first published in the Thomson's Annals of Philosophy, Vol. XXII, was reproduced in Smithsonian Miscellaneous Collections in 1881. Smithson maintained that this method had several advantages. It was economical, since it extracted all the flavor in the coffee beans, without letting any escape. And it didn't require any special equipment so, he wrote, it would prove "of no small conveniency to travelers who have neither kettle, nor coffee-pot." Finally, after the coffee was filtered it could be put back in a clean jar and kept warm in the boiling water. As long as it remained sealed, the coffee inside would not lose its flavor. It would remain hot and "ready at the very instant called for."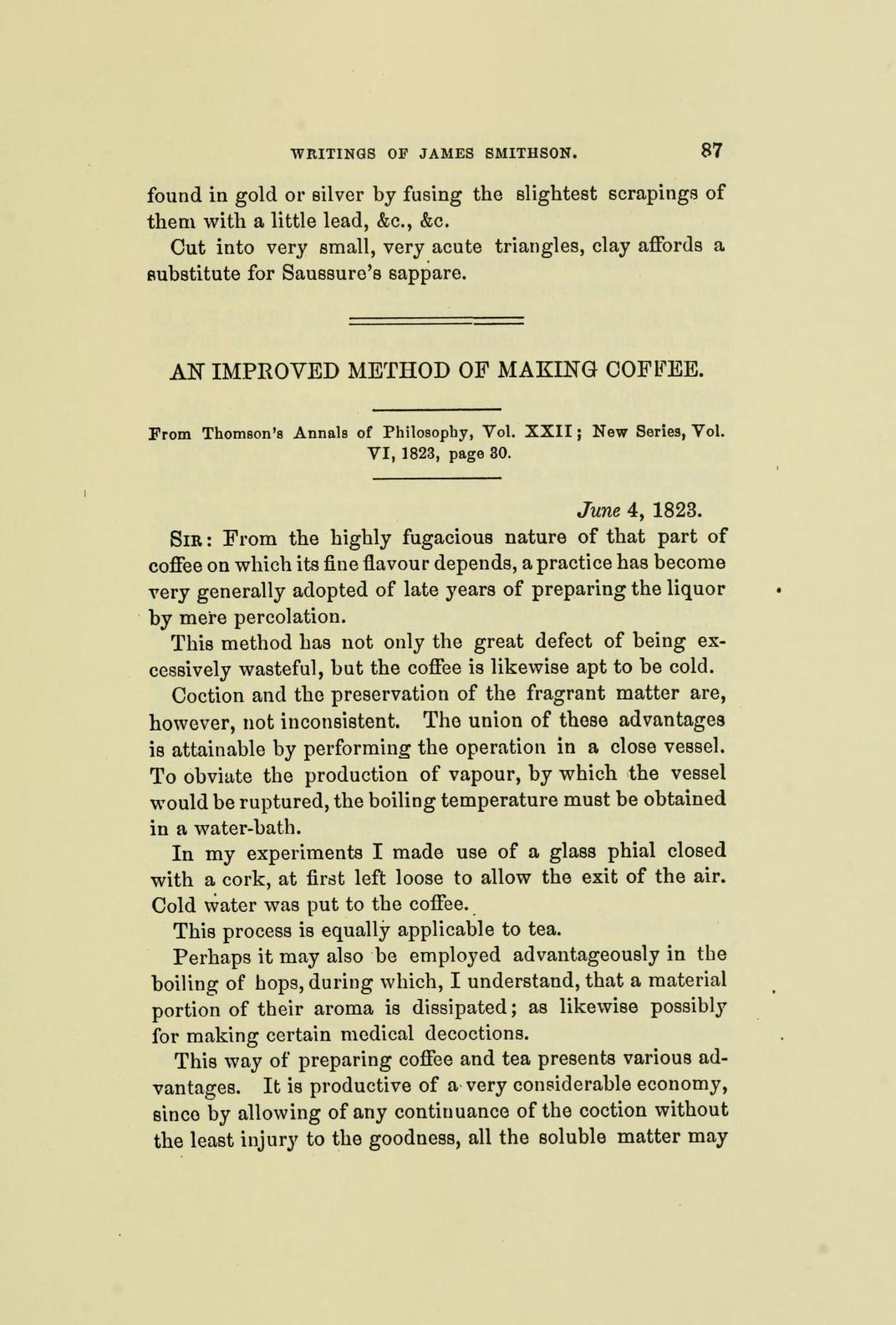 Technically, this method of making coffee is an infusion, and it resembles the coffee produced with a modern French Press. However, in Smithson's method the water is not quite so hot and it stays in contact with the coffee for much longer – so it extracts different compounds than other methods and the coffee tends to be milder and less bitter.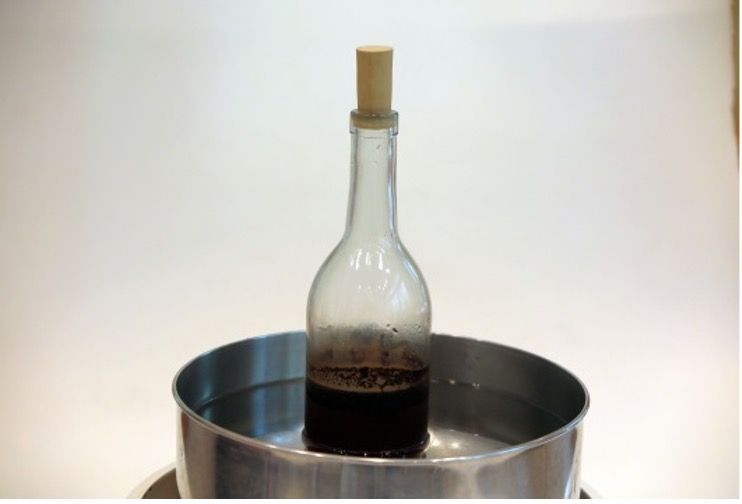 How to make "Smithson's Coffee" 
Ingredients:
1/4 to 1/3 cup roasted coffee beans
About 2 cups of water
Method:
Grind coffee beans in a mortar and pestle (medium to coarse grind). A coffee grinder also works.
Combine coffee and water in a glass bottle and then seal with a cork. Leave the cork slightly loose.
Place the bottle in a pan of water and bring to a boil. Tighten the cork once the water in the bottle gets hot.
Leave the bottle in the boiling water for 6 to 8 minutes, or until the coffee looks done.
Remove the bottle from the water, filter the coffee and enjoy.