NATIONAL MUSEUM OF THE AMERICAN LATINO
Latinos Building Community: From the Barrios to the Big Leagues
Drawing from his personal experiences, Alex Nuñez found inspiration to explore the world of baseball where Latinos found opportunity, community, and self-determination.
---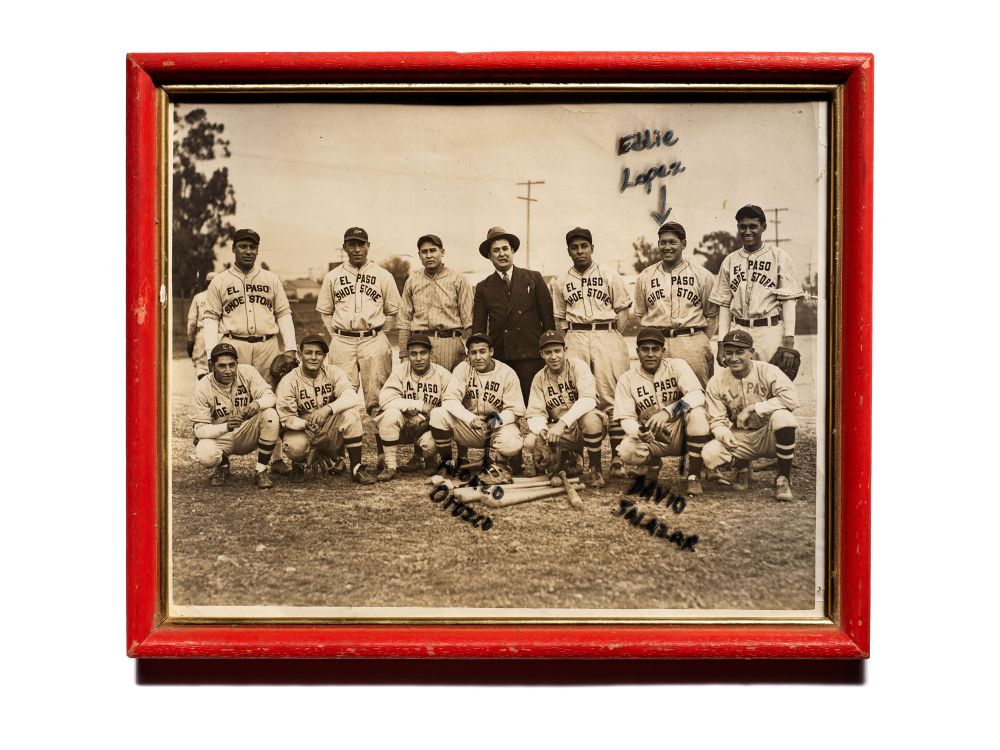 [Versión de este artículo en español disponible aquí.]
When I started graduate school four years ago, I set out to study how Latinos were able to build community, form identity, and even use the sport to resist and organize in the face of oppression and discrimination. I found inspiration in these research questions from my own experiences. My interest in baseball, and sports in general, came from my father and grandfather as I grew up in Phoenix, Arizona. Dad coached me my whole life, and my earliest memory was watching him coach baseball at St. Mary's High School. I also grew up watching my grandfather referee for the National Basketball Association (NBA), which he did for 30 years and is recognized as the first Mexican American to officiate professional basketball.
While this superlative impressed me for a long time, I also learned that sports provided my grandfather with an opportunity. My grandfather credits his experiences officiating sports, which began as a volunteer endeavor in the local community, as a path that enabled him to provide for his growing family and understand that sports can be more than a game. He continues to share these experiences today and engage in philanthropic activities to assist Mexican American youth to find educational, professional, and social benefits through basketball.
Through my research, I learned that my grandfather's story, though unique, was not entirely an anomaly. Many stories of Latinos finding opportunity, community, and self-determination through sports, just like he did, are portrayed in the exhibition, ¡Pleibol! In the Barrios and the Big Leagues/En los barrios y las grandes ligas. This exhibition, which opened in July 2021 at the National Museum of American History, explores how Latinas/os have used baseball to pursue their dreams, challenge prejudice, be innovative, form solidarity, develop community, and take pride in their heritage and identities. During this past summer, I participated in the Latino Museum Studies Program (LMSP), a fellowship opportunity for Latina/o graduate students to gain industry experience in museum work, to assist the ¡Pleibol! team and learn to bridge together my research ideas, the work of the new exhibition, and the inspiration from my family history. 
My goals in participating in this practicum centered around portraying the study of sports to be an accessible point of entry for people to learn about history and complicated concepts like identity. My own ideas about community formation, cultural citizenship, and what it means to be Latino were informed through my participation in baseball, and I wanted to learn how to translate these academic ideas and scholarly research into an educational context. In the process, I developed my digital teaching abilities, established relationships with other scholars and museum professionals, learned to elevate local microhistories, and figured out how to convey my own research in more digestible ways.
My own research highlights the ways that Latinos experienced and negotiated race formation through baseball. The experiences of someone like Ted Williams, who actively rejected his Mexican heritage and instead embraced his ability to pass for White, differed immensely from other Afro-Latinos like
Roberto Clemente
and
Minnie Miñoso
, and makes clear that possessing Latino heritage did not produce a monolithic experience. Both players experienced racial discrimination as a result of their Afro-Latino backgrounds. Miñoso, who played at the same time as Williams, could not play in Major League Baseball until 1949, two years after Jackie Robinson helped dissolve the color line. Clemente, who hailed from Puerto Rico, commented about how players like him often faced two levels of discrimination, as both a Black man and a Latino.
Latina/o players, especially those like Williams who could "pass" as white, often were able to do so by benefiting from the ambiguity, uncertainty, or even the fabrication of their racial or ethnic identities. Mexican player Melo Almada could not necessarily "pass" as white, but instead was portrayed by the media as the descendant of Spanish conquistadors, crafting an image that romanticized Anglos' ideas of a Spanish fantasy heritage and highlighted a whitened European background.
At the amateur or community level, Latina/o players' attempts to participate in the sport mirrored or represented their fights against racial discrimination in schools, the workplace, and other aspects of society. Throughout the country, Latinas/os historically faced segregation in educational and other public settings, had limited job opportunities, dealt with racially restrictive housing covenants, and were prone to waves anti-Latino and anti-immigrant sentiment.
Historians note how in places as varied as Southern California, Northern Colorado, Kansas City, and Chicago, Mexican residents all found baseball to be a site where laborers and other community members could organize, find solidarity, and express a uniquely Mexican American cultural identity in the face of assimilation and Americanization efforts that targeted their heritage. Latina involvement in baseball and softball also challenged gender norms, uprooting the expectation that women adhere to domestic roles, and support the pursuits of men. For Latinas like Carmen Luján, race and gender worked together to produce prejudices not experienced by Latino men and non-Latina women. Lujan's experiences playing baseball and softball disrupted multiple layers of stereotyping and discrimination.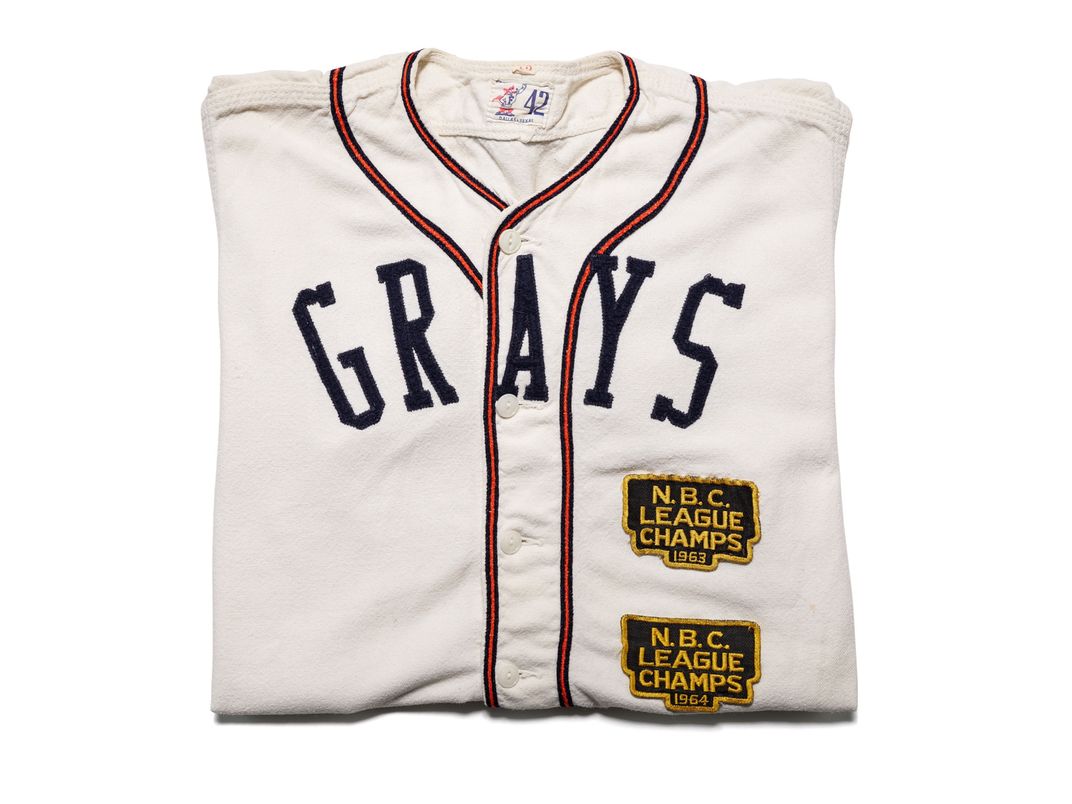 The ¡Pleibol! exhibition shares many different examples of how Latinas/os have used baseball to affirm identity and create sense of community. In Kansas City, for instance, Mexican American GIs returning from World War II came home to experience rejection from their local American Legion post. In response, they formed their own post to create a space for themselves, including a baseball field called the Eagles Nest. The Eagles Nest, newly revitalized, continues to be an important space for Post #213 members and the local community, representing the self-determination and identity of Mexican American veterans, their families, and their neighbors.
Stories like those of Roberto Clemente, Melo Almada, American Legion Post #213, Carmen Luján, Colorado's sugar beet farmers, and my grandfather all show how salient and meaningful baseball and other sports can be in giving Latinas/os opportunities to succeed, form community, and find pride in their identities as Latinas/os. Their various experiences also show how fluid race can be. Some Latinas/os were able to shift or negotiate how their racial identity was perceived in order to deflect discrimination. Yet, this often came at a price, including requiring a person to give up aspects of his/her Latino cultural heritage. For others, baseball was a tool for resistance; it was an arena for organizing, to find solidarity and community, and to acquire a sense of self-determination that celebrated Mexican American identity. Still others used the game to demonstrate their fitness and athleticism. And some valued the game as a way to become part of new communities, or to be included with their white peers.
Participating in this practicum has inspired me to think about sports as a vehicle for learners to understand these complicated social and political concepts in more accessible and familiar ways. For instance, not many people may be able to relate to the transformation of gender norms around World War II, but a lot of young girls might understand what it means to play a "boy's sport" or to be one of few female athletes on a sports team. Through sports, learners are able to see these historical processes in action and recognize the experiences of athletes as reflective of larger historical trends.
To help propel this objective, I produced a Learning Lab Collection as part of my practicum experience. I envisioned this Learning Lab to be a home for educators and librarians to find resources, activities, lesson plans, reading references, and other ideas to help find ways to engage students and learners with the artifacts, stories, and content from the ¡Pleibol!exhibition, and to develop a deeper understanding about the role of Latino baseball in American history. I found great value and meaning in the study of sports that I have pursued in graduate school, and in the process, I have learned more about myself. I hope this Learning Lab and the ¡Pleibol! exhibition inspire many other learners to do the same.
Construyendo comunidad: de los barrios a las grandes ligas
Cuando comencé la universidad hace cuatro años, me dediqué a estudiar cómo los latinos establecían un sentido de comunidad, daban forma a su identidad e incluso usaban los deportes para resistir y organizarse frente a la opresión y la discriminación. Me inspiraban estas preguntas de investigación que partían de mis propias experiencias. Mi interés en el béisbol y en los deportes en general, se lo debo a mi padre y a mi abuelo durante mi infancia en Phoenix, Arizona. Mi padre me entrenó toda la vida; lo primero que recuerdo es verlo entrenar béisbol en St. Mary's High School. Además, crecí viendo a mi abuelo actuar de réferi en la Asociación Nacional de Básquetbol (NBA), donde trabajó por 30 años y donde es reconocido como el primer mexicano-estadounidense empleado en el básquetbol profesional.
Si bien este puesto importante logró impresionarme durante mucho tiempo, también me ayudó a comprender que los deportes le dieron a mi abuelo una oportunidad. Mi abuelo reconoce que su trayectoria en los deportes, que comenzó como un voluntariado en la comunidad local, se convirtió en el camino que le permitió mantener a su cada vez más numerosa familia y le hizo ver que los deportes son más que un juego. Hoy en día, mi abuelo sigue compartiendo sus experiencias y participa en actividades filantrópicas que ayudan a los jóvenes mexicanoestadounidenses a encontrar beneficios educativos, profesionales y sociales a través del básquetbol.
Por medio de mi investigación, aprendí que la historia de mi abuelo, si bien es única, no es una completa anomalía. Muchas historias de latinos que logran acceder a oportunidades, formar parte de una comunidad y encontrar su camino a través de los deportes, como mi abuelo, aparecen en la exhibición ¡Pleibol! In the Barrios and the Big Leagues/En los barrios y las grandes ligas. Esta exposición, que abrió al público en julio de 2021 en el Museo Nacional de Historia Americana, explora cómo los latinos han usado el béisbol para perseguir sus sueños, desafiar los prejuicios, ser innovadores, lograr solidaridad, formar comunidad y enorgullecerse de su legado e identidad. El verano pasado participé en el Programa de Museología Latina (Latino Museum Studies Program, LMSP), una beca para estudiantes latinos universitarios que buscan adquirir experiencia en la actividad museística. Allí asistí al equipo de ¡Pleibol! y aprendí a conectar mis ideas de investigación con el trabajo de la nueva exposición y la inspiración de la historia de mi familia.
Mis objetivos al participar de esta práctica se centraron en proponer el estudio de los deportes como un punto de entrada accesible para que las personas aprendan historia y entiendan conceptos complicados como el de identidad. Mis propias ideas acerca de la formación de las comunidades, la ciudadanía cultural y lo que significa ser latino se conformaron en mi participación en el béisbol, y quise aprender a traducir estas ideas académicas y mi investigación científica en un contexto educativo. En el proceso, desarrollé mis facultades de enseñanza digital, establecí relaciones con otros investigadores y profesionales museólogos, aprendí a transmitir microhistorias locales y a comunicar mis propias investigaciones de forma más accesible.
Mi propia investigación destaca los modos en que los latinos experimentaron y negociaron la conformación étnica a través del béisbol. Las experiencias de una persona como Ted Williams, quien rechazó activamente su legado mexicano y aceptó su posibilidad de pasar por blanco, fueron muy diferentes de aquellas de otros afrolatinos como Roberto Clementey Minnie Miñoso, y esto demuestra que el legado latino no da como resultado experiencias monolíticas. Ambos jugadores sufrieron discriminación racial por su origen afrolatino. Miñoso, contemporáneo de Williams, no pudo jugar en las Grandes Ligas hasta 1949, dos años después de que Jackie Robinson ayudara a disolver las diferencias raciales.Clemente, procedente de Puerto Rico, comentó que los jugadores como él solían enfrentarse a dos tipos de discriminación: se los discriminaba por negros y por latinos.
Los jugadores latinos, en especial aquellos como Williams que pueden "pasar por blancos", solían poder hacerlo al beneficiarse de la ambigüedad, la incertidumbre o incluso la fabricación de sus identidades étnicas o raciales. El jugador mexicano Melo Almada no podía necesariamente "pasar por blanco" pero los medios lo mostraban como descendiente de los conquistadores españoles y fabricaron así una imagen que idealizaba las ideas anglosajonas de un legado español de fantasía al tiempo que destacaron antecedentes de europeos blanqueados.
A nivel amateur o comunitario, los intentos de los jugadores latinos por participar en deportes reflejaban o representaban su lucha contra la discriminación racial en las escuelas, el trabajo y otros ámbitos de la sociedad. En todo el país, los latinos han tenido que enfrentarse históricamente a la segregación en entornos educativos y demás entornos públicos, han tenido oportunidades laborales limitadas, han lidiado con cláusulas habitacionales racialmente restrictivas y se han enfrentado a sentimientos antilatino y antiinmigrante.
Los historiadores notan cómo en sitios diversos como el sur de California, el norte de Colorado, la ciudad de Kansas y Chicago, los residentes mexicanos han encontrado en el béisbol un lugar en el que los trabajadores y otros miembros de la comunidad pueden organizarse, encontrar solidaridad y expresar una identidad cultural única mexicanoestadounidense única frente a los esfuerzos de asimilación y americanización dirigidos contra su legado. La participación de mujeres latinas en el béisbol y el sófbol también desafió las normas de género, desarraigando las expectativas de que las mujeres se dedican a las tareas domésticas y a apoyar a los hombres en sus conquistas. Para latinas como Carmen Luján, la suma de su género y su origen étnico ha creado prejuicios que los hombres latinos y las mujeres de otros orígenes no han sufrido jamás. Las experiencias de Luján en el béisbol y el sófbol atravesaron múltiples capas de estereotipos y discriminación.
La exposición ¡Pleibol! comparte diversos ejemplos acerca de cómo los latinos han usado el béisbol para reafirmar su identidad y alcanzar un sentido de comunidad. En la ciudad de Kansas, por ejemplo, los soldados mexicanoestadounidenses que regresaban de la segunda guerra mundial debían enfrentar el rechazo del puesto de su legión estadounidense local. En respuesta, formaron su propio puesto para crear un lugar para sí mismos, que incluyó un campo de béisbol llamado Eagles Nest (Nido de águilas). Eagles Nest, recientemente renovado, continúa siendo un espacio importante para los miembros del puesto 213 y para la comunidad local, porque representa la autodeterminación y la identidad de los veteranos mexicanoestadounidenses, sus familias y sus vecinos.
Historias como aquellas de Roberto Clemente, Melo Almada, el puesto 213 de la legión estadounidense, Carmen Luján, los agricultores de azúcar de remolacha de Colorado y mi abuelo demuestran lo importante y significativo que puede ser el béisbol y otros deportes para dar a los latinos oportunidades de éxito, de conformar una comunidad y de enorgullecerse de su identidad latina. Sus múltiples experiencias demuestran que el concepto de raza puede ser inestable. Algunos latinos han podido cambiar o negociar el modo en que su identidad racial era percibido, evitando así la discriminación. Pero esto por lo general tenía un costo, parte de él era dejar atrás aspectos del propio legado cultural latino. Para otros el béisbol fue una herramienta de resistencia, un campo de batalla en el que organizarse, encontrar solidaridad y comunidad, y adquirir un sentido de autodeterminación que celebre la identidad mexicanoestadounidense. Otros incluso usaron este deporte para demostrar su estado físico y su capacidad atlética. Y algunos lo valoraron como un modo de formar parte de nuevas comunidades, o de ser incluidos con sus pares blancos.
Participar en estas prácticas me ha hecho dar cuenta de que los deportes son un vehículo para que los estudiantes entiendan conceptos políticos y sociales complicados de modos más cotidianos y accesibles. Por ejemplo, no muchos podrán comprender la transformación de las normas de género que tuvieron lugar alrededor de la segunda guerra mundial, pero muchas mujeres jóvenes quizás entiendan lo que significa jugar un "deporte de hombres" o ser una de las pocas mujeres de un equipo deportivo. A través del deporte, los estudiantes pueden ver estos procesos históricos en acción y reconocer las experiencias de los deportistas como un reflejo de tendencias históricas mayores.
A fin de dar impulso a este objetivo, produje una Colección del Learning Lab como parte de mi experiencia de prácticas. Me imaginé este Learning Lab como un hogar para educadores y bibliotecarios, un sitio donde pudieran encontrar recursos, actividades, planificaciones para sus clases, referencias de lectura y otras ideas que les ayudaran a captar y mantener el interés de los estudiantes a través de los artefactos, las historias y el contenido de la exposición ¡Pleibol!, y que les permitieran desarrollar una mayor comprensión de la función del béisbol latino en la historia de los Estados Unidos. Encontré gran valor y significado en el estudio de los deportes que he realizado en la universidad, y en ese proceso he aprendido más acerca de mí mismo. Espero que este Learning Lab y la exposición ¡Pleibol! inspiren a muchos otros estudiantes a hacer lo mismo.