NATIONAL MUSEUM OF THE AMERICAN LATINO
Calling All Volunteers, the Smithsonian Latino Center Wants You
In spring 2022, the first national Latino gallery at the Smithsonian will open its doors to the public at the National Museum of American History; the public is asked to help
---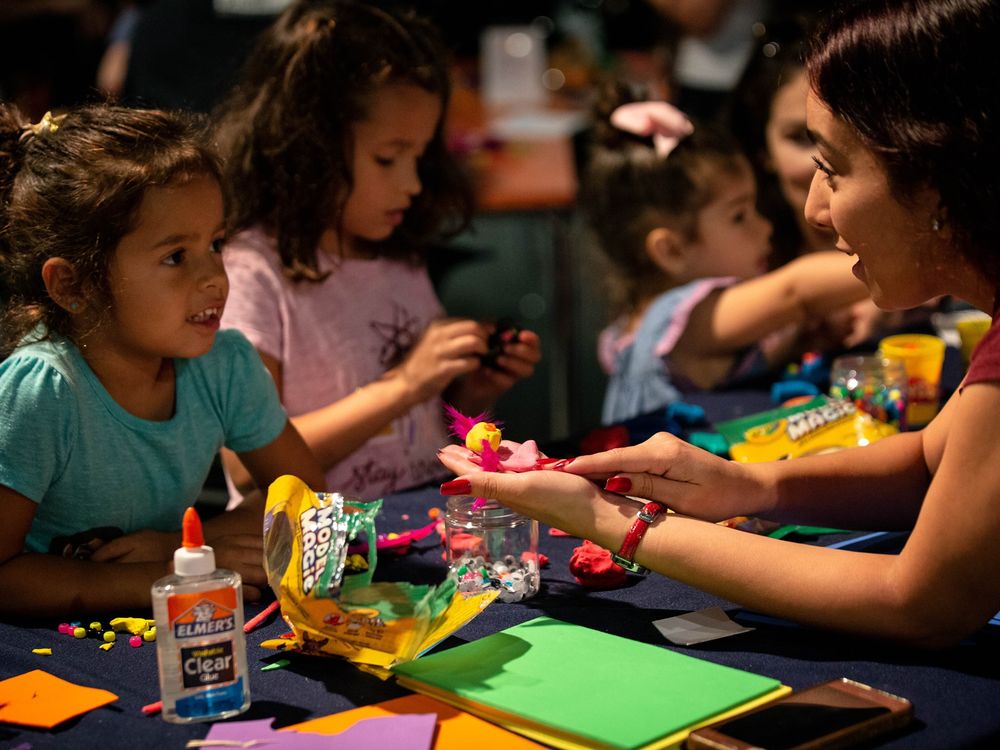 Across the Smithsonian Institution, thousands of volunteers support different programs ranging from offering in-person tours and guidance, assisting behind the scenes, and during the last year, supporting programs virtually. At the Smithsonian Latino Center, we are excited to introduce a new volunteer program to support the new Molina Family Latino Gallery. 
People volunteer for many reasons: to be part of and connect with a community, to meet new people, to develop new skills and learn something new, or simply, to have fun! As a former intern of the Latino Center who afterward volunteered during special events, volunteering for me was a way to learn more about our history and connect with people.
I grew up in a family of musicians who was always playing traditional Puerto Rican songs and participating in cultural festivals. Since I was young, I remember being taught the importance of learning and preserving our traditions. For me, volunteering at different arts and cultural organizations was a way of sharing that history with others, making people excited about it, and learning the past that wasn't taught in school. As the volunteer coordinator, I'm looking forward to connecting with people interested in sharing our rich stories that might not be well known to others.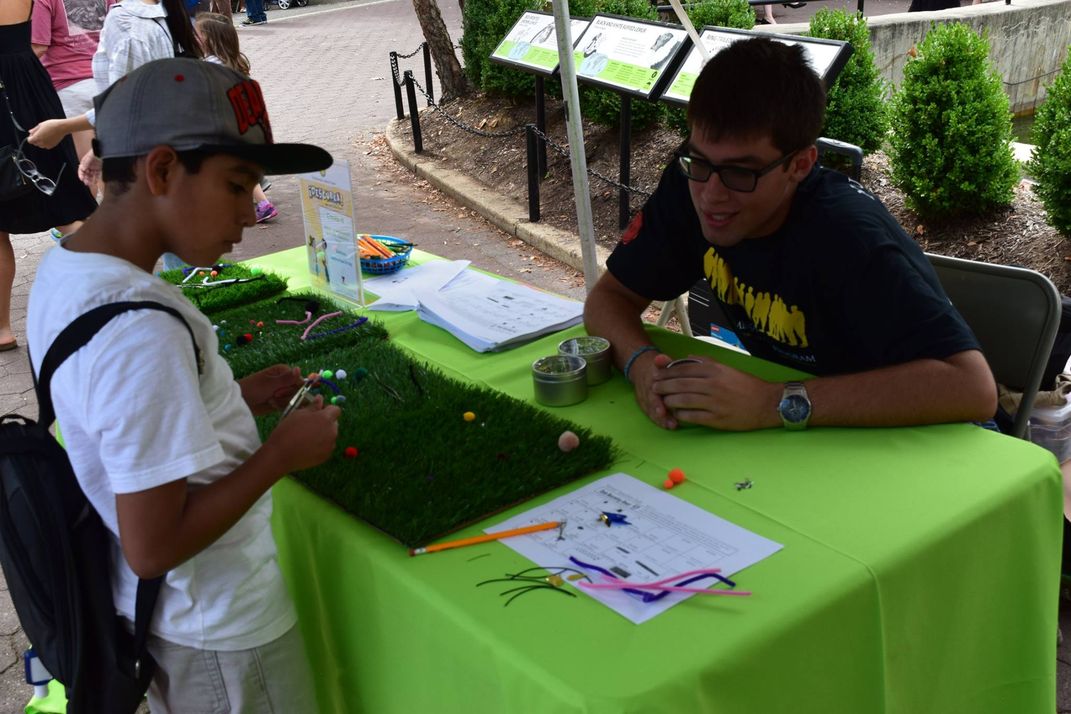 I asked Antonio Díaz, Young Ambassador Program alumnus who has volunteered in many events, a few questions about his experience volunteering with the Smithsonian Latino Center. Antonio volunteered for the first time in 2014 during Hispanic Heritage month at the events held at the Smithsonian National Museum of the American Indian in honor of Día de los Muertos and the Smithsonian National Air and Space Museum. "My motivation to volunteer with the Smithsonian Latino Center is to give back to our communities and share our stories through education. My motivation to volunteer also stems from a place of companionship, teamwork, and a desire for our society to become a more inclusive and equitable one." What he enjoyed the most was helping to educate and sharing our stories with the next generation of leaders.
Spring 2022 is an exciting time to look forward to. In addition to enjoying the annual cherry blossom season, the first national Latino gallery at the Smithsonian will open its doors to the public at the National Museum of American History. The Molina Family Latino Gallery will tell U.S. history from the perspectives of the diverse Latinas/os who lived it. To support programs and activities in the gallery, we are looking for community members with a passion for learning and sharing the history of the U.S. Latino experience with people across different cultures. 
We are recruiting volunteers to facilitate hands-on activities, staff interactive learning carts, provide highlight tours, and assist visitors during their visit to the Molina Family Latino Gallery. To view the full description, requirements, training information, and to apply to the volunteer opportunities, visit https://latino.si.edu/gallery/volunteer. To receive more information about the volunteer program, contact [email protected].