NATIONAL MUSEUM OF THE AMERICAN LATINO
Remembering the Dearly Departed: Day of the Dead Celebration
Día de Muertos, or Day of the Dead, is not the same as Halloween. Far from being spooky, this holiday is a cheerful way to remember and celebrate the deceased loved ones.
---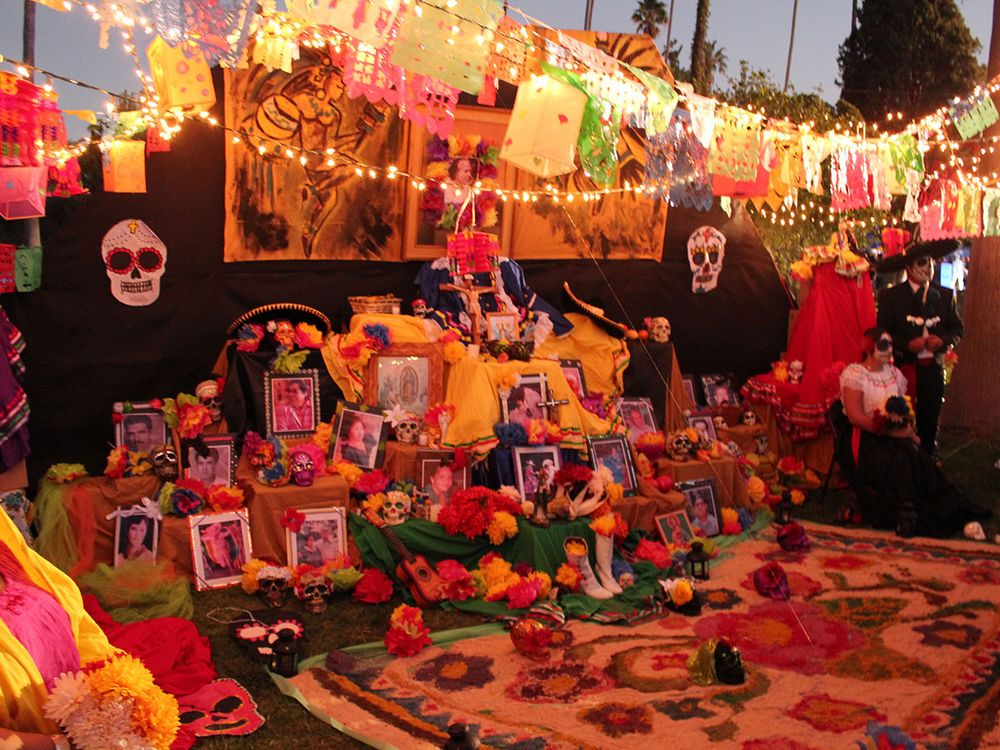 Bright, beautiful and happy, Día de Muertos or Day of the Dead is an ancient celebration to honor deceased loved ones. It is not a spooky celebration, but a cheerful way to remember and celebrate departed loved ones. This celebration has deep roots in many indigenous cultures of Mexico. These are the native Pre-Columbian cultures of Mexico such as the American Indian cultures of the United States. This Mexican indigenous concept of death in Día de Muertos represents just another stage of the cycle of life. This can be viewed as a very healthful approach to death many times avoided in our everyday conversations.
Dating back hundreds if not thousands of years, several indigenous cultures from Mexico used to celebrate Día de Muertos before Columbus arrived in the Americas. Among those cultures were the Mexica or Aztecs in a significant expanse of what Mexico and Guatemala are today. Keep in mind that the Mexica were the ruling empire before Columbus. Some other vital indigenous groups include the Zapotecs in the state of Oaxaca, the Purepechas in the state of Michoacán, and the Mayans in southern Mexico and Guatemala.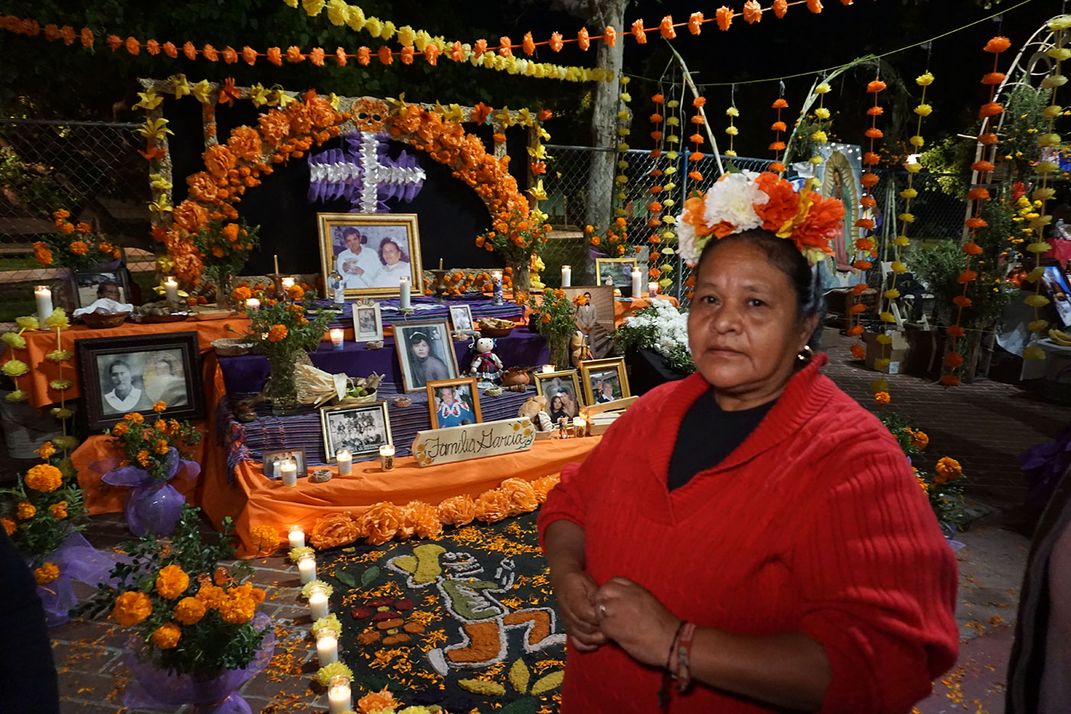 With the arrival of Spaniards and Catholicism, this ancient tradition of the Day of the Dead blended with All Souls Day/Todos Santos. What we know today as Día de Muertos in Mexico and Guatemala is the result of a combination of both indigenous and Catholic traditions. For instance, today it is exceedingly common to find a crucifix or images of saints on an altar de Muertos next to a dish of traditional Mexican food such as nopales or cactus leaves.
One of the many traditions for the Day of the Dead celebration is an altar created with a table in people's homes, which includes an arch of Zempasúchil flowers or marigolds. Another tradition for Día de Muertos is papel picado, which is paper cut with intricate designs depicting traditional scenes of Día de Muertos such as happy-go-lucky skeletons. Papel picado is usually made with vibrant colors, such as rosa mexicano, a traditional shade of fuchsia, orange, blue, green, and yellow. What is more, papel picado is often incorporated into the set-up of the Día de Muertos alter.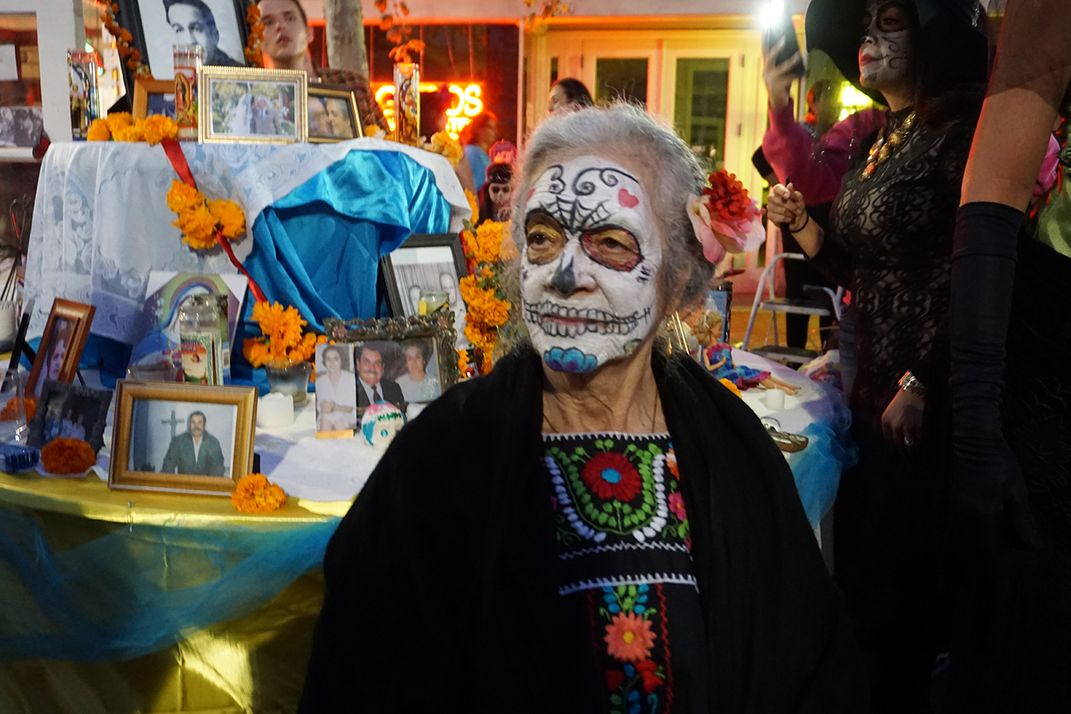 To these traditions, let us add the famous and historic Day of the Dead character of Catrina. An elegant figure, Catrina is a work of art, a woodcut, created by artist José Guadalupe Posada as a satire of the social situation in Mexico in 1910. Catrina was one of multiple characters that Posada wisely created with his talent to demonstrate the challenges of life and at the same time allow us to laugh at difficult situations. Posada's approach lent itself to making Catrina extremely popular, and gradually Catrina transformed into one of the most widely recognizable symbols of Día de Muertos, Day of the Dead. Originally, as Catrina was a pre-Hispanic, indigenous representation of Mictecacíhuatl, or the woman from Mictlán, she made fun of those who denied their indigenous roots. As for her clothing, Catrina's outfit is European, and she, aside from being a skeleton, is beautiful. Today, for Día de muertos/Day of the Dead celebrations, having a costume contest for best representation of Catrina is common. Who wouldn't want to dress up as Catrina for Día de Muertos? Verdad?