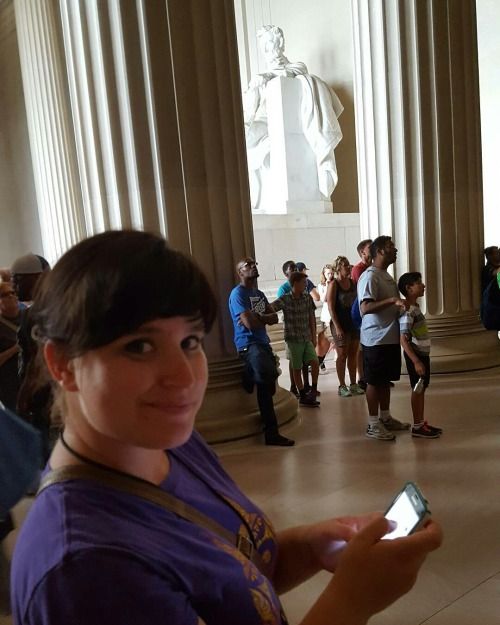 Hello! Gianna May Sanchez here! I hope everyone has enjoyed my #LMSP2016 #fellowtakeover today! I'll close out the day with a blog post featuring an in-depth discussion of what I've been doing at the Smithsonian Latino Center and a feature on a virtual reality event I recently attended with my practicum lead!
But first, I'd like to share a little bit about myself and my work at the University of New Mexico, where I am currently working on my Master's in the History Department with a minor in Museum Studies. As a historian, I am interested in reproductive health history and women's healthcare in the West, especially among Latino populations. My thesis, "The Santa Fe Maternal Health Center, Catholicism, and Contraception, 1937 – 1960," discusses the Santa Fe Maternal Health Center, its patients, founders, provision of contraception, and conflict with the Catholic Church. This study sheds light on an overlooked area and population in the birth control movement and analyzes the negotiation between faith and healthcare that many of the patients of the Center had to contend with on a regular basis. In addition to this more traditional work as a historian, I also am interested in museum education and the use of digital interactive media such as video games as a platform to facilitate educational experiences. I also write about games through a critical, academic lens; make my own education-based games; and am working on a collaborative project to make a game about an Irish Pirate Queen.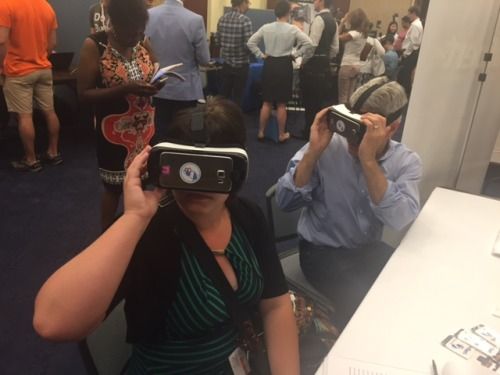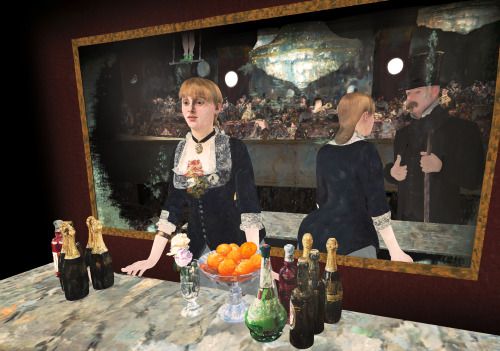 In case you couldn't tell by my Instagram posts, I like most things tech and love to think about and experiment with different ways to improve museum exhibitions and educational experiences through new technology. This interest has fueled most of my work with the LMSP, where I am currently working with Melissa Carrillo, the New Media & Technology Director of the Latino Center, to develop a digital strategy guide that the Center can use in future development of digital immersive elements to encourage audience engagement.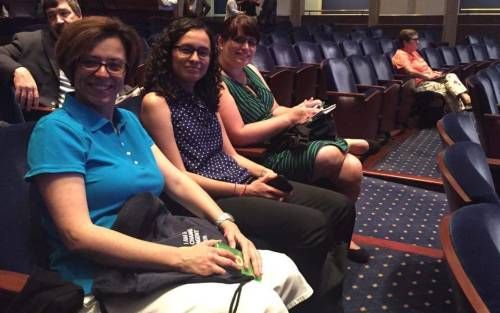 To create this strategy guide, I have done a lot of research on what the Latino Center has done in the past using digital media, such as through the Smithsonian Latino Virtual Museum or with animated shorts, and written on how future projects can build on this progress. I've also looked into numerous case studies of what other museums have done, such as Ada and Grace, two responsive virtual museum guides at the Boston Museum of Science, and thought about how the Smithsonian Latino Center can apply these projects to their own work. Last week, I even got to meet with MIT Education Arcade's Caitlin Feeley, who came to the Latino Center as part of a Digital Summit to talk about potential game-like elements the Center could employ to teach about the diverse Latino experience in America.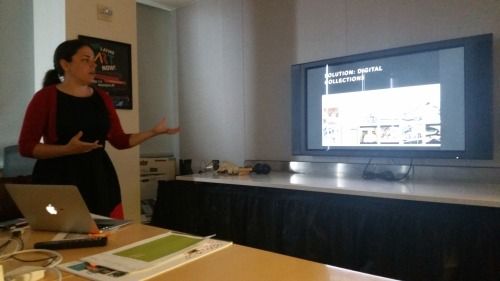 Two days ago, I also got to go to a virtual reality event at the Capitol Visitor Center. The day-long event featured two panels that sought to discuss the potential VR poses to enhance education and the need to invest in it and continue developing this technology. All panelists emphasized how VR can boost accessibility to physical locations and experiences that users might not ever get to see on their own, especially when utilized in a classroom setting. It was an exciting event, and was great to see so many people interested in how virtual reality could enhance education in a very meaningful way.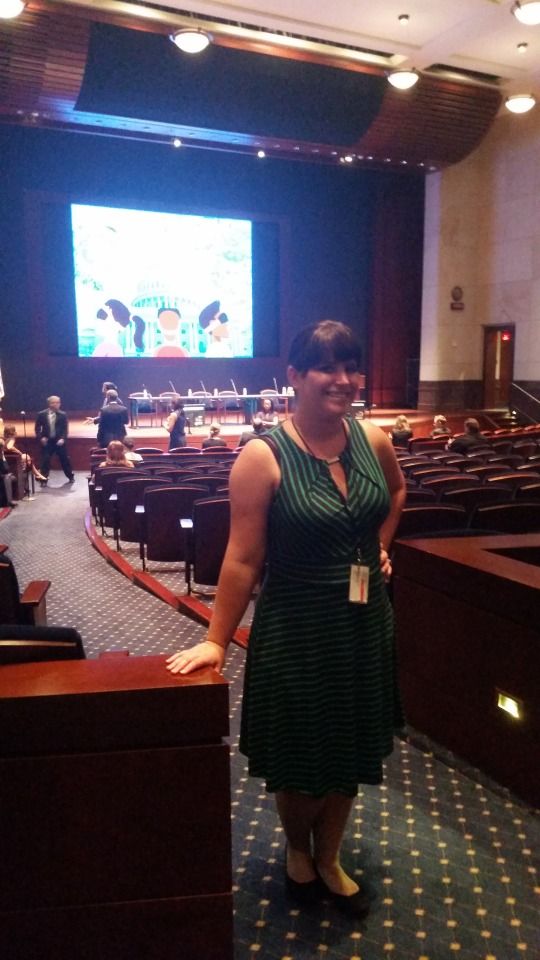 At the end of the event, attendees could go into a separate room and try out new VR technology and see what different companies were developing. Of course I was most interested in WoofbertVR, where you could go inside a painting, providing a truly unique and notable VR experience that could really highlight elements of a work of art that would otherwise go unnoticed. But, there was also a virtual reality experience where users could point out areas on a body to indicate sources of pain to help in treating patients; an interactive jellyfish immersive experience; and a virtual reality world that allowed the user to walk into different scenarios, such as a prehistoric dinosaur scene reminiscent of Jurassic Park, and explore educational graphics, such as a skeleton or muscular structure of a dog, through an interactive, three dimensional view. And, if anyone was wondering, yes, you do look rather silly looking around and moving your arms with a VR headset on. But, at the same time, you can't deny how cool of an experience it is to be able to swim through the ocean, learn about a painting while exploring inside of it, and walk with dinosaurs all using this educational tool.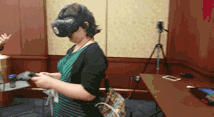 VR can be an amazing way to explore areas that you would otherwise never be able to see. In this video, I am at the bottom of an ocean with sharks and fish swimming around me. There is also a transparent shark that highlights it anatomical features, providing a unique educational element and giving a more immersive experience to what would normally be a textbook-based picture.
Regardless, I'm truly excited to be a part of this conversation and work with the Latino Center to think about how we can utilize such technology to improve audience engagement, share narratives about the diverse Latino experience in America, and explore Latino collections at the Smithsonian. I'm very grateful for the time I've spent working with Melissa Carrillo in what has become an extremely influential experience that will no doubt influence my career and future work as an academic and in the museum world. Thank you, #LMSP for this opportunity and thank you all for reading! Hope you enjoyed my #fellowtakeover!
Follow the #LMSP2016 Fellows via instagram @smithsonian_lmsp @slc_latino, the Smithsonian Latino Center Facebook page or via twitter @SLC_Latino