Heritage, Science, and Culture Take Center Stage with Discovery Theater Performances for Students
The Smithsonian makes learning come alive for visiting field trip groups through memorable and engaging theater performances
---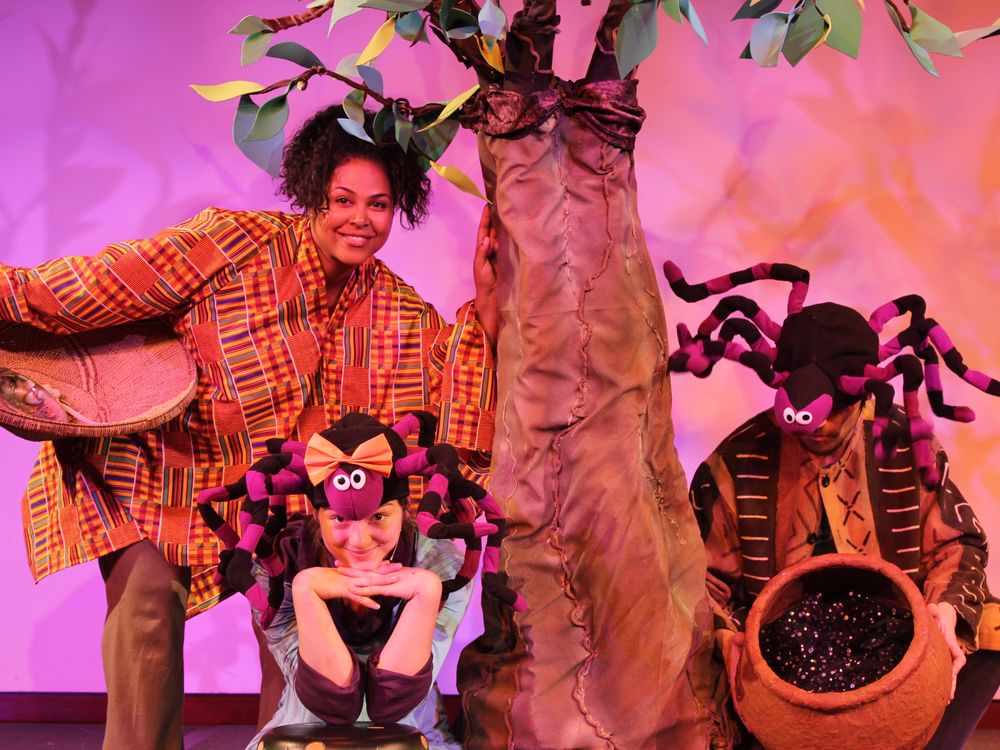 On any given day on the National Mall, you can witness a sea of yellow school buses with streams of students from the DMV (D.C., Maryland and Virginia) region and beyond descending onto the sidewalks and ready to engage with all the Smithsonian has to offer. For over 40 years, Smithsonian's own museum theater, Discovery Theater, has served as a novel field trip favorite.  
Each year, some 20,000 young people accompanied by their adults take a field trip to experience what Discovery Theater has to offer.  A field trip to Discovery Theater brings audiences to the hub of lifelong learning programs, Smithsonian Associates, in the S. Dillon Ripley Center located next to the iconic Castle. The theater space is a black box which is transformed for each performance. When a student walks in and the stage is set, there is always a sense of awe and wonder about what's about to come next. For many of our visitors, Discovery Theater is their introduction to live theatrical performances, opening the door to a lifetime of learning and enjoyment.   
Discovery Theater's original programming reimagines and reinvents museum visits. Between October and May, teachers can choose from 10 offerings that best fit their grade (preK- 6th) and curriculum. Three lively original plays reflecting world cultures, history and science are produced. Guest musicians, puppeteers, and traditional storytellers are invited to fill out the remainder of the season. Each 45–50-minute performance is designed to complement a student's classroom-based learning; enrich audiences' knowledge; foster a love of live theater; and provide an entertaining, educational museum-based interactive experience. 
Each of the original plays is devised, written, and produced based on the four pillars of a strong museum theater performance: significance, authenticity, interactivity, and synergy. These pillars ensure that the museum-based learning experiences are relevant, fact based, interactive, offer multiple learning opportunities, and reflect the collections of our museums. Our team thinks of these performances as both a teaching tool and a dynamic 'living' exhibit that complements what audiences are seeing in our exhibitions. Furthermore, by incorporating museum theater practices and directly engaging with audiences, we create an emotional connection between audiences, museum collections, and themes.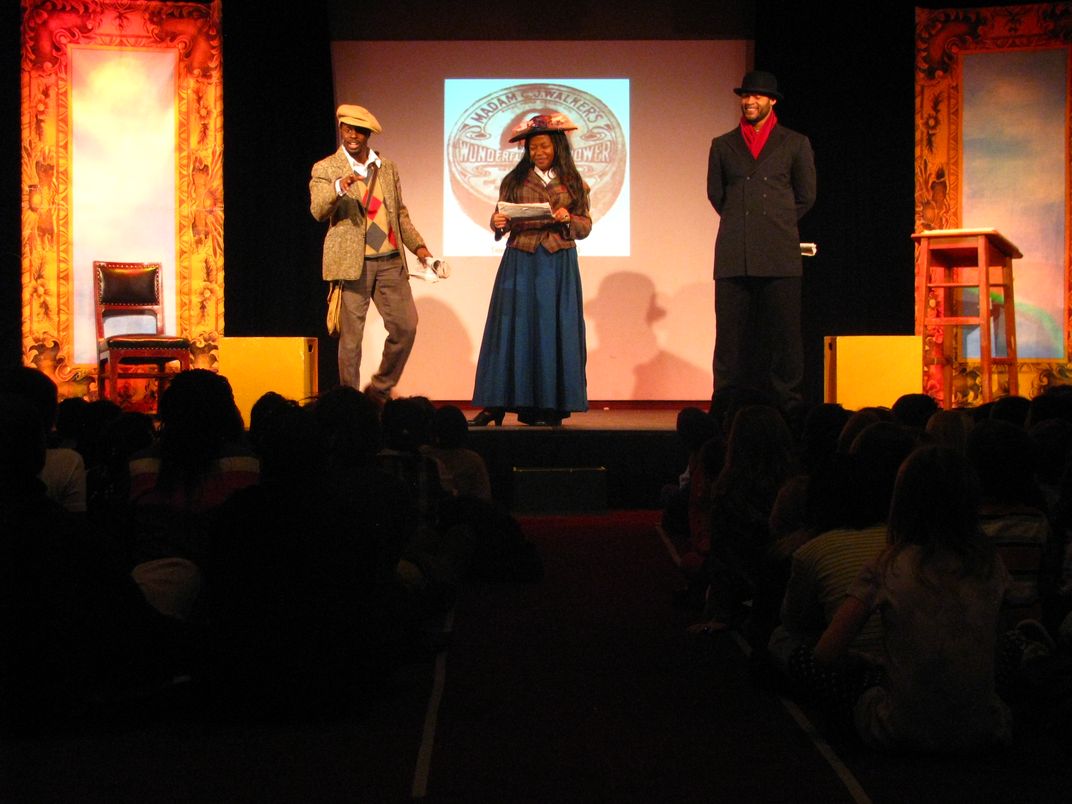 Before choosing to revamp an older script or create a new one, we put ourselves in the place of our audience and employ the "So What?" factor. We ask ourselves a series of questions about the theme that we hope will guide us to be authentic and able to connect to the schools.
"Does the theme have a contemporary impact?"
"What does it have to do with the student audiences' life today?"
"Does it have a relevant "call to action" for students to take beyond the field trip?"
Theater professionals also join in the development and creation process. Teaming with the Smithsonian staff, they create new scripts, design and build new sets and props, and perform the roles to perfection. This coming season, elementary school aged students can celebrate world holidays through our annual production of Seasons of Light. In February for Black History month, we will be remounting Lions of Industry, Mother of Invention which honors the creativity and genius of African American entrepreneurs and inventors – and inspires the achiever in all of us. And spring is for science, our production of Mother Earth and Me explores the origins of our planet, dives into the water cycle, and explores our vital role in protecting the ecosystem. Both the winter and spring shows will tour taking the Smithsonian to the schools.
Our PreK audiences have a number of immersive learning performances to choose from. The ABC's of Hip Hop explores rhythm and rhyme to illustrate basic reading and math concepts, Kofi's African Village brings the vibrant life of a West African village though music, storytelling, and dance and Galapagos George offers an engaging and uplifting eco-fable shares an important lesson about human impact on the environment through puppetry.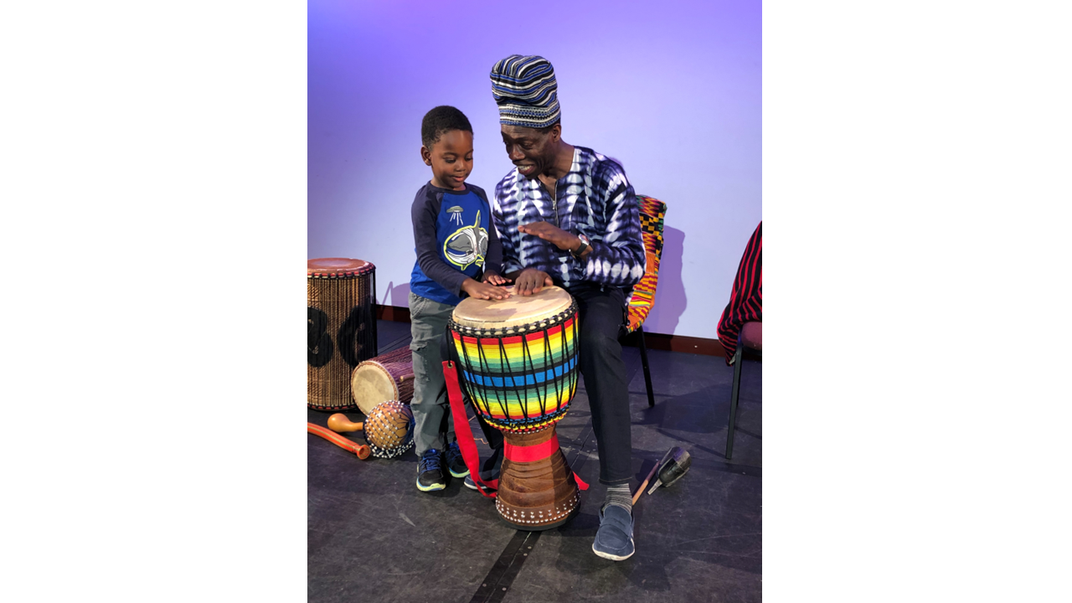 Each performance offers a learning guide with rich resources and activities available online, via the Smithsonian Learning Lab. They are easy-to-use, classroom-ready resources that include contextual background information about the production and contain additional activities that invite ongoing and sustained connections with the Smithsonian before and after the performance.  
A field trip to Discovery Theater connects audiences with the Smithsonian and invites students to explore connections between the stories and the objects they might see in a museum.  It is heartening and validating to hear students' reactions as they exit the theater and to read feedback from teachers after attending one of Discovery Theater's immersive experiences. 
---
Editor's note: Teachers of grades PreK-6 can now reserve field trip experiences for the 2023-2024 school year. View a listing of shows playing at the Smithsonian's Discovery Theater here.