Smithsonian's Anacostia Community Museum's Message to Students: 'You, Too, Can Be a Changemaker'
A new field trip offering spotlights local contemporary history, promotes self-efficacy and urges secondary students to imagine a more equitable future
---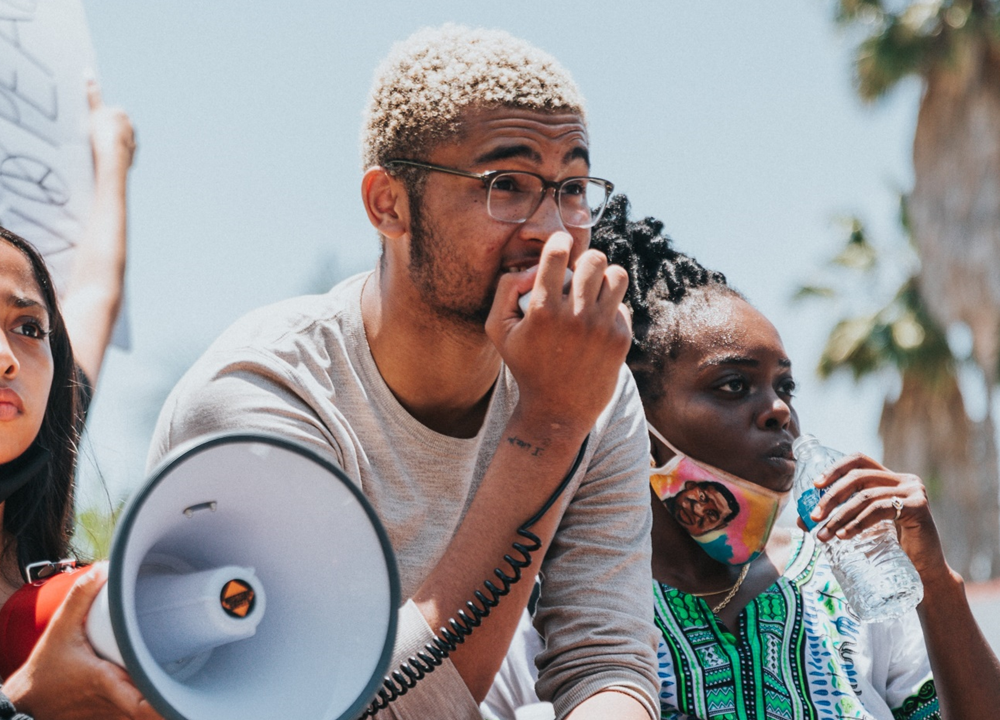 The idealism and creativity of young people have always fueled social movements. But there are barriers to becoming an active participant in our democracy. Students can't always understand how their own personalities – introverts, bookworms, caretakers, social butterflies, class clowns – might fit into a fight against injustice. They may not be able to see themselves represented in narratives of changemaking in today's world. And they may not know where to start.
According to museum educators on the floor, teachers want to guide students into the world of activism but don't always have the tools to guide students into the world of activism and civic engagement beyond calls to write letters to representatives and get registered to vote. This is where the work and mission of the Anacostia Community Museum has an important role to play.
Beginning in 2021 with the launch of an Education Department-driven exhibition, The Utopia Project: Inspiration for Creative Activism, the museum has begun to look more purposefully at moving students from awareness to action. How do we make it easier for students to imagine themselves taking meaningful steps to create a more equitable world (a call to action straight from the museum's vision)?  One way to address this is for programs to speak directly to student identities.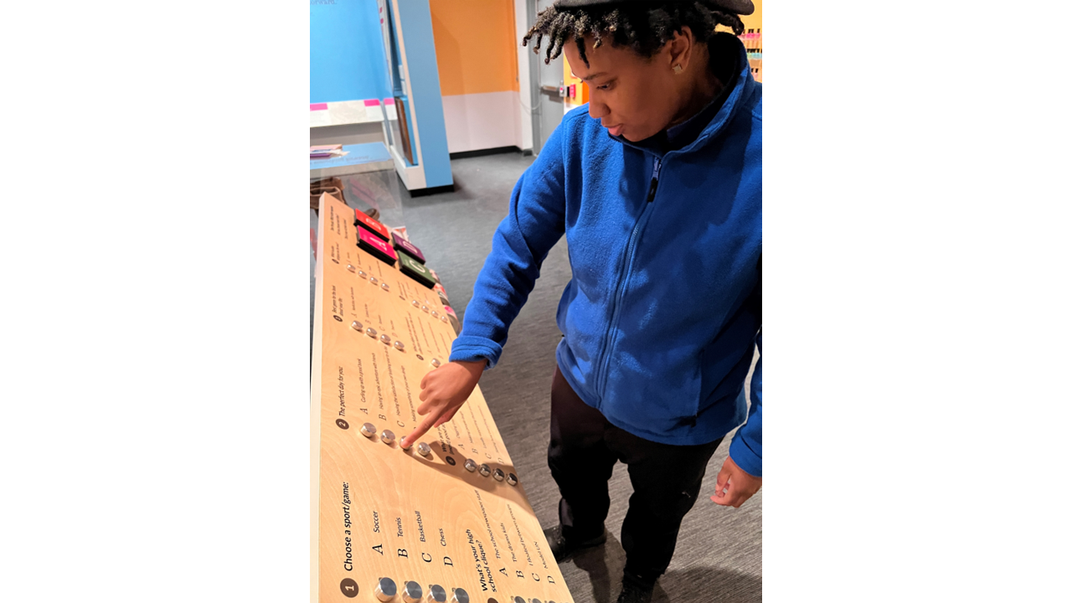 The museum's newest field trip program asks students to take a short quiz (similar to one you might find on a quirky online platform like BuzzFeed) to identify their "activist animal" or personality type. It's not a scientific assessment, but it's a fun way to get students to understand that "activists" are not only the people who like being on stage making passionate speeches (that's the "peacock" type). It takes all personality and skill types to create change. The quiz assigns each student one of four activist animal types and then, in a dialogue-based tour, allows students to think about how to bring their unique skills to a given problem.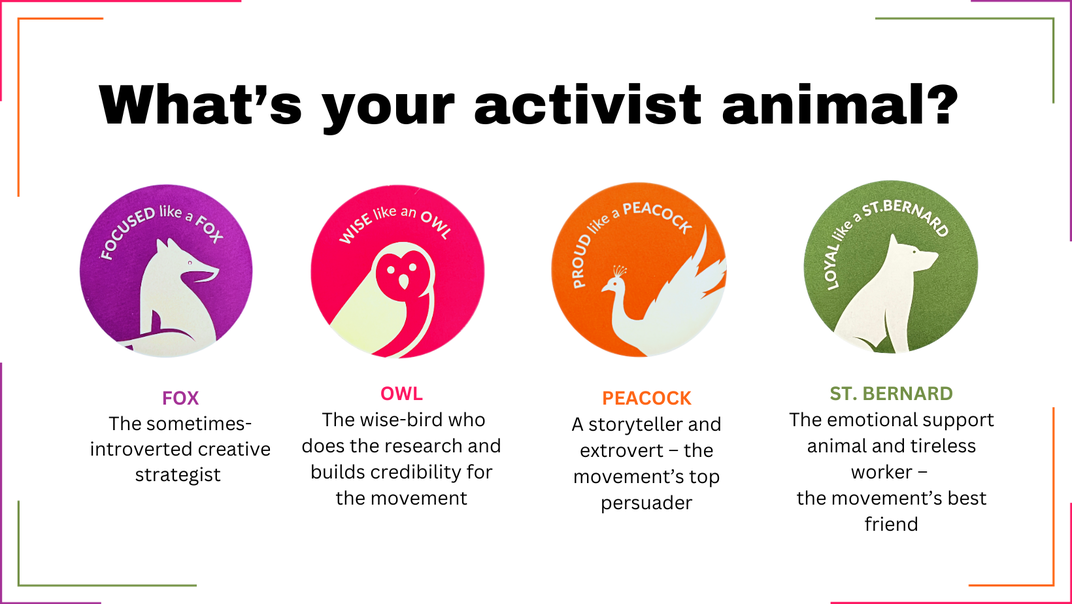 Once students have identified their assets, the next trick is to help them see how those skills are helpful in change-making. After taking the quiz, one teen boy placed a "peacock" sticker on his shirt. I asked him if he had ever gotten a crowd of people emotionally energized. He said "Oh yeah! When I go to baseball games, I'm the one who starts the wave!" I was thoroughly impressed. Getting people to follow your lead like that takes a lot of confidence, right? I asked him to imagine what he could accomplish if he used that superpower to make change for a cause he cared about. I saw that "ah-ha" look on his face and at that moment I knew that connecting identity to action was a good strategy.
The program takes place in a tour format within an exhibition called "To Live and Breathe: Women and Environmental Justice in Washington D.C." which features dozens of inspirational stories about women of color who have deployed smart and visionary ideas to create healthier communities. For many visitors, it's stunning to see a life-size photo of activist Rhonda Hamilton, who is fighting for better air quality in Southwest D.C., or of farmer Gail Taylor, who helped make healthy food more accessible in our city by changing urban farming laws.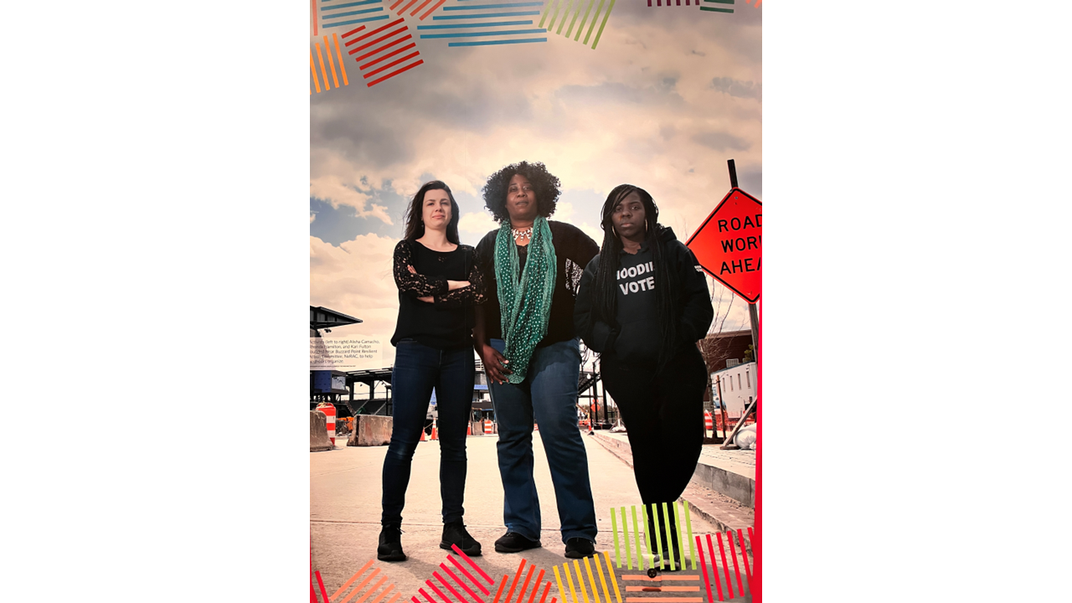 These living, working activists are advancing these issues of equity in the present day. It's not ancient history. And for the 83% of D.C. Public School students who are non-white, seeing people who look like them standing up to injustice (and who are not of the 1960s Civil Rights Era) helps make the content really resonate. But it's still important to be mindful that putting these stories in a museum can put these leading figures on a sort of pedestal.  As educators, we don't want change-making to seem unreachable to a young person. 
To bridge this gap between the story and the student, we not only have to help them see how their skills can fit in, but we also have to break down the mechanics of change. How, exactly, did these activists change minds, reform policy, or reverse the outcome of a negative trend? If we do that, students can more easily see how they might apply these principles to their own lives and causes.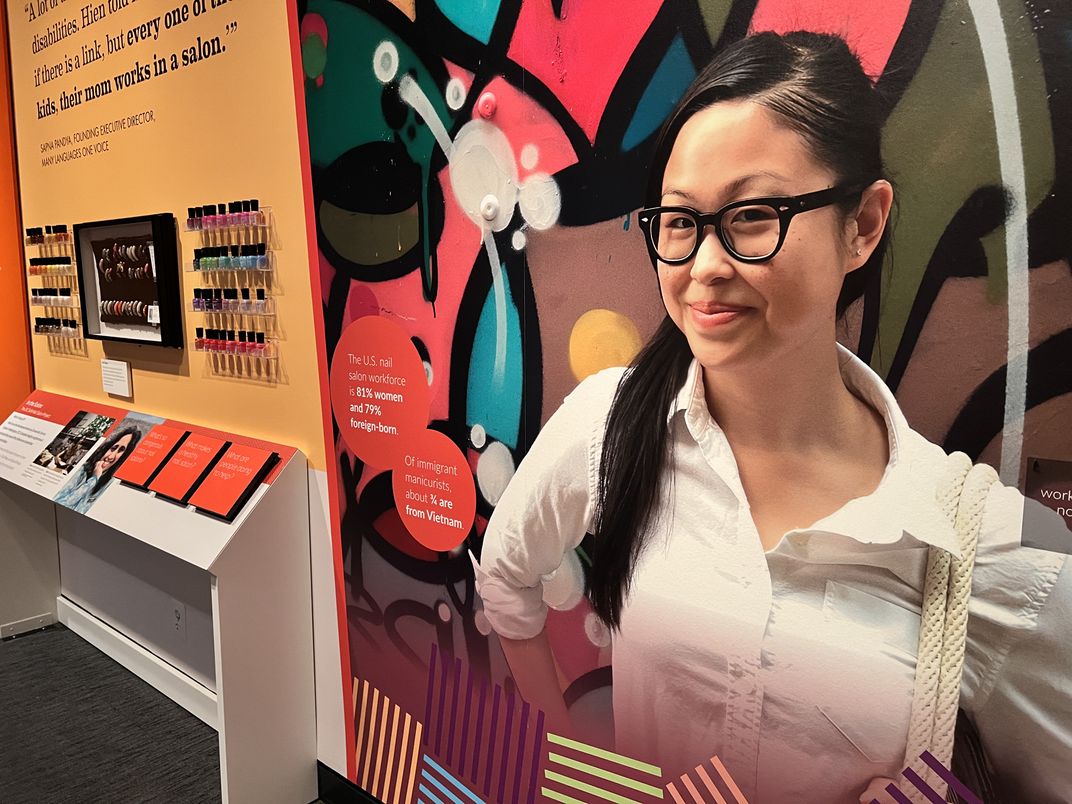 Organizer, Tina Pham used her "owl" skills to conduct research on nail salon worker conditions:  getting detailed data on the conditions in the salons, understanding the chemicals that have been shown to produce harmful health effects, and reaching out to like-minded activists around the country for support. Her work helped the salon workers to protect themselves better and to get the health care they needed. We ask students "Who is good at researching things and following their own questions down rabbit holes? Have you ever used those superpowers to help someone?"
Connecting those dots can be powerful.
Since its founding in 1967, our museum has been uniquely positioned to do this kind of work. We've always centered the stories of community activists, trailblazers, caretakers, and thought-leaders who fought (and are still fighting) for a more just society – most of them Black and Brown folks who have been left out of mainstream narratives. No matter the exhibition, the content in our gallery is often more relevant to the kids we serve than their dusty textbooks are. But what is crucial for us to do as museum educators is to connect those stories to kids' lives in a meaningful way.
---
Editor's note: Teachers of grades 5-12 can now reserve the free field trip experience, "Activist Animals Unleashed!: Finding Your Role in the Environmental Justice Movement" with the Smithsonian's Anacostia Community Museum (closing January 7, 2024).