Field Trips at the National Postal Museum Deepen Student Learning and Connections
At a Smithsonian museum just off the National Mall, PreK-8th grade students engage in free field trip experiences that focus on storytelling through design, problem solving, and object-based learning
---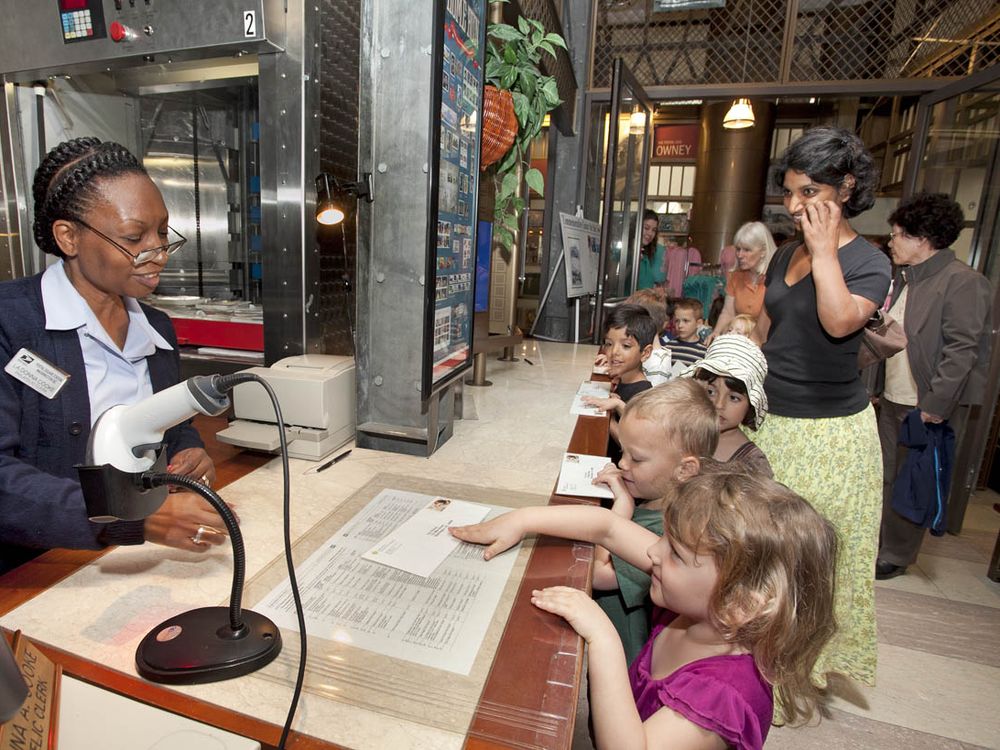 Chances are when you look back on your schooling, there is a museum field trip that sticks out. I encourage you to reflect on that memory. Was it the start of your own passion for a subject? Did it push you to take learning into your own hands? Did it leave you with a deeper understanding of the topic? Maybe it left you with more questions than answers. Maybe those questions led you on a path you might not have found otherwise. 
Each year, museums across the country provide more than 18 million instructional hours of educational programs for teachers and students. Museums help teach local, state, or national core standard-aligned curriculum, deepening understanding and connections through active learning with their collections. They can build bridges between learning in the classroom and the 'real-world' and serve as a third space separate from the home or a traditional academic setting for students to learn, practice, and experiment with new skills and ideas.  
Field trips at museums are often so impactful and enriching because they teach through object-based learning. Object-based learning uses objects as anchors of the learning experience. Objects themselves, whether they be artworks, artifacts, archival materials, or digitized versions, "are a tangible representation of concepts that have the ability to spark curiosity, make connections to abstract ideas, develop skills, extend knowledge, and encourage close looking and examination."  When working closely with objects, through observation or hands-on activities, students are able to build a deeper interest in acquiring and applying knowledge to contexts both in and out of the classroom. Teaching and learning through objects involve creating experiences and multi-sensory interactions. Learning can focus on who created the object, its socio-cultural significance, the context in which it was produced, its current context within a collection, or how it inspires contemporary thought and creativity among other things.  
Whether it is in a classroom or a museum, when incorporating object-based learning into a lesson, the educator must first assess the desired learning outcomes and goals. From there, suitable objects can be selected and decisions on how students will access the object and the methods of engagement used, can be made. But throughout the learning process, the student must participate in, reflect on, and analyze their experience to learn and apply new knowledge to the world around them. Object-based learning and the skills it builds, can be found throughout the field trips available at the National Postal Museum.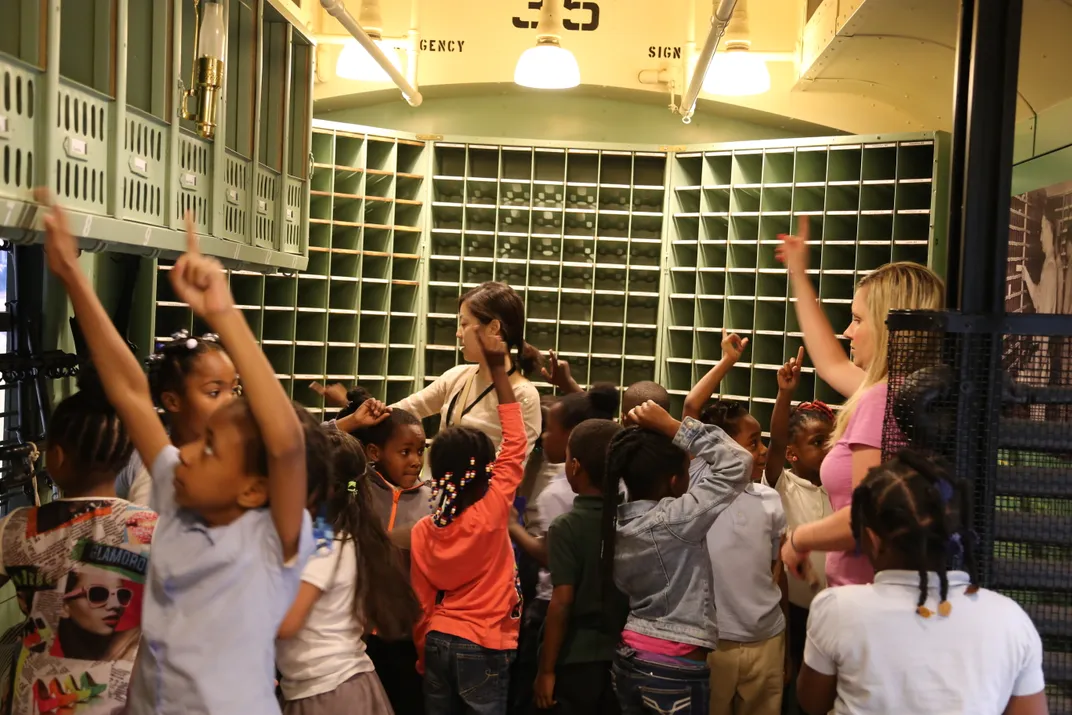 The field trip Listen, Look, and Do! at the National Postal Museum, for example, is designed for learners in PreK through Kindergarten. The program supports learning objectives of appropriate Common Core State Standards. During the program's Community Helpers theme, students visit three objects in the museum: a mail truck, airmail plane, and Railway Post Office (RPO) train car. At each stop, students learn through discussing their observations and ideas about each object. They are even able to go inside the RPO car and experience the object themselves, through a multi-sensory experience. During the field trip, students also learn through play as they collect, sort, and deliver mail around the museum. At the end of their program, students engage in an important process of reflecting on their learning. They discuss what was successful and challenging for them, identify connections between new learning and their lived experiences, and consider ways they can be helpers in their communities. Throughout the program, student learning is rooted in applying knowledge and observations to objects for the synthesis of new ideas.  
Listen, Look, and Do! is one of the many in-person student programs the National Postal Museum offers for students of all ages, but every program incorporates object-based learning experiences for students. Object-based learning also encourages creative problem-solving. In the STEM skills program First Class Problem Solvers: Ship-A-Chip!, students learn the steps of the problem solving process that can be applied to a variety of situations. They practice these steps by analyzing objects that demonstrate real-life examples of problems that the U.S. Postal Service was tasked with creatively solving. Students then apply what they've learned to an engineering challenge: can they design, build, and test a container that will safely protect a single potato chip in the mail? Throughout, students make observations about their own learning process— what do we do, for example, when our first or even second idea is not successful? Just as learning does not begin or end at the schoolhouse doors, nor does it at the museum. All student programs at the National Postal Museum include suggested pre-and post-trip activities designed for students to prepare for their program and continue learning after their visit. 
Enriching classroom learning through a museum field trip does not have to occur on-site. During the height of the COVID-19 pandemic, many museums responded by reevaluating how and what educational resources are available online, and prioritized increasing digital access to collections and to ways in which to experience museum collections, including virtual field trips. The National Postal Museum's field trips also went virtual. Whether your students are 5 or 500 miles away, you can connect your students with the National Postal Museum and the histories and ideas its collection holds through a virtual field trip that still uses object-based experiential learning.  
Working in the museum field, I often think back to the powerful museum experiences I had as a child and challenge myself to continuously evaluate my own work to create learning experiences for young people that are equitable, accessible, challenging, and inspiring. What magic of discovery can museums unlock in the young people that visit? How can an object shift a perspective and change a story? My favorite moments are when students leave with greater curiosity about a topic and a sense of discovery. I could tell you about those moments, but just as object-based learning allows us to direct our own discovery, I believe this letter I received from a Kindergarten student after their field trip, speaks for itself.