Sharing the Inspirational Stories of Innovative Women on Your School Bookshelf
Introduce your students to women who have helped shape the fields of physics, biology, computer science, and education but are often overlooked in our textbooks
---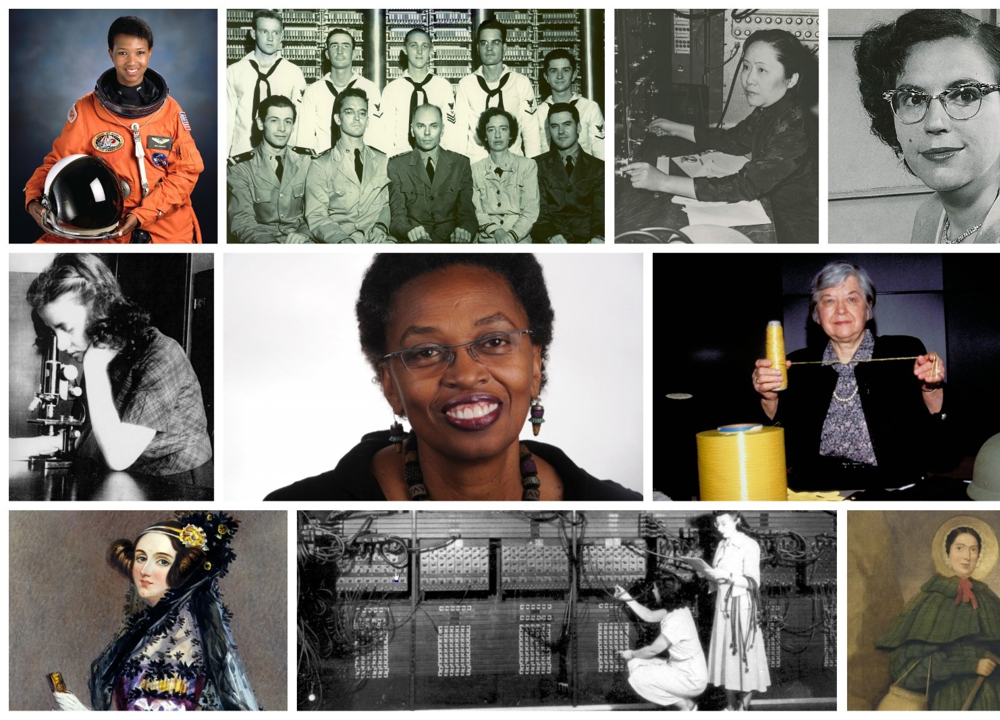 It is hard to believe that my great-grandmother was born during a time when women had to fight for their right to vote. From the time that the United States was born in 1776, women led a suffrage movement where they dared to challenge the suffocating grip of their societal norms, fueled by their burning desire for equality. It is the unyielding spirit of these suffragists that inspire young women like me to chase after dreams with courage and determination.  
Oftentimes, textbooks fail to highlight the discoveries and innovations of women. We learn about Albert Einstein, Thomas Edison, Henry Ford...the list goes on. It becomes more difficult; however, to name innovative women in history. After naming aviator Amelia Earhart and physicist Marie Curie, who was the first woman to receive a Nobel prize, most people I asked struggled to think of other women that made an incredible impact on the world today. 
I recently came across an episode of the Sidedoor podcast by the Smithsonian titled "The Funk List," which revealed that only 19% of articles on Wikipedia are about women. Researchers at the Smithsonian are now working together to search the archives with artificial intelligence to rediscover the lost women of science in hopes of increasing this percentage and inspiring the next generation.  
I decided to conduct a mini-experiment and prompted Chat GPT to provide me with a list of famous male innovators and a list of famous female innovators. Of the lists that Chat GPT returned, I remember learning about all the top 10 male innovators, but I only remember learning about 2 of the 10 top female innovators in school. It isn't surprising that the stories of innovative women have been omitted, lost, or rewritten, given the historical challenges and barriers women have faced. 
Hoping to allow future generations to be inspired by the extraordinary legacies of women, I set out to create a resource guide for educators with books and Smithsonian resources that highlight the discoveries and accomplishments of these women throughout history. Each includes notes from the publishers and a link highlighting where to find these texts at your local library.
Ada Lovelace 
Ada Lovelace (1815-1852) was the first to realize that the Analytical Engine, proposed by Charles Babbage, had applications beyond pure calculation. In her notes, she theorized that codes could be created to process letters, symbols, and numbers and she also proposed a process now called looping in computer programs today. As if that wasn't enough, Lovelace created a method for calculating a sequence of Bernoulli numbers, now considered to be the first computer program. Read more here in this Smithsonian Magazine profile about the woman who is widely recognized as the world's first computer programmer.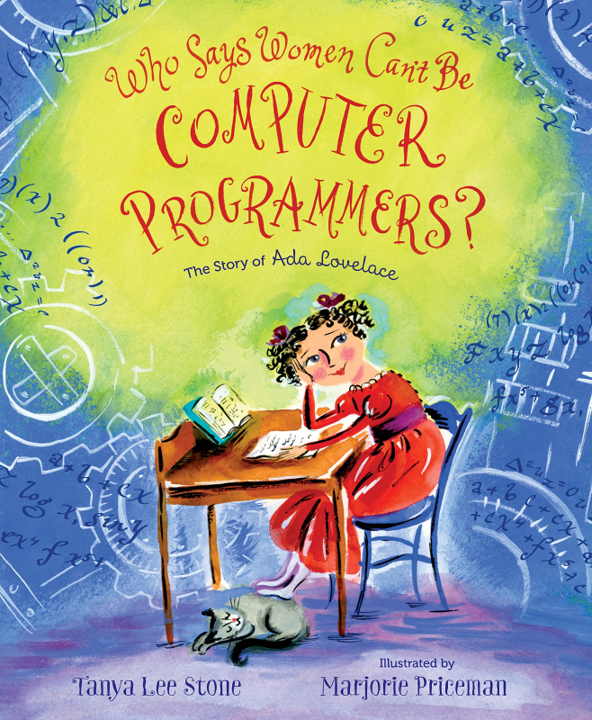 Who Says Women Can't Be Computer Programmers?: The Story of Ada Lovelace 
Written by Tanya Lee Stone and Illustrated by Marjorie Priceman 
"A picture book biography of Ada Lovelace, the woman recognized today as history's first computer programmer―she imagined them 100 years before they existed!" 
Chien-Shiung Wu 
If you have seen the recent film Oppenheimer, you know about the Manhattan project. However, the film fails to include Chien-Shiung Wu (1912-1997), who contributed significantly to the project. When the first practical nuclear reactor was running into issues, the physicists were advised to ask advice from Chien-Shiung Wu, who had done work on the radioactive isotopes on Xe. Wu helped develop the process for separating uranium into uranium-235 and uranium-238 isotopes through gaseous diffusion. Furthermore, she conducted the Wu experiment which showed that parity is not conserved. Wu's discovery led her colleagues to be awarded the 1957 Nobel Prize in Physics.
Read more about how Chien-Shiung Wu was overlooked for the Nobel Prize, despite her contributions to the atomic world in this Smithsonian article. You can also listen to this podcast episode from the National Portrait Gallery featuring her granddaughter, learn more about her life in this Smithsonian Learning Lab collection from the Smithsonian Asian Pacific American Center, or explore additional digital resources in this Smithsonian Learning Lab collection from the Smithsonian Libraries and Archives.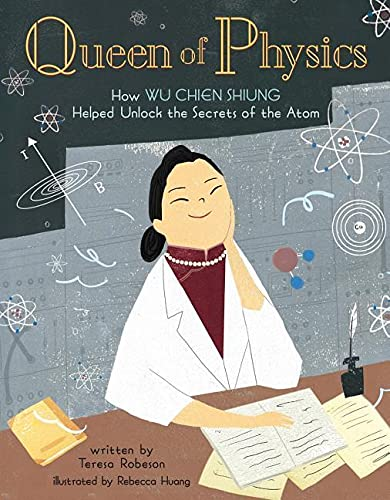 Queen of Physics: How Wu Chien Shiung Helped Unlock the Secrets of the Atom 
Written by Teresa Robeson and Illustrated by Rebecca Huang  
"Meet Wu Chien Shiung, famous physicist who overcame prejudice to prove that she could be anything she wanted." 
Claudine K. Brown 
Claudine K. Brown (1949-2016) was the director of the National African American Museum Project, which led to the creation of the National Museum of African American History and Culture. She served as the first Director for Education, formally known as Assistant Secretary for Education and Access for the Smithsonian. I am honored to be a Claudine K. Brown intern at the Smithsonian. The internship is funded through an endowed fund in her memory, honoring her as an educator and influential leader of the Smithsonian. Through my internship, I was able to interview a mentee of Brown, Karen Garrett. Garrett described her mentor as a woman who valued the voice of youth and was fierce in terms of what she believed in. Brown's fearlessness and unwavering dedication to youth and education creates an inspiring legacy for emerging young leaders today.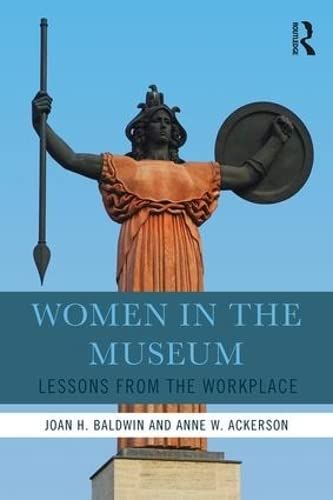 Women in the Museum: Lessons from the Workplace  
Written by Joan H. Baldwin and Anne W. Ackerson 
"The number of women working in museum settings has grown exponentially since the start of the twentieth century. Women in the Museum explores the professional lives of the sector's female workforce today and examines the challenges they face working in what was, until recently, a male-dominated field." 
ENIAC Programmers: First Electronic Computer  
During World War II, the world was engulfed in the race for technological superiority. The Electronic Numerical Integrator and Computer (ENIAC) was developed to improve the accuracy of U.S. artillery. The programming team behind the ENIAC was composed of six women, or human computers. These women completed this work without manuals or programming languages. The women behind the computer: Betty Snyder (later Holberton), Kathleen McNulty (Mauchly), Jean Jennings Bartik, Ruth Licherman (Teitelbaum), Frances Bilas (Spence), and Marlyn Wescoff (Meltzer).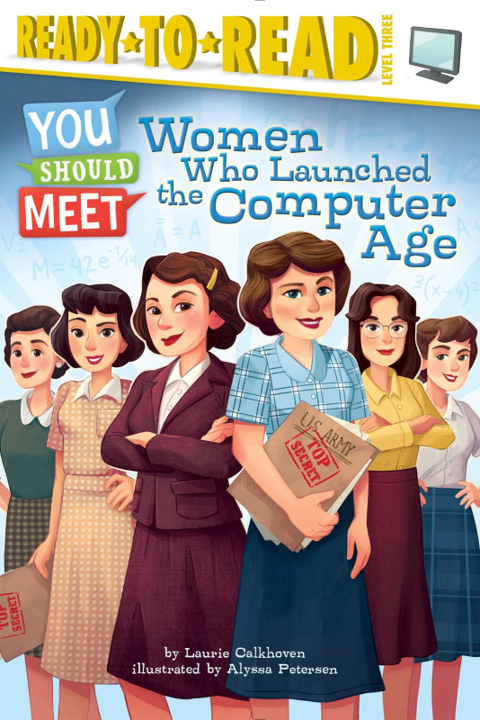 Women Who Launched the Computer Age (Ready-to-Read Level 3) 
Written by Laurie Calkhoven and illustrated by Alyssa Petersen 
"Meet the women who programmed the first all-electronic computer and built the technological language kids today can't live without in this fascinating, nonfiction Level 3 Ready-to-Read, part of a new series of biographies about people 'you should meet!'" 
Esther Zimmer Lederberg 
Esther Lederberg (1922-2006) attended the Tony Ceremony to witness the awarding of the Nobel Prize to her first husband, her mentor, and another research partner for the work of which she was the main contributor. Lederberg revolutionized the bacterial world, discovering bacteriophage lambda, the fertility factor F, and replica plating, among other discoveries. Lederberg's second husband has created a memorial website to share her discoveries with the world.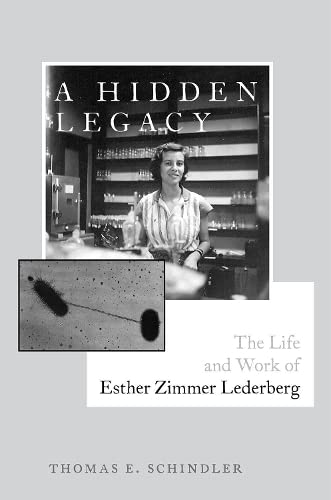 A Hidden Legacy: The Life and Work of Esther Zimmer Lederberg 
Written by Thomas E. Schindler 
"It's time to honor the significant scientific contributions of Esther Zimmer Lederberg. In A Hidden Legacy, Thomas E. Schindler shares the story of this remarkable microbiologist and offers insight into why her legacy has been obscured for so long." 
Grace Hopper 
Grace Hopper (1906-1992) was an American mathematician and rear admiral in the U.S. Navy. She helped to create the world's first computer compiler, a data processing language, in 1952. Hopper advocated for standardization of computer languages and began work for the first English data processing language, FLOW-MATIC, for the UNIVAC I computer in 1955 and completed the project in 1959. She was the first to propose the idea of writing programs in words, rather than symbols. 
"The most damaging phrase in the language is: "It's always been done that way'"

- Grace Hopper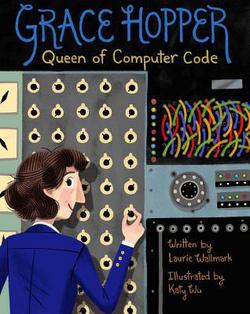 Grace Hopper: Queen of Computer Code 
By Laurie Wallmark and illustrated by Katy Wu 
"If you've got a good idea, and you know it's going to work, go ahead and do it. The inspiring story of Grace Hopper--the boundary-breaking woman who revolutionized computer science--is told in an engaging picture book biography." 
Mae Jemison 
Mae Jemison, born in 1956, became the first African American woman to travel in space as a crewmember of the Endeavor in 1992. She earned a Bachelor of Science degree in Chemical Engineering from Stanford University and a Doctor of Medicine (M.D.) degree from Cornell University. Jemison also worked as a general practitioner and served in the Peace Corps as a medical officer in Sierra Leone and Liberia. 
"Don't let anyone rob you of your imagination, your creativity, or your curiosity."

- Mae Jemison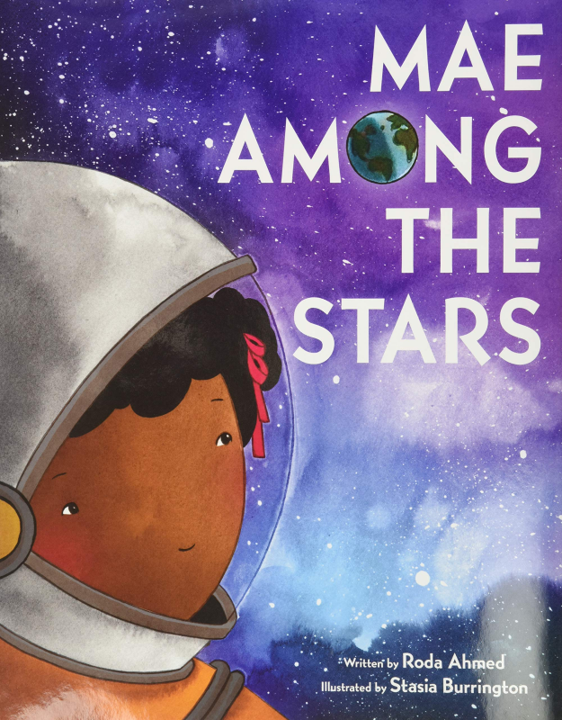 Written by Roda Ahmed and Illustrated by Stasia Burrington 
"A great classroom and bedtime read-aloud, Mae Among the Stars is the perfect book for young readers who have big dreams and even bigger hearts." 
Mary Anning 
Mary Anning (1799-1847) was a paleontologist in the early 1800s and discovered the first complete skeleton of a Plesiosaurus in 1823. Although she was not allowed to join scientific clubs, her work commanded respect from all those around her and people sought out her opinions on her discoveries. The Smithsonian Magazine article, "Mary Anning, an Amazing Fossil Hunter," tells of how Anning became a world-renowned fossil hunter by teaching herself geology, paleontology, anatomy, and scientific illustration.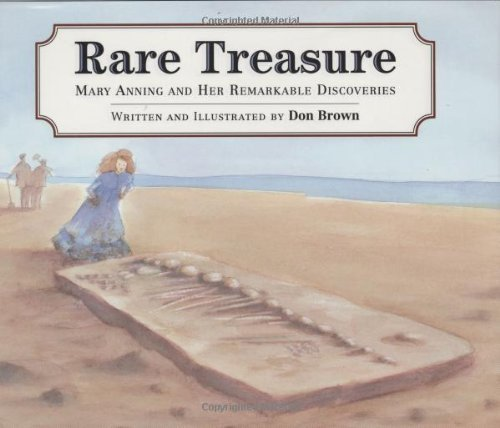 Rare Treasure: Mary Anning and Her Remarkable Discoveries 
Written by Don Brown 
"Blind to the dangers of fossil-hunting and to the limitations imposed on women of her era, Mary Anning was a singular scientist who used her sharp eyes and clear mind to compose a picture of ancient life from the bones she unearthed. With his trademark graceful prose and lyrical watercolors, Don Brown distills the life story of this rare treasure of a scientist." 
Mary Sherman Morgan 
Mary Sherman Morgan (1921-2004) was one of 900 engineers working at the North American Aviation and she developed a new fuel called Hydyne which launched America's first satellite, Explorer I into orbit in 1958.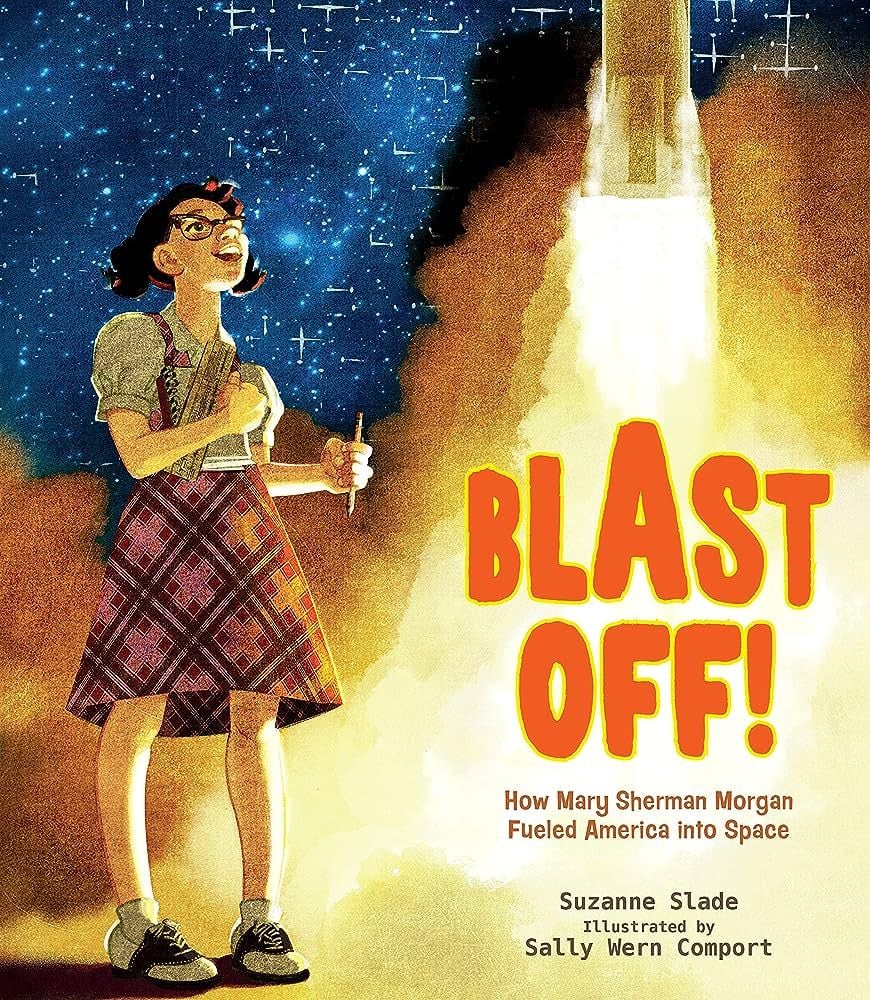 Blast Off!: How Mary Sherman Morgan Fueled America into Space 
Written by Suzanne Slade and illustrated by Sally W. Comport 
"The inspirational story of Mary Sherman, the world's first female rocket scientist, who overcame gender barriers and many failures to succeed." 
Stephanie Kwolek 
Chemist Stephanie Kwolek (1923-2014) developed Kevlar, a strong synthetic fiber that would be used in the production of bullet-proof vests, military helmets, bicycle tires, underwater applications such as mooring lines, and even in space on the International Space Station. Kevlar is five times stronger than steel on an equal weight basis. Kwolek's invention has saved thousands of lives. Read about Kwolek's fascinating visit to the Smithsonian's Lemelson Center for the Study of Invention and Innovation to share her childhood inspirations, life experiences, and career path with middle-school students. 
"All sorts of things can happen when you're open to new ideas and playing around with things."

- Stephanie Kwolek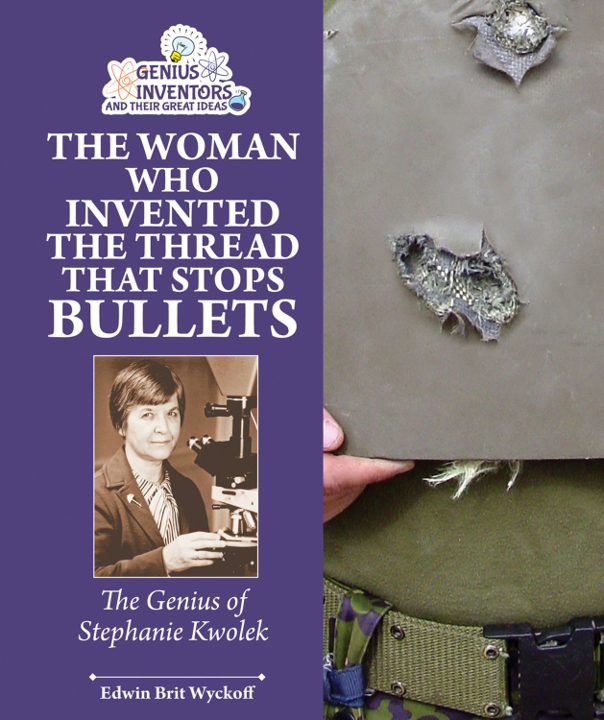 The Woman Who Invented the Thread That Stops Bullets: The Genius of Stephanie Kwolek 
Written by Edwin Brit Wyckoff 
"Stephanie Louise Kwolek is an American chemist who invented poly-paraphenylene terephtalamide—better known as Kevlar." 
Despite prevailing barriers, women have courageously spearheaded some of the greatest innovations in history. Women made these accomplishments in a world where their voices were drowned out by a societal norms and biases. Share their stories of defying all odds as they programmed the first computer and made groundbreaking scientific advancements like fueling the first satellite in space and developing material for bullet proof vests. These are only a few of the countless stories of how women shaped the world, and there are many more stories waiting to be discovered. Keep your eyes peeled for more inspiring narratives by women that have been swept under the rug. Share their stories before their achievements are lost forever.
In elementary school, I was an avid reader. My parents instilled in me the value of reading and learning. Silent reading time was my favorite and I fell in love with Nancy Drew books. Nancy Drew was smart and confident, she could always solve a mystery, and she was a girl. I was never as successful in finding female protagonists in the nonfiction section of my classroom libraries. Other than a book about Amelia Earhart, there were scarcely any nonfiction books about girls. I had to turn to fantasy novels and movies.
How can we avoid making students resort to fantasy novels and movies to find representation? Add these narratives about real-life heroes to your classroom library. Transport them to another world where they can discover people like them that have overcome countless obstacles to do something amazing. Students should not have to dig for a book with a main character that looks like them. In her seminal 1990 article, "Mirrors, Windows, and Sliding Glass Doors," Dr. Rudine Sims Bishop penned the idea that literature functions as windows and mirrors. Literature serves as mirrors by allowing students to see themselves represented in the stories they read and serves as windows by giving readers a view into a world different from their own.
These inspiring stories of overcoming adversity and barriers can inspire not only the girls in your classroom, but can be equally inspiring to boys as well. Along with adding these books to your bookshelf, think about integrating these stories into your classroom through the Smithsonian Science Education Center's Women in STEM eBook series or through the Reach Across the Stars mobile app from the Center for Astrophysics | Harvard & Smithsonian. Show your students they can accomplish anything they set their minds to. Every student has the potential to be responsible for the next breakthrough. Be the one to tell them that they can do it.