Top Five Can't-Miss Elements of the 2023 Smithsonian National Education Summit
This three-day, free conference for teachers features over 50 sessions led by an engaging expert line-up of speakers including Smithsonian educators, teacher practitioners, researchers, and education advocates
---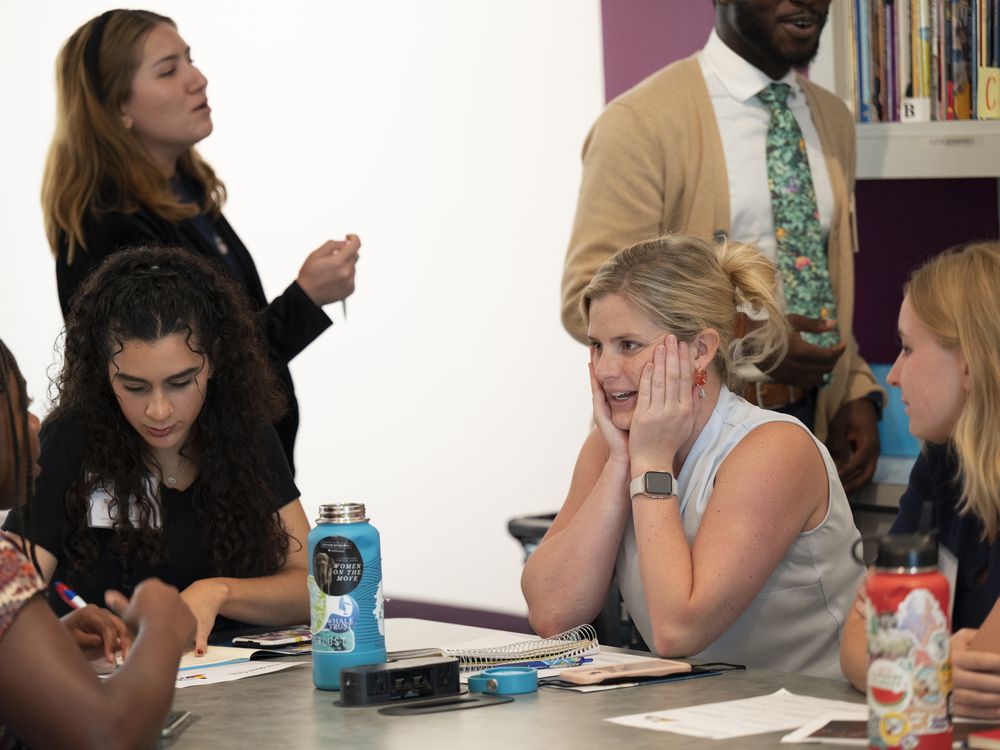 As an educator at the Smithsonian, every day I have a unique front row seat of witnessing an amazing community of over 300 passionate education experts, who inspire curiosity and connections in a changing world. Together, we champion equitable access to educational content and spaces, encourage the desire to explore and understand, and celebrate the value of each individual and community.
Now an annual tradition of the Smithsonian, this year's National Education Summit is certain to be our best yet. The Summit brings together Smithsonian educators with a wide range of voices from across the country to explore powerful ideas in education.
As you review the Summit agenda and themes, be sure to "save your seat" for sessions. Here are a few elements of the Summit that you won't want to miss this year:
Centering Student Voice,
Deploying Game-Based Learning,
Empowered Early Learning Approaches,
Sharing the Latest in Education Research,
Networking and Fostering Connection
Centering Student Voice
While many of the Summit sessions will focus on ideas and initiatives that prioritize student impact, these specifically feature students as speakers and co-presenters. You'll get the opportunity to hear directly from the students as they share their own experiences and what supportive elements within learning environments and initiatives have been most empowering for them.
Using Design to Create the Next Generation of Sustainability Leaders
On Wednesday, July 19 at 1:00pm, EDT, in an online session, Bella Jacobs, a Pitzer College student and finalist in Cooper Hewitt's 2019 National High School Design Competition, will present RainScales, a project she originally designed for the competition and recently implemented. Addressing the climate crisis and global peace, RainScales is a water collection device for informal "shack" homes. It creates a water supply independent of inequitable water distribution where there is severe water scarcity. Cooper Hewitt, Smithsonian Design Museum educator Vasso Giannopoulos will share how students across the country have participated in this annual competition and submitted innovative ideas to global challenges.
A Fierce Sense of Belonging: Fuel for Engagement, Motivation, and Learning
On Thursday, July 20 at 10:30am, EDT, in an in-person and livestreamed session, Smithsonian Under Secretary for Education, Dr. Monique M. Chism will host a discussion with a panel of students who will share their personal learning journeys, discuss programs at the Smithsonian in which they have participated and provide insights into the types of intentionally designed learning environments that can foster empowering, culturally affirming, transformative and personalized experiences.
How Fender and LAUSD are Equipping, Educating, and Inspiring the Next Generation of Musicians
On Thursday, July 20 at 3:00pm, EDT, in an in-person and livestreamed session, students from Los Angeles Unified School District's San Pascual STEAM Magnet School, Geneva Moore and Hazel Navarro, will join leaders from the Fender Play Foundation to share their experiences in a music program aimed at equipping, educating, and inspiring the next generation of musicians. Fender Musical Instruments Corporation and the Los Angeles Unified School District have partnered to provide instruments, high-quality music education, and inspiration to over 17,000 LAUSD elementary and middle school students. This program has been so successful that it was instrumental in Californians passing Prop 28 in November of 2022, permanently funding music and arts education for over 6,000,000 public school students.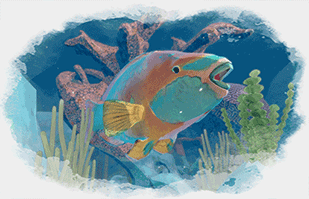 Deploying Game-Based Learning Practices
Game-based learning brings the strategies, rules, and social experiences of playing a game into a learning space, such as a classroom or museum. According to research featured in Edutopia, "Research shows that using games in teaching can help increase student participation, foster social and emotional learning, and motivate students to take risks." At the Summit, there are multiple opportunities to support learning outcomes through gameplay.
Applying Interactive Technologies in New Ways to Support Engagement From Museum to Classroom 
On Thursday, July 20 at 12:00pm, EDT in an online session, educators Denice Blair and Caroline White from the Michigan State University (MSU) Museum team up with Smithsonian Institution Traveling Exhibition Service (SITES) project manager Carol Bossert to share how they've used the process of creating a new game to build upon student knowledge and understanding of the traveling exhibit, called "Knowing Nature: Stories of the Boreal Forest".
Teach Your Students How to Save Whales with Computational Thinking
On Thursday, July 20 at 12:00pm, EDT in an online session, Smithsonian Science Education Center educator Sarah Glassman and Smithsonian Environmental Research Center researcher Sarah Mallette will share a unit designed for third graders to explore a real-world, authentic challenge. Modeled after Mallette's work as a marine biologist, this unit uses both hands-on and high-tech resources, including a simulation called "Whale Protection Corp," to help students solve the problem of whales getting hit by ships.
"Secrets of the Sea": Bringing the Science of Climate Change into the Classroom
On Thursday, July 20 at 1:00pm, EDT, in an in-person and livestreamed session, renowned Smithsonian marine biologist Dr. Nancy Knowlton and interactive designer and educator Cody Coltharp will share "Secrets of the Sea," a free digital interactive experience that takes learners on an underwater adventure, sharing connections between the creatures in a coral reef, from the tiniest plants to the largest hunters. The interactive is narrated by Knowlton, who has spent her career studying changes in our oceans.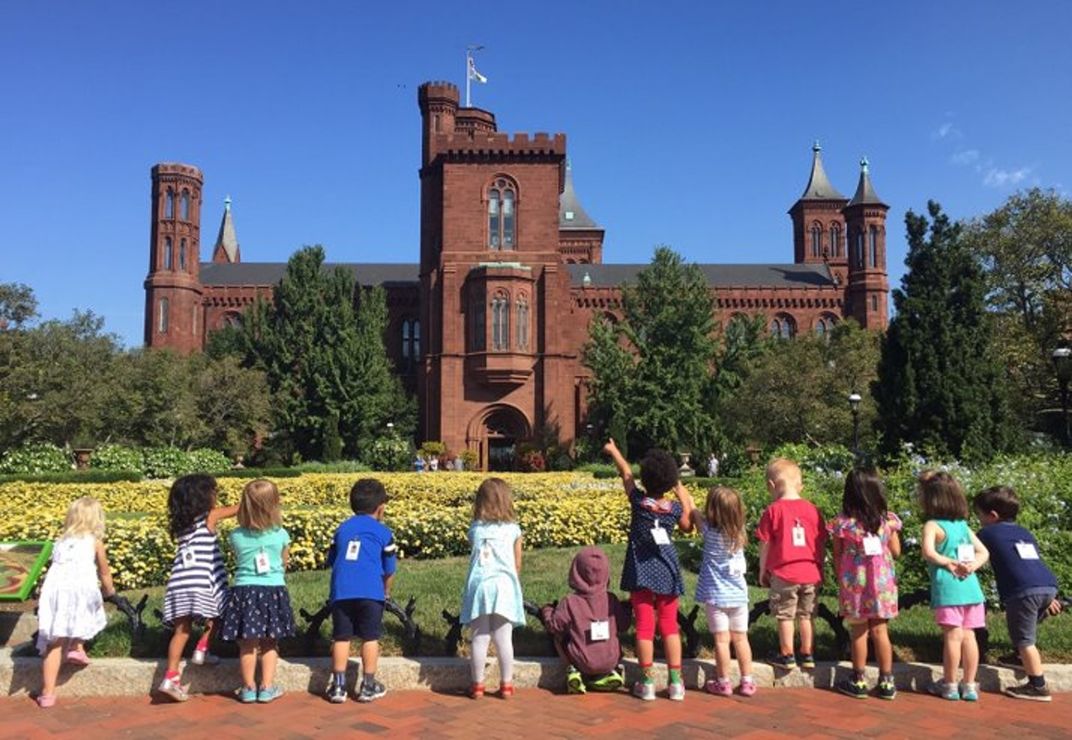 Empowered Early Learning Approaches
At the Smithsonian, we believe that all young learners are capable. While many of the ideas that are featured throughout the Summit can be leveled up or down based on grade level, these sessions specifically focus on the needs of learners in PreK and Kindergarten and demonstrate transferable strategies to ensure early learners feel empowered in their learning.
Be a History Detective: Promoting Historical Thinking Skills in Young Learners
On Wednesday, July 19 at 12:00pm, EDT, in an online session, museum educators from the National Museum of African American History and Culture, National Museum of American History and the National Postal Museum will share how they use important social-emotional learning skills like perspective-taking, critical thinking, and communication in their work and how you and your students can exercise history detective skills in the classroom and beyond. 
Full STEAM Ahead
On Wednesday, July 19 at 2:00pm, EDT, in an online session, Smithsonian Early Enrichment Center education specialists Meredith Osborne and Julia Smith will share the ways that they have used the arts to enrich STEM lessons through an emergent curriculum approach.
This New Teacher Toolkit Brings STEAM to Life in Your Head Start and Pre-K Classrooms
On Thursday, July 20 at 2:00pm, EDT, in an online session, a team of early learning educators from across the Hirshhorn Museum and Sculpture Garden, National Air and Space Museum, National Portrait Gallery, Smithsonian Early Enrichment Center, and the Smithsonian National Zoo and Conservation Biology Institute will share a new Teacher Toolkit, full of ideas, activities, and resources to help you harness the power of interdisciplinary learning and create fun and meaningful learning experiences that bring STEAM learning to life by integrating history, literacy, and social emotional learning.
Sharing the Latest in Education Research
Curious about emerging trends in education? These sessions feature education researchers who have partnered with teachers and museum educators to learn more about impact and outcomes for students. 
Partnering with Youth for Sustainability: Researching the shift in students' attitudes
On Wednesday, July 19 at 12:00pm, EDT, in an online session, Dr. Helen Bond will be joined by Smithsonian Science Education Center educator Heidi Gibson and classroom teachers JaNae Briscoe and Leon Drabo as they share how they are using the Environmental Justice! Smithsonian Science for Global Goals guide to empower their students to learn about and take action on environmental justice issues in their community. Dr. Bond will share emerging research around shifts in the students' attitudes towards sustainability from cognitive, socioemotional and behavioral lenses.
The REACH Project: Using the Arts to Transform Education
On Wednesday, July 19 at 12:00pm, EDT, in an online session, Dr. Denise Davis-Cotton and Smithsonian Center for Folklife and Cultural Heritage educator Dr. Betty Belanus will share emerging research from a five year U.S. Department of Education-funded project that aims to provide sustained professional development through coordinated support services in arts integration. Known as the REACH (Race, Equity, Arts, and Cultural History) Project, this initiative utilizes transferable frameworks to support equitable and inclusive learning environments.
A Fierce Sense of Belonging: Fuel for Engagement, Motivation, and Learning
On Thursday, July 20 at 10:30am, EDT, in an in-person and livestreamed keynote session, Dr. Pamela Cantor will translate the neurobiology of safety and belonging and explain why it is an antidote to imposter syndrome many of us experience. Cantor will reveal mechanisms that open learning pathways, feeding engagement, motivation, curiosity, and exploration. Human connection is the primary energy source for the brain, a key to unlocking the potential in each and every learner.
Networking and Fostering Connection
Throughout the Summit, we hope that educators feel inspired by the content, strategies, and ideas that are shared, but we also hope that as Summit attendees, you can make connections to a new network of educators—whether it's with a fellow teacher or a museum educator attending or a presenter who has provided you with a new spark of an idea for the classroom.
Welcome Reception
If you're joining us in Washington, D.C., don't miss the opening evening reception on Tuesday, July 18, featuring a panel conversation with our own Smithsonian Secretary Lonnie G. Bunch III, 2023 D.C. Teacher of the Year Jermar Rountree, and founder of Real Men Teach, Curtis Valentine. Each have achieved tremendous success in their professions, with unique learning journeys. The conversation will address the ways they connected and felt invited to connect as a learner, what relationships supported their growth and development, the challenges they experienced as a learners and how they have overcome them. We will also hear more about how they work now to help cultivate a sense of belonging for youth. The composition of the panelists, all men of color, will also fill a void in the discourse about identifying, connecting, and meeting the needs of Black male youth. We know that on almost every metric, Black male youth, are left behind in our school systems (over representation of suspensions and expulsions, lower graduation, academic achievement, college matriculation and completion rates). To change, disrupt, and improve these trends requires us to take time to have conversation and dialogue about meeting the needs of Black youth.
To register for this free, three-day conference, explore the session agenda, and "save your seat" for the sessions above, please visit https://s.si.edu/EducationSummit2023. Livestreamed keynotes and online sessions will be recorded and archived as well.