Empowering Educators to Address Pressing Issues in Education
Thousands of educators gather this summer to learn from nationally recognized experts and Smithsonian educators exploring sustainability, STEAM, "Reckoning with Our Racial Past," arts education and more
---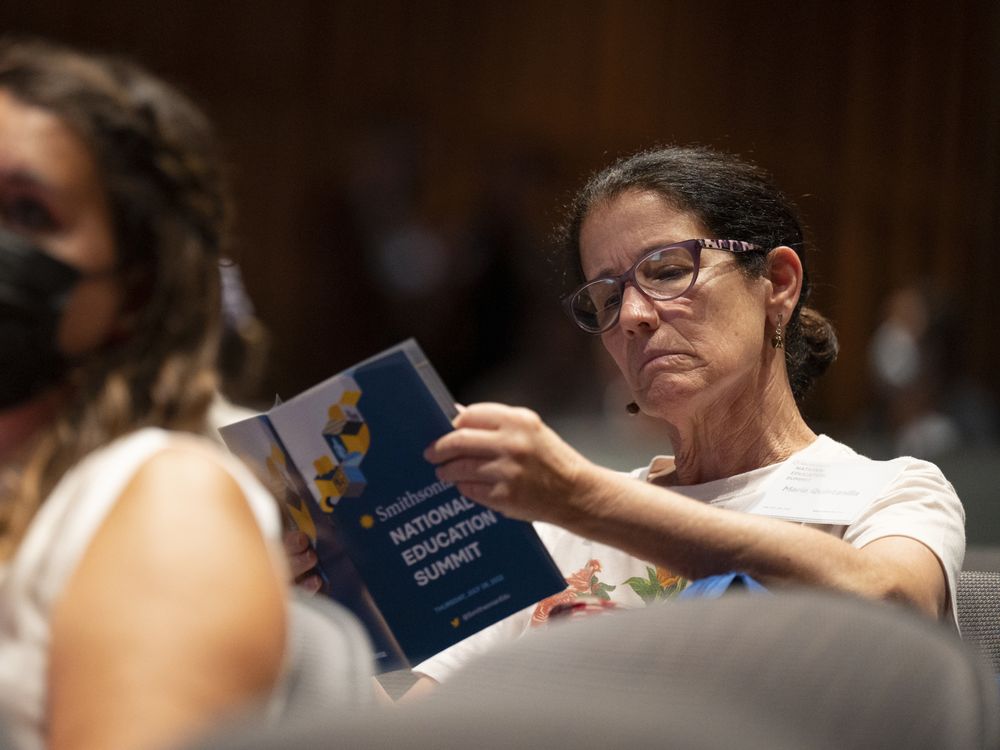 The Smithsonian has announced the return of its National Education Summit July 18–20. The summit's theme, "Together We Thrive: Fostering a Sense of Belonging," is more relevant than ever before with education being at a pivotal moment. The free three-day convening will include virtual and in-person programs, and it will feature a lineup of nationally recognized experts and Smithsonian educators who are at the forefront of pedagogy and practice. They will explore critical issues facing teachers and students today with a focus on sustainability, STEAM, the Smithsonian's "Our Shared Future: Reckoning with Our Racial Past" initiative, arts education and more.
The summit is designed to celebrate and honor educators while magnifying instructional strategies and resources that will help ensure every learner has the opportunity to thrive. This year's theme, "Together We Thrive: Fostering a Sense of Belonging," is based on ongoing interdisciplinary research on improving student outcomes. The research findings emphasize the importance of a sense of belonging as a critical factor for ensuring that students thrive.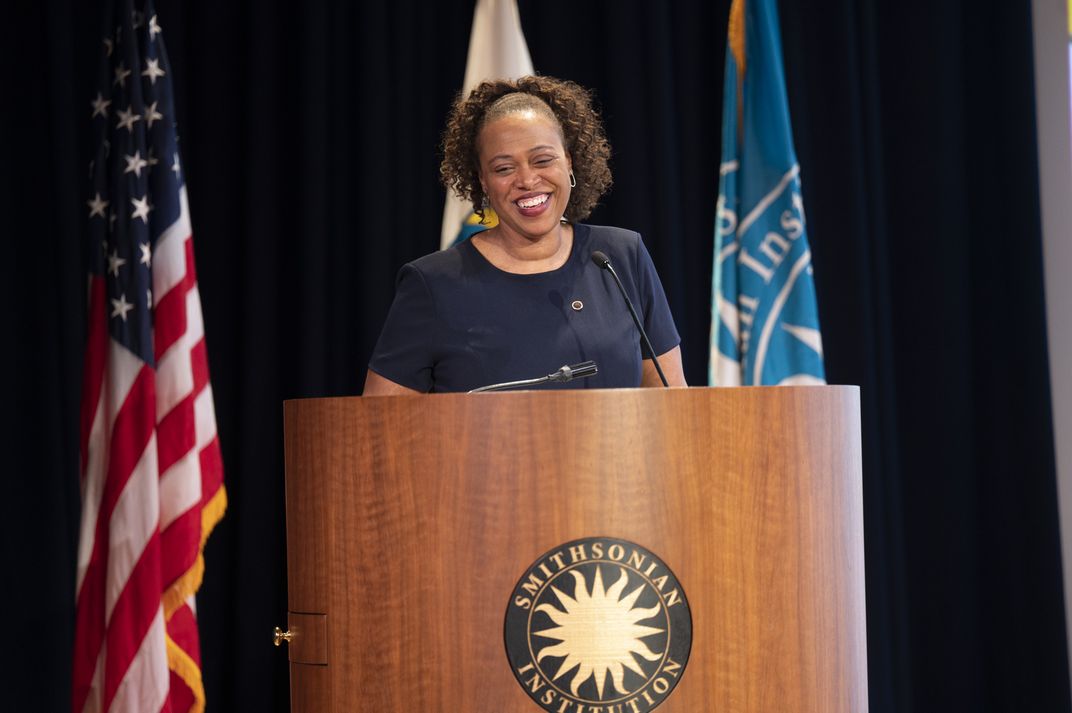 "Now more than ever, students are looking for connections with people and content that reflect their interests and spark curiosity," said Monique M. Chism, the Smithsonian's Under Secretary for Education. "We have assembled a powerful lineup of keynote and practitioner voices to help educators build tools they can bring back to their classroom to support students' learning and sense of belonging that will help them thrive and grow."
The summit has become one of the Smithsonian's hallmark annual events noted for its highly relevant programming examining the latest trends, policies and resources impacting educators today. The four tracks have been carefully selected by the Smithsonian and focus on pressing issues and topics that shape people's shared future in education: Life on a Sustainable Planet, STEAM Education, Reckoning with Our Racial Past and An Integrated Arts Education. Each track will consist of a series of workshops led by museum experts and teacher practitioners and in-person skill-building workshops and deep-dive discussions created to suit local and global audiences.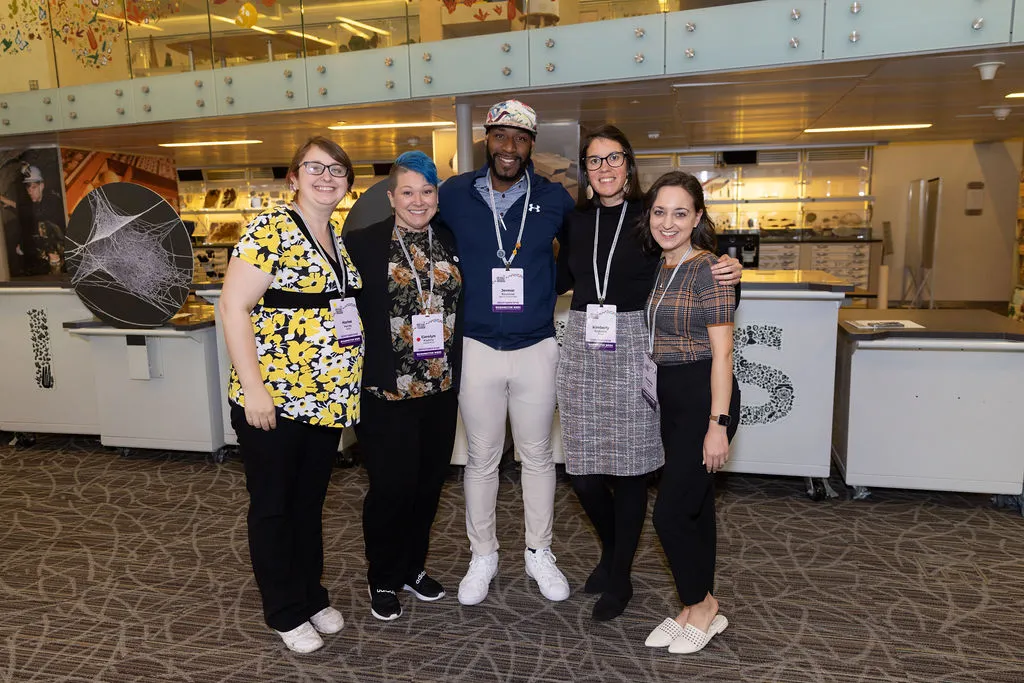 Participants will hear from an inspiring lineup of keynote and practitioner voices, including:
Newly named 2023 National Teacher of the Year Rebecka Peterson—Peterson is a math teacher at Union High School in Tulsa, Oklahoma. Peterson says the key to academic success is a sense of trust and belonging fostered in the classroom, and says she discusses her Swedish-Iranian immigrant background with her students and encourages them to meet with her to share their own stories and struggles. She believes teachers have the ability to turn a bad day into a good one.
Maulik Pancholy—Pancholy is an award-winning actor, author and anti-bullying activist whose career has spanned hit television shows, animated series, the Broadway stage and films. He is also the author of two celebrated middle-grade novels, The Best at It and Nikhil Out Loud.
Ché Bolden— A Marine Corps veteran with extensive political and international affairs expertise, Ché Bolden has become a thought leader on global advancement of leadership and the Business of Space.  As the President and CEO of The Charles F. Bolden Group, he works on cultivating leadership across the four focus areas of space and aerospace exploration; multi-sum security: science, technology, engineering, and math plus the arts and design (STEM+AD) education; and health and human performance.
Pamela Cantor—Cantor is a physician, author and thought leader on human potential, the science of learning and development and educational equity. In 2002, she founded Turnaround for Children, an organization that translates scientific insights into tools and services that help educators establish conditions for all students to thrive.
Moriah Balangit—Balangit covers national education issues for The Washington Post. She started in the newsroom as a graduate student fellow from American University in 2014, earning a master's degree in journalism while covering Virginia schools. She is a member of the Asian American Journalists Association and will serve as a moderator for the "Towards a More Equitable Future" panel.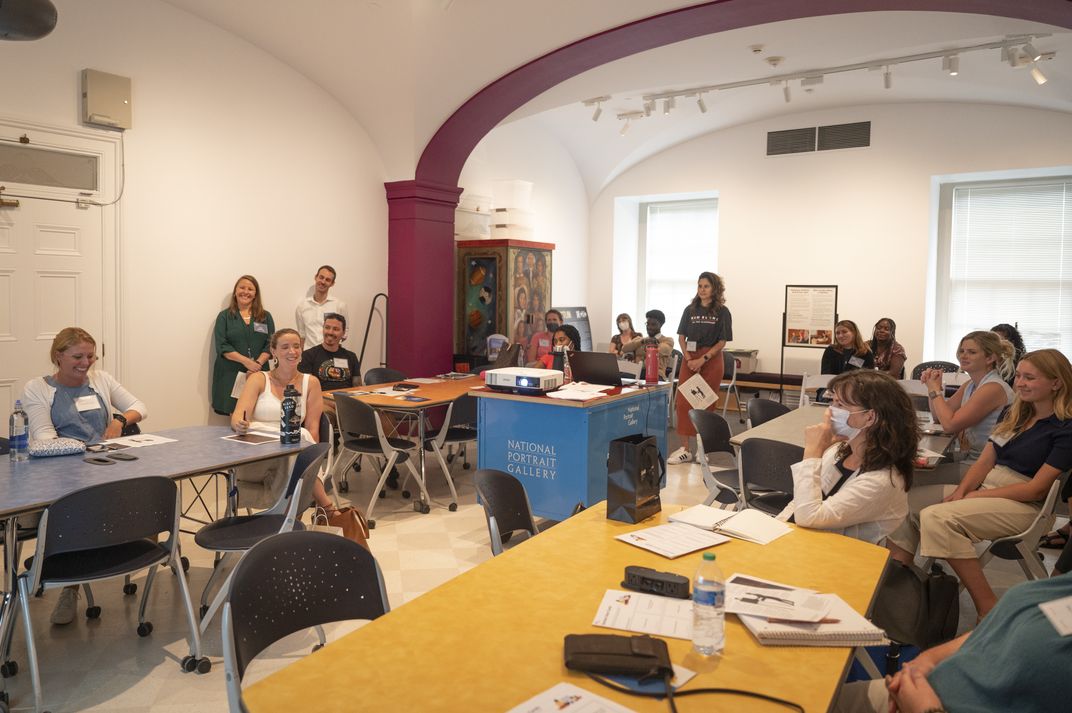 Following Cantor's keynote speech, Chism will host a discussion with a panel of students who will share their personal learning journeys, discuss programs at the Smithsonian in which they have participated and provide insights into the types of intentionally designed learning environments that can foster empowering, culturally affirming, transformative and personalized experiences.
Registration for the Smithsonian National Education Summit is now open. The event is free and occurs virtually, with an opportunity to join in person. The summit will take place virtually and in-person at two iconic Smithsonian locations—the Hirshhorn Museum and Sculpture Garden, a leading voice in contemporary art and culture, and the Arts and Industries Building, the country's first National Museum that has served as a creative exchange between ideas and objects from the past and future for over a century.