Creating Dialogue on Bias Through 'The Bias Inside Us' Educator Toolkit
A new toolkit, designed for educators, brings together the psychology, science and history behind the concept of implicit bias. The toolkit provides posters, starter questions, links to activities and articles expanding on the research of bias
---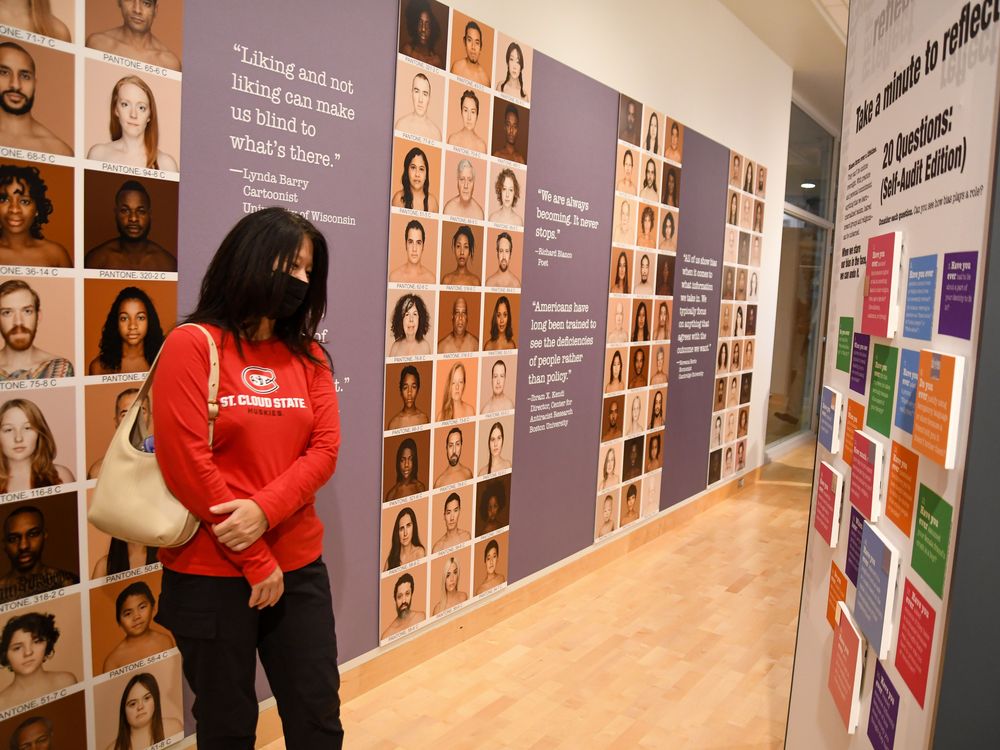 Tackling a topic like implicit bias can be a daunting task. It's important not only to understand the scientific realities of bias but reflect on our personal interactions with bias that exist in our day-to day-lives. Take a moment to consider these questions. Your answers might surprise you!
Do you ever feel the need to change the volume or speed of your speech based upon someone's accent?
Does someone's body shape and size change the assumptions you make about their health or behavior?
When you imagine people you think are beautiful, what do they look like? What types of clothes do they wear? What hair styles do they have? What do you think their economic status is?
Has there ever been a time you felt that the way you look has influenced how someone sees you? How much you know? How smart you are?
Questions like these are at the center of the Smithsonian's community engagement project The Bias Inside Us. Launched by the Smithsonian Institution Traveling Exhibition Service (SITES) in 2021, The Bias Inside Us encourages people to self-reflect while learning about the science and history of bias. It also explores what actions people can take to change their own biases, as well as those in their communities. The project includes a nationally traveling exhibition, an online exhibition, and now an educator's toolkit.
The Bias Inside Us Educator Toolkit is a new resource to assist in unpacking and demystifying the concept of bias. It includes a set of ten posters that help guide students through discussions about the meaning and real-world impact of implicit bias. Developed with advisor Dr. Tessa Charlesworth, a psychologist and postdoctoral fellow at Harvard University, the toolkit is based in scientific research on bias. It offers an educator's guide that provides additional context around bias, starter questions, links to activities, and articles expanding on the research of bias.
The foundational starting point for tackling the concept of bias is to understand first that bias is an innate human trait. We all have it. Individually, we are influenced by our experiences and the people around us. These influences feed the process of bias. Once we slow down to consider why we make certain decisions, we may realize we are making judgments or decisions that are unfair or hurtful to others. Through awareness and self-reflection, we can change the negative influence and impact of bias.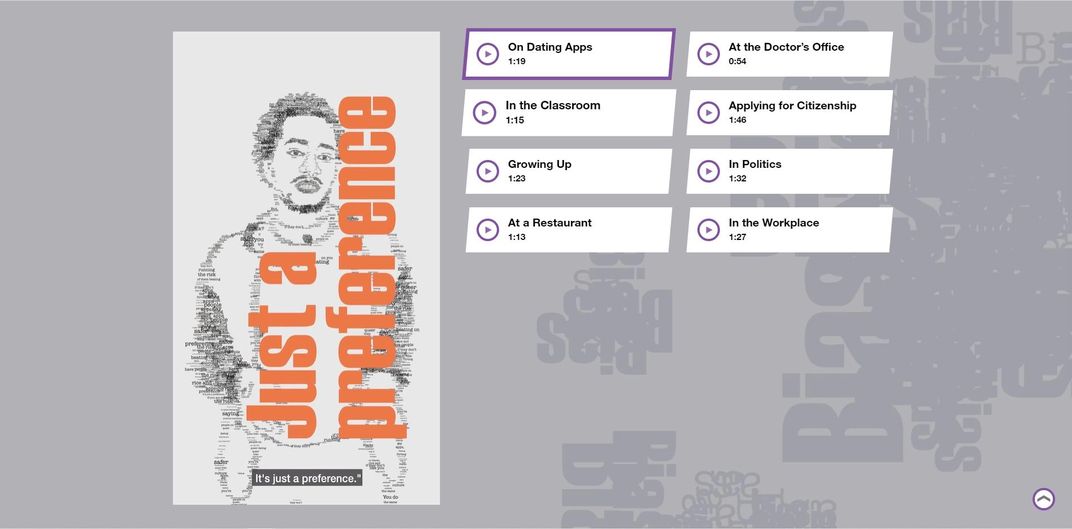 The toolkit is intended to be used in conjunction with the online Bias Inside Us exhibition or a visit to the national traveling exhibition. Both experiences explore the foundational blocks of bias, the psychology of how it forms and how it influences behaviors both consciously and unconsciously. Interactive elements provide examples of how implicit and explicit bias appear in our daily lives, including how bias influences systems and policies that have consequences for many people and communities. Visitors are invited to think about how bias is reflected in product design, advertising, architecture, and technology. Among the videos in the exhibition is a series that features eight voices from diverse perspectives sharing personal experience with bias.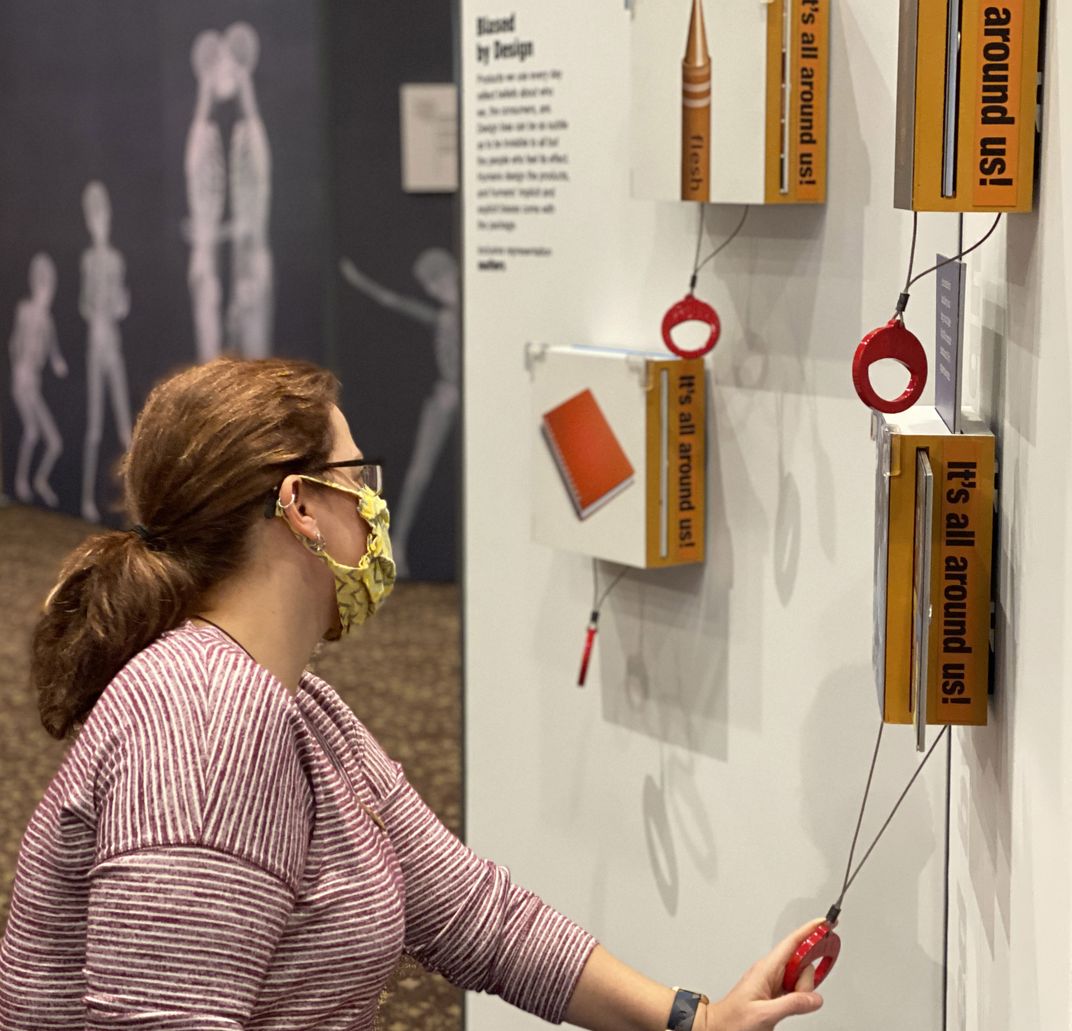 To request a copy of The Bias Inside Us Educator Toolkit, visit sites.si.edu. The Bias Inside Us will visit 40 cities through 2026. The latest tour itinerary is available at biasinsideus.si.edu. In addition, you will also find the online exhibition, access to resources available on the Smithsonian Learning Lab, and a series of webinars by psychotherapist and The Bias Inside Us advisor, Dr. Corey Yeager, about unconscious bias and how it presents itself in educational settings.