Bringing Smithsonian Collections You Can See, Hear and Touch to Learners Near You
The Smithsonian Libraries and Archives Traveling Trunks Program sends thematic multimedia resources to libraries, schools, museums and community centers to boost student engagement and offer long-lasting connections to teaching content.
---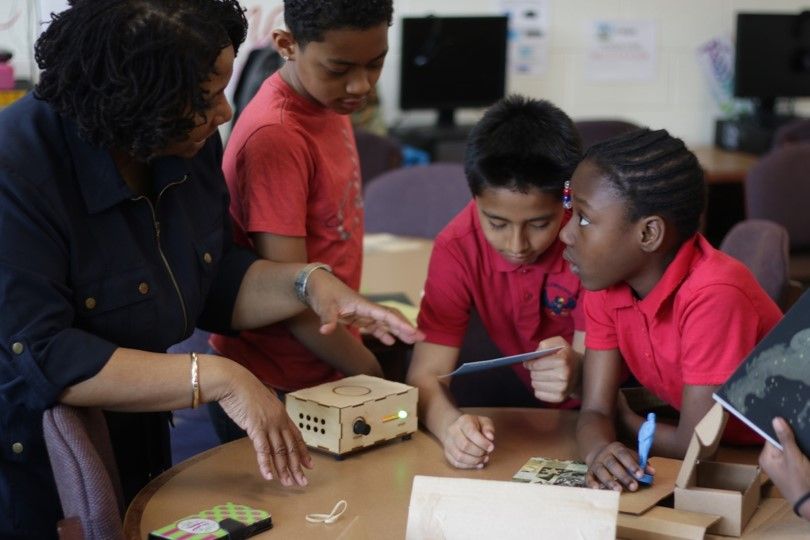 At Smithsonian Libraries and Archives, we have gloriously endless access to books, photos, objects, and ideas from our past. As the education team, our job is to dust off all the great stories these items tell and get them into classrooms and learning environments around the country. Enter the
Traveling Trunks
! Traveling Trunks is a resource-lending program that delivers multimedia library kits packed full of content from across the Smithsonian Institution right to a school or library's front door. Through touch, tech, sound, and sight, Traveling Trunks creates a screen-free, sensorial-rich environment. The lending program is a month-long, free resource for learners and their educators wherever they are -  libraries, schools, museums, community centers, and beyond.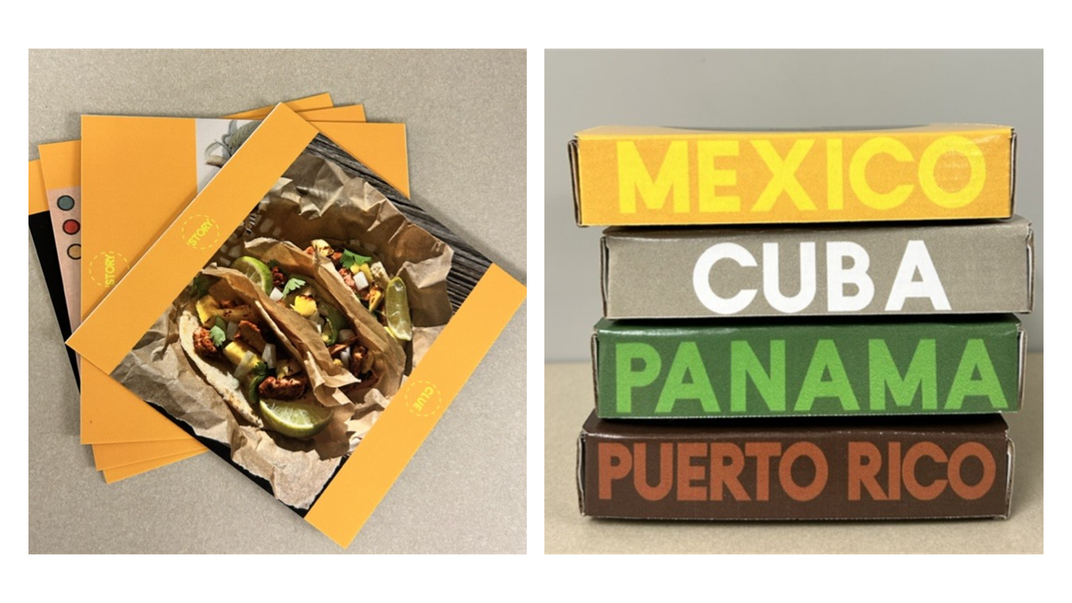 Originally developed and launched in March of 2020, our trunk on Central America has been revamped over the past few months. This time around, learners solve clues that take them from 3D objects to exciting Smithsonian Libraries and Archives images to Folkways music recordings, all while learning about family histories from the point of view of middle school aged kids. The trunk, titled Nice Tú Meet You, focuses on Latinx cultures from Central America and the Caribbean through the music and storytelling. Four fictional teen narrators take learners along on their discovery of their families' histories, allowing participants to ask questions about their own heritage. Students will also use technology to discover real-world stories about the connection between bananas and the Panama Canal, the history of corn in Mesoamerica, the blending of religions in the Caribbean, and the significance of Bomba music in Puerto Rico. 
The magic "talking box" is the centerpiece of the Nice Tú Meet You Traveling Trunk. This product comes from a British company called Museum In a Box. It is equipped with an RFID reader that communicates with NFC stickers embedded on the objects and cards. Place any item in the trunk on the box and the room is filled with stories and songs of history. In the future, we plan to work with the Smithsonian Digitization Program Office to create 3D printed versions of objects from the Smithsonian's collection, tightening the connection between classrooms and museum education. 
As former classroom educators, we recognized the importance of ease when it comes to the use of an outside educational resource. It was a top priority to create a resource that seamlessly fit into classrooms and provided the necessary tools for instruction. Early on, we identified points from the National Curriculum Standards for Social Studies to focus on. The trunk comes with a how-to guide that offers multiple ideas for implementing the many included activities. As such, educators are empowered with the ability to use the trunk in a way that best suits them – whole group, small group, one section at a time – without losing any of the trunk's intended objectives. Each trunk also comes with 'educator fact sheets' to quickly bring educators up to speed on the specifics of the trunk's content. We also work with an evaluator and educator focus groups to help us create a program fit for a middle school classroom and will be tweaking along the way to accommodate feedback from learners and educators across the country.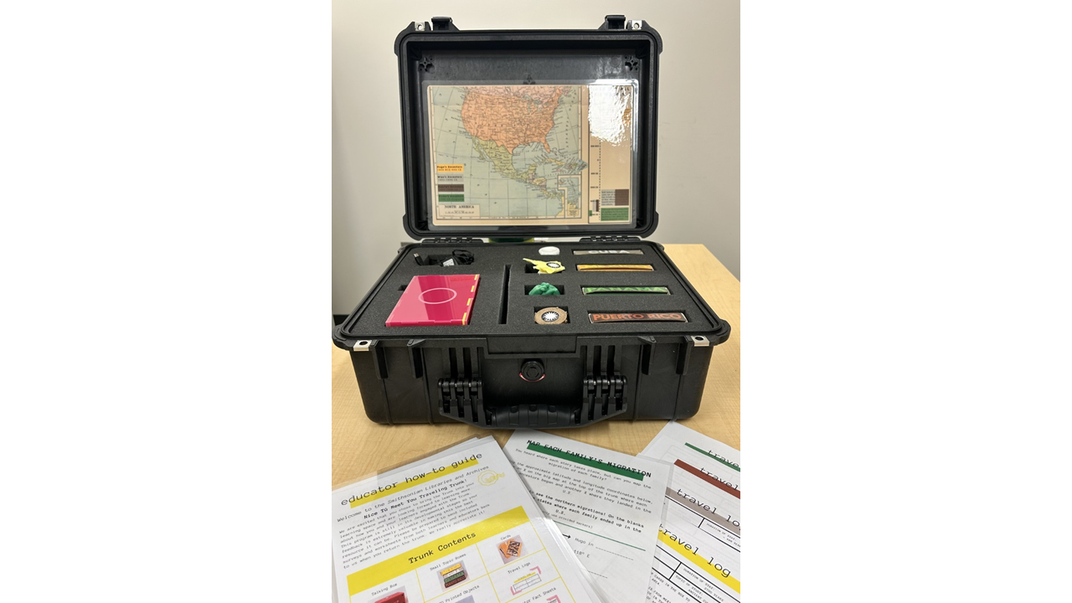 In January of 2023, we began shipping out the Nice Tú Meet You Traveling Trunk and over the next 6 months we will be rolling out three other types of trunks. In spring 2023,
Women in America: Extra and Ordinary
will launch, inviting learners to consider the 'extra' and 'ordinary' women of history. It focuses on twenty-four women from 1785 - 2013 who are often left out, overlooked, or dismissed in their contributions to history. This trunk introduces learners to the importance of studying 'average' individuals and the power of their stories.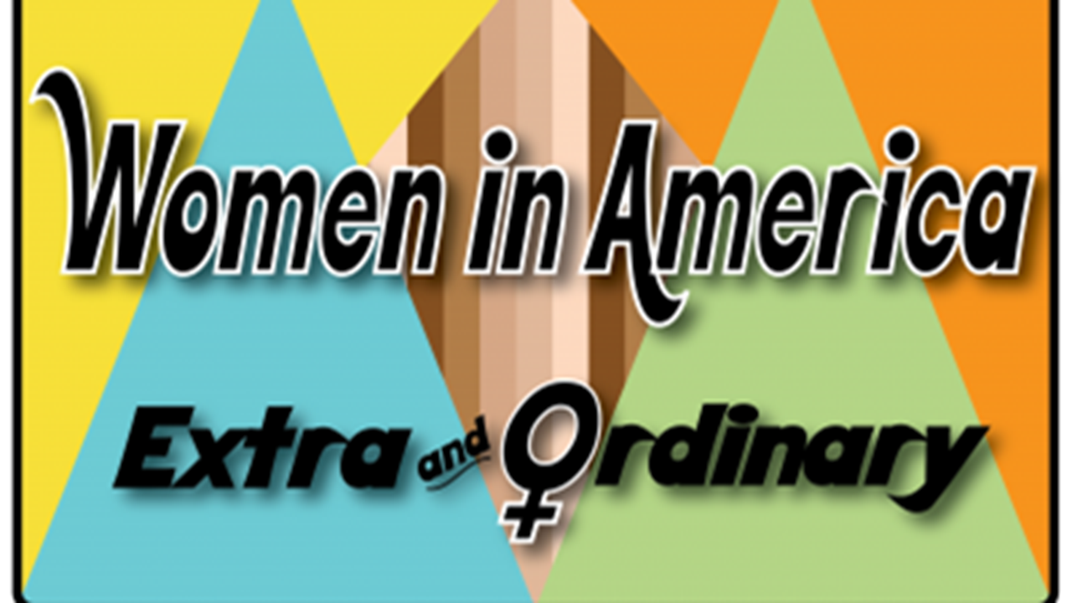 Following this will be a trunk dedicated to solving a mystery, highlighting the importance of Information Literacy and finally, an art-based exploration trunk in partnership with the Hirshhorn Museum and Sculpture Garden.  
To borrow Nice Tú Meet You, head over to our lending system and put in a request. If you need some assistance with the process, check out our how-to tips. If you have any questions or just want to get alerted to when the next Trunk comes out, drops us a line at [email protected]. Happy Traveling!