Sharing Hopeful Visions for a Sustainable Future With Learners of All Ages
As a key component of the upcoming Smithsonian Arts and Industries Building's FUTURES exhibition, learners of all ages are invited to explore the question, "Where are we going and how do we want to get there?"
---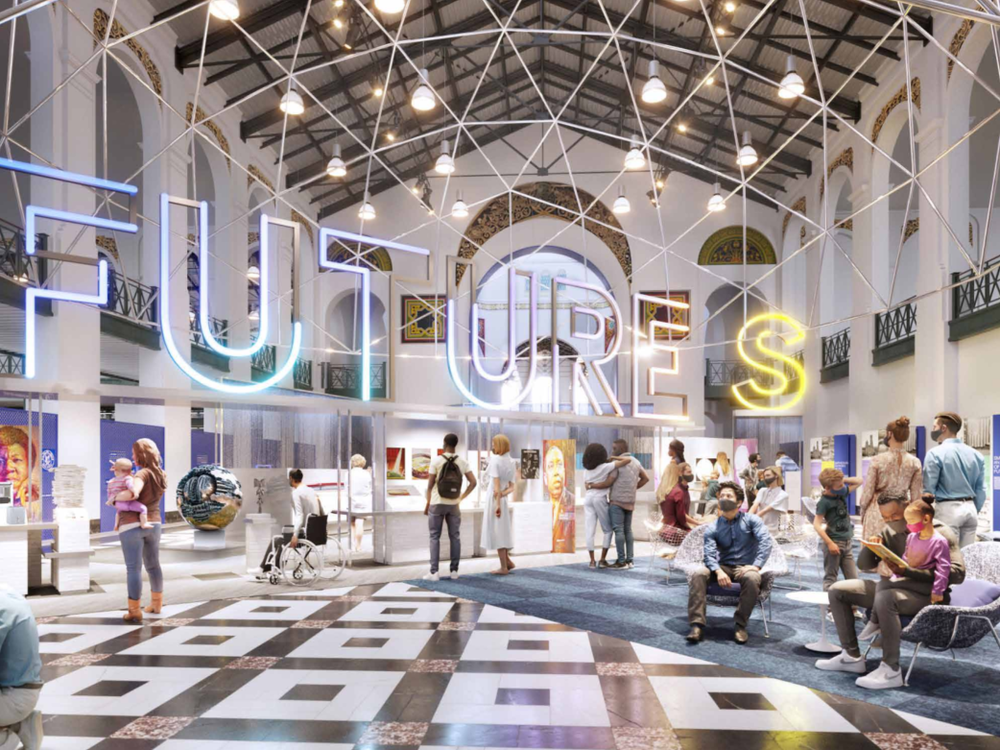 The Smithsonian Arts + Industries Building (AIB) has long served as a hub for big ideas and innovation at the Smithsonian. Built in 1881 and modeled after World's Fair Pavilions, it marked an important moment in shaping the Smithsonian - it had a civic space to share big ideas. It has hosted Edison's lightbulb, the Spirit of St. Louis, and a moon rock on view to the public a few months after the first moon landing in 1969. 
Continuing this thread, AIB reopens this November with FUTURES, the first building-wide exploration of the future on the National Mall. This multidisciplinary exhibition asks, "Where are we going and how do we want to get there?" The future is not a fact, it's a decision. This exhibition encourages us to embrace our role, both individually and collectively, in shaping what's to come. FUTURES is not a prediction, but it shares many possible futures through a lens of hope and optimism, and it's up to us to make it. 
Many people feel that they have little power to shape the future and it sometimes feels bleak. But educators and caregivers know deeply about shaping the future. Like a daily agenda or to-do list can help you achieve goals, being able to imagine future scenarios, in as much detail as possible, is closely tied to our sense of agency in achieving that future.
The FUTURES team thinks about this quotation a lot, and how the visions we share could spark the pathway to the future. 
Young people, as a generation, display great concern for our climate and environment. Creating a more sustainable world is one of our greatest collective challenges. FUTURES includes many hopeful visions for a more sustainable future. And in an exhibition about the future, there's a lot of ground to cover, so the volume of sustainability solutions speaks to the importance of this collective challenge. The FUTURES team partnered with the Smithsonian Science Education Center (SSEC) to share these visions for a more sustainable future with young audiences, particularly around middle school years.
The first of these resources is the Citizen Science and Park Planner space for families and young visitors in the "FUTURES That Unite" hall of the exhibition. Here, visitors can learn about citizen science, in which everyday people contribute to  big research projects by collecting or analyzing data. The exhibition highlights three Smithsonian Citizen Science projects, Neighborhood Nestwatch, Fossil Atmospheres, and eMammal an encourages youth to connect and collaborate with Smithsonian scientists. The space also highlights four science careers: conservation ecologist, horticulturist, urban planner, and transportation engineer to encourage youth to consider sustainability-focused careers. 
Park Planner is a hands-on sustainable civic planning activity. Participants take on the role of urban planner to create equitable community spaces that balance human and ecological needs. The youth place the 3D printed objects while maintaining three animal habitats. They receive points for each human 3D printed object placed in the park and for each remaining animal habitat with the goal of keeping these two scores equal. Park Planner encourages visitors to think about the decisions made when developing land and gives players agency in making decisions.
The second resource the FUTURES team and SSEC developed is the Field Guide to Sustainable Futures. Designed with youth ages 10-14 in mind, the Field Guide navigates the four halls of FUTURES, with a focus on how we might solve one of our greatest challenges—living more sustainably. It highlights a handful of objects that provide possible solutions. It guides youth to look closely and think critically. The zine-inspired design encourages sketching, jotting, ideating, and dreaming. When visiting, pick up your free print copy at the AIB Welcome Desk, or download your own copy from the pdf above.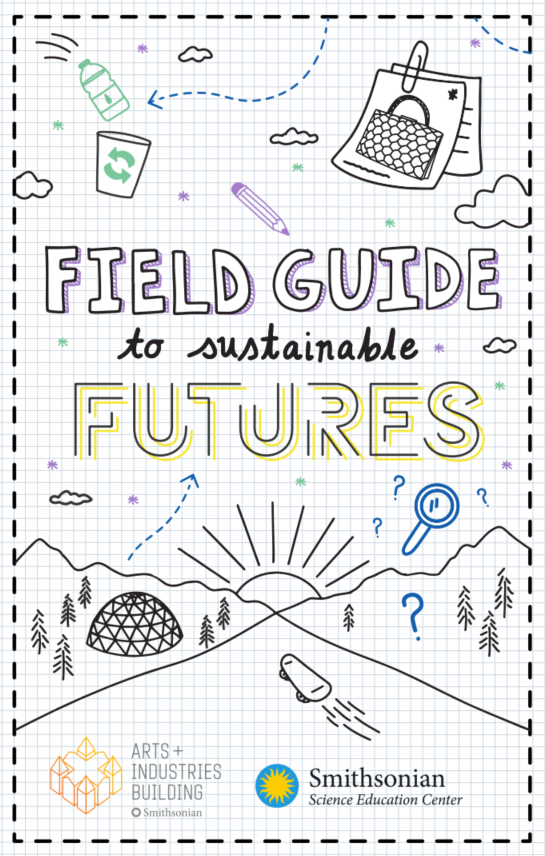 We have also created the Teacher Toolkit for Sustainable FUTURES. The toolkit is a standards-aligned, object-centered, sustainability-focused compilation of lessons and activities for middle school classrooms. It is designed to help students explore the content and themes of FUTURES more deeply through science. It can enhance the experience of an in-person visit or bring the ideas of FUTURES to a classroom that is unable to visit in-person. The toolkit consists of eight lessons that correspond to the same sustainability-focused objects in the Field Guide. Each lesson includes sections for examining, investigating, and sharing. The Examine section asks students to consider how the featured object connects to sustainable solutions. In the Investigate sections, students perform an NGSS-aligned hands-on activity relating to the sustainability question. Finally, the students complete each lesson with the Share section where they speculate about the future and share their ideas and dreams.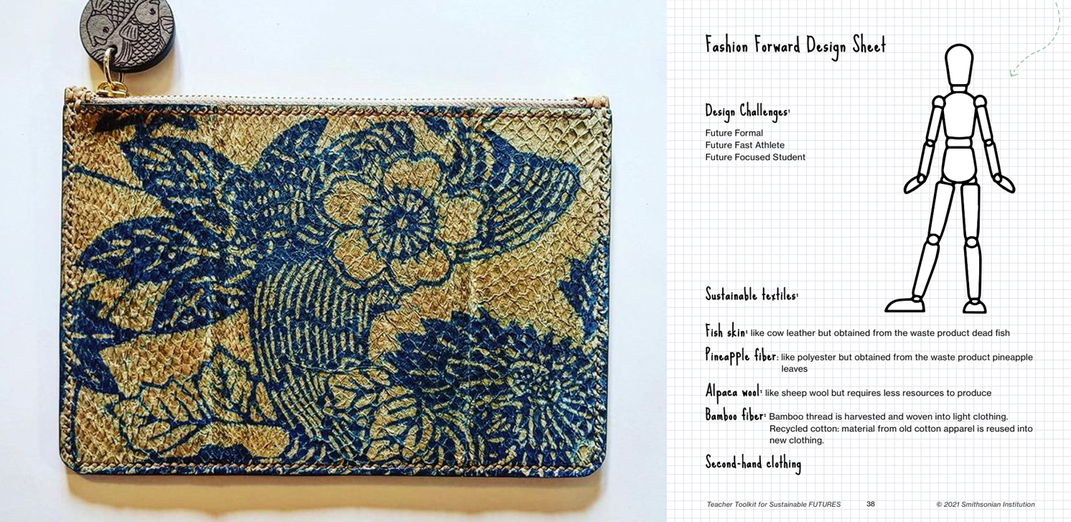 We hope these resources support youth in developing their personal and collective power to shape a more hopeful, sustainable world. The above resources and more can be found here. See you at FUTURES!