Learning through Listening
The pandemic has provided the rare opportunity for many of us to slow down and listen to the world around us. At the Smithsonian, listening is an essential part of our work. Listening to individuals, communities, and organizations helps us better understand and serve the public as well as document and preserve our nation's history.
---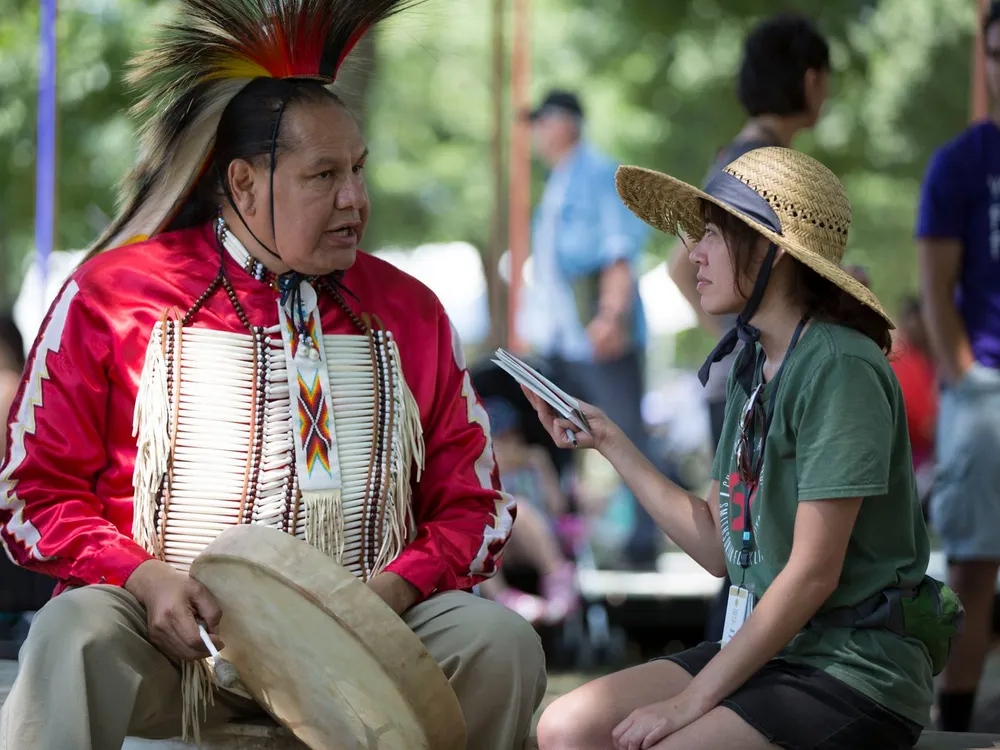 The COVID-19 pandemic has brought significant change to much of our collective daily lives. Increased rates of telework, virtual or hybrid learning for students, and drastic reductions in social interactions with family and loved ones outside the immediate home are just a few of the many examples. Despite the feeling that so much has been upended, the pandemic has also provided the rare opportunity for many of us to slow down and listen to the world around us. At the Smithsonian, listening is an essential part of our work. Listening to individuals, communities, and organizations helps better understand and serve the public as well as document and preserve our nation's history.
Though museums and cultural heritage sites may predominantly be associated with education that centers on specific objects or events, it is becoming more commonplace to also incorporate Social & Emotional Learning (SEL). Among many things, SEL is the process by which people gain the skills that allow them to process emotions, develop empathy, handle conflict constructively, and establish healthy relationships. These same skills ensure that we live in a world that celebrates diversity, encourages honest discourse, and embraces civic engagement.
Shortly after the COVID-19 pandemic began, the education staff at the National Postal Museum resolved to offer a virtual program that helped our youngest visitors process the ever-changing world around them. In response, children's book author and illustrator Cori Doerrfeld filmed a reading of her award-winning story The Rabbit Listened, which subtly teaches children how to help a loved one through difficult times with the simple act of listening. Listening to their pain or grief; listening to their worries or stresses; listening to their hopes or fears. And as a result, learning how to be a more empathetic person. A more gracious person. A more compassionate person.
This same approach of using listening to create understanding and shared humanity can be applied to larger communities as well. For more than fifty years, the Smithsonian Center for Folklife and Cultural Heritage has been dedicated to documenting and sharing the stories, experiences, and traditions of communities across the United States and the world in an effort to foster greater understanding of diverse peoples and ways of life, build cultural bridges, and reinforce our shared humanity.
One of the primary ways we do this is by working collaboratively with community members to conduct oral history interviews. We consider the individuals we interview to be our teachers, our cultural guides and mentors. We value their firsthand knowledge and lived experience, their perspectives and ideas. By listening to and recording their stories, we learn about treasured community traditions -- about foodways, music, crafts, celebrations, customs, and occupational skills. We learn about different ways of knowing and doing, about people's ideas of what is beautiful and meaningful, about what they value and hold dear. We also learn about the myriad challenges and struggles that individuals and communities face as they strive to sustain their cultural heritage and identity.
We bring these diverse voices and experiences to the fore through public programs like the Smithsonian Folklife Festival and local oral history projects like "Don't Mute DC: Go-Go Music and Cultural Heritage;" through online offerings such as our digital Story Circle conversations, Smithsonian Folkways Recordings lesson plans, articles in Folklife Magazine, and the vast holdings of recorded interviews and traditional artistic expressions in the Ralph Rinzler Folklife Archives and Collections, which are widely accessible to the public so that people everywhere can listen and learn.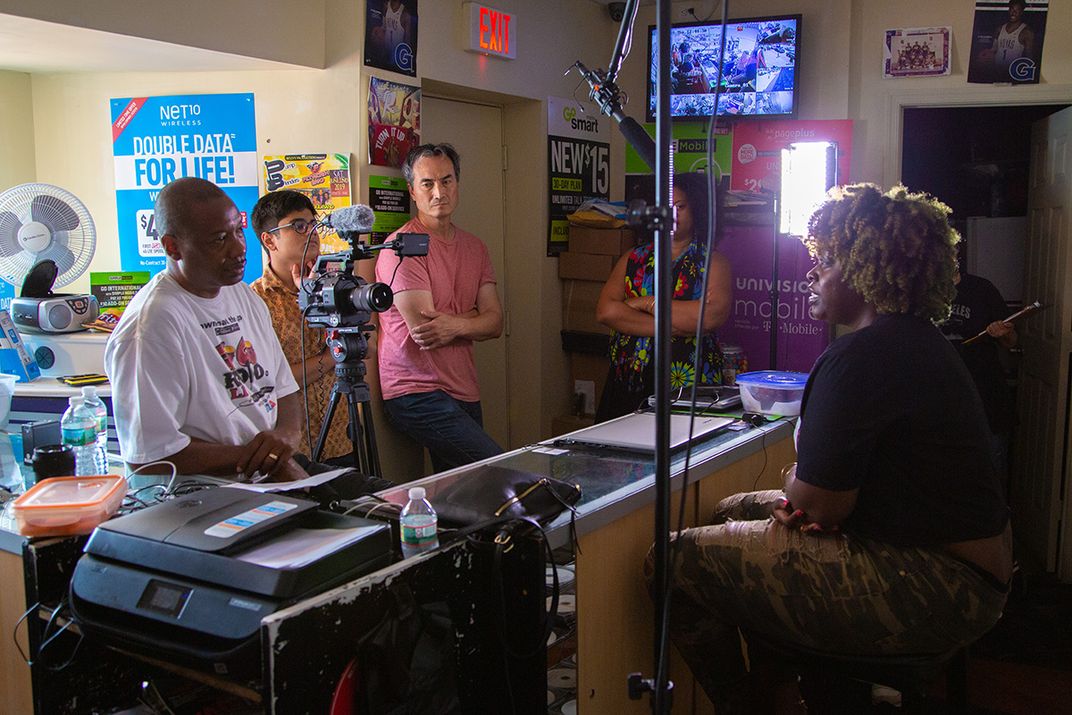 Through the Smithsonian Folklife and Oral History Guide we hope to inspire individuals to turn to the members of their own families and local communities as a rich source of stories, memories, and traditions. By interviewing grandparents, great aunts and uncles, siblings, parents, or the neighbor next door, the past comes to life in the present, filled with vivid images of people, places, and events. And it is not only the past that we discover; we learn about the living traditions, old and new, that are a vital part of daily life and experience. Listening to these stories anchors us in a larger whole, connecting us to the past, grounding us in the present, giving us a sense of identity and roots, belonging and purpose, providing us with a compass for moving forward into the future.
Organizations, too, have histories worth learning about and from. What does it mean to learn an organization's history by listening? Like all other institutions, the Smithsonian – at its core – is just a place made of people. We can listen to the voices of individuals who curate exhibits, keep our buildings clean and safe, ensure our IT systems work, educate our visitors, conduct research around the world, preserve our archives, and help keep us safe, healthy, and informed during the COVID pandemic. To capture their voices, memories and experiences, we employ oral history.
The Smithsonian Oral History Program began in 1973 and seeks to tell the vast and varied history of the Smithsonian by interviewing Smithsonian employees, volunteers, and community members. The collection has grown from interviews with primarily white male leaders at the Institution to one that includes voices from across the organization. Listening to these oral histories not only provides a more human perspective on the history of the Institution, but they also provide a challenge for the path forward; a challenge to continue to collect diverse perspectives on our history. When we listen to the history of the Smithsonian, we learn how to better serve the public and our staff, as well as meet the needs of a changing world.
Although the Smithsonian has been incorporating learning through listening in our programing and collections for some time, there's no reason you can't explore this technique yourself. Oral history is inherently democratic, which means you can do it with the tools you have on hand. For tips on where to start, check out the video below.
At the Smithsonian, we use listening as a tool to fulfill our mission of the increase and diffusion of knowledge. When you start to listen to the individuals, communities, and organizations around you, what will you learn?