Aiming for the Stars
This freely available technology tool provides a unique learning experience for budding astronomers and artists alike.
---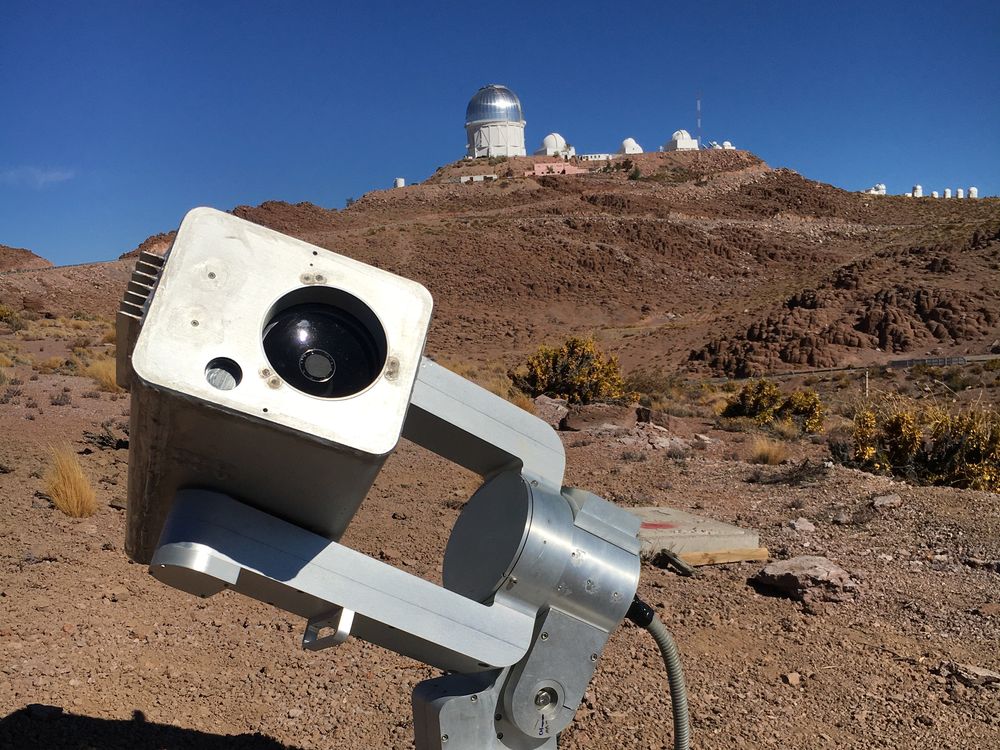 This freely available technology tool provides a unique learning experience for budding astronomers and artists alike.
What does it take to create a colorful image of the Lagoon Nebula? How do telescopes capture the incredible details in objects millions or even billions of light years away? What can we learn from a beautiful image of a spiral galaxy? These are just a few of the many questions we encourage learners to explore as we invite them on a journey to become an astronomical imager, or astrophotographer.
The night sky belongs to everyone, and for many people it inspires a deep sense of wonder. In the Science Education Department at the Smithsonian Astrophysical Observatory (SAO), we aim to harness that wonder and shape it into a lifelong interest in science using our MicroObservatory Robotic Telescope Network. Learners of all ages can access these telescopes in the same way that SAO astronomers access NASA space observatories or many ground-based facilities—remotely using computer and digital communications technologies. Using our learner-friendly interfaces that have been designed for novice observers, anyone with an email address can request their very own images of the Solar System, stars, galaxies and more. Each user selects what target to observe, and chooses telescope camera settings for field of view, exposure time, and even wavelength of light through choice of color filters. Each request is placed in the network's automated queue, and that night the telescopes hop into action to capture the image! The next day our users receive their telescope images in their email inbox.
Just as is true for the professionals, getting the raw telescope image data back is just the beginning of exploring the stories astronomical images tell. MicroObservatory users learn how to enhance, colorize, and bring out the hidden details in their own digital images using the same image processing software and data visualization skills that are practiced by SAO scientists looking at Hubble or Chandra X-ray Observatory data.
While anyone can explore this process on their own using our free online Observing With NASA portal, each year thousands of learners begin their journey to become astrophotographers through classroom, after-school, and museum programs that we and our fellow MicroObservatory team members here at SAO support through a variety of partnerships and collaborations.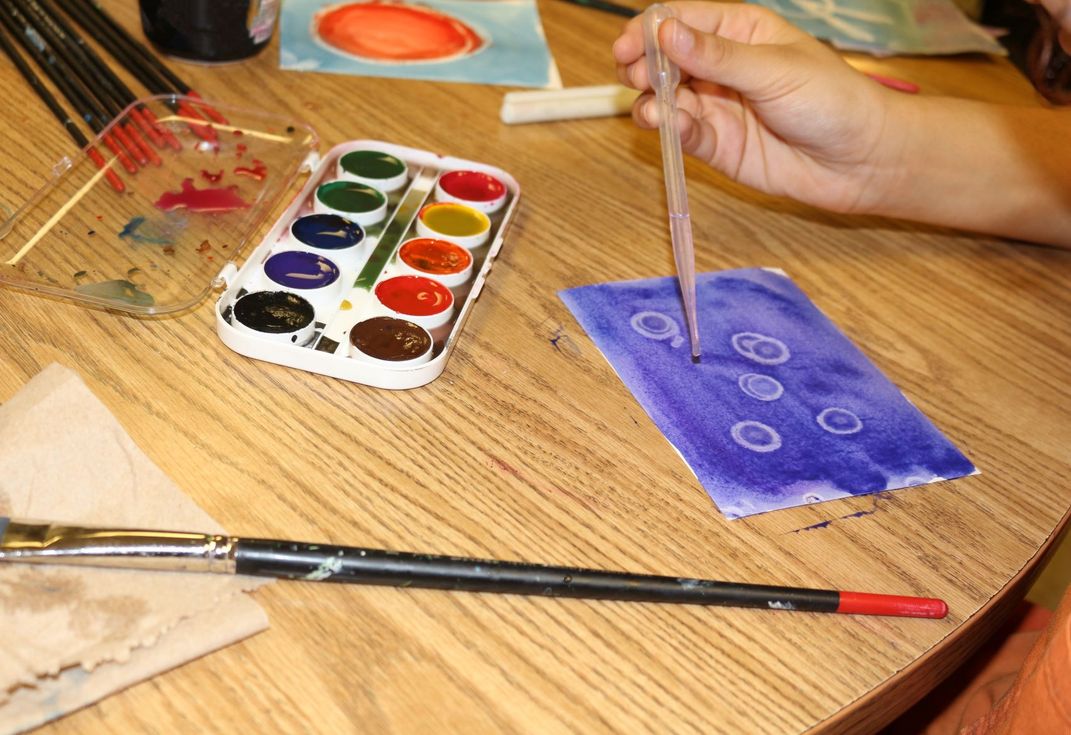 At the Springfield Museum of Art in Springfield, Ohio (a Smithsonian Affiliate museum), learners across the community are connecting art with science. Educators at the museum have partnered with classroom teachers, community centers, and even juvenile detention centers, to encourage young people to explore astrophotography and other forms of science visualization, informed by the visual arts expertise of the museum. In their adapted iteration of the Youth Capture the Colorful Cosmos curriculum, students take and process their own images of the night sky using MicroObservatory, then reimagine their astrophotography using various art techniques that they learn throughout the program.
In Pierre, the South Dakota Discovery Center partners with local rural and tribal school districts to engage middle school students in astrophotography through the Youth Astronomy Network (YouthAstroNet). In YouthAstroNet, students have their own unique access to the MicroObservatory telescopes as a part of a password-protected online community. In this online space, not only can they request and process their own images, and share them with each other, but these students in rural South Dakota can meet virtually and ask questions of scientists from the Center for Astrophysics, a partnership between SAO and Harvard.
In Boston, participants of the Timothy Smith Network (TSN) of community technology centers explore the universe in afterschool programs and summer camps. Students in these programs explore astronomy projects of their own interest while gaining critical 21st Century technology skills, a key goal of the TSN. Every student in a TSN MicroObservatory program can showcase their work and their new expertise via capstone projects, which vary from special events to exhibits to virtual showcases. In some iterations of their programs, students have even gone as far as creating 3d prints of their images using the resources of the FabLab, a TSN maker space.
Since early March, as the global pandemic shut down schools worldwide, the value of the user-friendly MicroObservatory system has been demonstrated in a striking way. Educators and learners seeking online learning opportunities have found our telescopes en masse. MicroObservatory experienced more than 100% growth in usership over the prior year, providing images to 70,000 users in the months from March to September.
You, too, can explore the wonders of the night sky. Simply visit the MicroObservatory's homepage. From there, you can explore all our access portals from DIY Planet Search, where you can join the search for other worlds, to the Observing with NASA portal, where you can request your OWN images of the night sky. For those looking to dive deeper, explore these video tutorials to learn how to process and analyze images. Smithsonian Learning Lab collections are also available to help you learn more about the objects you might be imaging with the MicroObservatory telescopes.