Using Museum Resources to Help Preserve Childhood in a Pandemic
Museum artifacts and artworks inspire early childhood educators to create hands-on experiences for learners and their families at home.
---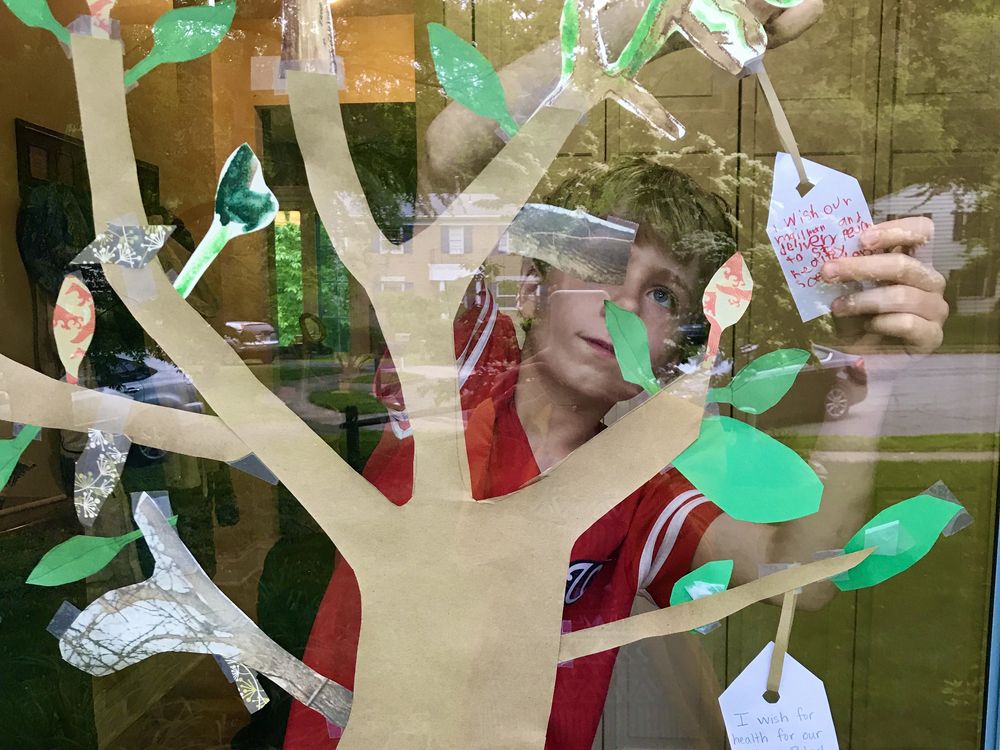 Museum artifacts and artworks inspire early childhood educators to create hands-on experiences for learners and their families at home.
A preschooler and grandmother race a model biplane made from paper and cardboard tubes while calling "Fly Bessie!" At a kitchen table in another home, a five-year-old boy and his mother paint repetitive and seemingly infinite dots. Smithsonian museum objects are at the center of these play activities, providing inspiration and an uplifting example of the human spirit.
As Smithsonian museum educators, we've been exploring ways to bring museum learning and best practices into children's homes during the pandemic. In this article, we will share how our museums' programs for young children adapted, provide resources caregivers and educators can use, and give tips for riffing on these ideas.
During "normal" times, many Smithsonian museums invite families into museum galleries to explore and build understanding– often of challenging and complex topics– through play. As the pandemic unfolded, we realized these experiences might be put on hold as our buildings would be closing. Given young children's need for socialization and play, solely screen-time versions of museum programs troubled us. Young children, already prone to strong feelings and energies, would need outlets for their emotions. We also worried about adult caregivers. We knew from personal experience the burden of simultaneous caregiving, homeschooling, and working could become a stressor for the entire family. The play involved in artmaking and hands-on activities had the potential to bring families together to release stress, co-create, and find joy.
Bringing the Museum to Children at Home
Motivated to meet families' needs in isolation, we pondered which aspects of in-person programs could best translate to a digital space. Stories of resilience, perseverance, and creativity exemplified by the artists and historical figures associated with our collections could be an inspiration.
With storytime at the National Air and Space Museum on hiatus, early childhood specialists developed and pre-recorded a series of Flights of Fancy Story Time videos. Each video features an original story and illustrations created by our education team, and concludes with a demonstration of a related craft.
One is the inspiring story of Bessie Coleman, the first African American and the first Native American woman to earn a pilot license. During the story, we observe historic photos of Bessie Coleman. Looking and talking together gives the caregiver and child a chance to bond and while also building vocabulary.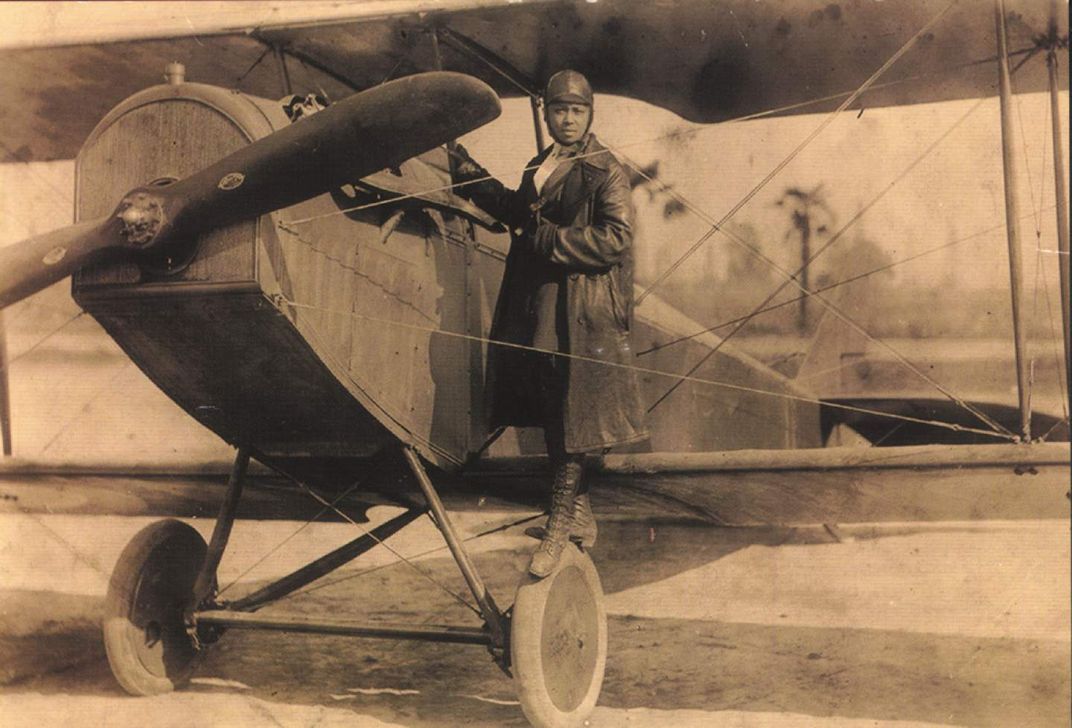 Children are encouraged to become the storyteller by imagining themselves sitting in Bessie's plane and choosing a destination. Questions like "where will you fly" can activate children's imaginations.
Movement provides a physical, embodied understanding of the daredevil wing walker balancing on the wing of an airplane in flight. Children were encouraged to extend their arms and balance while walking along a line. Finally, making model bi-planes promotes continued play after the story. It was important in a time when people are confined and tied to screens that young children and their caregivers had fun, imaginative, physical learning opportunities to do together.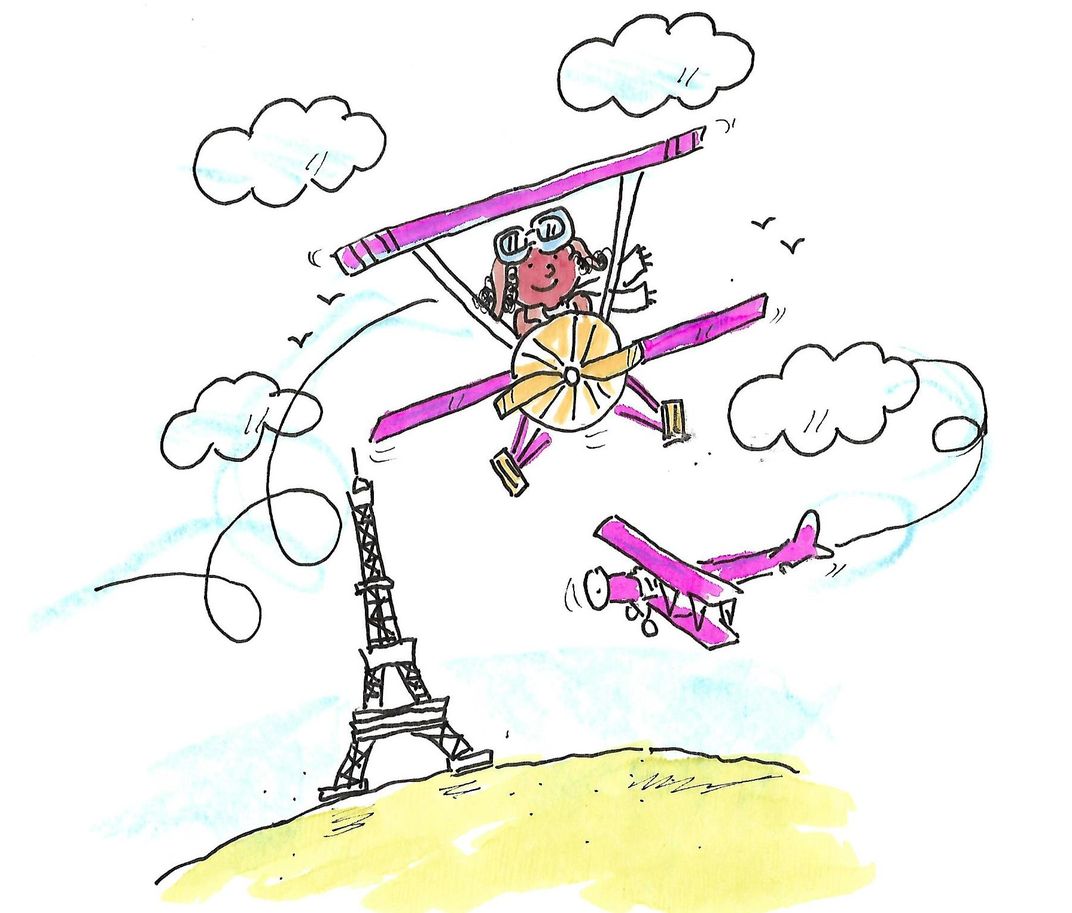 Just next door (in physical space), the Hirshhorn Museum is filled with a modern and contemporary art collection that tells inspiring stories of artists who experiment, push boundaries, play with possibilities, and challenge people to question our world. In this time of extended quarantine, we hoped the power of art and creativity could help families cope.
We identified artists experimenting with unusual materials and processes as well as artists posing critical questions about current events. We developed a series of joyful projects to bring people together, like this coffee filter sculpture project inspired by Sam Gilliam. We also sought ways art could help adults discuss current challenges with young children, like the project Story Layers modeled after artist Mark Bradford's use of historic images to encourage conversation.
One of the more popular projects on "KIDS at Home", Repeat to Infinity, features the much loved Japanese artist, Yayoi Kusama, whose Infinity Mirrors exhibition ran at the Hirshhorn in 2017. Kusama paints and creates art every day, saying that the process of making repetitive marks—often dots—is a form of therapy to treat the mental health condition she's lived with most of her life.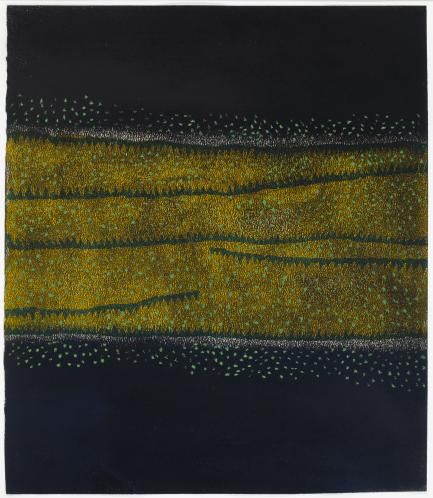 The project's inspiration was rooted in joyful artmaking, but testing alongside my own five-year-old yielded an important moment of self-care. As a working parent quarantining at home with children, immersing in this repetitive painting process was instantly calming.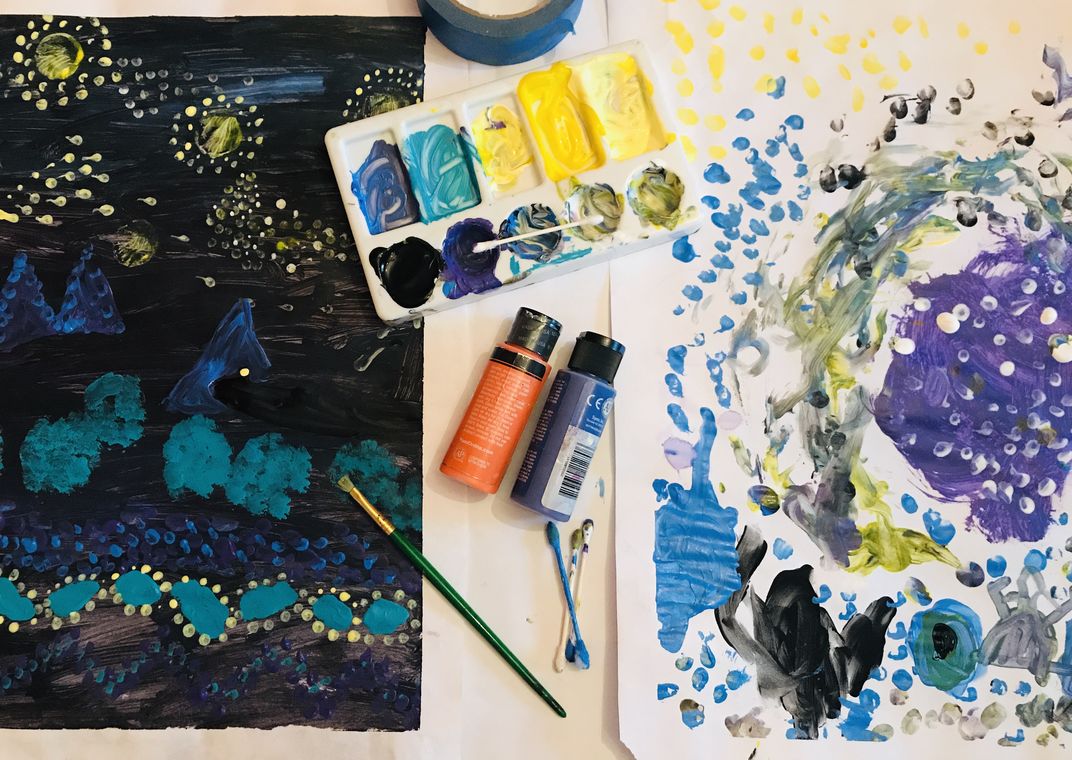 Beyond our mental health, these hands-on activities have deep educational value. One parent wrote "of all the online resources I'm inundated with, these activities that get us offline playing and creating together are the most valuable."
My own son and I observed and discussed Kusama's artwork, noticing colors and repeating shapes. Together, we chose our color schemes, planned our compositions, and applied patterns of repeated dots and other shapes. My son played with different approaches to applying dots: using a Q-tip, the end of a carrot, and ultimately walking his fingers around the canvas. He talked out a story with characters while he painted, his creation becoming a form of dramatic play, allowing him to work through what was on his mind (and reveal his thinking to me at the same time). Playful artmaking has the power to be much more than an activity: it supports mental health, helps families connect, and provides an opportunity to learn.
Museum objects, artworks, and stories hold powerful examples of the human spirit, uplifting and inspiring people. In this challenging time of extended quarantine, playful interventions that empower children to create their own objects and artworks and tell their own stories are the key to preserving childhood.