NATIONAL MUSEUM OF NATURAL HISTORY
Discover Why Animals Need the Dark and Other Natural History Programs This April
Stream programs about the ever-brightening sky, the dawn of technology and visit the National Museum of Natural History for a book signing.
---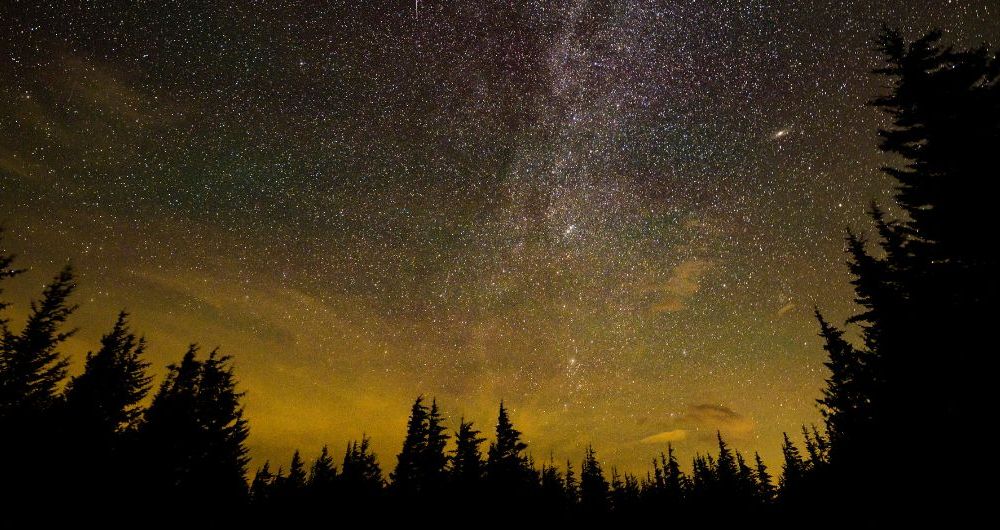 Spring has arrived at the National Museum of Natural History, and with it comes an exciting set of April events.  This month, the museum will celebrate holidays like Earth Day and International Dark Sky Week, host renowned experts in biology and anthropology and welcome a bestselling environmental author.  Here are the events you should not miss at the museum.
Learn Why Humans and Animals Need the Dark to Stay Healthy
April 12, 12:30 p.m. ET
Over the past century, the darkest depths of the night have become brighter and brighter.  Now, it is rare to fall asleep without the glow of electric lights peeking through the bedroom window.  While this may seem like a minor inconvenience, research shows that artificial light can disrupt human health and endanger countless species across the globe.
When the sun sets, an entire ecosystem of nocturnal organisms wakes up to reproduce, find food and migrate to new locations.  Over 30% of vertebrates, including 69% of all mammals, are nocturnal and perform their most critical life functions in the dark.  Birds often migrate at night, using the moon and starts to guide their journeys across vast landscapes.
Biologist Valentina Alaasam has spent years studying the effects that artificial light has on various bird populations by measuring their sleep, circadian rhythms and hormonal markers.  Her research has become instrumental to understanding how animals are adapting to a human-dominated world where artificial light is pervasive.
To learn more about Alaasam's research and its connection to the museum's new exhibit, "Lights Out: Recovering Our Night Sky," tune into this online event on April 12.  And as longer days bring more time for yard work outside, keep pollinators in your gardening plans.  Next month's program on May 2 will be all about pollinators and the threats they are facing worldwide.  Both webinars are part of the museum's "Shared Planet, Shared Health" series, which highlights leading research on the interconnection between humans, nonhuman animals, plants and their shared environment.
Discover How Biological Anthropologists are Unearthing the Dawn of Technology
April 13, 11:30 a.m. ET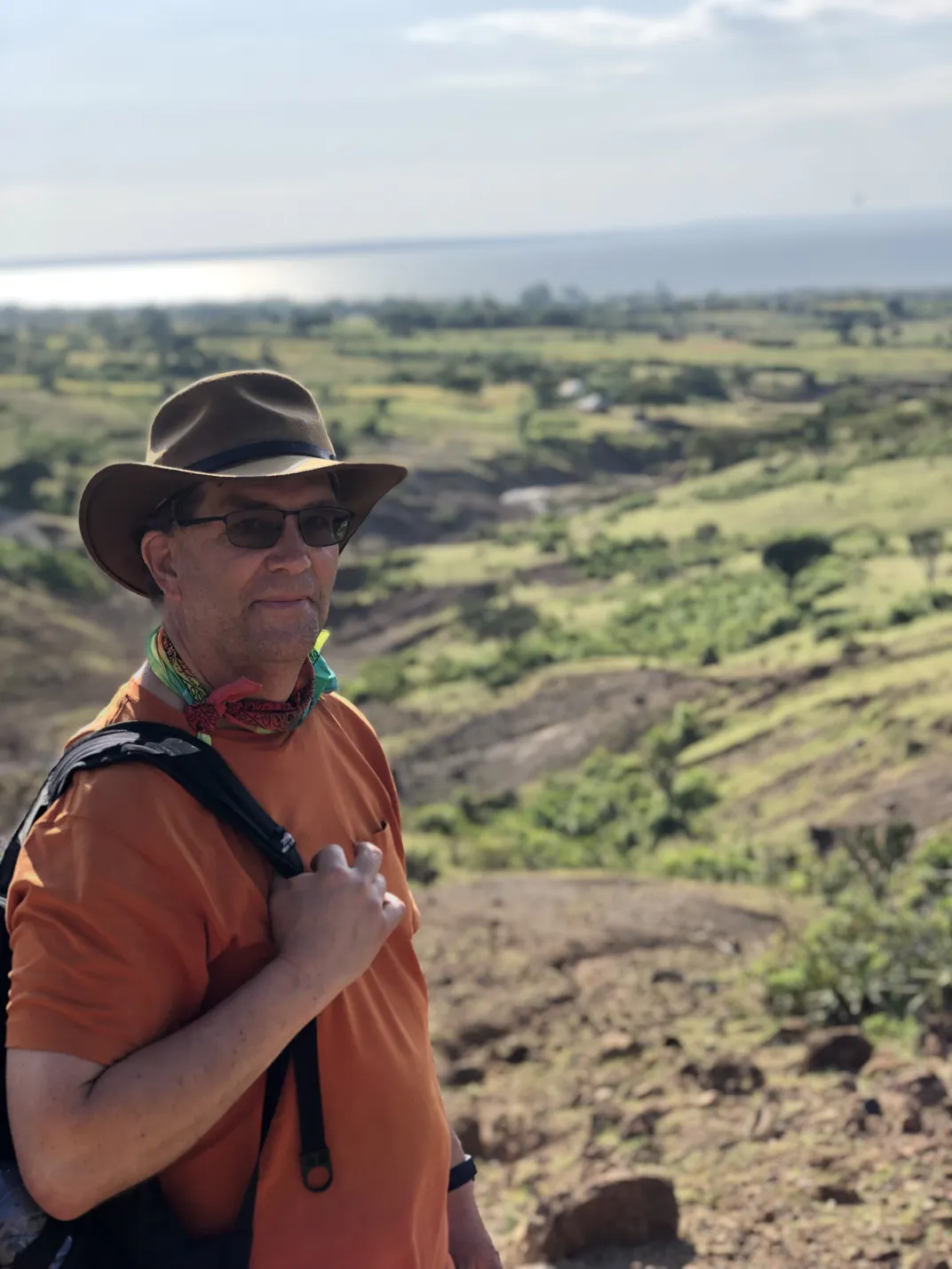 Today, technology permeates almost every aspect of human life, helping us process our food, build our homes and clean our water.  While other non-human primate species occasionally fashion tools, humans have become uniquely dependent on technology to survive.  But when and why did humans create tools in the first place?
More than 2.6 million years ago, the dawn of human technology appeared in eastern Africa in the form of hammerstones, stone cores and stone flakes. Together, these primitive tools have become known as the Oldowan stone toolkit.  While researchers have been studying these toolkits for decades, it has been difficult to pinpoint when the technology transitioned from a helpful advancement to an essential part of human existence.
On April 13, biological anthropologist Tom Plummer from Queens College, CUNY, will be presenting new research from a 3.0 – 2.6 million-year-old archaeological site at Nyayanga, Kenya.  The site contains some of the earliest evidence of stone tools being used to process food items from immense hippos to leafy vegetation.  The pounding and cutting abilities that stone tools provide allowed early humans to adapt to their changing environments and prepare a wide variety of food sources that had previously been inedible.
In this online event, Plummer will discuss the implications of his research and answer some of the questions that have puzzled biological anthropologists since the initial discovery of Oldowan technology.  The webinar will be moderated by Smithsonian paleoanthropologist and educator Briana Pobiner, and is part of the museum's Human Origins Today (HOT) Topic series.
Meet Bestselling Writer, Jeff VanderMeer, Author of Eco-fiction Novel Annihilation
April 13, 6:30 p.m. ET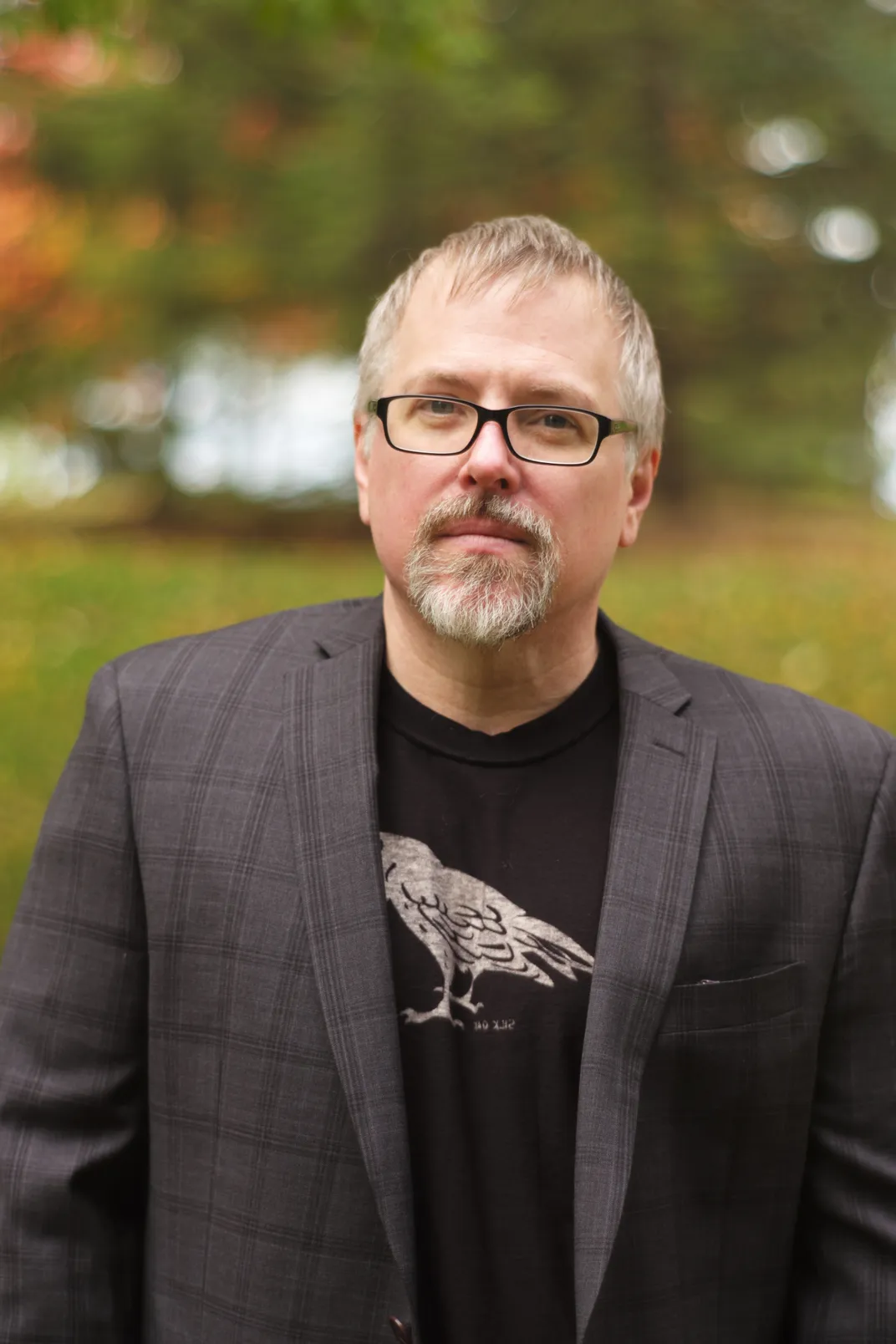 Earth day is fast approaching, and the National Museum of Natural History is celebrating by welcoming environmental storyteller and bestselling author Jeff VanderMeer to talk about his thrilling novel, Annihilation.  The fictional narrative is full of (un)natural history, following a team of four women (a biologist, an anthropologist, a psychologist, and a surveyor) as they enter a mysterious scientific research territory brimming with biological oddities.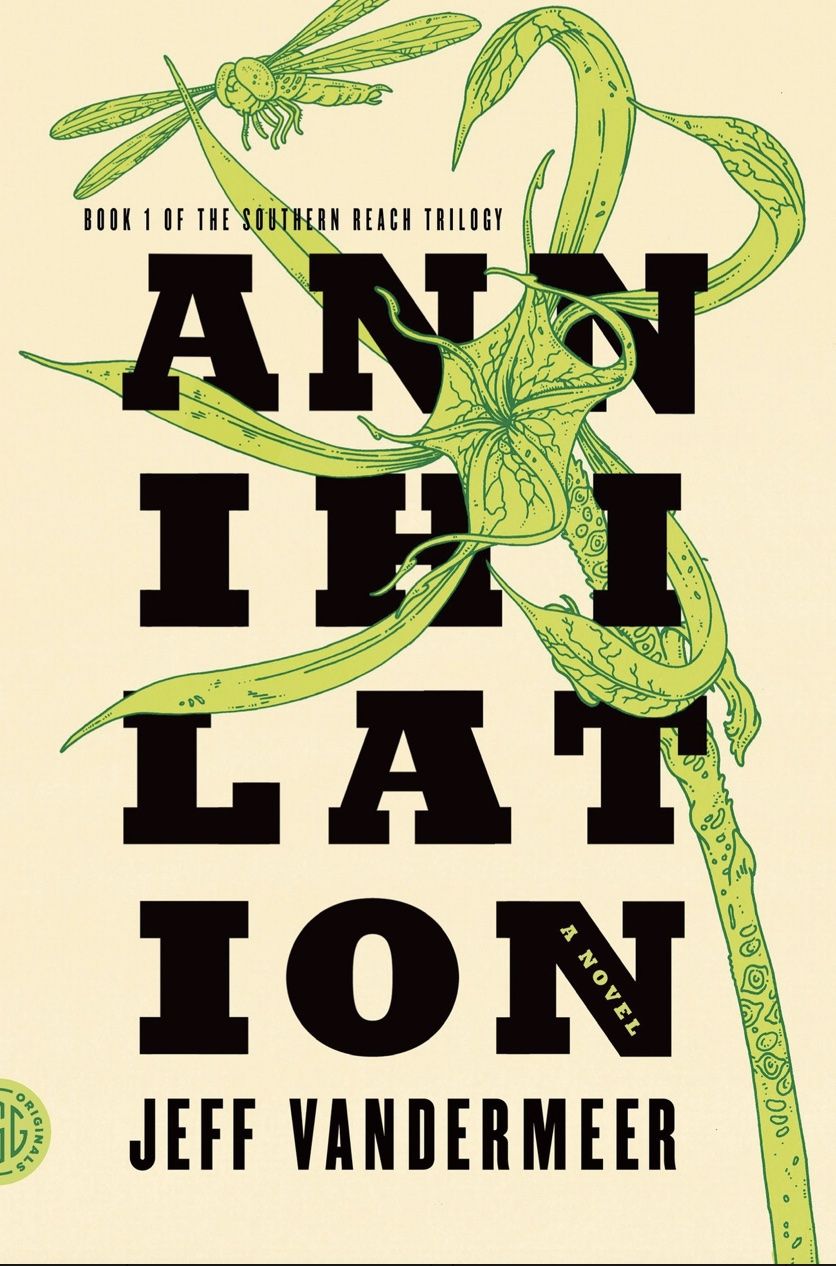 In addition to authoring a multitude of novels, VanderMeer is also a committed environmentalist, dedicated to the conservation of wilderness areas and the protection of natural processes.  Climate change is an overarching theme throughout VanderMeer's stories, and Annihilation is a vivid reminder of the importance of our personal connections and responsibilities to nature.
Join us in the museum's Baird Auditorium on April 13 to hear a conversation with VanderMeer, moderated by writer and educator Rebecca Roberts.  After the discussion, stay for the book signing, chat with Amanda Davis from the Martin Luther King Jr. Memorial Library and explore the strange creatures from the museum's collections on display in the Q?rius Education Center.   Books will be available for purchase at the museum's bookstore, which will remain open for exclusive after-hours access from 6:00pm-8:30pm.
Shadow Smithsonian Scientists to Get Your Career in Biodiversity Started
April 21, 11:00 a.m. ET
April 22, 9:00 a.m. ET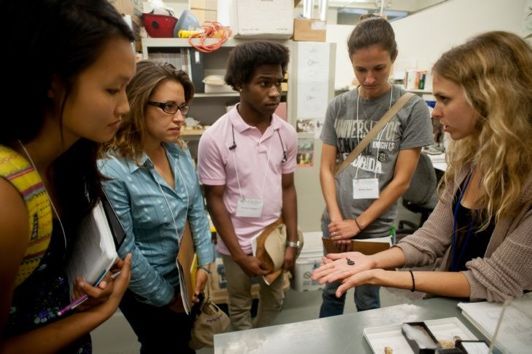 Calling all undergraduate and recently graduated students! Become a museum professional for the day and join Smithsonian scientists to learn about careers in biodiversity science and related fields.  This free, two-day workshop will allow a group of emerging scientists to engage their interests, offering support for research and scientific training that will help students to navigate their future career paths.
The first event will be a Career Shadowing Day on April 21, where students will have the opportunity to gain hands-on work experience in one of the museum's natural history collections.  On April 22, a career workshop will feature speakers, career activities, mentoring opportunities for students and an afternoon workshop for accompanying faculty on using digital natural history collections resources in undergraduate courses. Interested students can apply for one or both of the weekend's events. Acceptance will be first-come-first-served, so apply today!
Spend Earth Day Exploring the Smithsonian's Pollinator Garden
April 22, 10:30 a.m. ET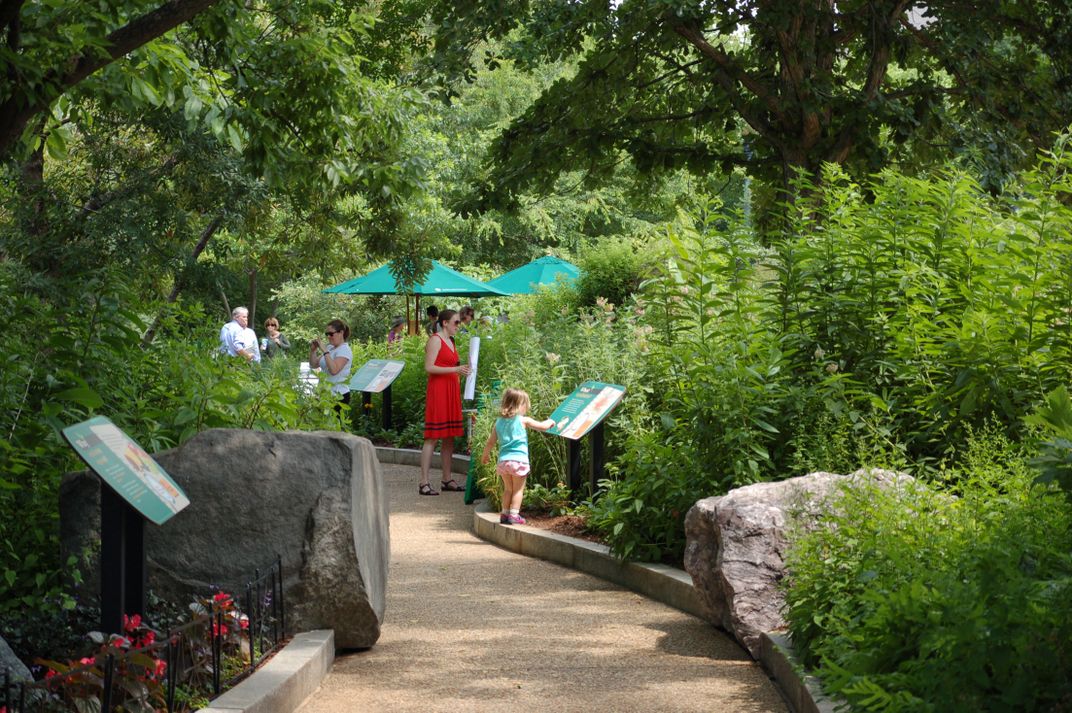 Every year, the rhythmic hum of pollinators buzzing around emerging gardens marks the beginning of the spring season.  The museum's Pollinator Garden hosts a variety of species that provide vital services to maintain local ecosystems and support crop production.
This Earth Day, stop by The World & Me family program to learn about pollinators and explore the museum's gardens.  Families will make their own pollinator homes to support pollinators in their neighborhood and learn how they can participate in the international City Nature Challenge event. Register now to secure your spot!
Related Articles
Peer Through the Glare to Glimpse the Night Sky in New Smithsonian Exhibition
Explore Viral Bat Research and More Natural History Programs This March
Meet the Scientist Studying How Humans Started Eating Meat
Explore How Fire Shaped Human Evolution and More Natural History Programs This March