NATIONAL MUSEUM OF NATURAL HISTORY
Explore How Fire Shaped Human Evolution and More Natural History Programs This March
Tune in to programs on the future of biodiversity, how to talk about climate change and more through the Smithsonian National Museum of Natural History
---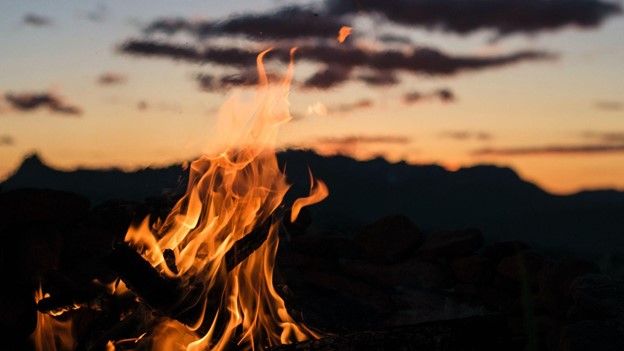 Improve Wikipedia entries on women scientists, learn about the mission to end HIV/AIDS stigma and stream a collection of environmental films. Here are some programs you shouldn't miss at the Smithsonian National Museum of Natural History in March.
Learn How to Talk About Climate Change With Atmospheric Scientist Katharine Hayhoe
March 2, 6:45 p.m. ET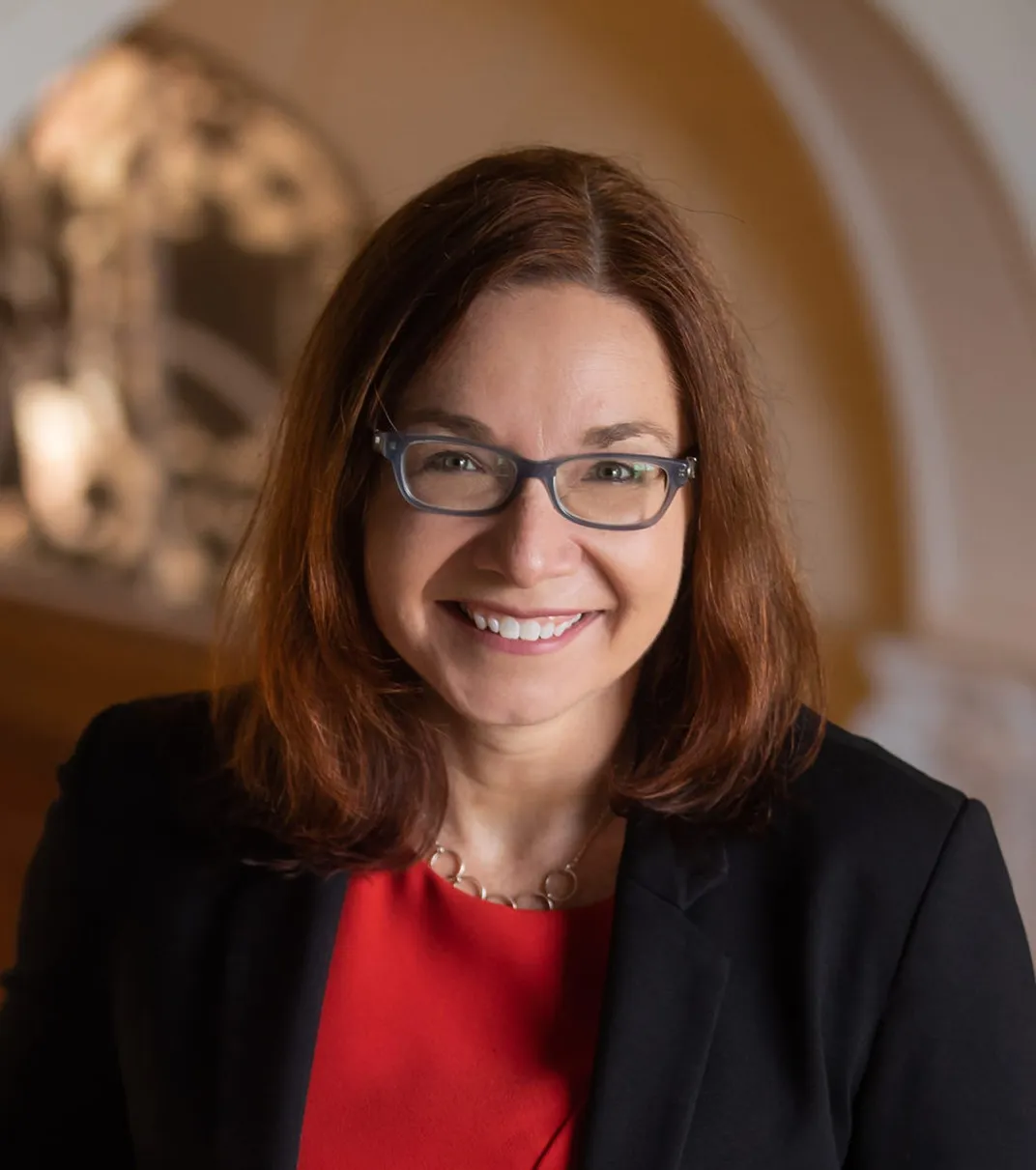 Join Katharine Hayhoe, a leading expert on the science, impacts and communication of climate change, for a conversation about her new book, "Saving Us: A Climate Scientist's Case for Hope and Healing in a Divided World."
"Saving Us" is the product of Hayhoe's years of experience navigating fraught discussions on climate change and its solutions. She digs into academic research and human stories alike to show that open communication, shared values and personal connection can make all the difference in inspiring people to act on climate — and that you can power change through conversations with your loved ones.
In this virtual program for adults, hosted by the museum and Smithsonian Associates, Hayhoe will speak with Carla Easter, the museum's Broh-Kahn Weil Director of Education. Tickets are $20 for Smithsonian Associates members and $25 for non-members, supporting educational programming at the Smithsonian. Live closed captions will be available.
Stream the Final Events of the 2022 Mother Tongue Film Festival
Ongoing through March 4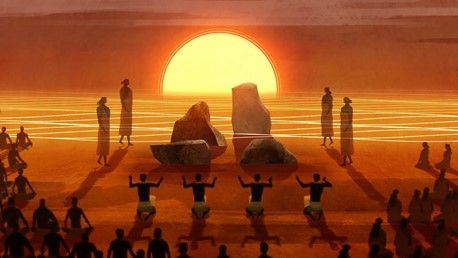 Tune in to the final days of the Smithsonian's seventh annual Mother Tongue Film Festival, which celebrates linguistic and cultural heritage around the world.
On March 3 at 1 p.m. ET, stream the Festival's roundtable with women directors, honoring the role of women in language transmission. This year, the roundtable brings together filmmakers from communities in Canada, the United States and Mexico to discuss the power of language in their films and the courage necessary to portray difficult realities in pursuit of a more balanced future. Make sure to register for both the roundtable and the lineup of films to be discussed.
And don't miss the Festival's closing night event on March 4 at 4:45 p.m. ET. Catch a sneak preview of director Hinaleimoana Wong-Kalu's latest feature film, "The Healer Stones of Kapaemahu." This will be Wong-Kalu's third screening at the Mother Tongue Film Festival, following the feature documentary "Leitis in Waiting" in 2019 and the animated short "Kapaemahu" in 2021.
Hear How Grassroots Leaders Are Combating HIV/AIDS Stigma
March 9, 12 p.m. ET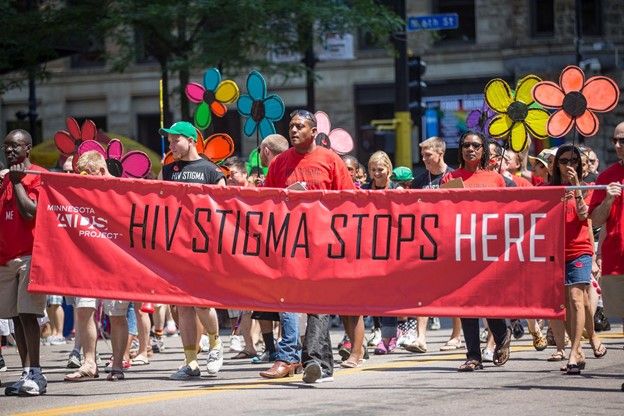 HIV/AIDS activist and founding board member of PrEP4All Peter Staley, Oscar-nominated filmmaker David France and World AIDS Museum executive director Requel Lopes have all spent years working to end discrimination against people with HIV/AIDS and improve their access to life-saving medical treatments.
Join New York Times Magazine contributing writer Linda Villarosa for a conversation with these master storytellers and grassroots leaders about their mission to end HIV/AIDS stigma and make the world a healthier, more equitable place.
This virtual panel for adults is offered in conjunction with the museum's "Outbreak: Epidemics in a Connected World" exhibit. Live closed captions will be available.
Explore Paleontology, Planes and Parasites With Smithsonian Experts
March 15, 5 p.m. ET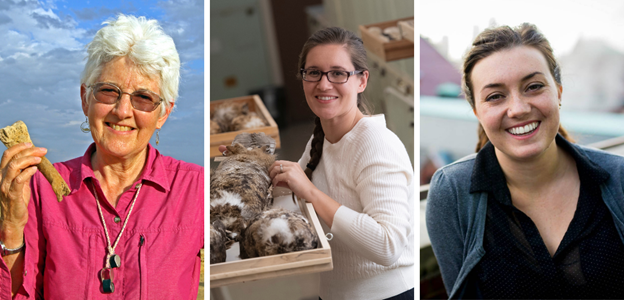 Tune in to the next Science Café to hear from Smithsonian scientists investigating the past, predicting the future and unraveling today's mysteries, all with the help of the museum's specimens.
Stream this virtual program for adults to learn how paleontologist Kay Behrensmeyer uses fossils to uncover the ancient world; how biologist Sarah Luttrell studies bird-aircraft collisions to improve the safety of future flights and how biologist Kelly Speer untangles the relationships among parasites, microbes and bats to understand healthy ecosystems. Live closed captions will be available.
To help you set the stage, the museum is teaming up with DC-area restaurant Busboys and Poets. You'll receive an order link when you register for the Science Café, whether you're local or non-local, and you can shake up a themed drink based on one of the restaurant's recipes.
Hear About Efforts to Protect the Arctic's Cultural Heritage
March 16, 12 p.m. ET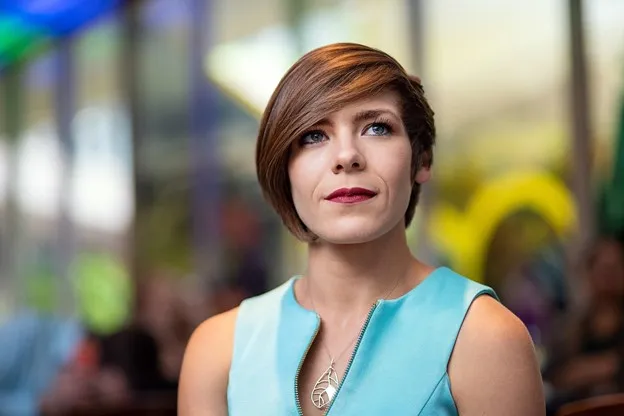 How does climate change affect who we are, and what do we stand to lose in the face of its impacts? How can we preserve sites of cultural significance that are threatened by dramatic environmental change? United States Coast Guard White House Fellow and climate change researcher Victoria Herrmann has worked with hundreds of community leaders in the Arctic to identify needs, document traditions and secure resources to help protect cultural heritage in the region.
Join Herrmann, a AAAS IF/THEN® Ambassador, as she speaks with museum exhibit writer and editor Juliana Olsson about the women leading these efforts.
This virtual program for adults celebrates the Smithsonian's Women's Futures Month and #IfThenSheCan – The Exhibit. Communication Access Realtime Translation (CART) services will be available.
Learn About Humanity's Ancient Relationship With Fire
March 17, 11:30 p.m. ET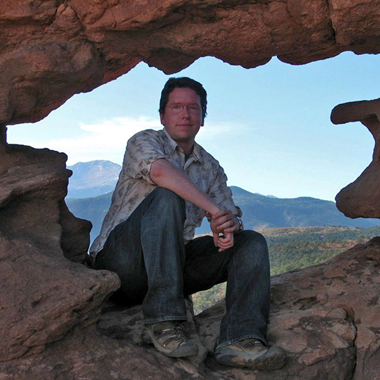 Only humans have been able to make and control fire. But how far back in our history does this ability go, and how do we know? Hear from archaeologist Ellery Frahm of Yale University about how the ability to manipulate fire shaped our evolutionary path.
This webinar for adults will be moderated by Briana Pobiner, paleoanthropologist and educator at the museum, as part of the ongoing HOT (Human Origins Today) Topic Series. Live closed captions will be available.
Tune In to the 30th Annual Environmental Film Festival in the Nation's Capital
March 17–27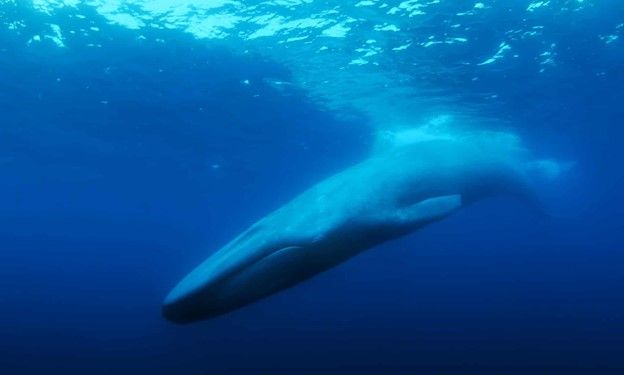 For the 30th year, the museum is partnering with the Environmental Film Festival in the Nation's Capital to showcase a selection of films that document the natural world in the age of humans. Catch screenings of films exploring ocean ecosystems, climate change impacts, environmental activism and more. The virtual festival, aimed at an adult audience, will also feature conversations with scientists and filmmakers about their work on these issues. Check the museum's After Hours site for the full schedule of films.
Discover What Fossils Can Teach Us
March 19, 11 a.m. ET
What is a fossil? In this virtual program, families can answer that question together using some of the objects from the museum's Q?rius collection. You'll be able to make observations to help identify fossils and brainstorm what those fossils can help us learn. Families will also work together to make their own fossil-inspired objects or drawings alongside the onscreen educators. Live closed captioning and ASL interpretation will be available.
Please make sure you have the following supplies ready to go at the beginning of the program: paper, pencil, eraser and moldable art clay or dough. Feel free to bring markers, crayons or colored pencils, too!
See How Photographer Dornith Doherty Visualizes the Future of Biodiversity
March 30, 5 p.m. ET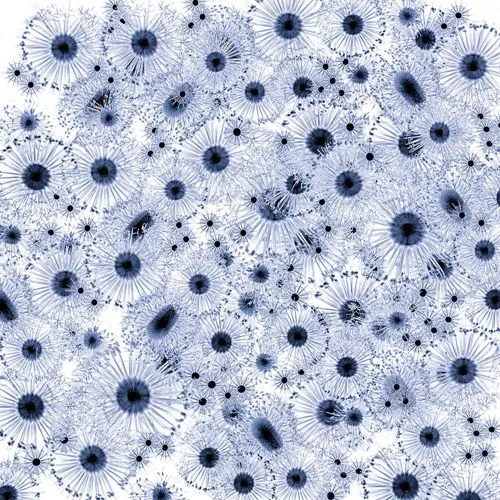 In her art, Dornith Doherty uses photography to explore human stewardship of the natural environment. Her "Archiving Eden" series features photographs of seeds and seed banks in an effort to visualize and interrogate the role of science and human agency in preserving both wild and agricultural biodiversity.
In this webinar for adults, Doherty will speak with Scott Wing, co-creator of the museum's exhibit, "Unsettled Nature: Artists Reflect on the Age of Humans." They'll discuss the poetry of seeds, the optimism and pessimism embedded in seed banks and the role of art in climate change education. Live closed captions will be available.
Strengthen the Online Representation of Women in STEM in a Wikipedia Edit-a-thon
March 31, 1 p.m. ET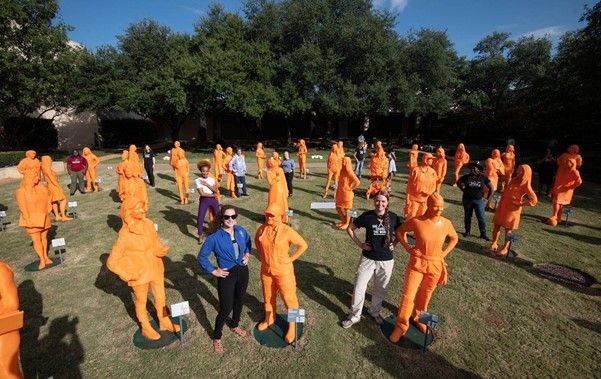 Did you know that fewer than 20% of biographies on Wikipedia are about women and only 10% of the website's editors identify as women? To celebrate the Smithsonian's Women's Futures Month, help combat that uneven representation by participating in a Wikipedia edit-a-thon focused on entries about women in STEM.
Attendees of all experience levels will update Wikipedia articles on women featured in #IfThenSheCan – The Exhibit, a collection of 120 statues of women working in STEM fields. Rese Cloyd, director of the AAAS Center for Public Engagement with Science and Technology, will set the stage by discussing the need for representation of women in STEM.
This virtual program for adults is presented by the museum and the Smithsonian American Women's History Initiative in conjunction with #IfThenSheCan – The Exhibit. CART services will be available.
Can't make one of the events? Check out the museum's archive of past programs.
Related stories:
Seven Ways to Learn About Natural History From Home
Meet the Scientist Studying How Organisms Become Fossils
Why We Need to Save the Parasites
How Film Helps Preserve the World's Diversity
Artists Show Human Impact on the Planet in New Exhibit