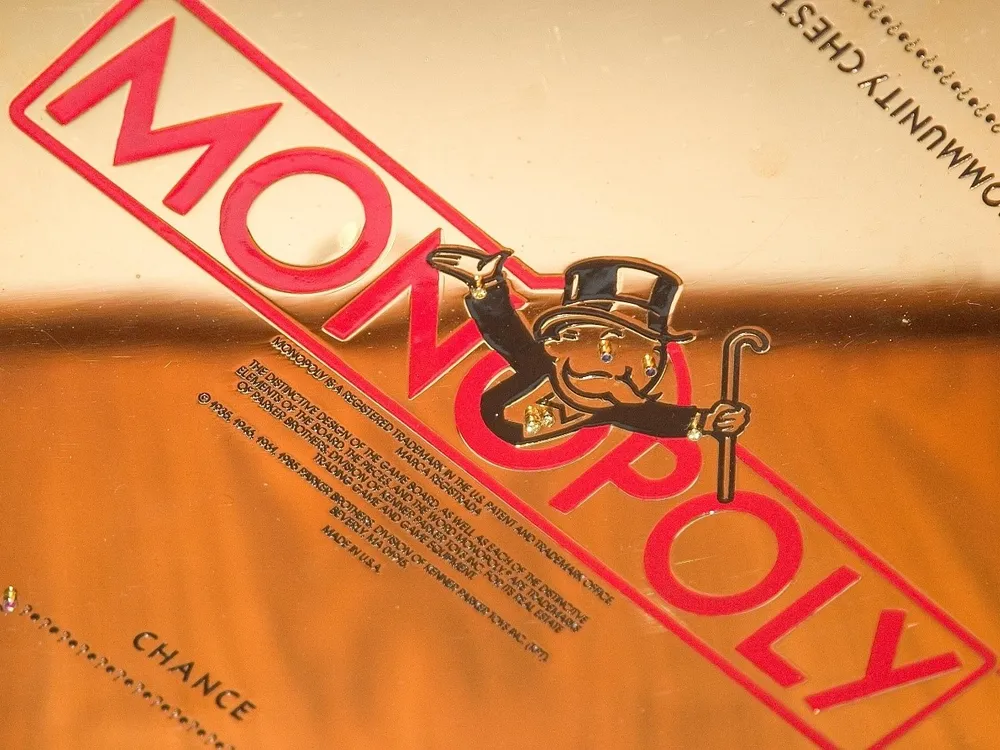 Ah, Monopoly. A game that promises to bring friends and families together for a night of fun, only to tear them apart. Where going to jail is a reprieve from the landmine of green and red buildings and landing on hotel-bearing Boardwalk provides grounds to end a life-long friendship. Who wouldn't want to sit down for an enjoyable round of heated squabbles and flipped tables on National Play Monopoly Day on November 19?
Monopoly got its start as "The Landlord's Game," which was created by Elizabeth Magie in the early 1900s. Its purpose was to teach players about the risks of economic inequality and consolidating wealth in the hands of a few. Magie's original concept had two sets of rules, including one like today's popularized version with the goal to push rivals toward bankruptcy. The other adaptation had anti-monopolist rules where all players were rewarded when they created wealth.
Magie received a patent in 1904 for her design and went on to sell it through a New York-based publisher. But homemade versions flourished, and the man often credited with Monopoly's success, Charles Darrow, made his own copy and sold it to Parker Brothers in 1935.
These days, there are countless ways to play the classic game, ranging from pop-culture themes to expanded boards with skyscrapers. And that's not counting various "house rules" players have adopted over the years. But those with more luxurious tastes might find a gold version of the classic game at the National Museum of Natural History the most tempting.
The gold-plated, 23-carat board is adorned with gemstones designating each set of properties. 18-carat yellow gold pieces – including die, houses and hotels – are embellished with diamonds, rubies and sapphires. Even the "Chance" and "Community Chest" cards are made of gold. In all, there are 165 gemstones and the set weighs 51.21 carats – bringing its value to around, well, a lot.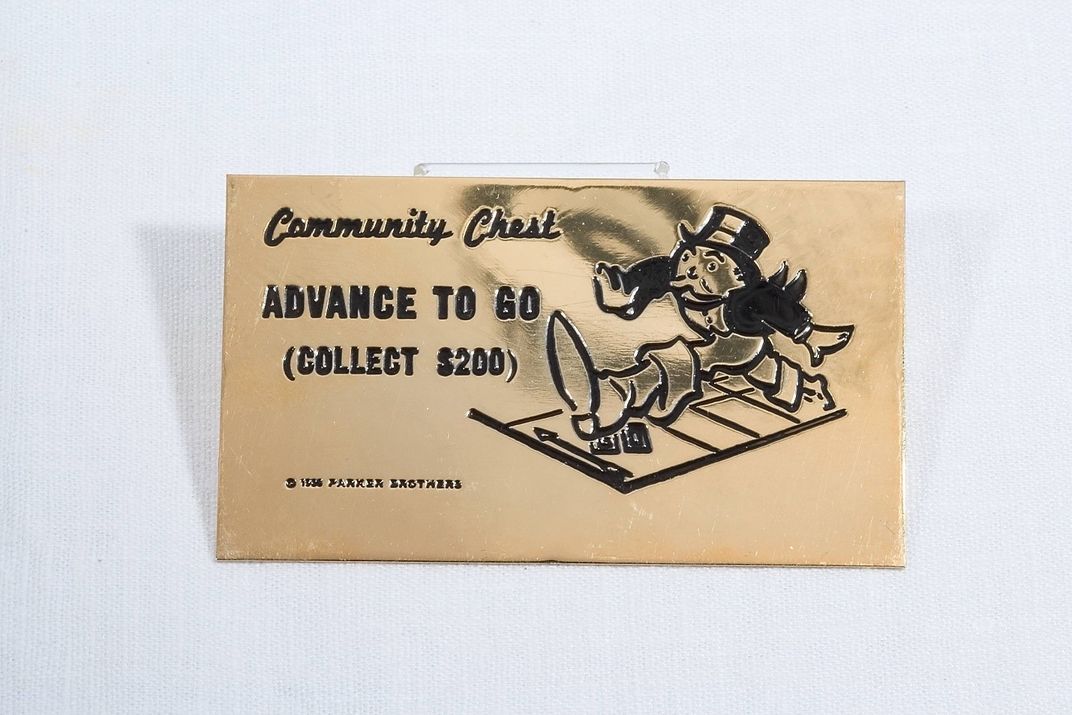 The world's most expensive Monopoly set arrived in the Smithsonian's mineral sciences collection in October 2002. Its creator, renowned artist and jeweler Sidney Mobell, had designed the set in 1988 and it went on display at that year's World Monopoly Tournament in London.
Mobell's golden Monopoly is part of an assortment of 19 bejeweled pieces that he donated to the museum in memory of his wife. His works include a 10-gallon gold garbage can, a mailbox, and games such as backgammon and dominoes. The National Museum of Natural History once displayed the items in the Rotunda, where visitors could catch a glimpse of Mobell's unique artwork.
Today, Mobell's works are housed in the museum's mineral and gem vault, when not on loan. Monopoly in particular is in high demand and the set frequently travels to museums around the world. It was most recently displayed in the Museum of American Finance in New York.
"It's not quite typical of what we normally think of taking for the mineral sciences collection at the museum," says Jeffrey Post, the Smithsonian's Curator of Gems and Minerals. "But it's a different way to think about gems and if the board makes visitors smile, then that's a success."

Related stories:
Megalodon May Be Extinct, but There's a Life-size One at the Smithsonian
An Elegy for Hatcher the Triceratops
100 Years Ago, Poppies Became More Than Just Flowers