NATIONAL MUSEUM OF THE AMERICAN INDIAN
Native Ghosts and the Supernatural
In the new book, "Living Ghosts and Mysterious Monsters," a Native storyteller shares ancient and contemporary scary stories
---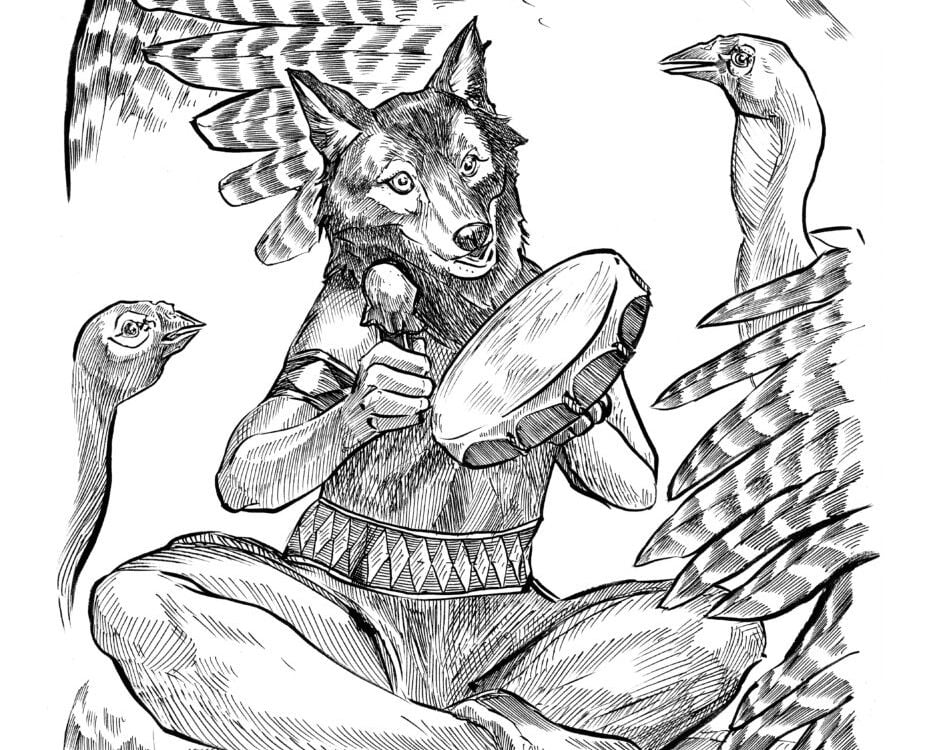 I was raised by my maternal grandparents. My grandfather was a full-blooded Isanti Dakota from Nebraska. My grandmother was a full blooded Okay Owingeh Pueblo from New Mexico. They were my link to culture and history from the early reservation days and beyond.
Each night when I was very young, we had a ritual of storytelling where they would share stories passed down to them or they had personally experienced. Some of these stories were humorous, others taught life's lessons. But my favorites were the scary stories that I requested over and over. Looking back at my childhood these stories left many questions in my mind that were left unexplained until now. 
"Stories of the unknown come in many shapes and forms that tell of unexplainable—sometimes horrible—things. Some are about demons or evil spirits," says writer and storyteller Dan SaSuWeh Jones (Ponca). 
"Others are about inanimate objects, like glowing orbs, apparitions, or even dolls that take on the breath of life. In this book, I have divided the world of American Indian ghosts into five categories: "Ghosts," "Spirits," "Witches," "Monsters," and "The Supernatural," to give a clearer, more defined picture of what you may encounter—from an unseen noise to a hideous face to maybe something no one else has ever experienced."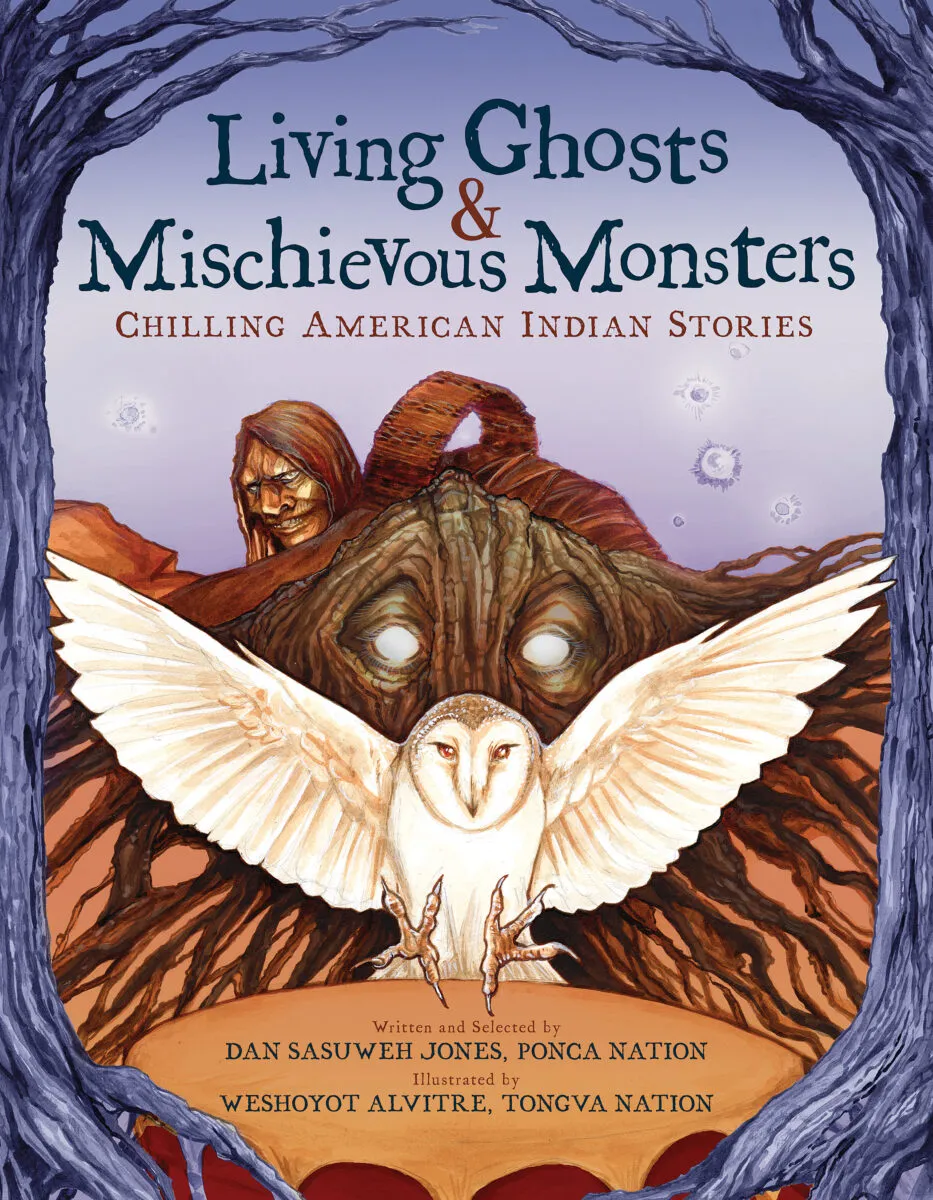 The supernatural aspects of American Indians are not normally shared with the outside world. Superstition and tribal protocols keep many stories from becoming public domain. Recently, I read a book that picked up where my grandparent's scary stories left off: of Native tricksters; shape shifters, skin-walkers and entities that thrive in the shadows of darkness. In Living Ghosts and Mysterious Monsters: Chilling American Indian Stories (Scholastic Press, 166 pp., $26.99 and $12.99) Dan SaSuWeh Jones (Ponca Nation) writer and storyteller, and Weshoyot Alvitre (Tongva) illustrator, weave ancient and contemporary scary stories from tribal groups from Canada, the United States and Mexico. Thirty-two short stories are told in chilling vivid detail and collected from the thriving tradition of telling Native ghost stories. Tribal definitions and their meanings are explained to help give the reader valuable information to preface each story.
In a time when the internet, social media and cell phones were not the principal means of communication, Native people looked forward to sharing good stories. Winter was especially chosen as the primary storytelling season as tribal communal groups were not travelling and had to remain inside for long periods during inclement weather.
In the Western Hemisphere trading stories is an integral part of Native culture, a norm that is still carried on by modern Native peoples. At the end of this book, the writer gives credit in detail of how each of his stories was obtained. As a Native writer this consideration made me feel good that these stories were obtained and are being passed on "in a good way." With this being said … wait until nightfall, pick up the book and prepare to enter the world of Native ghosts and the supernatural.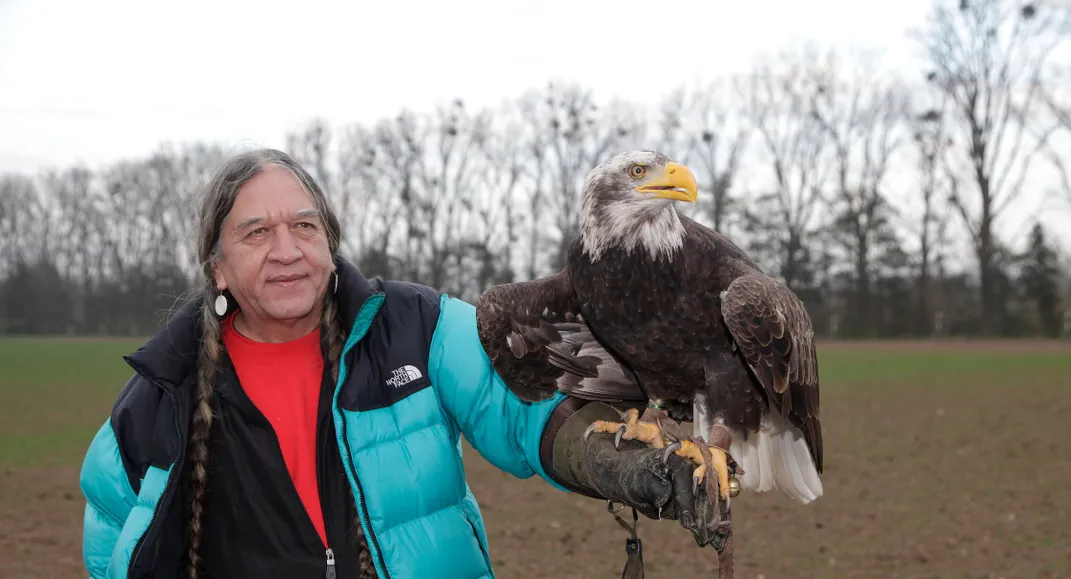 Dan SaSuWeh Jones is the former Chairman of the Ponca Tribe of Indians of Oklahoma and member of the Producers Guild of America. He is a filmmaker who has produced work for Sesame Street, NBC, TBS, and other national and international networks. He worked as an honorary Imagineer and consultant for the Walt Disney Company's Disney America theme park and as a field producer for the television miniseries 500 Nations, produced by Kevin Costner. As a bronze sculptor, he was a finalist in the competition for the American Indian Veterans Memorial at the National Museum of the American Indian on the Washington D.C. Mall. He holds a seat in the House of Warriors, a traditional Ponca Warrior Society. He was storytelling author and consultant for National Geographic Encyclopedia of the American Indian, 2019.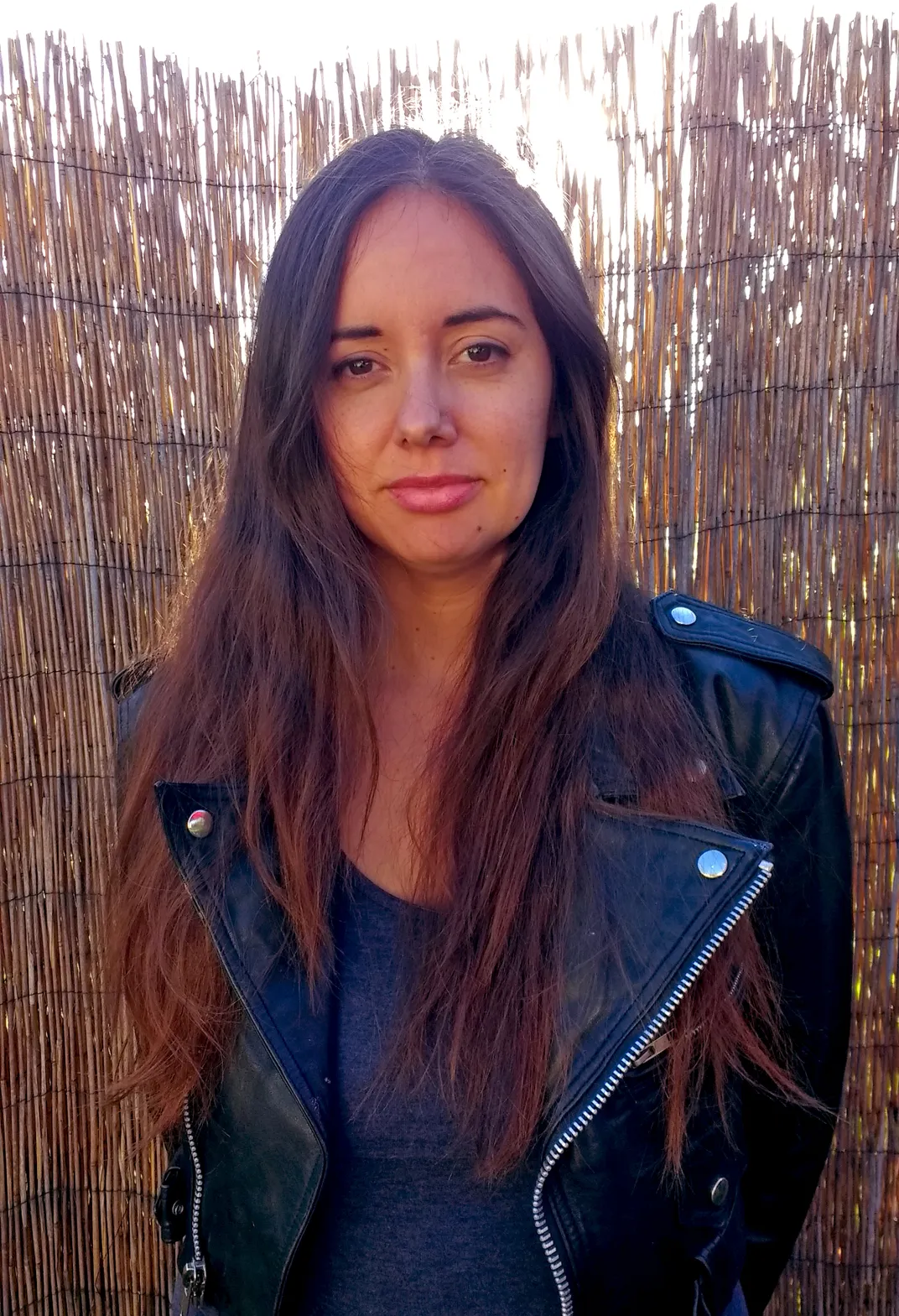 Weshoyot Alvitre is a female author and illustrator from the Tongva tribe of Southern California. She currently resides with her husband and two children on Ventureno Chumash Territory in Ventura, California. Her work focuses on an Indigenous lens and voice on projects from children's books to adult market graphic novels. She has recently been published as an artist in Ghost River: The Fall and Rise of the Conestoga, written by Lee Francis 4 and edited by Will Fenton; At The Mountains Base written by Traci Sorell; and was Art Director on the video game "When Rivers Were Trails." She enjoys spinning yarn and collecting antiques.