NATIONAL MUSEUM OF THE AMERICAN INDIAN
Musician Spencer Battiest talks heritage, motivation, and Standing Rock ahead of museum concerts
Award-winning singer Spencer Battiest (Seminole Tribe of Florida/Choctaw) is a third- or fourth-generation musician, but his cultural roots go even deeper. "I've always had close ties with my tribe since I was young," Spencer explains. "As I push forward in my career and see how far I can go, I always carry my tribe with me." Battiest's reverence for his heritage is palpable in his work. His music videos have Native directors, actors, tech hands, and producers. "I love doing business with other Natives. That's always been my thing."
---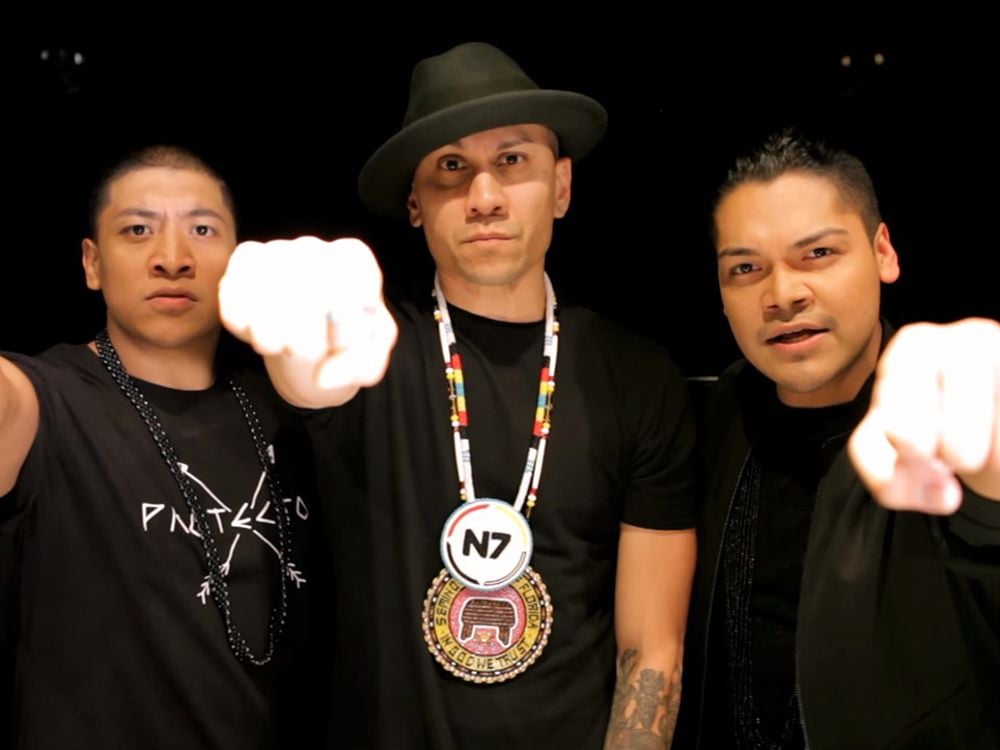 At the 2016 Native American Music Awards, Spencer Battiest took home two things: a Nammy for Best Pop Recording for the album Stupid in Love and Taboo's phone number. Taboo, the 2016 Hall of Fame Inductee, rose to fame in the 1990s through his band, the Black Eyed Peas, to this day one of the best-selling pop groups of all time. "We heard Taboo was going to be there," Spencer explained. "So my brother, who is a hip-hop artist, made it his mission to get his phone number by the end of the night." It turned out Taboo wanted to talk to them just as much they wanted to talk to him. "He said he loved our performances and he had this idea to create a video with all the top Native artists to speak up for #NoDAPL. He said he wanted to be in touch in the next two weeks to get something together. This was late September when things were heating up so we were pressed for time."
More than half a million YouTube views later, it's no wonder Spencer is eager to talk about "Stand Up/Stand N Rock." "Taboo is so down to earth—the nicest man I've ever met," he said. "It was such a cool experience because so many of us lived far away, but we recorded in our respective studios and it came together in this great song." Once he produced the song, Taboo invited all the featured artists to Los Angeles to shoot the video. "I was performing in San Francisco that day, so my brother and I had to miss the full shoot with the other artists," he laughed. "I actually didn't get to meet everyone on the video until we were invited to perform at NYU a few months later."
Battiest's spotlight in the "Stand Up/Stand N Rock" music video was the latest accolade in an award-winning career. This week he'll add New York and Washington, D.C., to his list of shows when the National Museum of the American Indian hosts him at its two public venues. On Thursday, August 3, at the museum's Heye Center in New York, he'll take part in Native Sounds Downtown, a festival nearly two decades old. On Saturday, August 5, in Washington, he'll headline the 11th Annual Native Sounds Concert.
When I sat down with Spencer I wanted to learn how his career took off, but specifically what kept bringing him back to his heritage.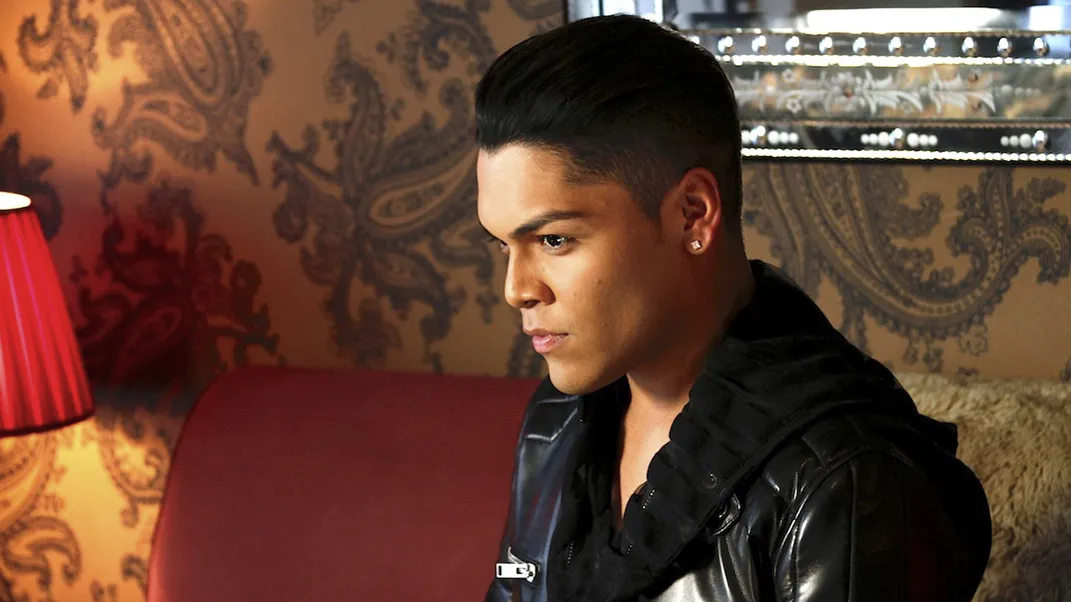 "I'm actually the third or fourth generation of singers," he laughed. Spencer Battiest was born to two musicians on the Seminole Tribe's Hollywood, Florida, reservation. His father, Henry Battiest Jr. (Choctaw), grew up a part of the Battiest Gospel Singers. The family traveled the country singing. "Somehow they ended up down in the Everglades and went to a little Seminole church," he said. "That's where my dad met my mom." At the time, they were both 17. They married a few years later.
It wasn't long before the young Battiest family imparted a love of music to their seven children. "My first memory on stage was when I was about four years old at my grandfather's church in Oklahoma. They propped me up on the piano and put a microphone in my face." His father—"a perfectionist and a big talent himself"—saw potential and taught him the basics early on. He credits a few great teachers and his school theatre department for showing him that he wanted to pursue a career in the performing arts.
In 2013 Spencer became the first American Indian artist to sign with Hard Rock Records. The choice to sign with Hard Rock was one that "felt like going home." The Seminole Tribe acquired Hard Rock International in 2007. Under their leadership, Spencer performed across the United States and Europe. In addition, both of his award-winning music videos—"The Storm" and "Love of My Life"—play in every Hard Rock Cafe across the globe. "When people step into the cafe to have a burger, doesn't matter if they're in Ibiza or Houston," he said, "they can learn about our [tribe's] history from my song 'The Storm.' That's just my small contribution at this moment."
"I've always had close ties with my tribe since I was young," Spencer explained. "As I push forward in my career and see how far I can go, I always carry my tribe with me." Battiest's reverence for his heritage is palpable in his interview as well as his work. Both of his music videos have had a Native director, actors, tech hands, and producers. "I love doing business with other Natives. That's always been my thing."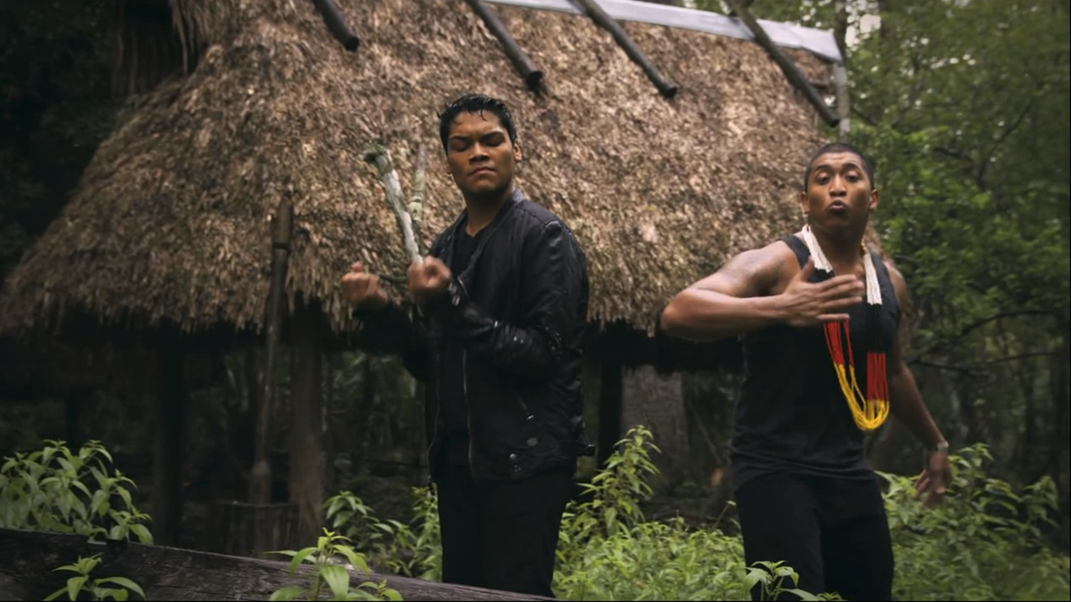 Battiest and his brother Doc filmed the music video for "The Storm" while teaching tribal youth at a summer camp. "I'd been in contact with Steven Paul Judd to help with my first music video," Battiest explained. "When Doc and I were approached by our tribe to teach a course at the camp, we obviously wanted to have the kids' help." Judd and Battiest worked together to teach the course, all the while filming the music video. "The kids helped with tech, wardrobe, makeup, and location. By the time the camp was over, we had filmed almost all of the video."
The video went on to win awards throughout the next year including Best Music Video at the National Museum of the American Indian's 2011 Native Cinema Showcase.
Spencer is excited to work with the museum to showcase his music, both new and old. "We've been working really hard on putting together a show that highlights my entire career," he assured. "Our songs are the stories of our lives. If we're ever able to get up in a front of any kind of audience it's always a blessing, no matter if there's one person listening or 100,000 people listening. I love a challenge."
The New York concert will take place August 3 at 5 p.m. on the cobblestones in front of the museum's George Gustav Heye Center. The D.C. concert will take place August 5 at 4 p.m. in the museum's Welcome Plaza (the main entrance facing the Capitol). In the event of rain at either venue, the concert will take place inside.