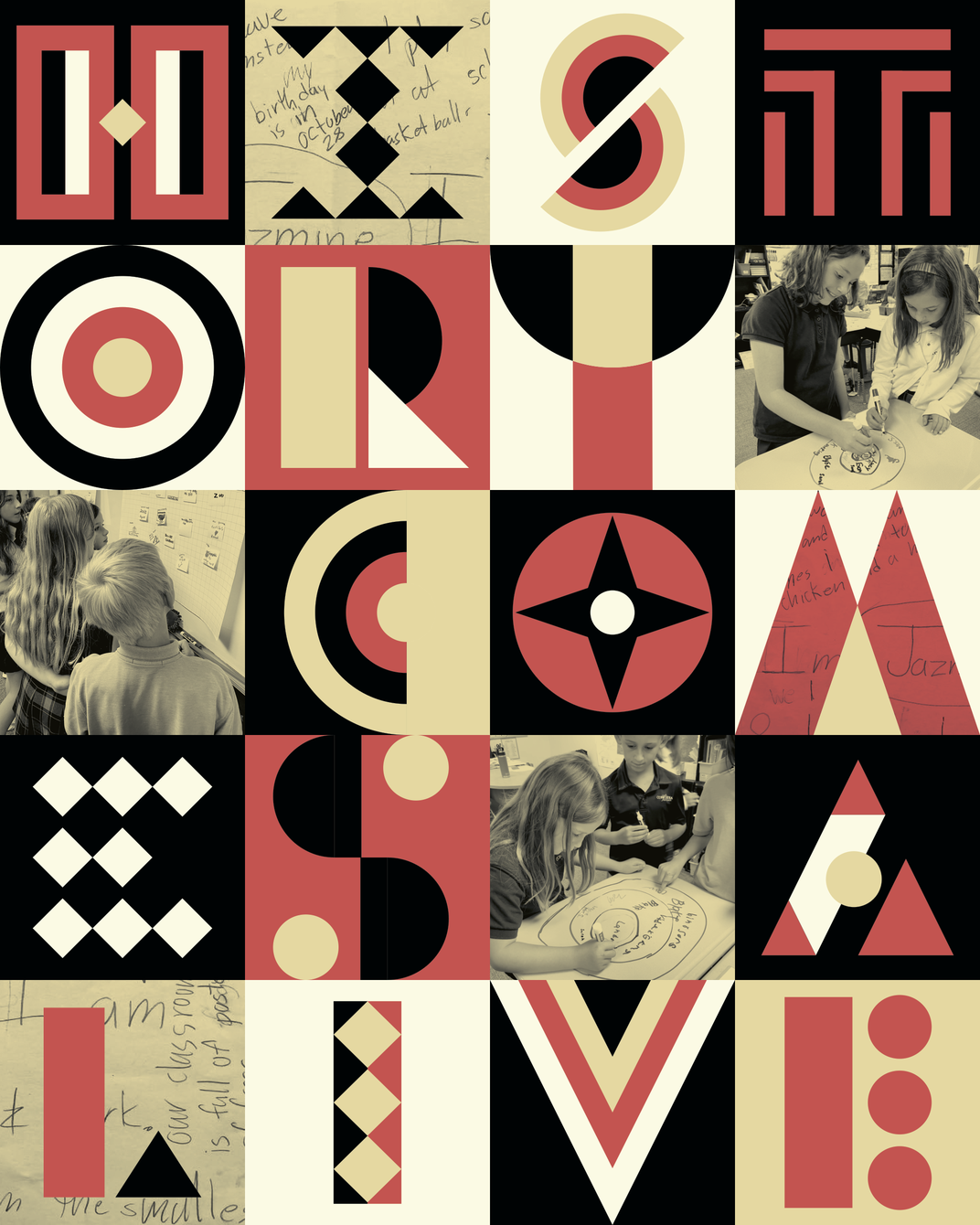 On an autumn day in 2022, in a classroom in South Sioux City, Nebraska, Isabella, a third grader, examined an image of a very old quilt. Her face lit up: "Oh! My grandma has a quilt like that."
The quilt in the image, William Corcoran's bed cover—made in 1883 and 1884, and now held at the National Museum of American History—includes scenes from every U.S. state and territory at the time. It is a snapshot of American history.
So is Isabella's family quilt.
Isabella's teacher, Holly Corcoran, remembers this moment well: "My goal is to make history come alive," she said. "You can teach material at kids all day, but when they connect to it—when you get kids to care—you get them to invest in what they're learning."
The Smithsonian's education resources are some of the best-kept secrets in the nation. More than 300 educators across the institution consistently create standards-aligned, deeply researched materials that illuminate connections among art, history, science and culture—and make learning real and relevant to students of all ages.
"I truly believe that access to a high-quality education is the great equalizer," said Monique M. Chism, Ph.D., Smithsonian Under Secretary for Education, "and the Smithsonian has some of the best educational resources in the world to support learning, to help expand thinking and change perspectives."
"It was hard for me to recognize the cultures that are in my classroom—to pull those out and highlight them in a respectful way. I realize now that most people want to be heard—to tell their stories."
—Holly Corcoran, teacher, South Sioux City, Nebraska
Reach Every Classroom
Until very recently, Nebraska educators like Corcoran and fourth-grade teacher Christin Senechal "did not have a sense of how the Smithsonian approaches education at all."
In early 2022, the Smithsonian and the Nebraska Department of Education launched a partnership to reach students and educators where they are—in classrooms and communities far beyond the National Mall.
Corcoran, Senechal and 11 other Nebraska teachers signed up for the program, which included professional development courses, collaborative workshops, and travel between Omaha, Nebraska and Washington, D.C., to meet and work with museum educators.
William Corcoran's quilt is part of a module—a multipart lesson plan—co-created by Smithsonian educators and Nebraska teachers to answer the question "How are communities alike and different?" It is one of five modules designed to address Nebraska's multicultural education statute: Classrooms must include multiple perspectives; honor the contributions of Black, Latinx, Native American and other communities; and build sensitivity, respect and understanding among all students.
For five months, Nebraska teachers and experts from nine Smithsonian museums and cultural centers including the National Museum of the American Indian, the Smithsonian Asian Pacific American Center and the Smithsonian's National Portrait Gallery crafted lessons and activities to help students think about biases and stereotypes, examine historical events from different angles, and appreciate classmates' backgrounds and experiences.
"My perspective of teaching has changed," said Corcoran. "I've always taught about history and culture, but it was hard for me to recognize the cultures that are in my classroom—to pull those out and highlight them in a respectful way. I realize now that most people want to be heard—to tell their stories."
Nebraska's multicultural education statute encourages educators to go beyond the textbook, asking teachers to help students learn about and celebrate their varied perspectives.
This is the Smithsonian's charge too.
An Ambitions Vision
The Nebraska project will inform next steps toward an ambitious vision: bringing the Smithsonian into every classroom in the United States. Already, it has helped build and nourish community among educators.
"So much has been asked of teachers in the last couple of years," said Tiffany McGettigan, head of education at the Hirshhorn Museum and Sculpture Garden. This project shows that "the Smithsonian can back them up and help serve their students, even in challenging environments."
Modules created through this project are now available for educators and learners everywhere to use and adapt: https://s.si.edu/NMEI22
Published February 2023 in IMPACT Vol. 9 No. 1
Everything you read about in IMPACT is made possible in part thanks to support from lifelong learners like you. Donate today and power Smithsonian's mission to create and share knowledge with everyone, everywhere.
Want more stories about how the Smithsonian impacts your world? Join our community of curious, passionate knowledge-seekers from across the globe.