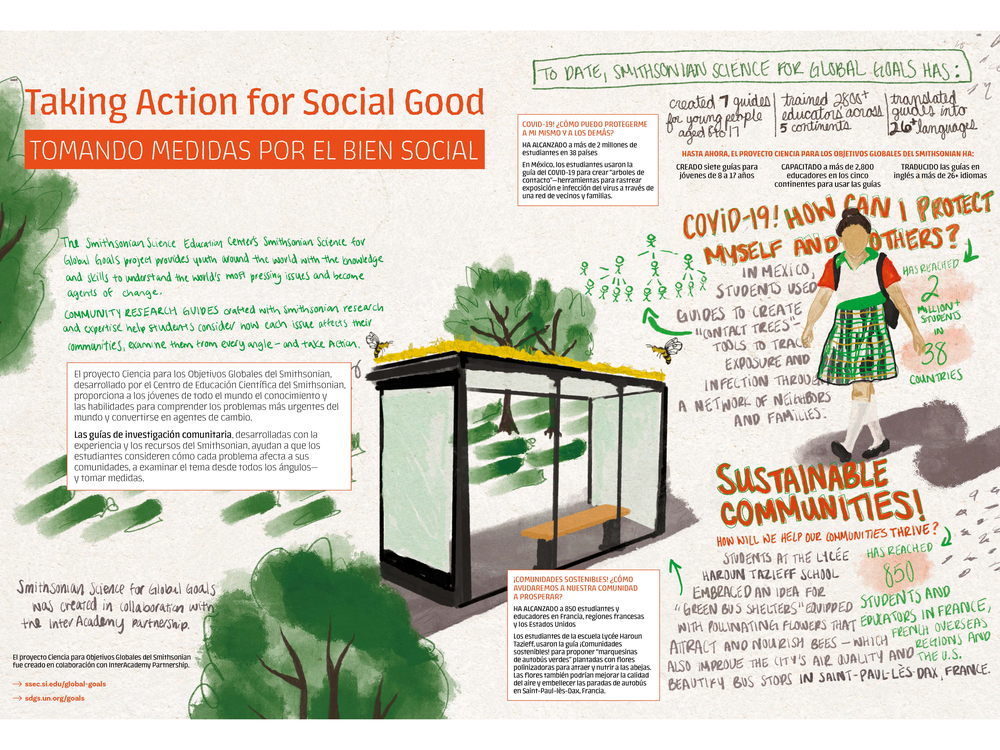 Smithsonian Science for Global Goals is inspiring young people around the world to tackle the world's toughest problems. Click for a closer look at the project, the people and the ideas making a difference, in 
English
 and in 
Spanish
.
Published June 2022 in IMPACT Vol. 8 No. 2
Everything you read about in IMPACT is made possible in part thanks to support from lifelong learners like you. Donate today and power Smithsonian's mission to create and share knowledge with everyone, everywhere.
Want more stories about how the Smithsonian impacts your world? Join our community of curious, passionate knowledge-seekers from across the globe.