YOUR IMPACT | YOUR SMITHSONIAN
Visionary Sisters Make a 'Modern Museum'
The making of Cooper Hewitt, Smithsonian Design Museum started with two sisters. Learn more about the sisters, their family and the origins of the nation's design museum.
---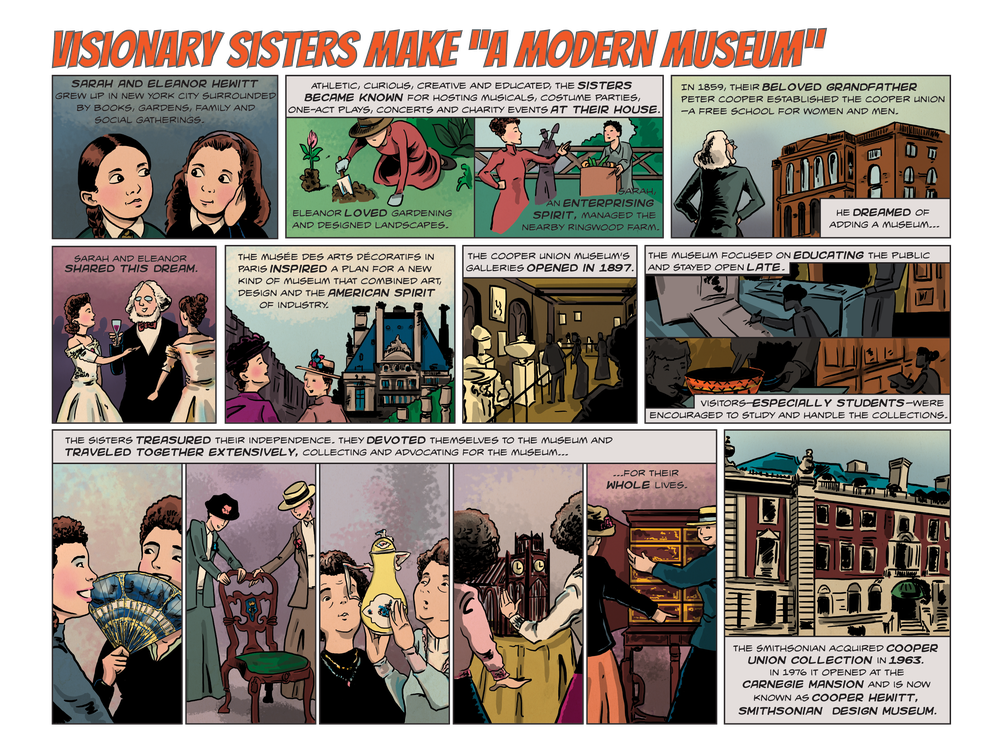 Sarah and Eleanor Hewitt are subjects of the museum's exhibition Sarah & Eleanor Hewitt: Designing a Modern Museum (on view through Oct. 10, 2022).
For more stories of innovation at the Smithsonian: visit si.edu/support/impact/moments-innovation-comic
Everything you read about in IMPACT is made possible in part thanks to support from lifelong learners like you. Donate today and power Smithsonian's mission to create and share knowledge with everyone, everywhere.
Want more stories about how the Smithsonian impacts your world? Join our community of curious, passionate knowledge-seekers from across the globe.