YOUR IMPACT | YOUR SMITHSONIAN
A Window In
We spoke with three Smithsonian art curators about recent acquisitions that capture the spirit and vision of each museum's vast and growing collection.
---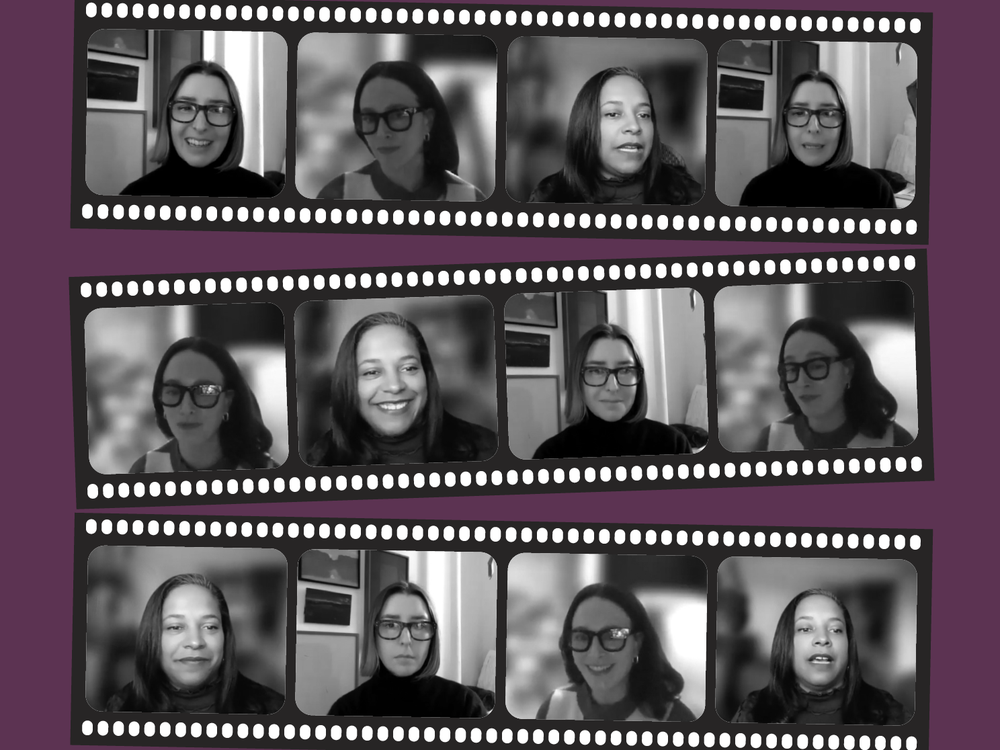 The Smithsonian holds iconic and historic objects and artworks—Dorothy's ruby slippers, dinosaur bones, artwork by Nam June Paik and paintings by Mickalene Thomas. It also holds newer artworks brought into the collection by Smithsonian curators—pieces that reflect the current moment and offer a window into today for tomorrow's visitors. We spoke with curators from the National Museum of African American History and Culture; Cooper Hewitt, Smithsonian Design Museum; and the Hirshhorn Museum and Sculpture Garden about three recent acquisitions that capture the spirit and vision of each museum's vast and growing collection.
The interview has been edited and condensed for clarity. To watch the full interview, visit si.edu/support/impact-roundtable
I Go To Prepare A Place For You (2021)
Quilted and appliquéd textile portrait of Harriet Tubman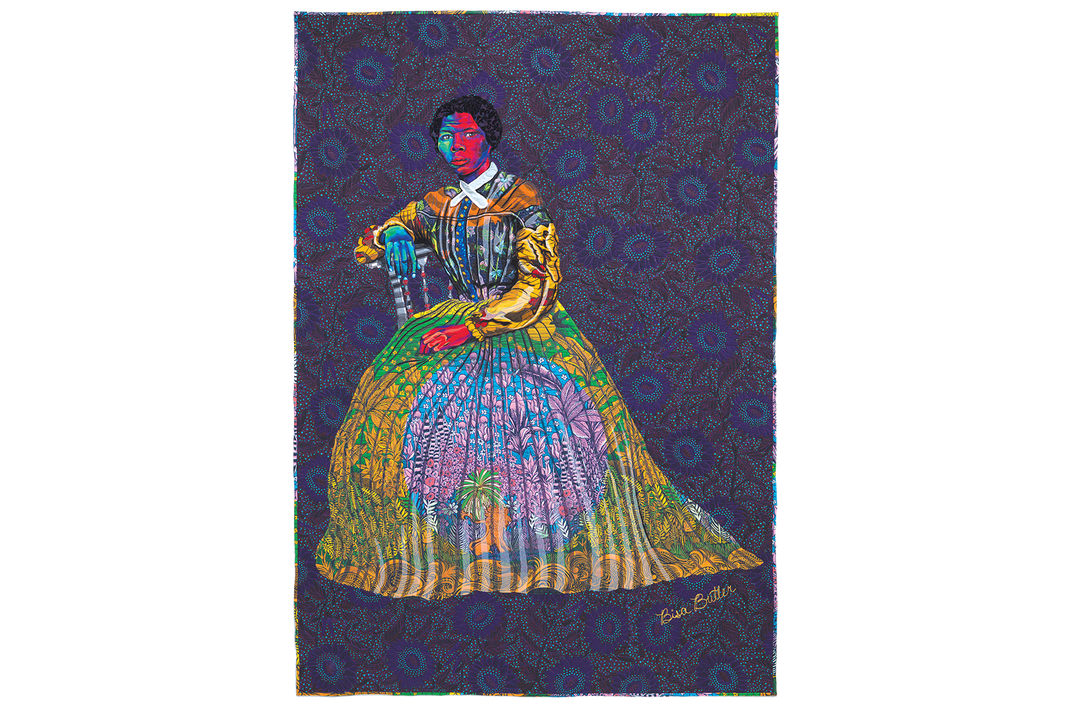 Tuliza Fleming, interim chief curator of visual arts and curator of American art, National Museum of African American History and Culture:
Textile artist Bisa Butler uses photographs of African Americans—often anonymous, black-and-white historical photographs—as muses to create large-scale textile works of art. For this piece, she chose a photo of Harriet Tubman from our collection. It is one of the earliest known photographs of the abolitionist and underground railroad conductor, who was a tour de force in her own right.
Our museum is dedicated to telling the American story through the lens of African Americans. Butler's piece engages with a historical subject in a work that tells us about the history of slavery, abolition and theCivil War, and Harriet Tubman'splace in that history. The piece also tells us about the artist herself, and what motivates her in her artistic practice.
When I came to the museum, we only had two works of art in our collection.
We decided to concentrate on artwork that deals with themes of social justice. African Americans have been disproportionately affected by issues related to social justice and disparity, and many are at the forefront of engagement with social justice movements.
So Butler's piece and artworks like Amy Sherald's portrait of Breonna Taylor, jointly acquired in 2021 by the museum and the Speed Art Museum in Louisville, Kentucky, for example, underscore the type of work we're collecting. We want to show how African American artists, who are working on the front lines, help to address issues of inequity and injustice in our nation.
Savage Series Chair, Jay Sae Jung Oh (2011)
Chair made of found objects and leather cord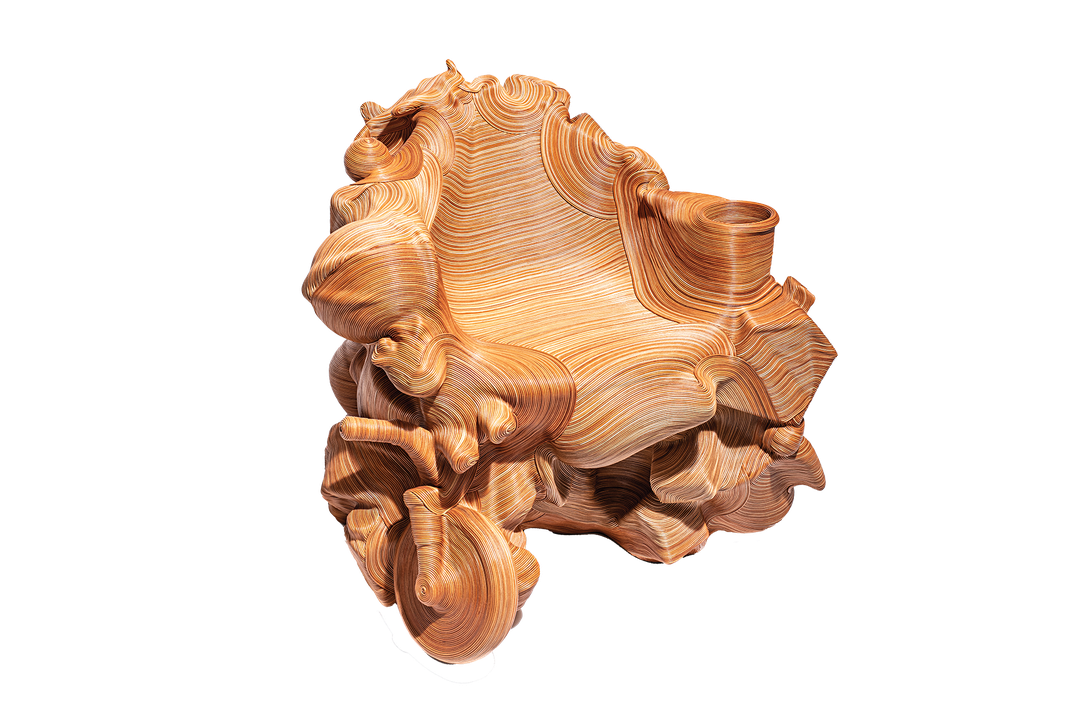 Alexandra Cunningham Cameron, curator of contemporary design and Hintz Secretarial Scholar, Cooper Hewitt, Smithsonian Design Museum:
Jay Sae Jung Oh was born in South Korea and has a studio in Seattle. The chair is part of an ongoing series called the Savage Series that she started making around 2010.
Each object is unique, and consists of found and donated plastic objects—things that people have thrown away or abandoned—that the artist has collected and assembled into furniture like small tables or a planter. She meticulously binds them in a natural material like jute or leather cord—an extremely laborious process.
This piece invites close looking and imagination, and plays on a familiar trope: turning trash into treasure. But it's also a reminder that something disposable to one person is of great value to someone else.
One of the focuses of my work is thinking about how design shapes values, and how contemporary design has an impact on how people think and feel.
This is something a museum or a curator can't do in a vacuum. So Cooper Hewitt has constructed a responsive collecting initiative, a forum for talking about contemporary design works and what should be brought into the collection that gives an indication of how designers are responding to the present day—urgent issues like the environmental crisis and the pandemic.
We want to engage in a broader conversation outside of the curatorial department around what is relevant to us and to our audiences—what needs to be preserved and cared for, exhibited and interpreted.
We Come in Peace, Huma Bhabha (2018)
Bronze sculpture displayed in the Hirshhorn's sculpture garden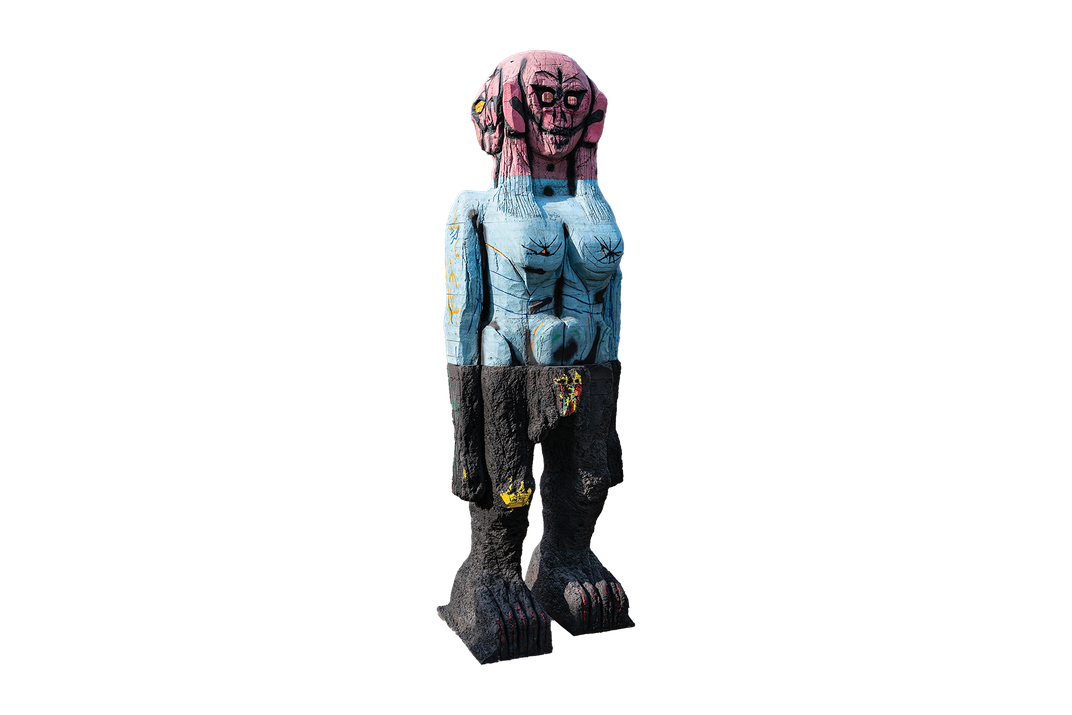 Anne Reeve, associate curator, Hirshhorn Museum and Sculpture Garden:
Pakistani American artist Huma Bhabha creates these magnetic, sometimes harrowing, figurative works that seem to have emerged from a prehistorical or a postapocalyptic universe. This figure is in bronze, brightly painted and stands outdoors at almost 13 feet tall. The figure is very intentionally neither male nor female, and has five faces that encircle its head.
It is unlike anything else that is currently in our sculpture garden, and unlike anything else that people see on the National Mall as they walk by. Bhabha speaks of it as her own kind of anti-war monument, thinking about ways that we create ideas of the other—of the stranger—and how those ideas can be weaponized in our daily lives. Putting the sculpture on the National Mall is a powerful and unique statement of peace.
We Come In Peace testifies to the spirit of the Hirshhorn insofar as it's reflecting the art and the artists of our time. All the works we're discussing today show very clearly that art doesn't exist in a vacuum—it is made of and speaks to the world in which it is made, the world in which artists are living and working.
The piece complements the Hirshhorn's collection, specifically the sculpture collection—Bhabha is steeped in a history of sculpture, and Auguste Rodin, in particular, had a specific influence on her. Bhabha's work converses with the Rodins, looks back to that language of sculpture and extends it in interesting and new ways.
Published March 2022 in IMPACT Vol. 8 No. 1
Everything you read about in IMPACT is made possible in part thanks to support from lifelong learners like you. Donate today and power Smithsonian's mission to create and share knowledge with everyone, everywhere.
Want more stories about how the Smithsonian impacts your world? Join our community of curious, passionate knowledge-seekers from across the globe.