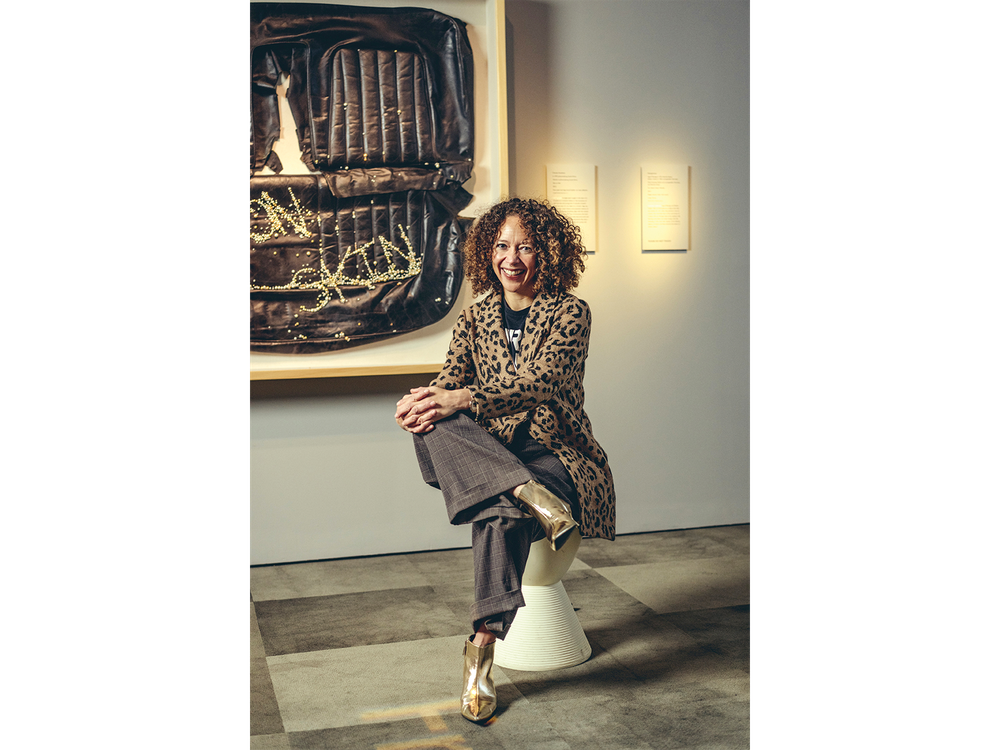 Ngaire Blankenberg's tenure as the new director for the National Museum of African Art started with a bold event: 24 Hours of the Smithsonian in Lagos, a day for experiencing the sights, sounds, food and art with Smithsonian-commissioned artists and curators in Nigeria's largest city. "I don't call it a pop-up," Blankenberg says. "It was a weekend for coming to the Smithsonian in Lagos. We are repositioning the museum for an international audience—especially millennials and Gen Z."
A former museum consultant and television and documentary producer from South Africa and Canada who has lived on three continents, Blankenberg wants the National Museum of African Art to be more like the Lagos event: "multisensory," she says, "with people, conversation and engagement. There'll be performance and art, but all kinds of art, food, fashion and immersion."
What follows is a conversation with Blankenberg about her first few months at the Smithsonian, edited for length and clarity. 
Q: What's your vision for the museum?
A: This museum is often referred to as one of the best-kept secrets on the National Mall. I don't want it to be a secret anymore. My vision is to create a 21st-century global African art museum, with an international presence in Africa and the African diaspora. Migration is not one way anymore. You may live in Lagos and then New York, Dubai or Dakar. Because of technology and social media, there's a much more vivid sense of being in two places. This museum for a long time has been about Africa, and it needs to be for Africans of Africa, celebrating global creativity.
Q: Tell us about yourself.
A: My identity as an African person is very important for this museum because I don't see Africa as "other," and I don't see it as particularly exotic. I'm interested in talking to other African or global African people and making sure that this is a space for a fluidity of experiences and coming together of different people.
Q: What is the role of museums today?
A: Museums are vital public spaces. Looking at art revitalizes me. I think it can do that for a lot of people. I want to build a regenerative ecosystem that feeds, literally and figuratively, artists and creators of global Africa. We're very open to new models of equitable partnerships. africa.si.edu
Published March 2022 in IMPACT Vol. 8 No. 1
Everything you read about in IMPACT is made possible in part thanks to support from lifelong learners like you. Donate today and power Smithsonian's mission to create and share knowledge with everyone, everywhere.
Want more stories about how the Smithsonian impacts your world? Join our community of curious, passionate knowledge-seekers from across the globe.