YOUR IMPACT | YOUR SMITHSONIAN
The New Normal
The COVID-19 pandemic changed everything for arts and culture institutions worldwide. At the Smithsonian, we are confronting challenges and embracing opportunities presented by "a new normal."
---
When Carolyn Royston and Rachel Ginsberg, Launched the Interaction Lab at Cooper Hewitt, Smithsonian Design Museum, in 2019, they had no idea how essential its mission would become.
Ginsberg directs the lab, which was designed as a collaborative play space for museum professionals to reimagine the museum experience—a forum to find new ways to enrich a visitor's journey and sustain meaningful relationships with the people museums serve. Royston is the chief experience officer.
Less than one year later, the COVID-19 pandemic changed everything, and the lab's work became a mandate for cultural institutions around the world. The lab embraced the idea of "pandemic as portal": transforming a major challenge for museums into an opportunity to think bigger, get creative and look to the future.
"We are opening our minds to what the lab and the museum can offer as valuable experiences." —Rachel Ginsberg, Director, Interaction Lab at Cooper Hewitt, Smithsonian Design Museum
Now Ginsberg and her team are bringing designers of all kinds, storytellers, partner organizations and members of the Cooper Hewitt community to the lab to explore fresh perspectives on unprecedented problems. They are developing a professional workshop series and a toolkit for smaller museums to host community discussions and problem-solve.
At the Interaction Lab, artists, educators and professionals from arts and culture institutions worldwide are coming together to confront a "new normal."
Exhibitions Everywhere
For museumgoers, exhibitions are a powerful place to learn something new, but National Museum of Natural History curator Sabrina Sholts believes that experience "can — and should — happen everywhere."
The museum's exhibition Outbreak: Epidemics in a Connected World explores how and why new pathogens emerge from animals and can threaten human health on a global scale. It provides context for a pandemic that has transformed the lives of millions around the world.
In 2018, the museum launched a free do-it-yourself toolkit for museums and communities around the world to create their own versions of Outbreak using predesigned panels, customizable templates and more. To date, there have been more than 200 do-it-yourself Outbreak exhibitions in 47 countries. Exhibition materials have been translated into five languages, and the museum designed a virtual tour of the exhibition.
The museum launched do-it-yourself toolkits for two other exhibitions, Genome: Unlocking Life's Code and Dig it! The Secrets of Soil.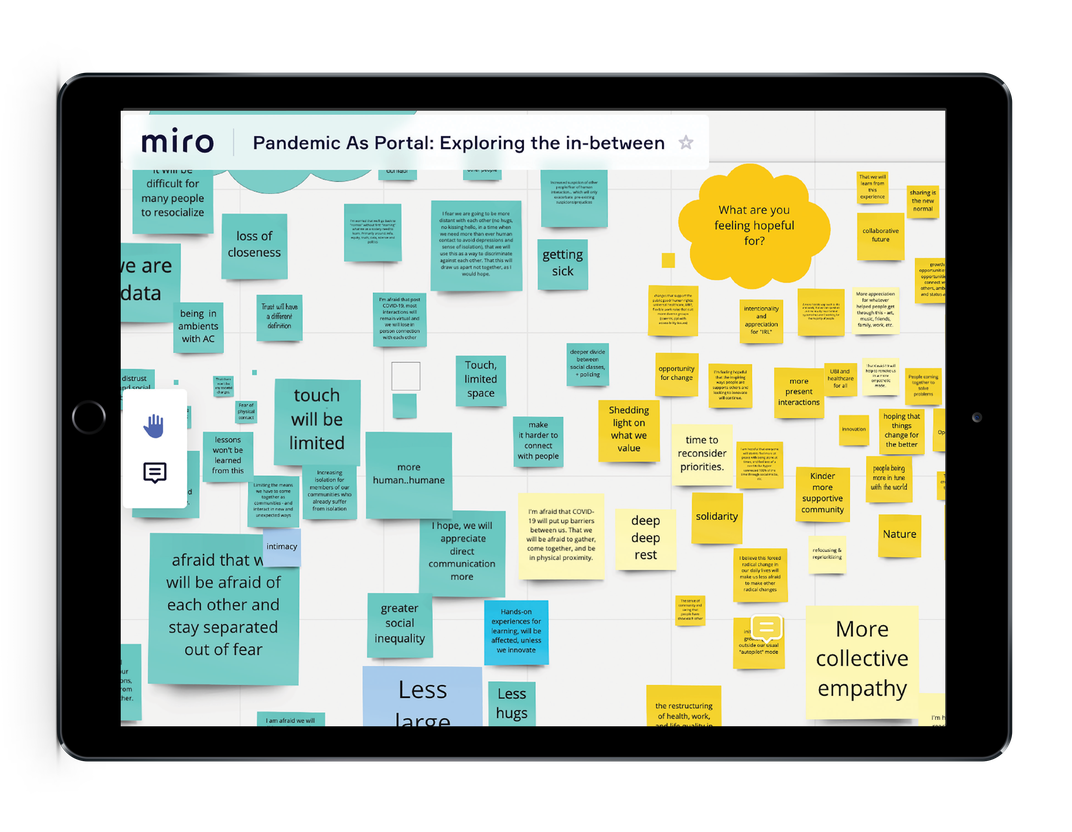 Teacher Training Goes Virtual
When separate in-person summer teacher institutes at the National Portrait Gallery and the Smithsonian American Art Museum were canceled, educators at both museums came together to figure out what comes next.
"We have always been a support system for teachers," said Carol Wilson, Lunder Education Chair at the Smithsonian American Art Museum. "How can we be responsive and relevant now—when educators need us more than ever?"
The Smithsonian's first-ever virtual summer institutes served more than 250 educators across the country, using a state-of-the-art online learning platform designed and built by Smithsonian Enterprises. Art museums partnered with the National Museum of African American History and Culture, the National Museum of American History and the Smithsonian Center for Learning and Digital Access to create a powerful interdisciplinary program about using museum objects to teach art, history, literature and science.
More than that, the institutes became a forum for educators across disciplines facing a very different kind of school year in 2020. Smithsonian experts facilitated discussions about digital literacy, distance learning and ways that Smithsonian content can help students understand the current moment.
"It is time for us to learn alongside one another as a community," said Briana White, head of education at the National Portrait Gallery.
Everything you read about in IMPACT is made possible in part thanks to support from lifelong learners like you. Donate today and power Smithsonian's mission to create and share knowledge with everyone, everywhere.
Want more stories about how the Smithsonian impacts your world? Join our community of curious, passionate knowledge-seekers from across the globe.