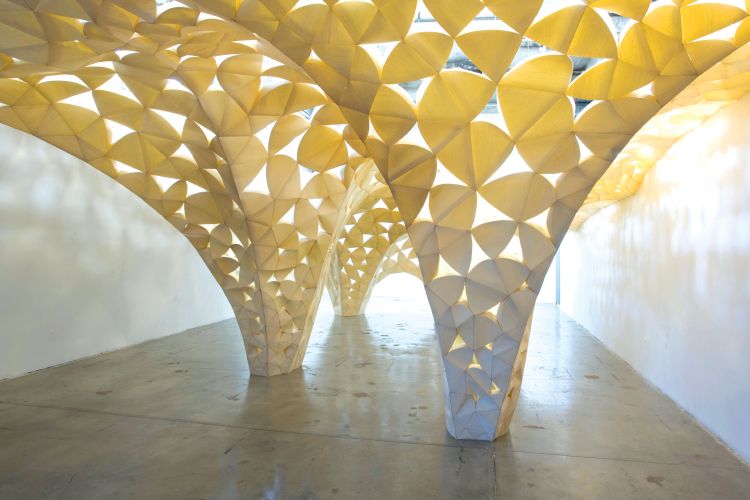 The National Design Awards Celebrate 20 Years of Inspiration
Give a group of enterprising fourth-graders stencils and art supplies, ask them to design "protest posters," and you might be surprised at the results. That's what happened when 2018 National Design Award winner Michael Ellsworth led a workshop at a public school in Oakland, Calif., last winter. He and his co-leaders initially expected the students to design posters calling for longer recess periods or better school lunch options: "You know…kids' issues."
Turns out the kids had more pressing concerns: affordable housing, civil rights and gun control.
"The stories they shared were hugely moving," said Ellsworth, the co-founder and principal of Civilization, a Seattle design practice. "There were stories of dealing with racism on a daily basis. There were stories of families being displaced because of rent increases." The students left the workshop with a "foundational understanding" of how design can help solve big problems, he said. The Oakland students' "aha" moment is one of many sparked each year by the National Design Awards—an influential force in the world of design, celebrating its 20th anniversary this fall.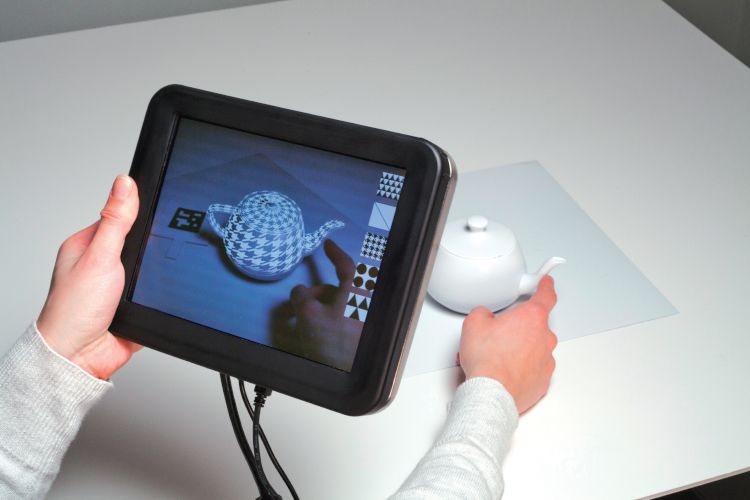 Conceived by Cooper Hewitt, Smithsonian Design Museum and launched as part of the White House Millennium Council in 2000, the annual juried awards recognize America's design leaders in areas such as architecture, fashion, interior and product design. Known as the Oscars of the design world, the awards are given out during National Design Week—a nationwide initiative also hosted by Cooper Hewitt.
"The National Design Awards bring powerful recognition to the ways design can enrich everyday lives," said Caroline Baumann, director of Cooper Hewitt. "We're proud that the award has become not only the imprimatur of good design but encourages people to think about design in new ways, recognizing its power to improve the world."
This year's winners, announced in June, will receive their awards at the National Design Awards gala on Oct. 17, held in the Arthur Ross Terrace and Garden at Cooper Hewitt in New York City. Winners include Susan Kare, a pioneering graphic designer in the tech field known for giving the Macintosh "a smile," and fashion designer Derek Lam.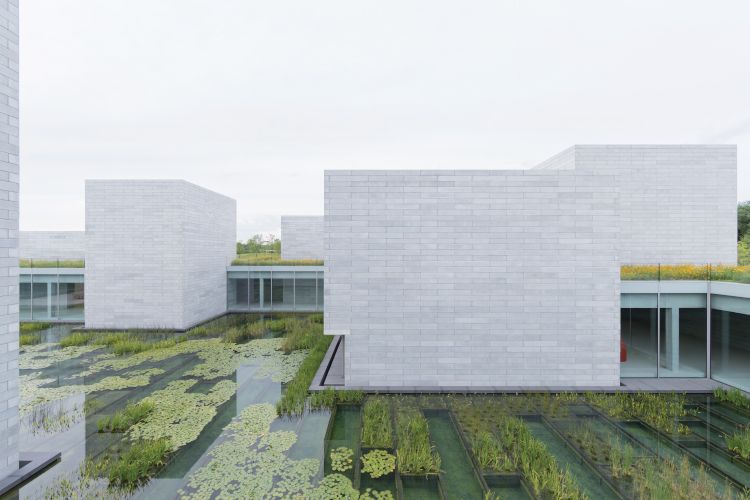 Boosting Young Design Talent
In 2019, for the first time, the National Design Awards include an Emerging Designer Award, created to provide a springboard for young design talent on the rise.
"We recognized that there was a gap in the awards–we have always honored designers who were more advanced in their careers," said Baumann. "It is important to recognize the next generation of designers with this accolade, to tell them, 'Cooper Hewitt believes in you; you are our future.'"
Open Style Lab, a New York City — based nonprofit that designs accessible apparel and wearable technology for people of all abilities, is the 2019 Emerging Designer Award winner. The five-year-old firm teams designers, engineers and occupational therapists with individual clients—those with disabilities or limited mobility—to find wearable solutions to meet their needs. One example: A waterproof jacket and blanket to protect wheelchair users from rain.
The firm began collaborating with Cooper Hewitt last spring, holding two design workshops at the museum for children of mixed abilities and sensory experiences. One workshop—where the group created tote bags adapted for their own needs—was part of Smithsonian Mornings at the Museum, a monthly program for children who have autism.
"We're thrilled with the award. This is our first national recognition, so it's a big statement," said Grace Jun, executive director of Open Style Lab. "It sends a message that we're serious about design. What we do is different—it's a combination of cutting-edge technology and stylish design—so the 'emerging' label fits us well."
The new award is one of many initiatives under the National Design Awards umbrella to help develop young designers and engage students with design thinking. The three-year-old Cities program, for example, offers K-12 design workshops and panel discussions for design professionals across the country. In the past year, the program traveled to Boston, San Francisco/Oakland and Detroit.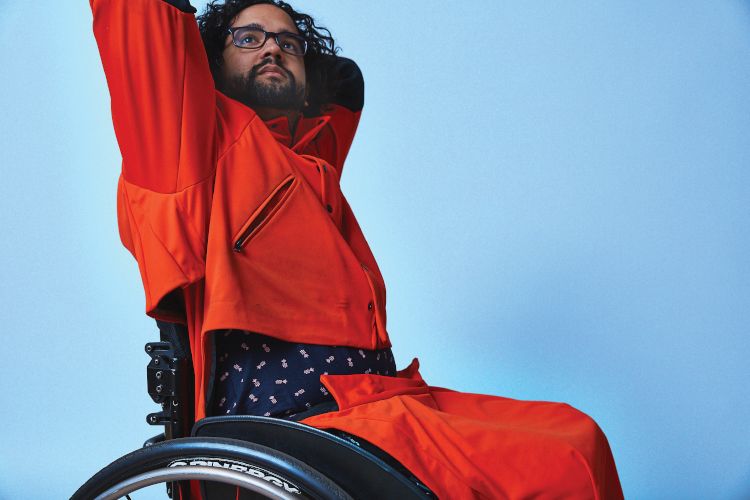 An Annual Design Career Fair, held during National Design Week, invites New York City–area teens and college students to participate in conversations about design careers and education opportunities. Past participants have included Project Runway's Tim Gunn, Isaac Mizrahi and Kate Spade as well as senior designers from Instagram, Facebook and Nike—all companies on the lookout for the next great design mind.
National Design Awards is made possible by generous support from Target. Additional support is provided by Design Within Reach, Facebook and Bloomberg Philanthropies. National Design Award trophies are created by The Corning Museum of Glass. ndagallery.cooperhewitt.org is powered by Behance, part of Adobe, Inc.
National Design Week is made possible by major support from Target. Additional support is provided by Altman Foundation, Siegel Family Endowment and the Richard and Jean Coyne Family Foundation.
In celebration of the 20th anniversary of the National Design Awards, Cooper Hewitt will offer free admission to all museum visitors during this year's National Design Week—Oct. 12-19—courtesy of Target.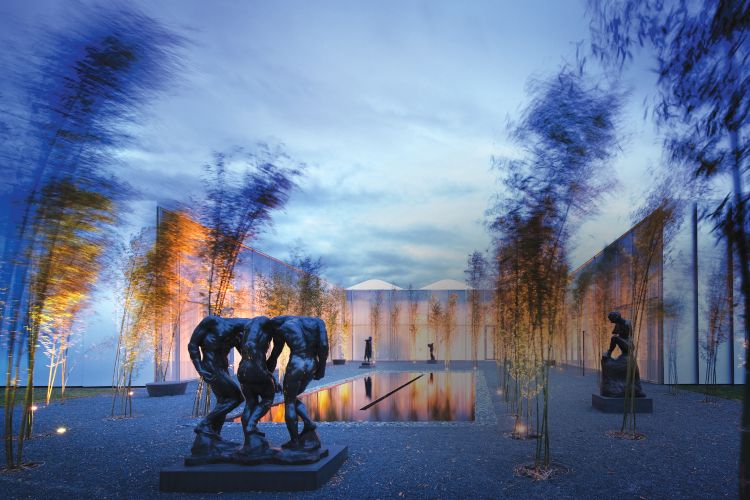 Everything you read about in IMPACT is made possible in part thanks to support from lifelong learners like you. Donate today and power Smithsonian's mission to create and share knowledge with everyone, everywhere.
Want more stories about how the Smithsonian impacts your world? Join our community of curious, passionate knowledge-seekers from across the globe.