How Conservation Promotes the Synergies of Sustainability
Smithsonian Working Land and Seascapes' new study unveils conservation's ability to advance progress toward the Sustainable Development Goals
---
"The whole is greater than the sum of its parts." Jessica Deichmann, a researcher with the Smithsonian National Zoo and Conservation Biology Institute and the Smithsonian Working Land and Seascapes (WLS) program, relayed this Aristotelian saying when asked about the secret sauce to the United Nation's Sustainable Development Goals (SDGs).
Created in 2015, the SDGs represent a universal call to action for building a more sustainable planet by 2030. While the 17 goals span a large set of environmental, social, and economic topics, they are highly interconnected. Actions in one area of sustainability influence the outcomes of another. Indeed, global change forces us to recognize the inextricable links between ecological health and human well-being. By working together rather than separately to promote synergy in this relationship, we can create pathways into a future where nature and humanity may thrive.
Conservation is a powerful mechanism for performing this collaborative work, confirms a new study by 16 researchers across the WLS network. With over 14 projects in 13 countries, WLS uses science to support ecosystems and the people who depend on them, but how to quantify these applications and communicate their contributions to sustainable development – "that's a key question," said Deichmann.
To meet this challenge, WLS researchers came together to evaluate how the program's research and conservation actions "map" to the UN's SDG framework. Project leaders identified areas where WLS activities contribute to achieving the SDGs, according to how those actions advanced the targets and indicators associated with each goal.
Results of the study were remarkable. WLS activities contributed to 16 of the 17 SDGs, meeting almost half the targets. These numbers debunk a common misconception that conservation can only accomplish ecological goals, even sometimes at the expense of societal needs.
While conservation has traditionally focused on nature, WLS and other programs around the world practice a holistic approach that equally prioritizes the human benefits of protecting biodiversity and ecosystem services.
"It's exciting to see a shift towards more interdisciplinary conservation efforts that are demonstrating how conservation can contribute to what have previously been categorized as social problems," said WLS program manager Molly Dodge.
The UN's integrative SDG framework mirrors this ideological movement, but with that said, most nature-related activities in the SDGs fall explicitly under two goals: SDGs 14 – Life Below Water, and 15 – Life on Land. However, by contributing to nearly all the SDGs, WLS illuminates conservation's unique capacity to help nations achieve a broad range of ecological and societal goals, while amplifying co-benefits between goals that bind the UN's vision of sustainability.
"No one organization is likely able to do this, however," said WLS researcher Justin Nowakowski. As time runs out in the 2030 Agenda, all authors of the study agree: Building bridges across communities, conservation groups, industries, and governments is a pivotal strategy for realizing conservation's potentially manifold impacts on the SDGs.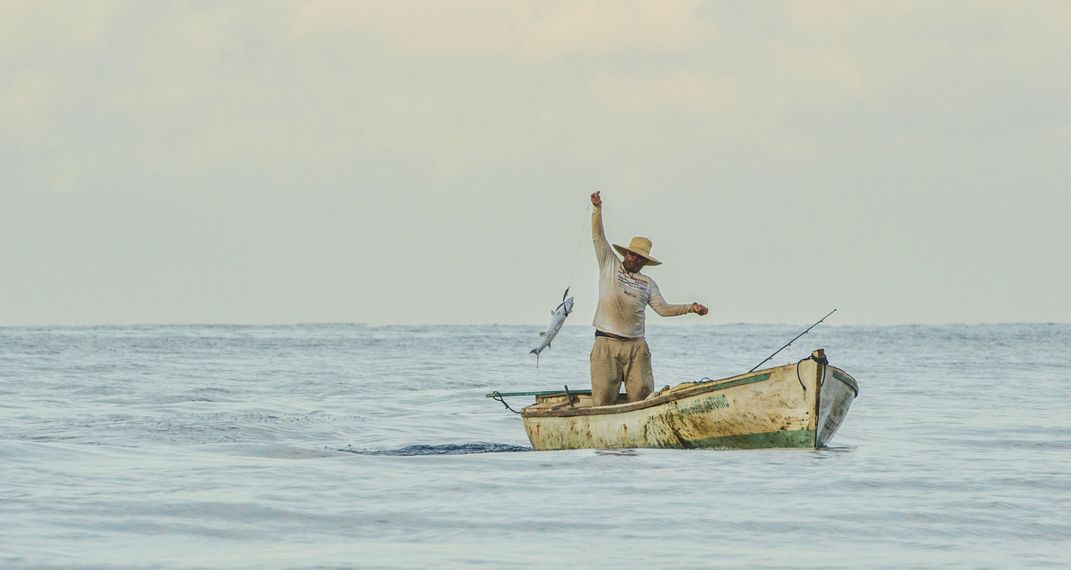 WLS fosters relationships among diverse sectors that interact across landscapes and seascapes. One case described in the new study is WLS's research in the Mesoamerican Reef (MAR), a region vitalized by mosaics of seagrasses, mangroves, and coral reefs along the Caribbean coasts of Mexico, Belize, Guatemala, and Honduras.
Scientists within the Marine Conservation Program, at the National Museum for Natural History, and the Healthy Reefs for Healthy People Initiative work with partners to support community-led decision-making throughout the region. As Steve Canty, researcher within WLS and coordinator of the Marine Conservation Program, explained, "We collaborate as widely as possible to try to get the best information to feed into best practices."
Projects in the MAR range from improving small-scale fisheries for sustainable jobs and food security, to building resiliency in communities against extreme weather and climate change. For example, mangroves, are powerful shoreline protectors and carbon sequestration hotspots, which is why Belize has included mangrove conservation in its Nationally Determined Contributions to the Paris Agreement. Last year, researchers partnered with NGOs, universities, Belize's government, and international groups to conduct an inventory of mangrove carbon and implement mangrove blue carbon monitoring techniques. This summer's focus will be exchanging knowledge among research teams in Belize, Guatemala, and Honduras.
Thanks to cooperative efforts like these, WLS projects in the MAR met 48 targets across 14 SDGs, including SDGs 1 – No Poverty, 13 – Climate Action, and 17 – Partnerships for Goals.
Similarly, The Gabon Biodiversity Program at the Smithsonian National Zoo and Conservation Biology Institute mapped its projects to 14 SDGs and 20 targets. Research in Gabon is highly applied, said Jessica Deichmann, "because we purposely partner with the private sector to solve problems." This includes working with oil and forestry companies to develop sustainable land-use practices in the Gabon Complex of Protected Areas' industrial corridor.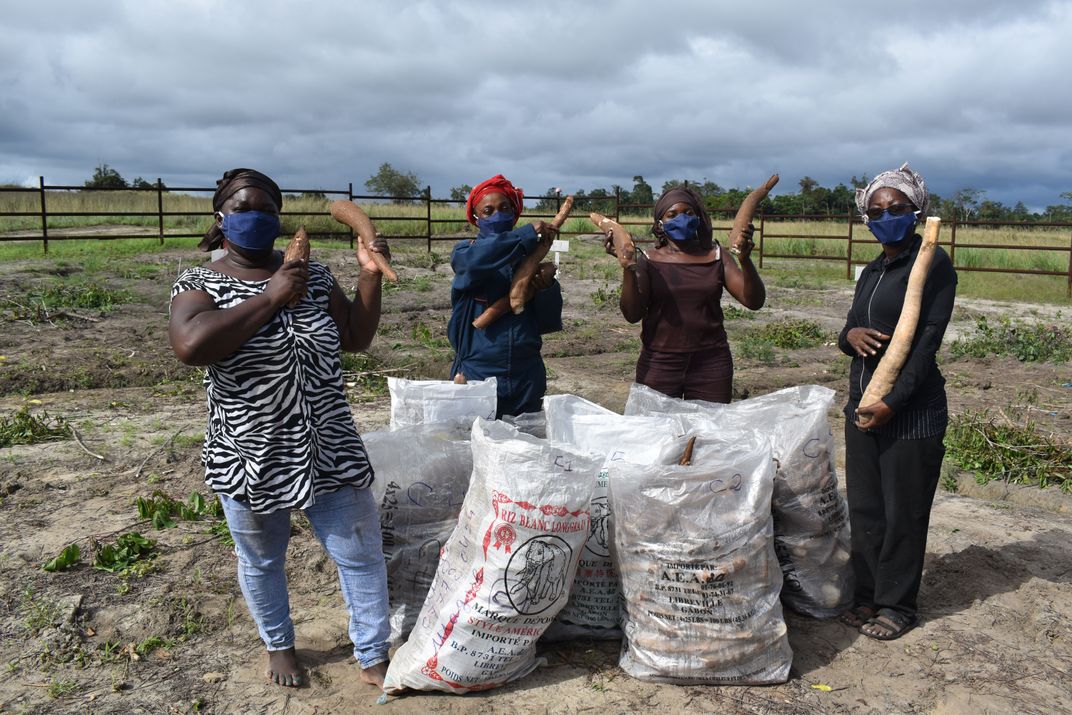 Partnerships with industries inspired WLS's idea for the new study, since the World Business Council for Sustainable Development (WBCSD) has already mapped activities across the private sector. WLS project leads adopted WBCSD's roadmap as a guide for their mapping exercise. Moving forward, they hope that by demonstrating conservation's alignment to the SDGs, WLS's study will spur more cross-sector collaborations, because, as Steve Canty said, "We're now able to work together under a unified framework."
The value of speaking the same language, as the study puts it, also applies to groups within the conservation sector. Matthew Ogburn from Chesapeake and Rappahannock WLS at the Smithsonian Environmental Research Center said that networking within the Smithsonian and beyond encourages scientists to recognize the synergies among conservation programs in different parts of the world, from the Chesapeake Bay Watershed in the United States, to Agua Salud in Panama, to the Cañete River Watershed in Peru.
"And this paper," Ogburn said, "is one of the first concrete examples of products that really come from that."
The SDGs provide a shared lexicon for conservationists to communicate their contributions to sustainable development. But some groups may find it difficult to translate their local and regional actions into the UN's global outcomes. Justin Nowakowski explained that the SDGs omit intermediary milestones that link small-level changes to high-level goals, targets, and indicators.
"Because of that gap," Nowakowski said, "we may be really underestimating the true progress" of integrative conservation.
But if there's one takeaway from WLS's sweeping alignment to the SDGs, it's that conservation matters at every scale. The health of our working landscapes and seascapes depend on the everyday interactions between humans and our more-than-human world. So, in the context of sustainable development, Steve Canty explained that small actions have big consequences. "And if we can get a lot more small actions and bigger ones and keep scaling up, then we have the potential to reach these goals," he said.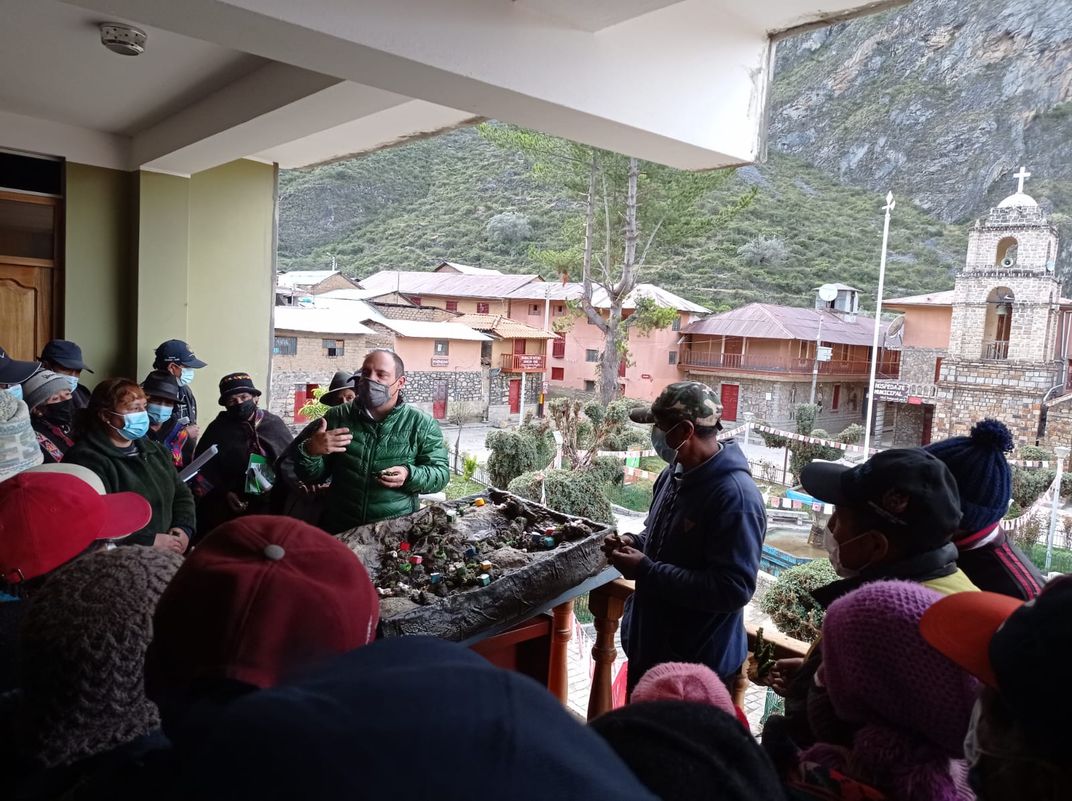 As a member of the Chesapeake and Rappahannock WLS team, I reflect upon the story of river herring. River herring were once an ecological and cultural staple of the Chesapeake Bay Watershed. Their upstream migrations every spring ensured a sense of place and economic stability for local communities. But the rise of dams, among other factors, drove river herring populations to a crash, severing the vital connections these fish once forged. In 2018, however, the removal of one dam, the Bloede Dam in the Patapsco River, unlocked over 60 miles of potential habitat. Now, scientists are detecting signs of fish returns and gaining a new sense of optimism for connecting communities to this native species again.
Whether it's restoring one river or an entire watershed, WLS and the SDGs demonstrate how protecting nature can bring us closer to cultivating a healthier home for all. Most critically, by coordinating our actions across landscapes and seascapes, we can help each other see the pathways we have already begun to carve toward a sustainable future.