All We Can Save: Earth Optimism Book of the Month
March's book of the month gets us ready for Earth Month with a collection of hope-filled stories.
---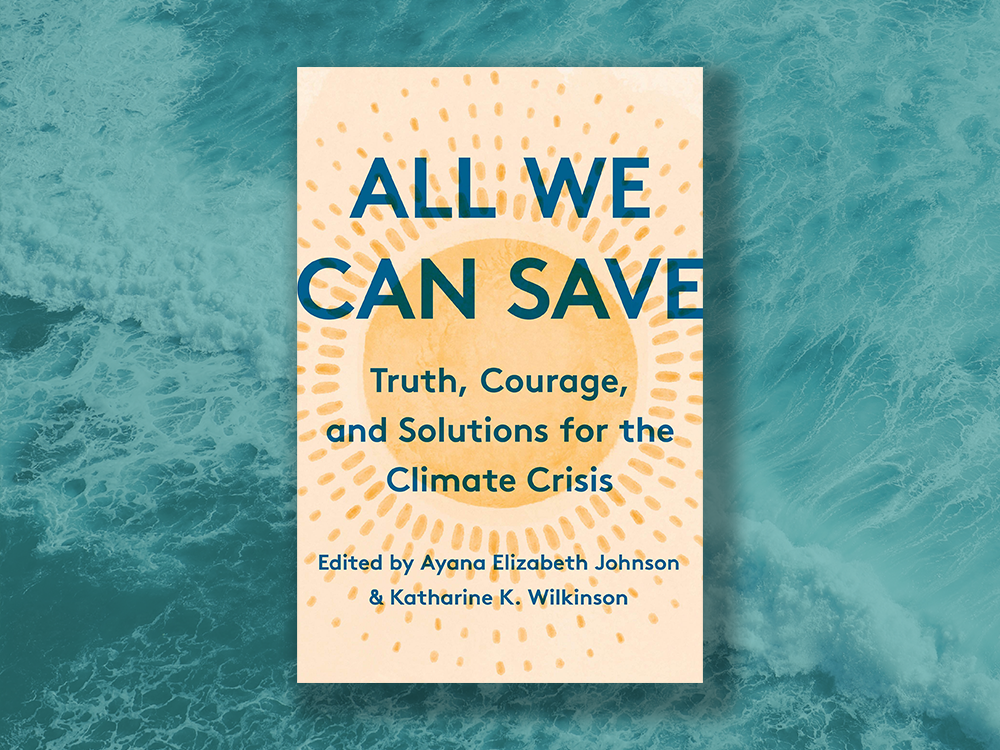 This month's book of the month isn't just one story of optimism – it's a diverse and compelling collage of climate stories, ideas, and poems. All We Can Save is edited by Ayana Elizabeth Johnson and Katharine K. Wilkinson. Together, they've curated a collection of hope-filled perspectives on the climate crisis that has inspired many to think on the side of action rather than being paralyzed with worry about the future of the planet.
We recommend taking this one in as it's been laid out by the editors – section by section, each one beginning with a thought-provoking illustration. And as we approach Earth Month, we hope this book will help you focus your mind on a path forward paved with solutions for climate change challenges. 
Ayana Johnson spoke at the inaugural Earth Optimism Summit in 2017. You can watch her inspiring talk before diving into the book.