Swift Fox, Robot Fish, Mycelium Maps, and More in This Week's Earth Optimism
These stories celebrate success, uncover a spark of hope, share a new idea, or might just make you feel good about Planet Earth.
---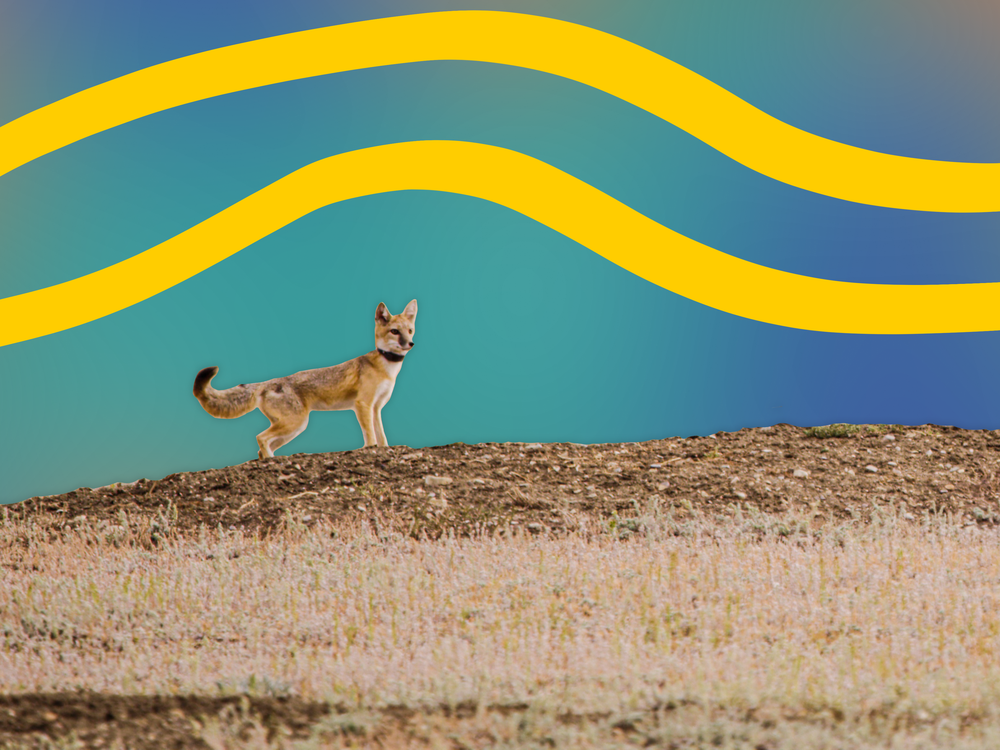 Saving the Swift Fox
One of my favorite stories of last year is the return of the swift fox to its historical habitat in Montana. The swift fox's habitat has dwindled to less than half of its historic range, but last September, a small population was reintroduced. This ongoing project is a collaborative effort between Smithsonian researchers and the Fort Belknap Indian Community with additional support from other conservation organizations. Read a little more about this project and watch a new video from Colorado Parks and Wildlife about their key contribution – the foxes! CPW Helps Native American Tribes, Smithsonian to Restore Swift Fox to Prairie in Montana.
Fear the Robot Fish!
An invasive fish species is in for a rude awakening, thanks to a team of researchers in Western Australia. They've developed a robot that mimics the incredibly invasive eastern mosquitofish's top predator, the largemouth bass. "We made their worst nightmare become real," says one team member. Like something out of a horror movie made for fish, the robot bass terrifies the invasives so severely that they will no longer breed and eventually could die out. Learn more about this nightmare robot in Robotic Fish Scares Invasive Species So Badly That it Cannot Breed from New Scientist. 
Protecting Nature For People
This week in Yale Environment 360, author and ecologist Carl Safina dives into the social pieces of the "Half-Earth" puzzle in Protecting Earth: If 'Nature Needs Half,' What Do People Need?. It's a welcome reflection on the value of these conservation efforts when they take human factors closer into mind. He reminds us that "…a plan to protect half the world must face the fact that landscape conservation has some nasty history to atone for." Indigenous land rights and environmental equity need to be recognized and emphasized in campaigns to conserve the planet for all. 
Mapping Mycelium
Fungi are the oft-forgotten underground super-organisms. They support soil health and sequester carbon but don't nearly get the same spotlight as trees and the ocean for their role in climate health. Researchers are taking on a massive project to map mycelium, the subterranean fungi networks, in an effort to identify hotspots and inform land use and conservation. Read Scientists on a Quest to Map Worldwide Web of Fungi Beneath Our Feet in Mongabay to learn more about the project. 
Need more Earth Optimism? Follow us on Twitter and read past weekly round-ups here.