The Long Ride to COP26
Meet the teen who chose to take the long and most eco-friendly road to the 26th UN Climate Conference.
---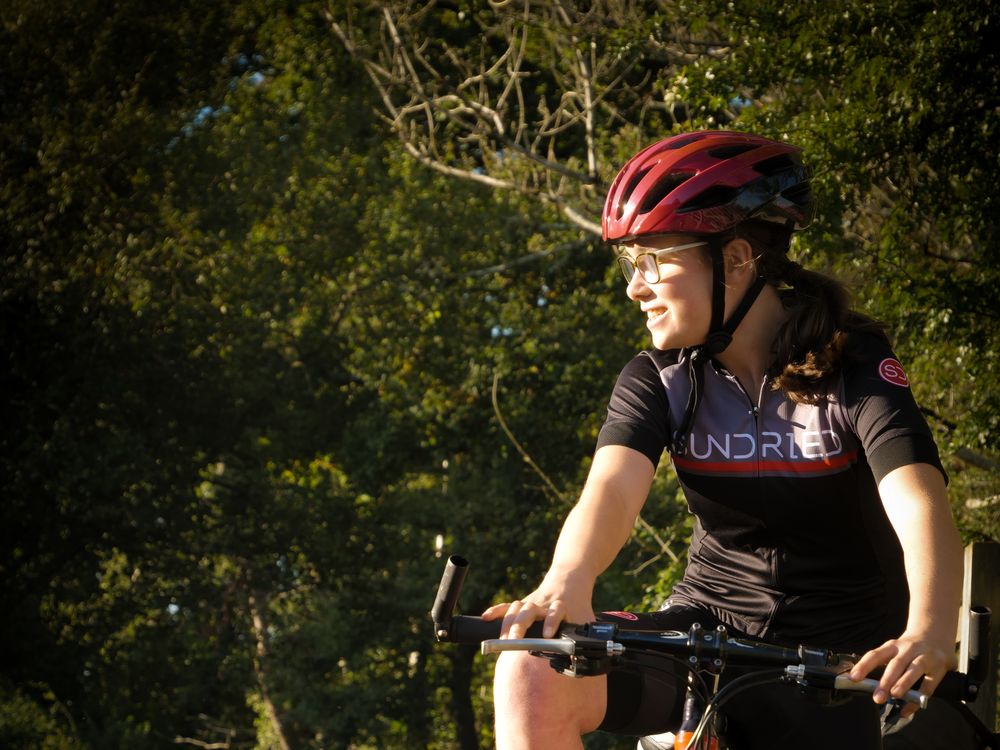 Jessie Steven is a teen environmental activist from Devon, a county in England located a few hundred miles south of the 26th UN Climate Change Conference of the Parties (COP26) in Glasgow, Scotland. Jessie wanted to attend but without relying on the fossil fuels stoking our planet's crisis. I first read about her plans for an epic 570-mile bike journey to COP26 in the Guardian and reached out as she was taking off on the long road to Glasgow to learn more about her mission and how she thinks the simple bicycle can be a powerful tool for climate change. 
First of all, I love the statement you are making by riding to COP26 and I've really enjoyed following along and reading updates. Can you share a little about how you came up with the idea?
As a youth climate activist, I truly believe in the power of the youth voice and feel it should be a key part of decision making surrounding the climate crisis. However, it is not just the youth voice I think should be prominent but a multitude of voices from all backgrounds. I didn't feel this was happening in our political sphere, and so this was one of the reasons that led me to cycle 570 miles from my home in Devon, to Glasgow for the UN Climate Conference, COP26. Another reason that drove me to cycle, was the fact that getting to COP26 sustainably was a very difficult thing. It would have either been very expensive or time consuming, whilst flying (the most polluting mode of transport) was the cheapest. To me, this was wrong, and I decided to be a stubborn teenager and make a stand, making as much noise as possible about the challenges I, and so many others are facing.
What message do you hope your ride will send to world leaders and other key people at the summit?
#ride2cop26 highlighted that collective action crosses all social and economic borders, and so I hope that at COP26, leaders can go beyond the bureaucracies between each country and really strive to create the change we need. The climate crisis goes beyond and above politics and so I hope that they will really take this message to heart throughout the conference.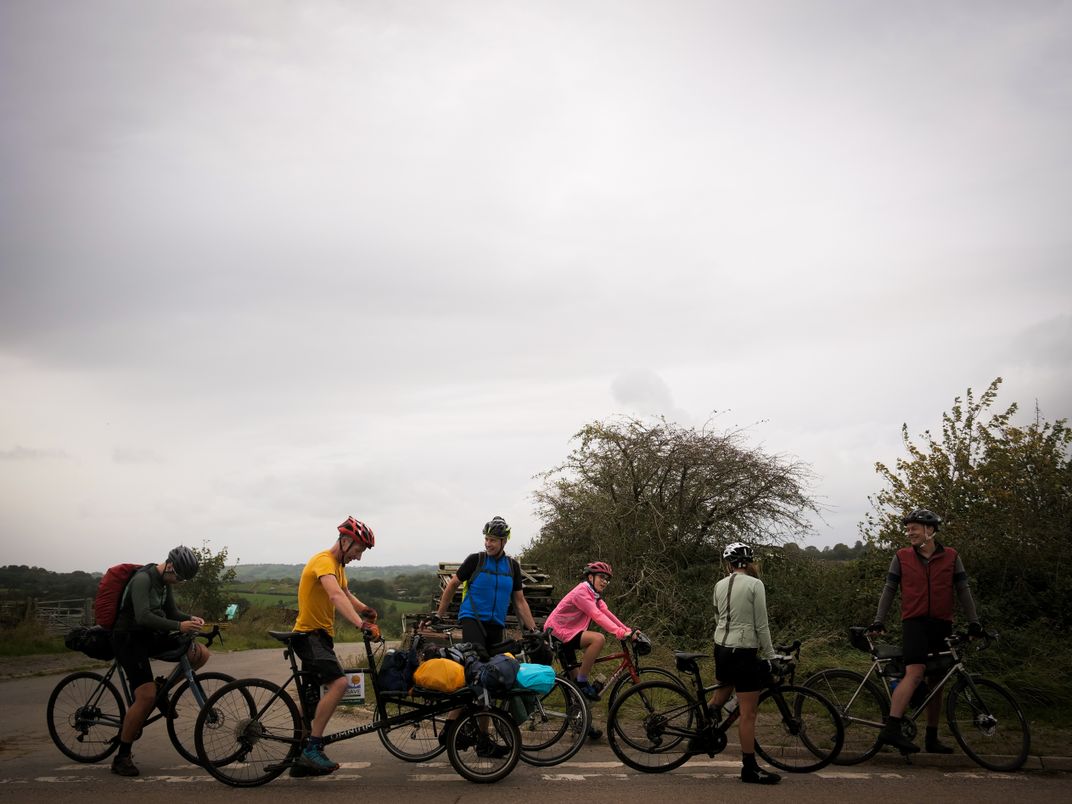 Do you think the cycling industry should have a larger presence in climate conversations? It seems to me like a missed opportunity, especially with the growing market for bikes, particularly e-bikes, and contrasting lack of cycling infrastructure.
I totally agree with this. On the first day of the ride, our first rider in the 'cargo relay' said something which has really stuck with me: 'If bikes were pills, we would all be taking them.' WIth this, he was referring to the multilateral effect that cycling has on all areas of life, from mental health, to the climate crisis and far more. I feel that the positive impact of bikes and cycling should be much more present in the cycling community particularly from bike brands/orgs. With this kind of conversation growing and becoming more widespread, I hope it could really help push our governments to take cycling seriously and develop better infrastructure.
Historically, bikes have been seen as a symbol for equality. Now, I'm starting to see them rise as a tool for activism. Do you think there is an opportunity for this movement to grow?
To me, bikes are the perfect tool for activism. Cycling is such a social and connecting activity and it facilitates some amazing and 'game changing' conversations. I found that when meeting someone new on the bike, the act of cycling makes it less stressful and it somehow cuts out all the 'meaningless fluff' of everyday life. This gives you more time to talk about the big, important things in life.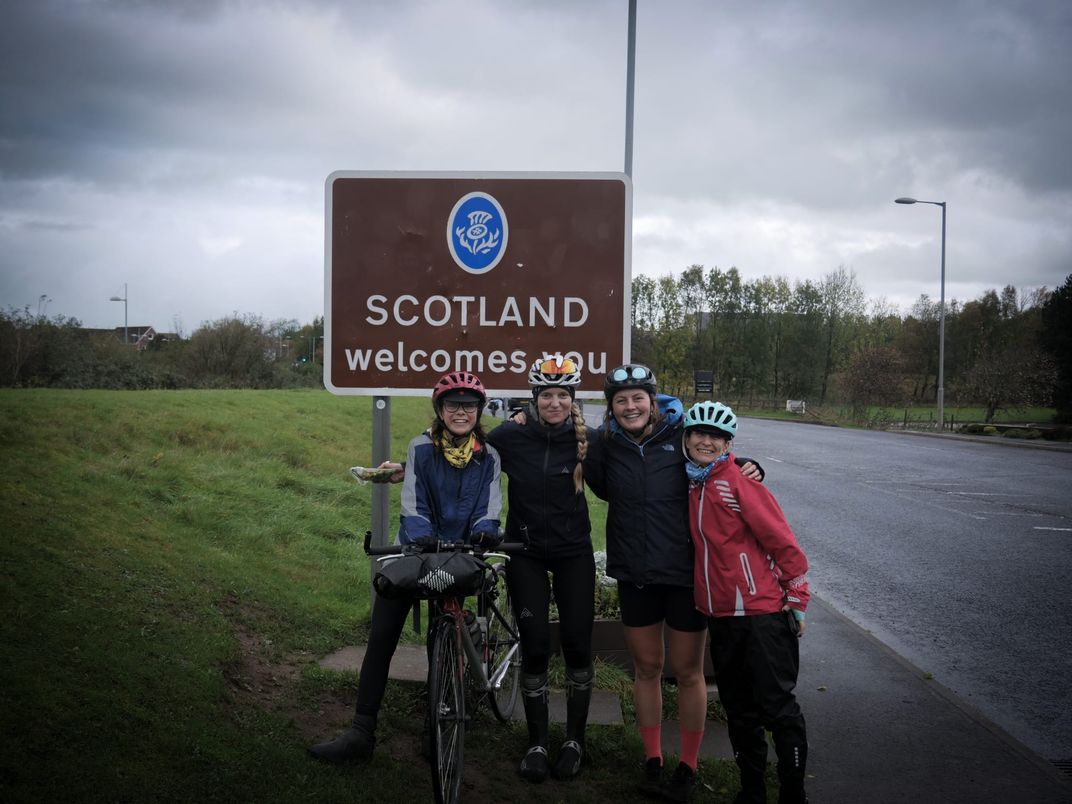 Can you share some advice for other young activists who will be inspired by your journey to COP26?
The best piece of advice I ever heard, which has hugely impacted my activism, is 'to listen to others who have different life experiences to yourself'. I now actively seek out other perspectives, voices and experiences, as it is so important to not get stuck in an echo chamber of our own experiences and privilege and to learn from others. I hope through this, that my activism can become more intersectional and impactful.
And lastly, what is your dream bike?
My dream bike is the one I already own. It is a flat handle road bike in bright red. As a small cyclist, I have really struggled to find a bike to fit me and so this one is worth its weight in gold. It is comfortable, fast and I love the way it is second hand, meaning it is full of other journeys and exciting stories. 
That's the perfect, sustainable answer! The legendary Italian cyclist, Mario Cipollini has been quoted with this gem: "The bicycle has a soul. If you succeed to love it, it will give you emotions that you will never forget." And I hope that your bike has rewarded you with unforgettable emotions on this trip!
You can follow Jessie's mission and updates on her site, People Pedal Power.