Nature & Nurture: How Costa Rica's Environmentalism Shaped Sara Cognuck Into a Climate Leader
A childhood rooted in Costa Rica's resplendent nature has given Sara Cognuck a life full of passion for saving our planet – and showing others that they can also be part of the solution.
---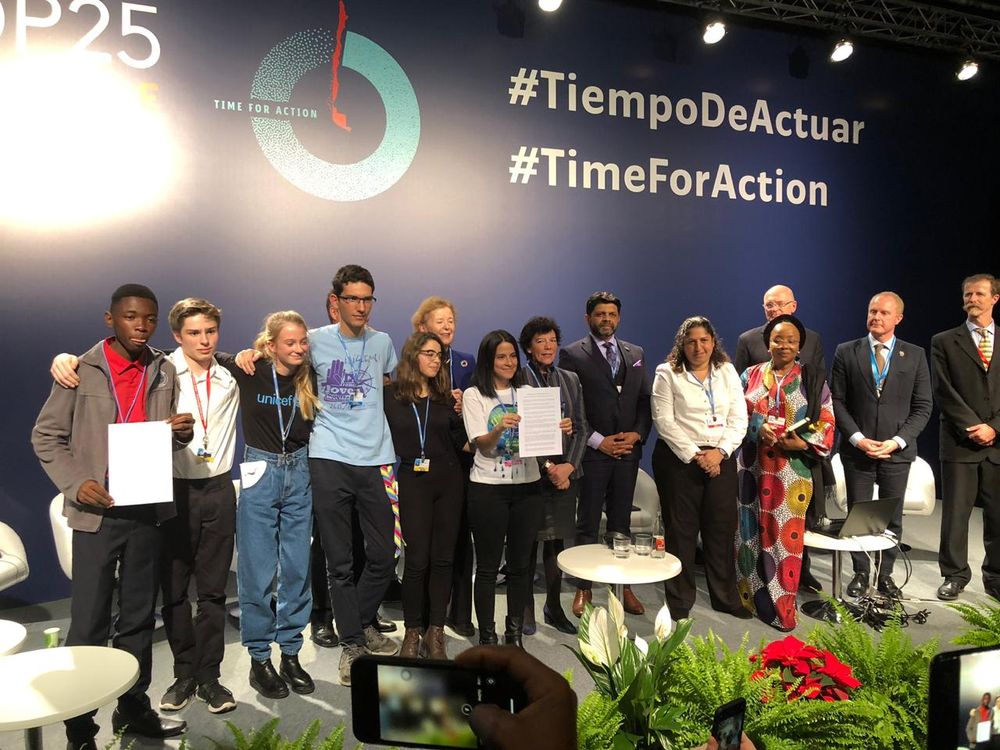 The question of nature vs. nurture asks whether our behaviors are inherited or acquired from our experiences. For Sara Cognuck, growing up surrounded by Costa Rica's rich biodiversity and commendable environmental stewardship nurtured her into a true force for climate action. In this Earth Optimism Youth Spotlight interview, Sara tells us more about her influential upbringing and how she encourages others to join her mission and make their voices heard in multilateral climate decisions.
How did growing up in Costa Rica, a nation often seen as the model for environmental progress in the tropics, influence your journey into environmental leadership?
I think it had a lot of influence. From an early age, we heard about protected areas in Costa Rica about the importance of caring for nature. We also heard about the country's efforts in this line. We visited ecosystems or even had it next to our homes. In my case, I am from a place located in the Central Pacific of Costa Rica called Esparza. I spent much of my childhood in a rural town called Peñas Blancas – this place is mainly forests and rivers, so, from an early age, I learned about the relationship we have with nature and the importance of caring for it. I could also see different people working to take care of nature. Growing up surrounded by nature and seeing people take care of it was the key example to cultivate that vision that motivated me to start acting in my community. I also must add, I had the privilege that at that time, in my educational center, they began to teach us about sustainable development and the importance of caring for nature. This allowed me to understand everything I had heard or seen. Of course, as one progresses, I realize the challenges that Costa Rica has and why it is urgent to act.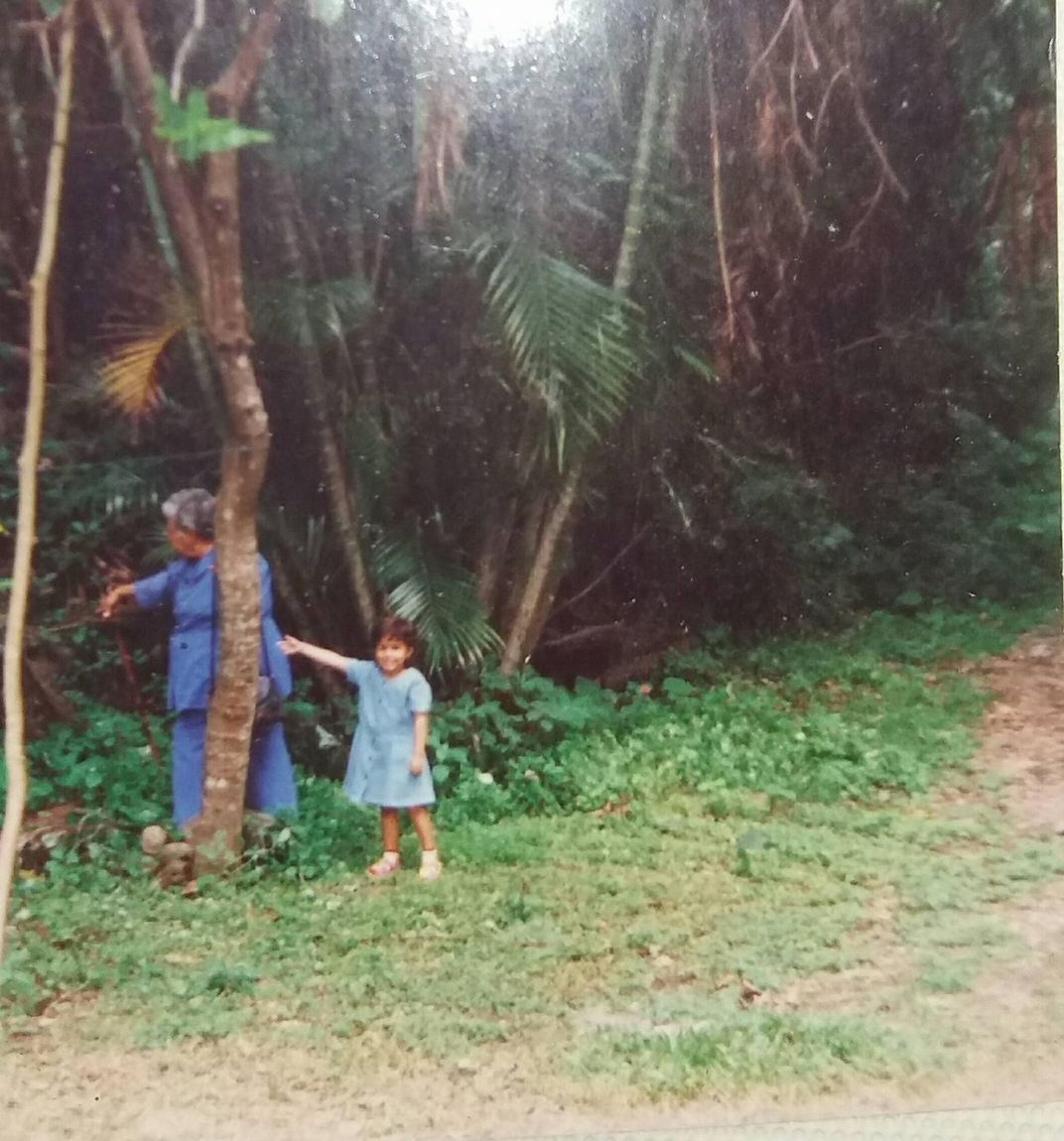 Can you give some examples of how you support climate action amongst young people across your country?
I started with actions in the environmental part, from Esparza, I joined initiatives that were developed, I began to learn how to act, and I joined the local demands. I think I started supporting climate action among young people about 4 or 5 years ago, from the National Assembly of the Young Person in Costa Rica, when we began to take actions so that young people were included in the country's environmental agenda. Still, We thought the best thing was to advocate for us to be included in the country's climate agenda. It was a long process, but we added many allies along the way, including the youth authorities, who accompanied the process and successfully included a climate action axis in the Public Policy for Young People 2020-2024. At the same time, we were developing actions for the empowerment of young people in climate matters, such as training, support for projects and campaigns, and we wanted to see climate action as something decentralized throughout the country.
Another action is that I was the promoter and coordinator of the Local Conference of Youth and Climate Change in Costa Rica, known as LCOY (it is part of YOUNGO, the group representing young people in the UNFCCC). This event occurred at the preparatory meeting for COP25, so it was highly relevant to the national and international climate agenda. At this event, a Declaration came out that I consider was a key point for the processes in the country.
Following that moment, I supported including young people in the Costa Rican delegation for COP25. At COP25, I promoted the Declaration on Children, Youth and Climate Action, signed by Costa Rica and other countries worldwide. We are still looking for more countries to join.
I was also leading youth participation for updates to Nationally Determined Contribution (NDC). Here we achieved significant involvement in the whole process and included young people as key agents. We also integrated Contributions for climate empowerment, which is a huge advancement.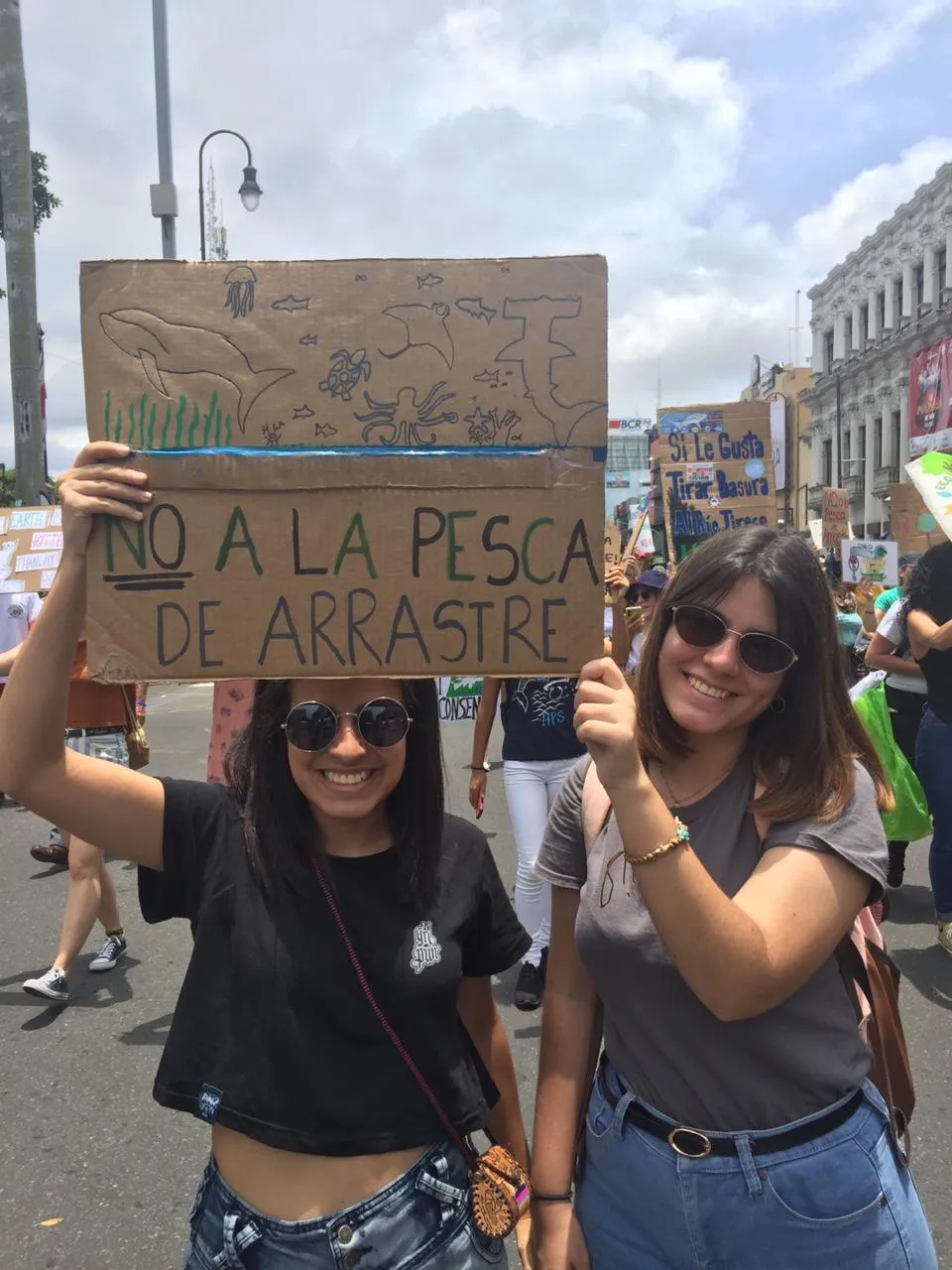 Additionally, I co-founded the Costa Rican Youth and Climate Change Network, from where I was able to support training processes and generations of alliances with authorities to promote the opening of more spaces in the different processes of the climate agenda.
Last year I was a UNICEF representative in the NDC Partnership working group, which created a Youth Engagement Plan that seeks to allow different countries to integrate young people into their NDCs and climate action processes; this is a very important step for consolidate the participation of young people in the NDCs and thus be able to obtain a more ambitious tool.
I am also co-author of the Toolkit for young climate activists, which was created between UNICEF and young people from all over Latin America and the Caribbean as a way to share information in simple language and reduce the gap that exists in accessing information in climate matters so that more young people can have better knowledge. This will lead to more participation with greater impact. The Toolkit continues to expand, and the idea is that it has sufficient resources in different areas of climate action. Thanks to the Toolkit we have been able to reach different groups that were not related to climate action but are now beginning to act. We have also provided training to young people and adolescents from other countries in Latin America and the Caribbean. There are even young people who have used the Toolkit to support your climate action projects.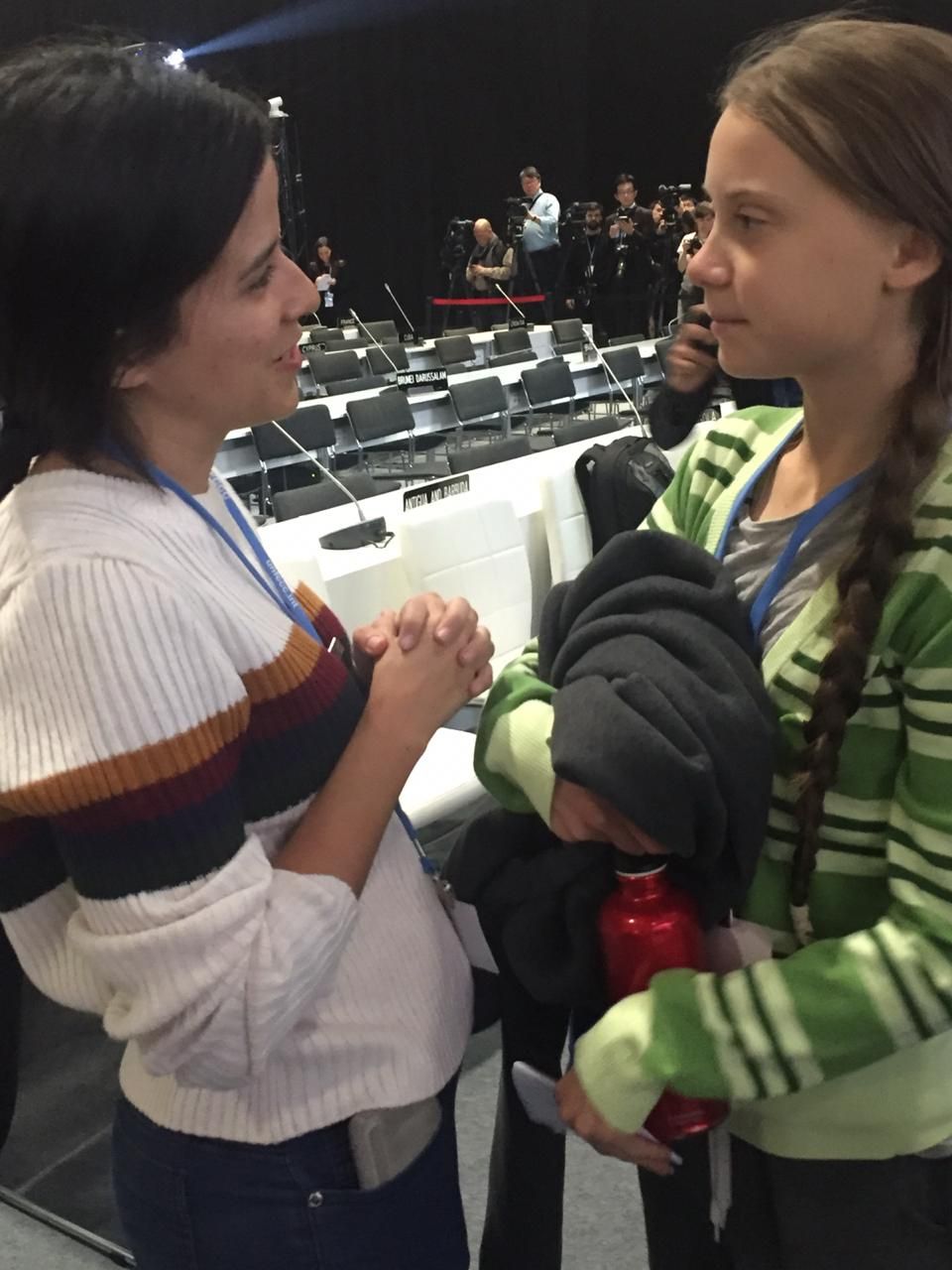 Do you feel confident that the next generation of leaders will successfully integrate more planet-focused policies like those you've been able to help negotiate for in Costa Rica?
I honestly believe that there is an incredible generation of people leading the climate agenda where the most ambitious actions that we have seen will be taken. We are talking about that many of these people have started at an early age and are influencing different areas from now on. The issue is to be able to reach that moment where they can lead the agenda and make decisions about it, but time is running out. That is why the entire awareness-raising process that activists carry out with decision-makers, based on proposals, is so necessary. It is also necessary – all the mobilization and social pressure – so that the correct decisions are made that allow us to face the crisis we are experiencing. And you can also act from the local to the international; they can use the resources they have at hand (even their social networks), they can join existing initiatives or start new ones – the point is to act. The role of activist people is critical, and we need more people to join.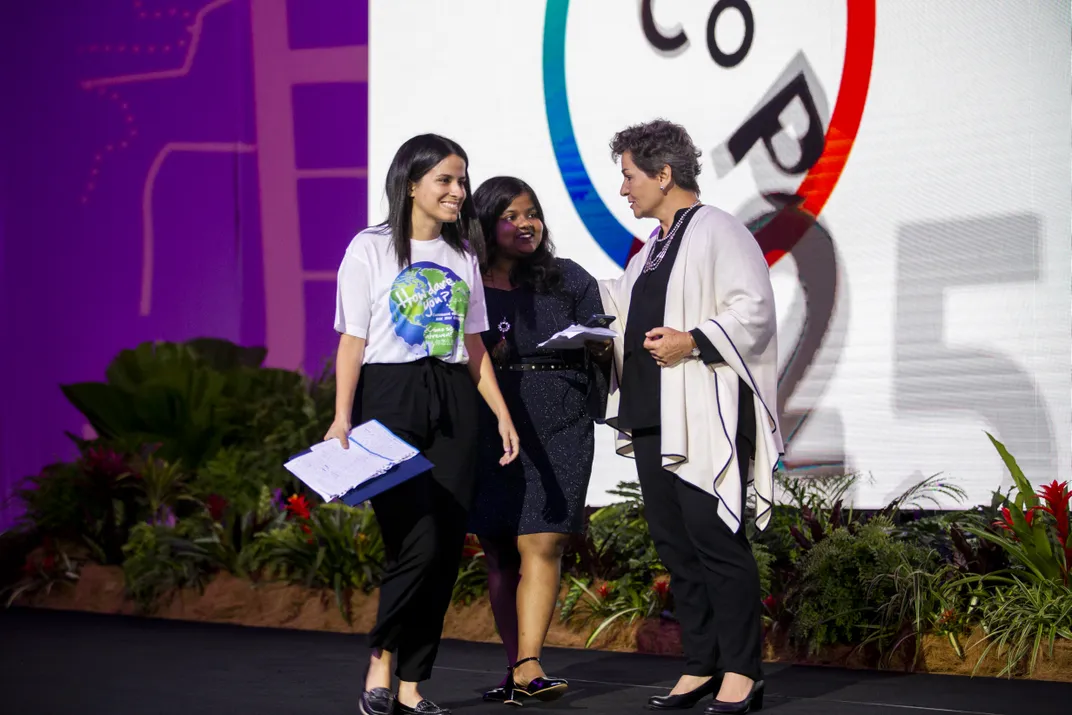 Tell us about working with Cristiana Figueres (one of our inspiring Earth Optimism Summit speakers). Do you share her "stubborn optimism" outlook?
I have been able to share with Christiana in different spaces. It is always a pleasure to share with a person who is a reference in these issues and who has been an inspiration to work. I believe that stubborn optimism, as Christiana rightly says, is ultimately a mindset to really make the changes we need. Many of the changes we need are complex, require great consensus, and, above all, a collective interest: survive this climate crisis. Many times some people tell us that they are impossible changes to achieve. Faced with this situation, we can only be stubborn optimists and work until the changes are tangible.
What plans do you have for the next few years?
I believe that I will continue to support youth participation to be meaningful, to increase or strengthen the capacities and knowledge of various groups. We also have several more steps left with the Toolkit. I will continue to advocate for children's rights to be at the center of climate action. In the coming years, I will also make a special effort to expand the scope of action tow include sectors and groups that are not yet part of the discussion or that need to have a more active role. For example I believe that the private sector (at a small and medium level) are essential and that we can work together. Of course, it is in the plans to continue advocating for climate actions for Costa Rica, with special attention to those groups that are most vulnerable to the effects of the climate crisis. Decision-makers must be up to the task, and we will always be there to remember it and to be vigilant.
The years to come are decisive, and the actions we take will undoubtedly be key to the type of future we are building.
Do you know a youth leader who should be highlighted for their work in conservation, climate or sustainability? Let us know! Send an email to [email protected] and tell us who you'd like to nominate.