What is the Conservation Commons?
---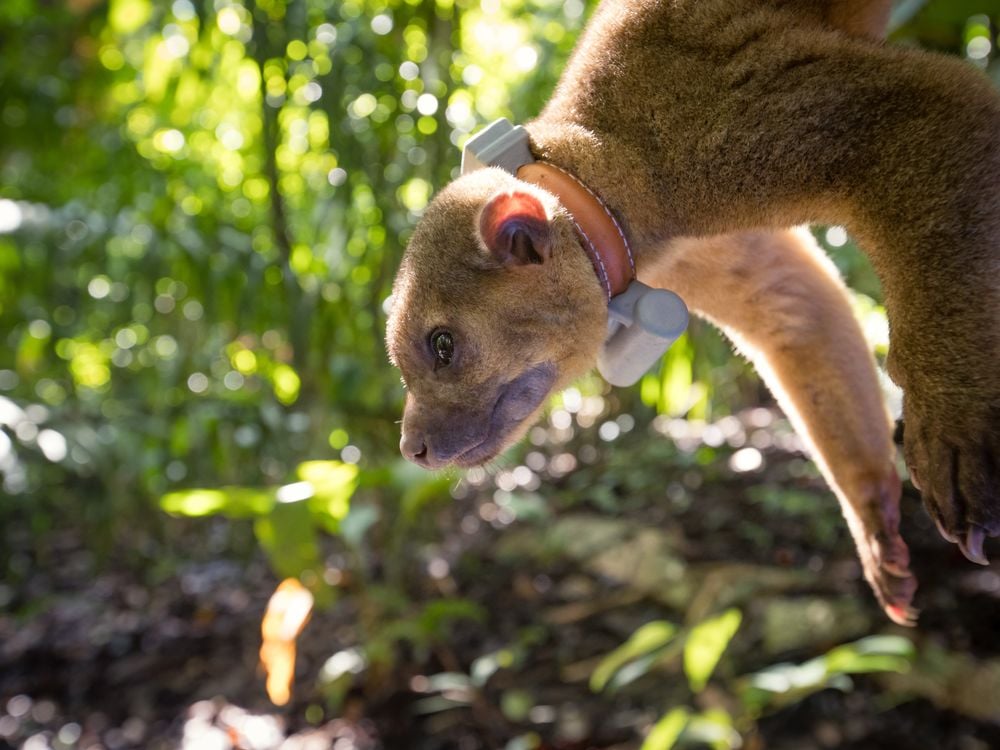 The Conservation Commons is an action network within the Smithsonian Institution (SI), highlighting the relevance of science and innovative interdisciplinary approaches across science and culture to on-the-ground conservation worldwide. The following Smithsonian museums and centers are the founding leaders of the Commons: The Center for Folklife and Cultural Heritage (CFCH), the Office of International Relations (OIR), the Smithsonian Conservation Biology Institute and National Zoological Park (SCBI/NZP), the Smithsonian Tropical Research Institute (STRI), Smithsonian Enterprises (SE), the National Museum of National History (NMNH), the Smithsonian Marine Station (SMS) and the Smithsonian Environmental Research Center (SERC).
Background
The Smithsonian Institution's Conservation Commons came together in 2017 with the aim of leveraging scientific research to change the typical negative perceptions surrounding conservation issues and challenges, by highlighting innovative technologies, approaches, outlooks and leadership to a focus on what is working.
The Commons scales up the reach and impact of the wealth of scientific information regarding conservation produced and managed by its nine research centers, nineteen museums and zoo. By taking advantage of SI's ability to transform complex scientific research into powerful communication tools, the Commons is rapidly becoming a unique platform for public education and awareness.
One objective of the Conservation Commons is to serve both as a public forum and an easily accessible resource for science-based conservation work. It promotes a movement to engage a wide range of audiences, encompasses diverse disciplines and encourages cross-collaboration, thus giving rise to innovative research-based approaches to conservation with local and global impact.
The Commons aims to fully integrate conservation research, science and practice into everyday applications, from human behavior to policy-making.
Action Areas
The Conservation Commons has identified four action areas as its jumping-off point. Additional areas will be added as teams innovate:
Movement of life. Movement is a critical life-process essential to nature's ability to survive both anthropogenic change and climatic and evolutionary change. By providing critical information on movement throughout animal life-cycles; broadening the scope of research to include long-term studies spanning marine, aquatic, aerial and terrestrial systems; better comprehending the importance of movement to maintain healthy ecosystems and elucidating the effects of environmental change on species and population movement, the Commons hopes to contribute knowledge towards the maintenance of healthy, biodiverse ecosystems.
Specifically, the Movement of Life network will improve tracking technologies to increase the number of monitored species, develop statistical frameworks to provide practitioners with the newest techniques for analyzing animal movement data, build collaborations between individuals and institutions and engage the public.
Working land and seascapes. We depend on ever-changing landscapes and seascapes. Individual decisions made by millions of stakeholders living within these spaces impact biodiversity and the benefits we obtain from nature including clean air and water, pollination, carbon sequestration and agricultural productivity. The Conservation Commons will apply Smithsonian science globally to sustain healthy, biodiverse ecosystems. It aims to achieve this by improving the effectiveness of sustainable initiatives and applied solutions, building an understanding of key ecosystems, their biodiversity, health and connectivity and the impact of human influence and activity. It will ensure that this knowledge is conveyed to key stakeholders, influencers and decision makers to inform local, regional and national planning, as well as the private sector, guaranteeing long-term sustainable management of land and seascapes.
Sustainable food systems. World population jumped from roughly 3 billion in 1960 to 6 billion in 2000 and may reach 9 billion by 2040. The need to secure an adequate food supply at all levels of society demands innovative approaches for development and natural resources management, including designing food systems that serve human needs while optimizing conservation and sustainability.
The Conservation Commons will assess and quantify economic and market incentives behind sound management practices, and work with public, private and NGO partners to develop science-based, biodiversity-friendly solutions for shifting food systems, from supply chain to waste products. Aware that food production, trade and disposal drive decision-making and policy at multiple levels, the Conservation Commons will position the Smithsonian as an objective authority, guided by science rather than international, national, corporate or social agendas.
Earth Optimism. The public is constantly bombarded by negative environmental messages, but seldom with proposed solutions or conservation success stories. This results in a widespread sense of helplessness, skepticism and denial. The Conservation Commons will reverse this trend. Its aim, along with a growing Alliance of Earth Optimism efforts, is to reach and inspire at least 1 billion people with the message that they can make a difference, and highlight the tools to help them take action. A key focus of this effort will be success stories, collected and shared across an array of events and media platforms.
In 2017, the first Global Earth Optimism Summit in Washington, DC began to catalyze this process. It brought together thought leaders, practitioners, pioneering scientists, environmentalists, artists, civic leaders, industry participants, media, philanthropists, and other conservation-minded citizens in a three-day event in Washington, DC, Cambridge, UK, and more than 20 sites worldwide, showcasing stories of large and small innovative approaches and solutions from around the world to some of the most pressing threats to our environment. One component to this was a Make for the Planet competition, jointly convened by Conservation X Labs and Smithsonian, which attracted more than 10 teams of students and professionals, who invented real-time solutions to problems speakers pitched to them. Some of these teams went on to develop conservation tools that are now being refined and applied in the conservation field.
Following the success of the first Earth Optimism Summit, in April 2018 the Conservation Commons launched #EarthOptimism2018, a worldwide digital community storytelling celebration focused on "what is working" to make positive change happen for humans and nature. This included a free online edX.org Workshop. Ultimately, the Earth Optimism brand aims to build out a clear knowledge management strategy for the Conservation Commons that includes creating a repository that collects, curates, and publicizes what is working and what should be scaled up in the realm of conservation.
One Smithsonian Strategic Plan
Under the "One Smithsonian" Strategic Plan for the coming five years, the Conservation Commons will amplify SI efforts and scale up its impact, contributing to the preservation of natural and cultural heritage worldwide. By 2022 the Conservation Commons will:
Conceptualize and enable visionary, large-scale, interdisciplinary conservation research and programs that are both timely and vital.
Catalyze and convene new conversations that dramatically expand SI's audiences and partners—targeting actors and stakeholders across a wide array of fields necessary for mainstreaming conservation practice into societal norms. It will also give a voice to those in the trenches and on the front lines everywhere throughout the world.
Reach a billion people via diverse Smithsonian (and partner) channels with important messages of hope and opportunities for action, via both traditional and new media.
Provide a means to pilot new infrastructure that emphasizes responsiveness and simplifies administration, enabling scientists to dramatically scale up their impact and reach individually, but also the body of work collectively recognizable as "Smithsonian Conservation".
See Also
As part of the #EarthOptimism2018 worldwide digital event, the Conservation Commons launched a free MOOC (Massive Online Open Course) through the edX.org platform. It is a 5-session workshop focused on identifying conservation success stories worldwide and learning to share them on Twitter. Although it was introduced in April 2018 to celebrate Earth Day, the #EarthOptimism2018 workshop is still open and available to learners across the globe. Its main goal is to inspire citizens around the world to share on Twitter why they're an Earth Optimist, using the hashtags #ImAnEarth