New Collections: Consuelo Jiménez Underwood
The papers of the fiber artist, weaver, and educator are now in the collections of the Archives of American Art
---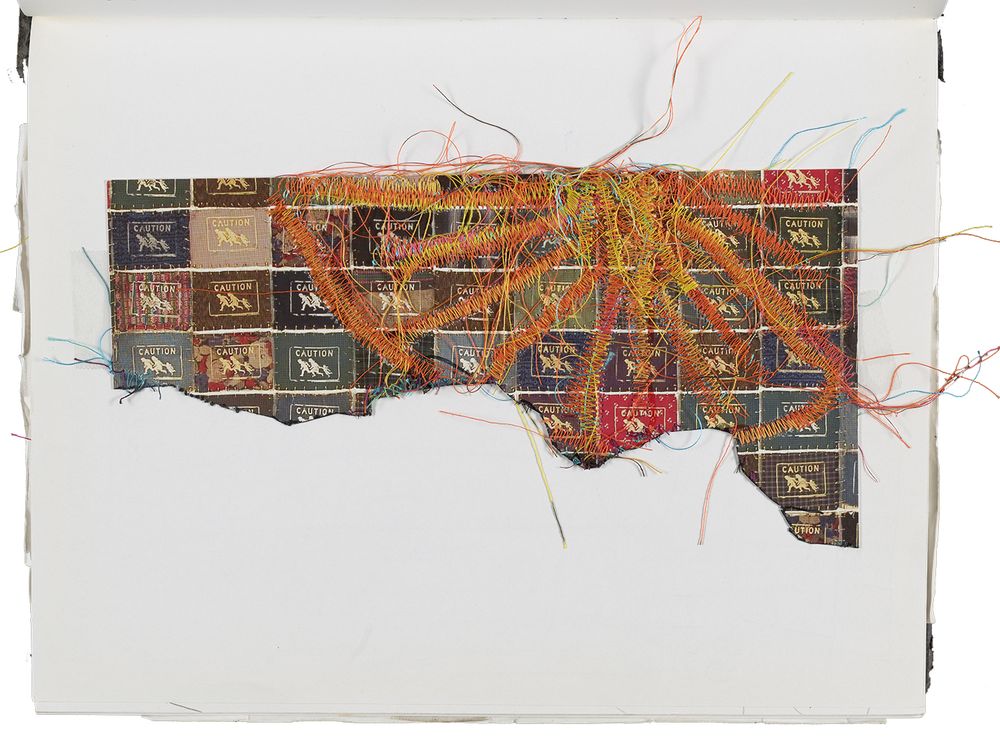 Consuelo Jiménez Underwood's (b. 1949) textile art deals with borders and border crossings, especially between the United States and Mexico. Borders—physical, social, national, spiritual, and artistic—are also recurring themes in Underwood's papers. An artist of mixed Mexican American and indigenous Huichol ancestry, she became intimately aware of borders as a child. In an oral history interview for the Archives conducted in 2011, she explained how her family regularly shuttled between Calexio, California, and Mexicali. In her classrooms, English and Spanish languages confronted one another, while European and Indigenous spiritual traditions squared off, or became versions of one another.
Underwood first took up weaving and embroidery in the 1960s, producing commemorative burial shrouds and rebozos (traditional Mexican shawls), as well as tapestries, flags, and quilts. Underwood's papers offer evidence of her development as an artist, including notebooks and binders packed with information gleaned from courses at San Diego State University, where she received BA (1981) and MA (1985) degrees, and at San José State University, where she received her MFA in 1987 and joined the faculty in 1989 as head of the fiber/textile program in the School of Art and Design. In her teaching, Underwood took on the unfavorable hierarchy between craft and fine art, yet another boundary to be transgressed. Likewise, she pushed fiber art beyond its familiar parameters, developing ingenious methods to employ barbed wire and translucent plastic as both symbolic and aesthetic materials. Pedagogical documents abound in her papers, including class syllabi, index cards that record dye recipes, and even a color sample book labeled "Handwoven Art" filled with lengths of cotton, silk, and linen fiber tinted in a wide variety of hues, all annotated by the artist.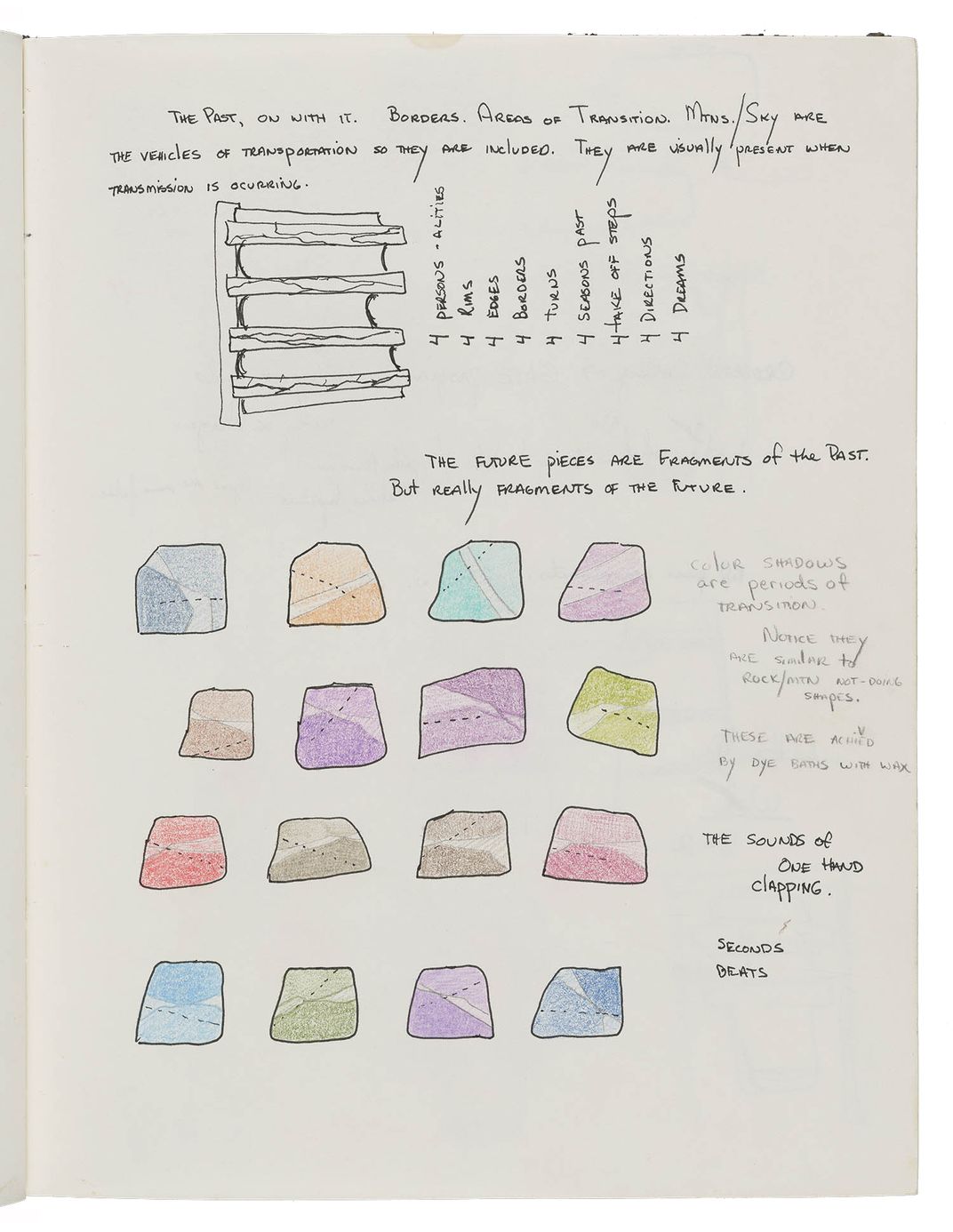 Underwood's sketchbooks include reference material for her celebrated series of mural-like, multimedia installations based on the contour of the US/Mexico border. One such page stages a possible installation design by tracing the border across the bottom edge of a repeated pattern of silkscreened caution signs depicting a migrant family scrambling across a roadway. This iconography, which also appears in the Virgen de los Caminos (Virgin of the Roads) (1994, Smithsonian American Art Museum), is a veritable leitmotif for Underwood. A found image based on a US highway safety sign once installed along portions of Interstate 5 at the border, it captures the plight of immigrant families, such as her own, who have risked dangerous crossings, while pointing to negative perceptions of immigrants as disruptive to American society. On this sketchbook page, Underwood has embroidered bright rays of sunshine such as those that typically emanate from the Virgin of Guadalupe, as if to cast a protective light upon the running families.
The Underwood Papers represent an important addition to the Archives' substantial holdings in the areas of West Coast Latinx artists and art organizations. They highlight Underwood's dedication to exposing and challenging borders and border myths, while offering far-reaching insights into her spiritually profound yet politically trenchant textile art.
This text originally appeared in the Fall 2021 issue (vol. 60, no. 2) of the Archives of American Art Journal.