Charles Caryl Coleman Rediscovered
---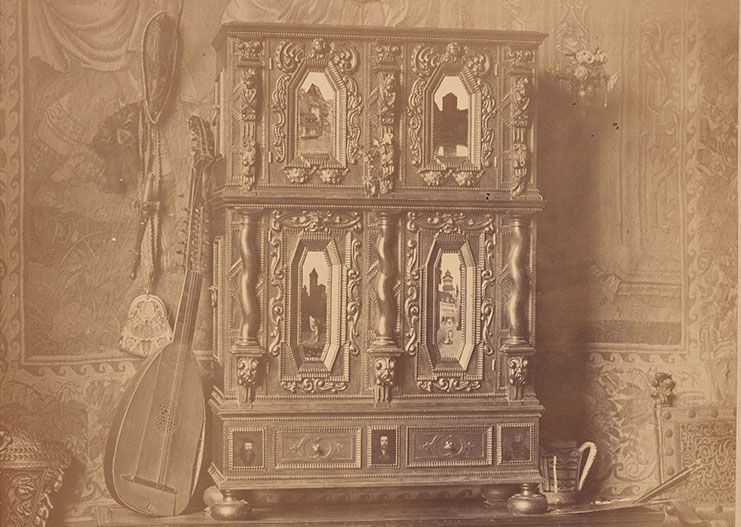 In Spring 2018, a collection of more than seventy-five photographs came to light for the first time in nearly a century. Individually glued down to fragile pieces of cardboard, the black-and-white photographs had been abandoned in a house in New York, tucked away into the eaves of an attic that had been walled off with sheetrock. By some stroke of good fortune, they had never been discarded. At the end of last year, they were donated to the Archives of American Art. Most of the photographs reproduce paintings by the American artist Charles Caryl Coleman (1840–1928), a decorative and genre painter who has been largely overlooked by the American art community since his death.
Born in Buffalo, New York, Coleman studied briefly with William Holbrook Beard before moving to Paris in 1856 for more progressive training under Thomas Couture. There, he met Elihu Vedder, who would become a lifelong friend. After returning to America to serve with the Union during the Civil War, Coleman maintained a studio in New York and began to exhibit regularly at the Boston Athenaeum, the Brooklyn Art Academy, and the National Academy of Design, where he was elected an Associate member in 1865. Early in 1867, he moved to Italy and rarely looked back. There, he joined a vibrant, international community of artists that included Vedder, Maitland Armstrong, William Graham, Thomas Hotchkiss, Frederic Leighton, Giovanni (Nino) Costa, and other artists in the circle of the Macchiaioli. Within a decade, Coleman became a leading artist of the International Aesthetic Movement. Ultimately, he produced at least 410 paintings, drawings, pastels, and watercolors; they reflect his intense and lasting devotion to the Medieval and Neoclassical Revivals, and to Middle Eastern and Far Eastern aesthetics.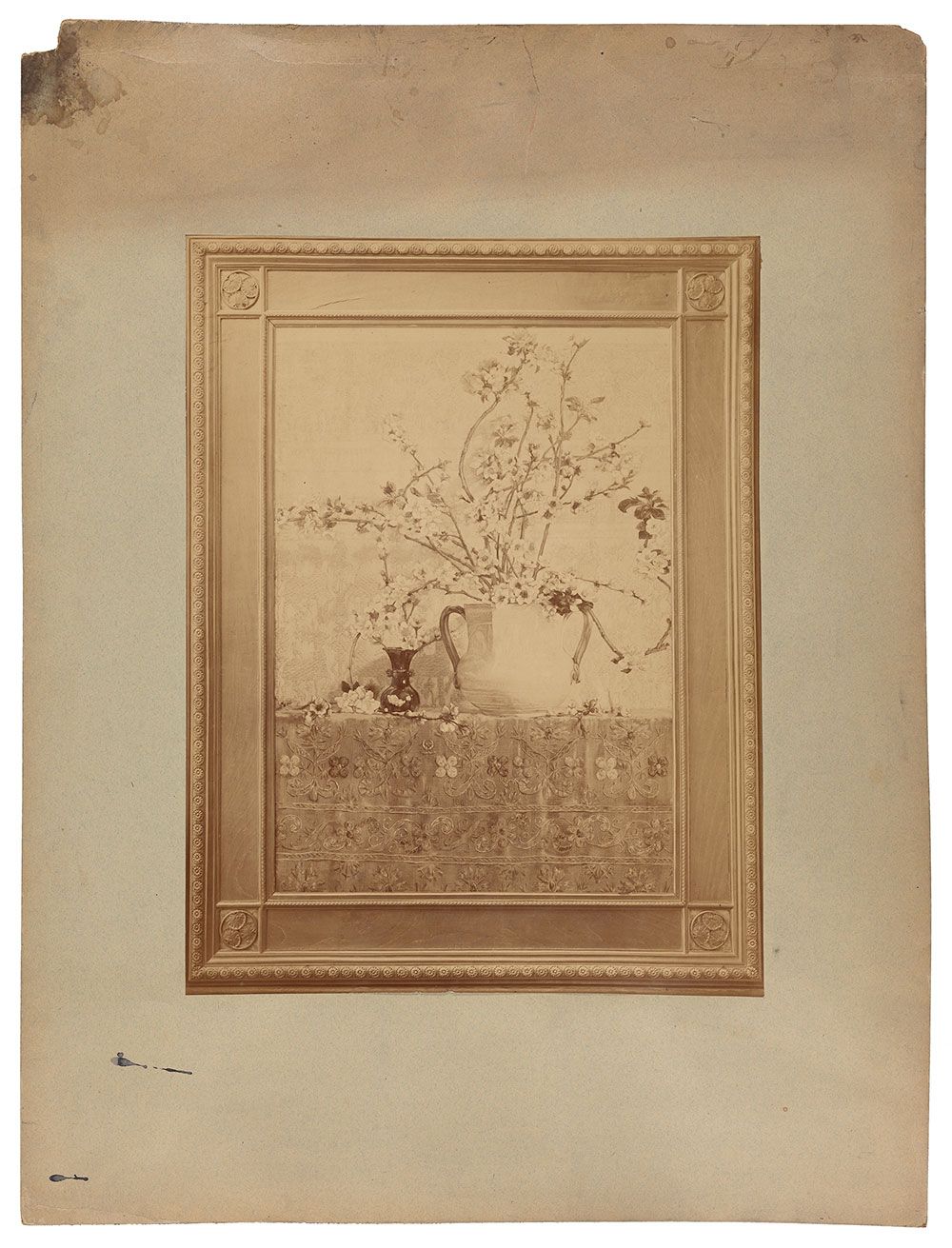 Coleman has received some attention for his extraordinary decorative flower panels, which he created primarily during the late 1870s and 1880s. Unique in the history of American art, they are rivaled in their scope and dramatic intensity only by the stained-glass panels of John La Farge. Often measuring over six feet in height or width, they feature impossibly attenuated branches of flowering fruit blossoms emerging from colorful maiolica vases or Chinese lacquer pots. These vase-and-flower arrangements rest on elegantly patterned Ottoman textiles or Indian patkas. Most of the panels are now located in major public collections, such as the Metropolitan Museum of Art, the Virginia Museum of Fine Arts, the Museum of Fine Arts, Boston, the Speed Art Museum, and the de Young Museum.
Inspired by Renaissance and Pre-Raphaelite paradigms, Coleman designed frames for his decorative panels that are as interesting and inventive as the paintings they enclose. Seen together, frame and painting embody a type of Gesamtkunstwerk that reflects the values of the era and the vision of the artist. In 1878, Coleman received a generous commission for three decorative panels from one client, whose initials he inscribed in the roundels of the paintings' frames. Two of the newly discovered photographs solve longstanding mysteries concerning this commission. One showing the first panel is inscribed on its mount by Coleman with the name of the patron; a second shows the framed, unlocated third panel. We can now identify the original location and appearance of this important three-part decorative panel installation.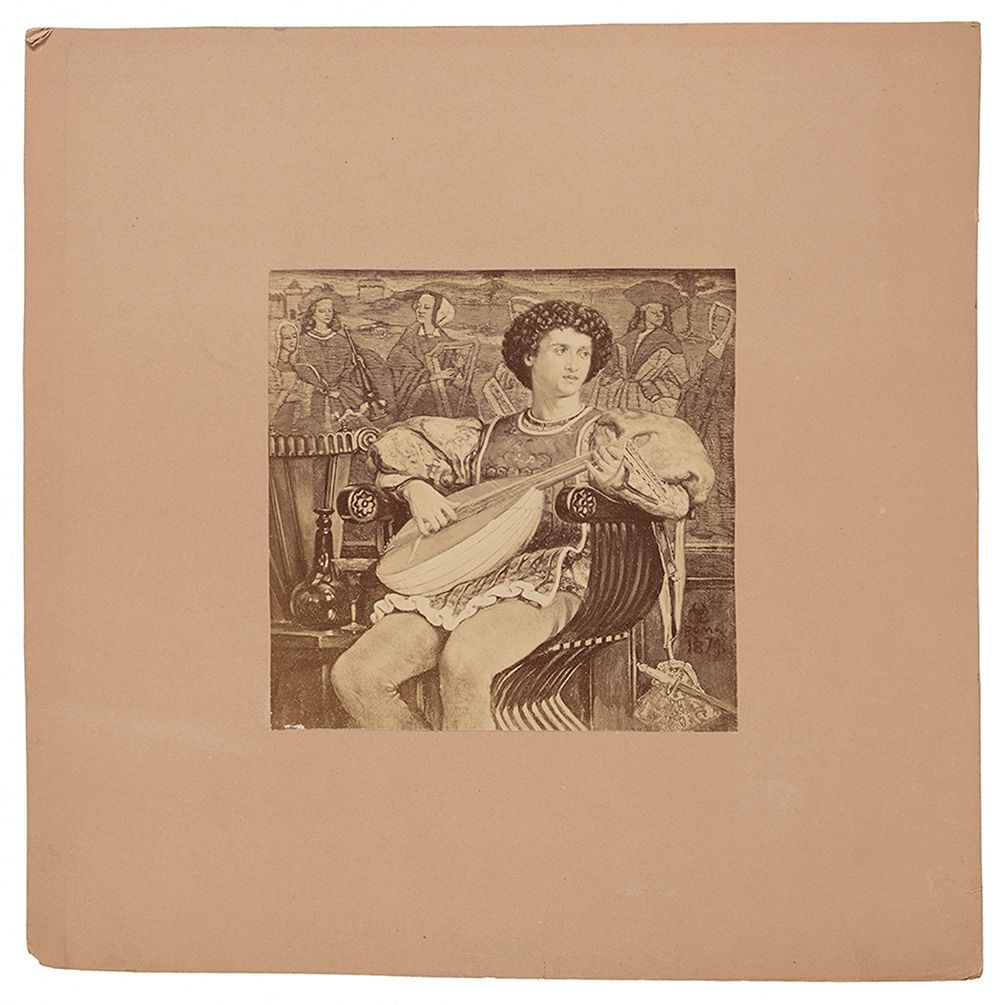 While many of the objects reproduced were already known to the author, the photographs added thirty-three new images of paintings and drawings to the Coleman catalogue, including Lute Player in a Savonarola Arm Chair (1874). This work and Still Life with Double-Handled Vase (1881), the thirteenth decorative panel identified, remain unlocated, making these photographs especially valuable to Coleman scholars. The cardboard mounts also provide important documentary information. Inscriptions indicate that Coleman sent the photographs to members of his family in the United States, perhaps as a record of his work.
Another highlight is a photograph of Coleman's "Nuremberg Cabinet," a two-part piece of furniture commissioned in 1871 by William and Elizabeth Herriman, wealthy expatriate art collectors, and inset with Coleman's paintings. It had been known previously only through references in letters. The upper cabinet contains four scenes of Nuremberg and three smaller portraits of leading German artists, including Albrecht Dürer. The cabinet remains unlocated, as are all but one of the paintings. Taken in Coleman's Roman studio on Via Margutta, the photograph also features an elaborate Middle Eastern carpet, a lute, and a mandolin, objects that Coleman frequently included in his Renaissance-themed still life paintings. The cabinet and its photograph embody transnational Gilded Age principles: the merging of decorative and fine art, and the importance of the studio as a wellspring of inspiration for the artist.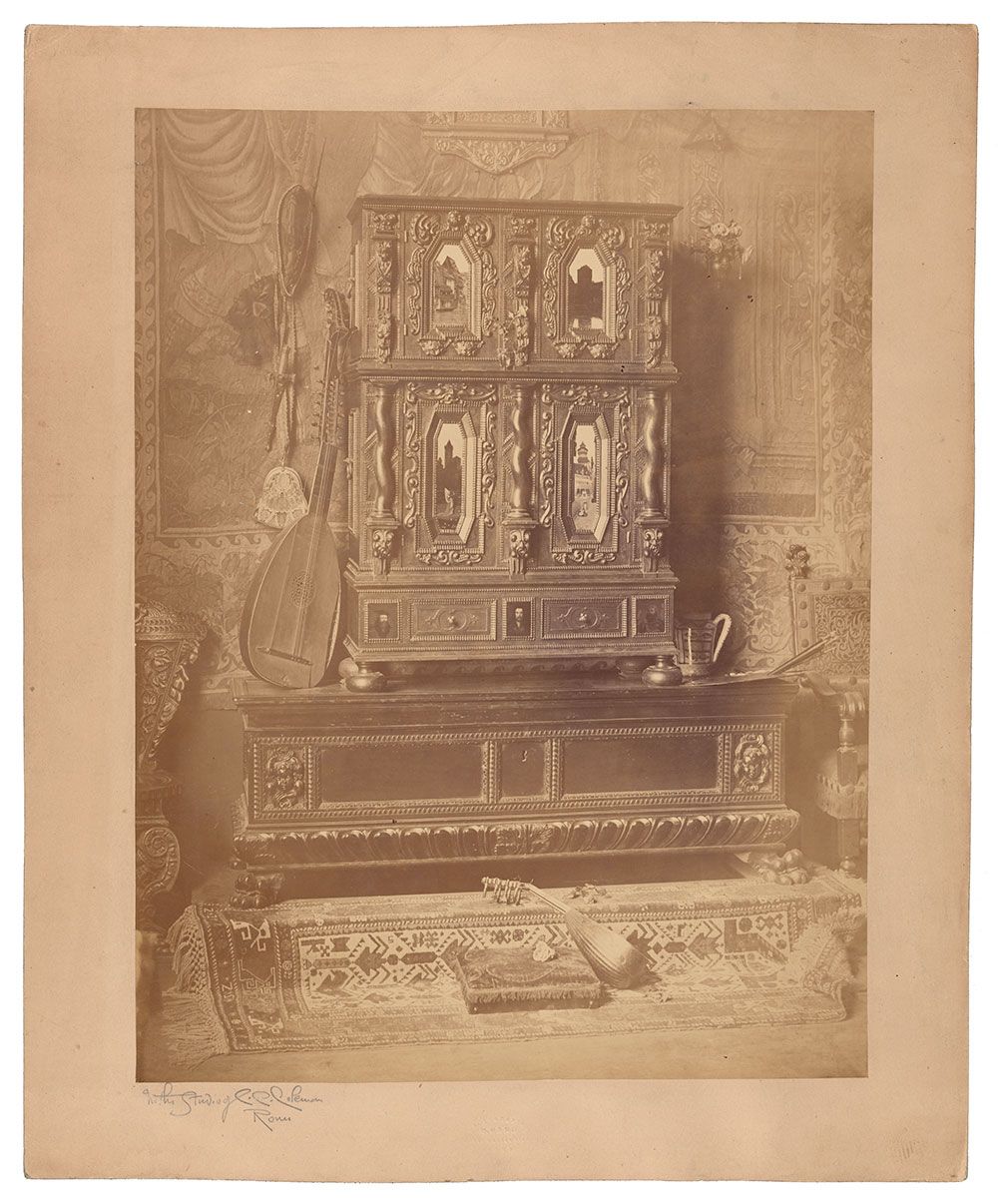 In the mid-1880s, Coleman moved to Capri, where he turned the old guesthouse of a convent into Villa Narcissus, his home and studio. He quickly became a fixture on the island, as he tended to favor local residents over famous landmarks as subject matter for his paintings. Another previously unknown photograph of one of the rooms of Villa Narcissus also reveals new information on Coleman; in it, we can see examples of the artist's vast collection of paintings, Far Eastern ceramics, and tapestries, as well as a two-handle, Salviati-style vase that appears in many of his finest decorative panels. The photograph provides another example of how Coleman often reproduced objects from his own decorative art collection in his paintings and how the juxtapositions of these disparate objects fueled his creativity.
As an expatriate who did not travel in the familiar circles of the Hudson River School or Tonalists, Coleman has not figured into most histories of nineteenth-century American art. Moreover, his body of work is difficult to categorize, as it consists of portraiture, still life painting, genre scenes, decorative panels, landscapes, seascapes, religious imagery, and even visionary scenes. His late, abstract compositions, which might have earned him a place in more recent histories of American art, are largely unknown. However, when seen as a whole, and with the help of this newly discovered photograph collection now safely preserved at the Archives, Coleman's visually complex and multivalent work will enrich and expand the identity of American art and Italo-American relations during the Gilded Age and early twentieth century.
This post originally appeared on the Archives of American Art Blog.