The Warm Fuzzies: An Ode to the Sweater
---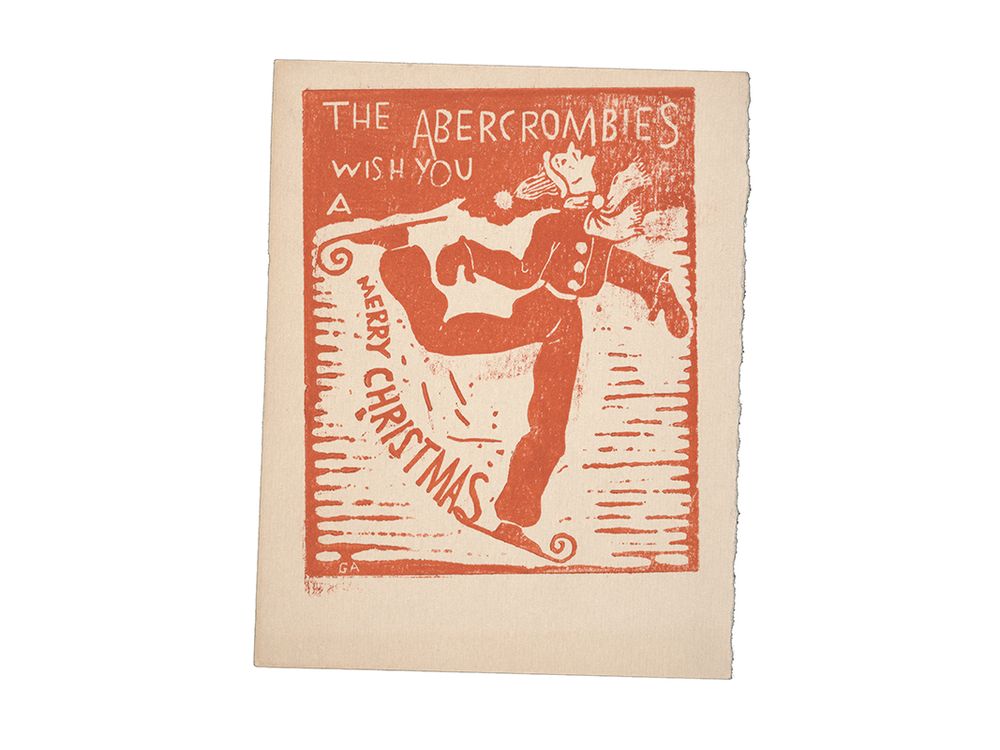 Having grown up in the Midwest where cold weather and snow are a given in winter, I've always had fondness for "sweater weather." Being a lover of kitsch and pop culture, I feel a wave of delight whenever I see someone swathed in jingle bells or sporting a woolen menorah (and if it lights up all the better). 'Tis the season for the ubiquitous sweater, and what better time than now to look to the Archives of American Art's collections for sweater inspiration!
The Classics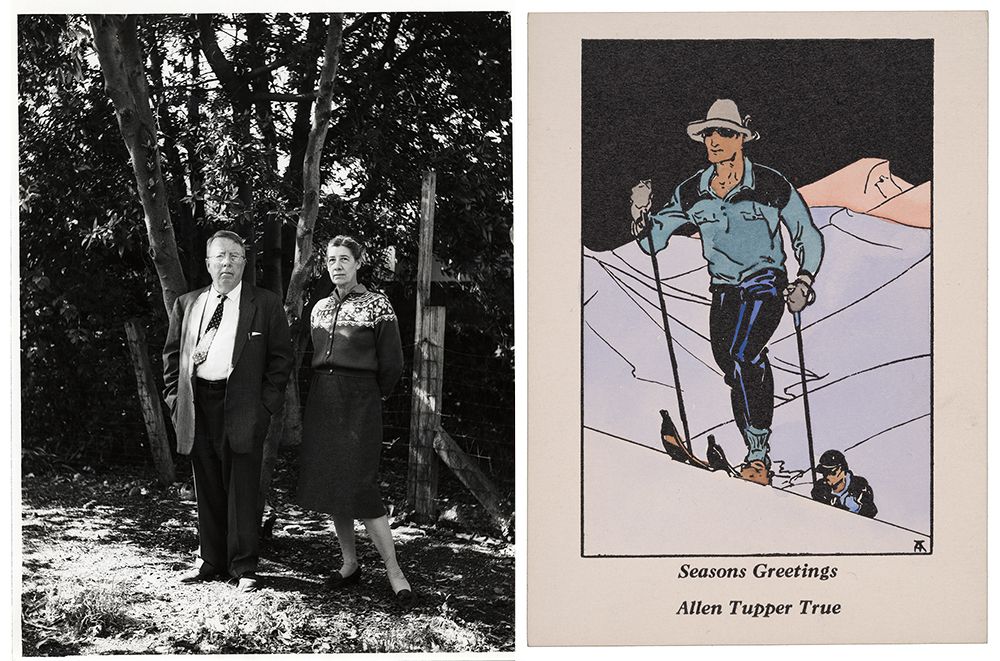 When it comes to holiday sweaters, one cannot find a more classic example than the Fair Isle sweater, worn here by the poet Janet Lewis. When I think about skiing—and by skiing I mean lounging around a fancy ski lodge with a piping hot mug of cocoa—there are always two essentials to my day dream: a Malm fireplace, and a Fair Isle sweater.
In this hand colored card, Allen Tupper True offers "Seasons Greetings" and a fine example of how to sport a classic sweater if one actually skis.
The Fanciful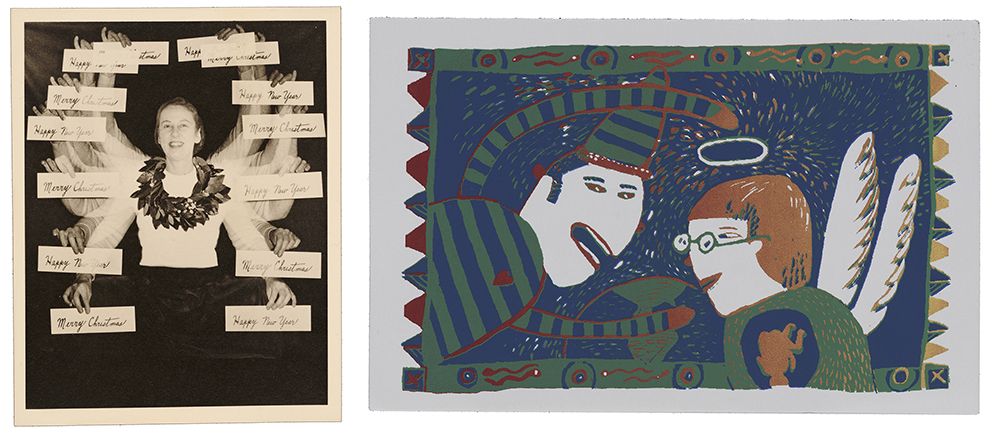 Here muralist Alexandra Darrow takes a classic wool or cashmere crewneck and makes it festive by adding some greenery for her 1957 Christmas card found in the Prentiss Taylor papers. If you want to add some holiday charm and whimsy to your sweater while keeping your look tasteful, you will find no better example than Ms. Darrow.
Every year Maryland artist Ed Bisese creates a silk-screened card featuring himself and his family. In this card from 1992, Bisese is floating through space in a fun striped sweater and matching hat. Though it is his wife Liza, pregnant at time with their daughter Isabella, who wears what may the ultimate in Christmas accessories: angel wings and a halo!
Rockwell Kent: Arctic Enthusiast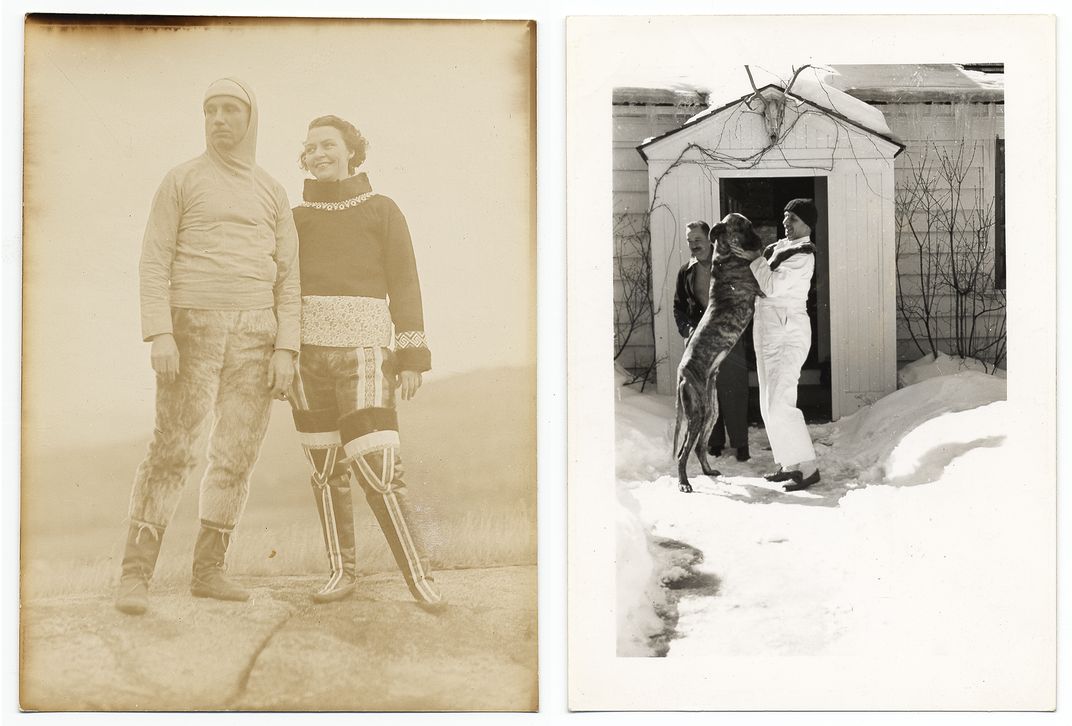 Artist and explorer Rockwell Kent documented his travels and adventures in cold weather climes such as Newfoundland, Greenland, and Alaska in numerous books, writings and artwork. Pictured here with his wife Francis in traditional Inuit dress, it is easy to admire not only the functionality of this clothing, but how beautifully the varying patterns and textures work together.
I remain convinced, however, that Kent is wearing a festive reindeer sweater under his ski suit!

But That's Not a Sweater...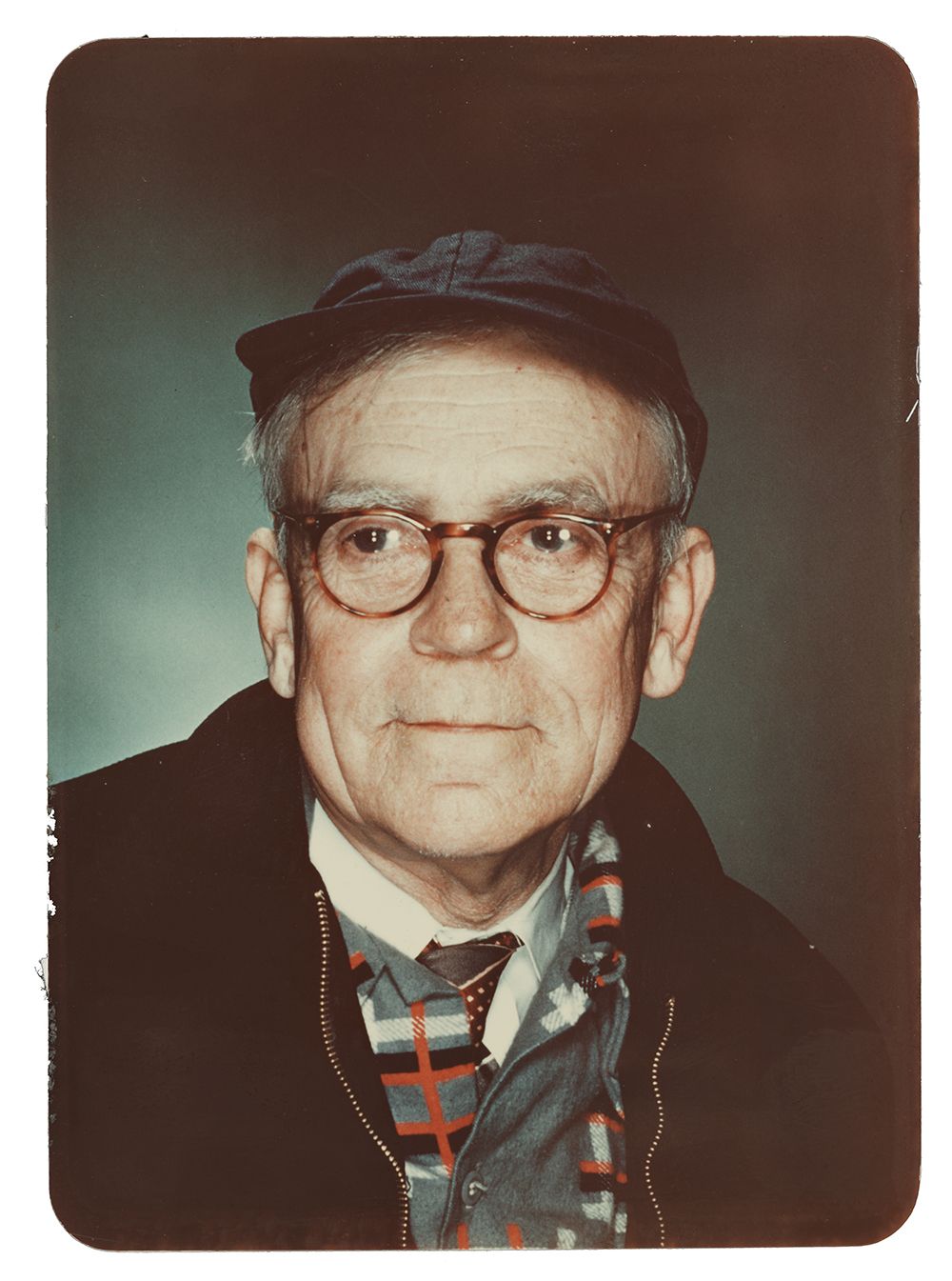 For achievement in the sweater sub-category "Festive Flannel," I nominate artist and Connecticut native Wood Gaylor. Here he shows the kind of classic New England style that is essential to braving the cold winter months in our northernmost states.
That's Really Not a Sweater!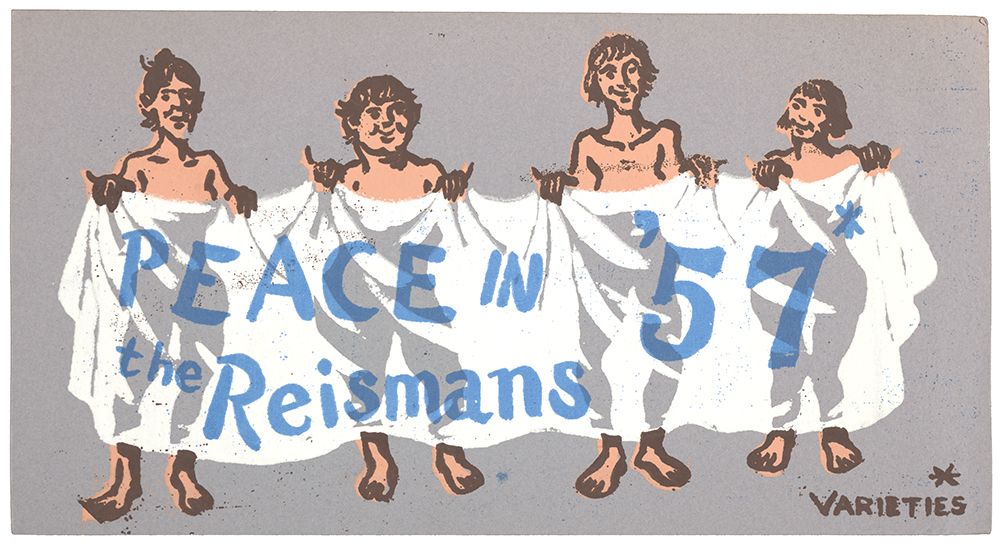 Perhaps Polish born artist Philip Reisman was able to handle cold weather without a sweater, or maybe he just had a special fondness for ketchup. Either way, I love his cheeky take on the traditional holiday family portrait.
Whether your seasonal sweater style is understated or over the top, the Archives of American Art wishes you a warm and happy holiday season!
This post originally appeared on the Archives of American Art Blog.