Halloween Costume Guide: Archives Style
---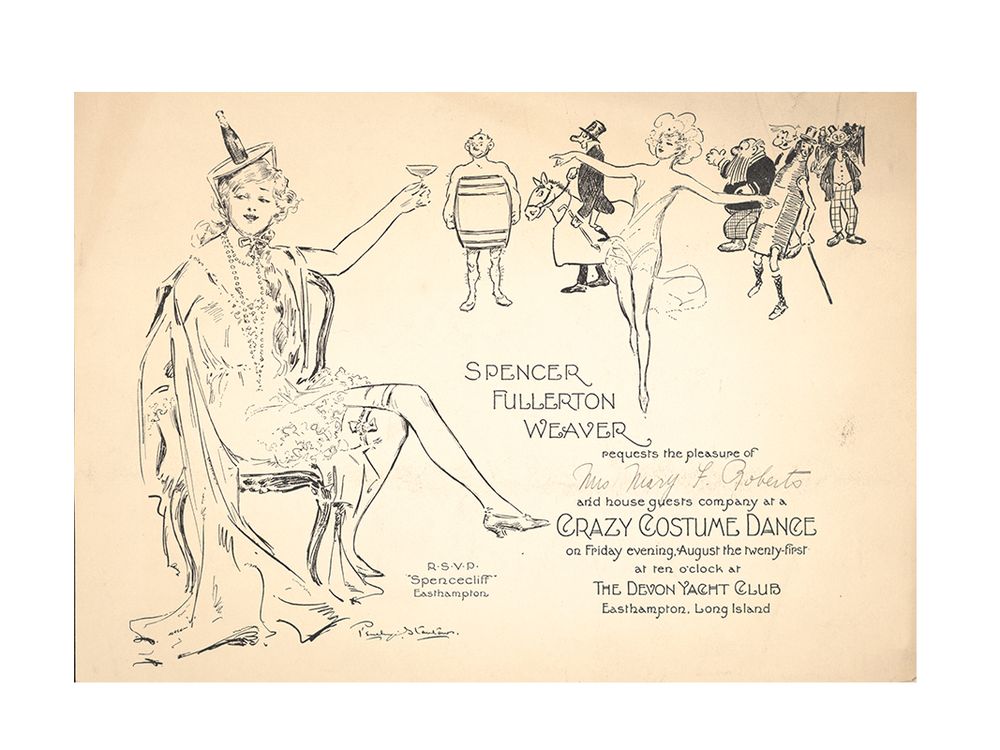 Judging by its invitation, this costume party was an event not to be missed. Hosted by architect Spencer Fullerton Weaver, it was likely attended by a glamorous and bohemian crowd.
I certainly would not turn down a party promising a "crazy costume dance." I would, however, hesitate on what to wear. With Halloween approaching, I looked to the Archives' collections for costume inspiration.
L'Artiste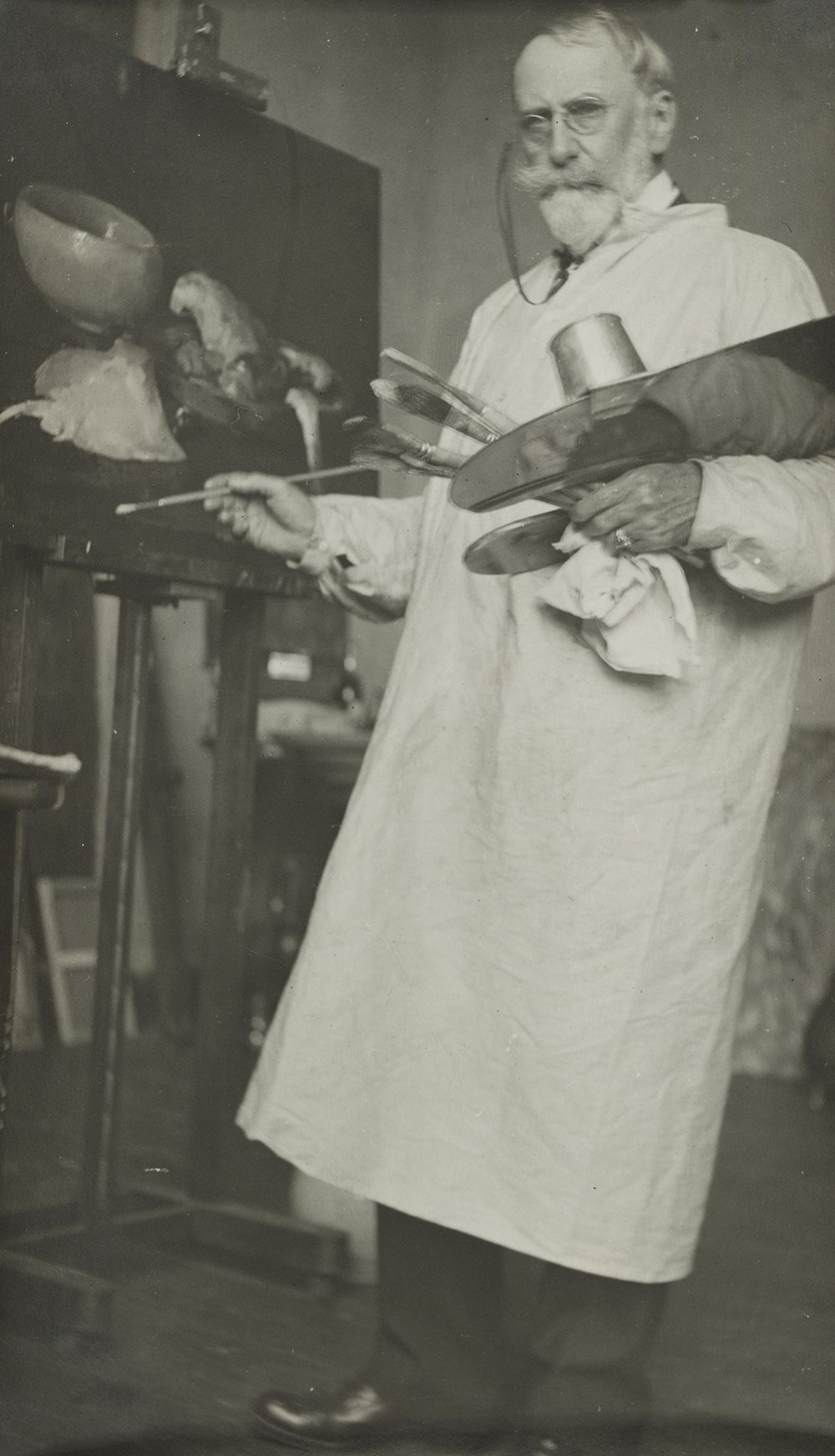 For starters, why not go as an artist?
In this photograph, William Merritt Chase dons the accoutrement of an academic painter. Chase was well regarded for his impressionist paintings, but his career as an art instructor also impacted generations of young, aspiring artists.
In 1898, he founded the Chase School of Art, now known as Parsons The New School of Design (yes, the Parsons of fashion fame).
To transform yourself into an acclaimed artiste, you'll need a white smock, palette and brushes, and pince-nez.
Make it work!
The Victorians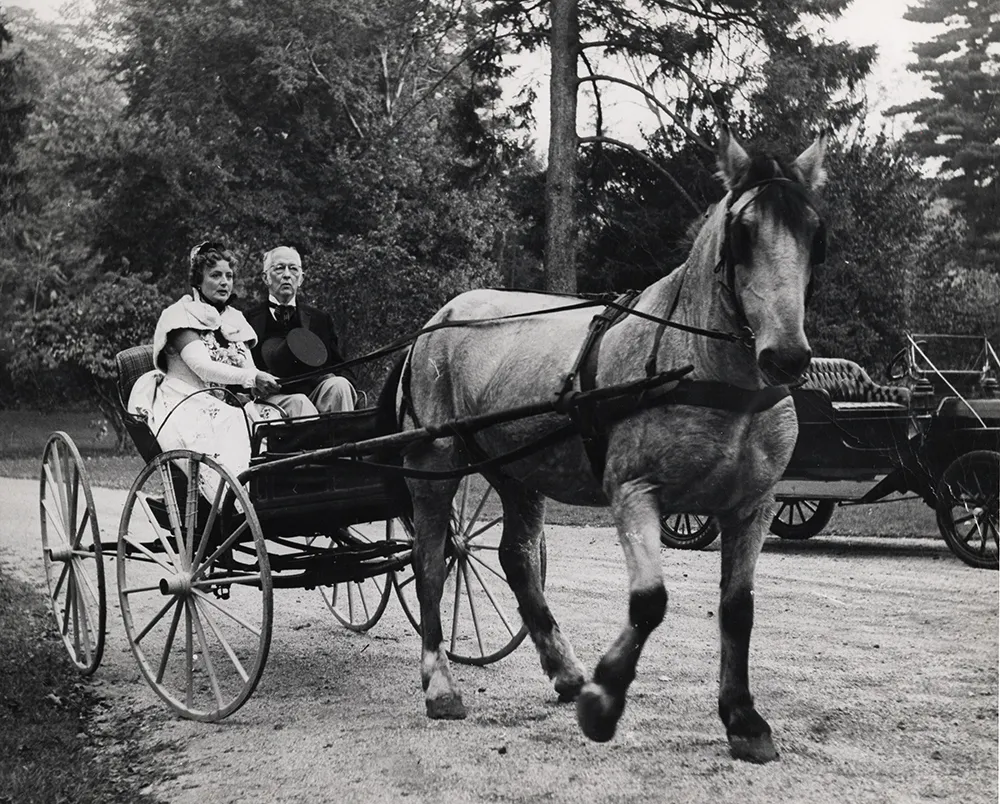 Charles Sheeler studied under Chase during the early twentieth century. He was a significant American modernist, although you wouldn't be able to tell by this costume!
Sheeler's paintings and photographs conveyed modernity with stark and precise renderings of industry. In 1927, the Ford Motor Company hired him to photograph their cutting edge River Rouge factory in Dearborn, Michigan. But in this photograph, Sheeler ditches a Ford Model A and opts to take a horse and buggy to a Victorian-themed costume party.
Requirements for Victorian revelers: petticoats and corsets for the women; top hats and frock coats for men. Bonus points for arriving in a horse and buggy.
Art Deco Ensemble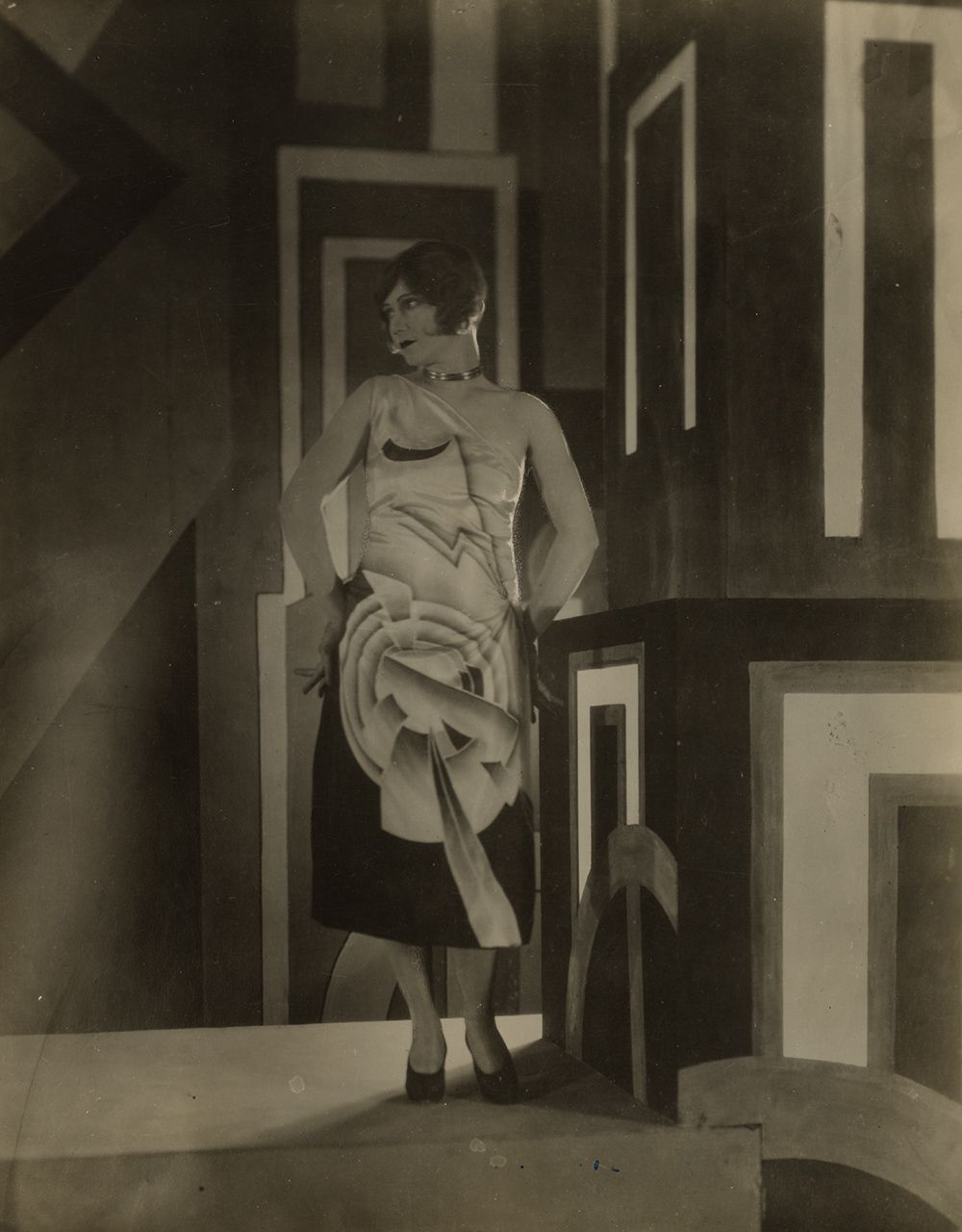 In 1926 artist Louis Lozowick received a commission from the New York department store Lord & Taylor to design a window display and fashion show in honor of the store's centennial. Here, famed actress and dancer Gilda Gray poses in one of Lozowick's textile designs. The dress features his signature synthesis of industrial forms into avant-garde abstraction.
Accentuate this art deco aesthetic with a chic bob and bold lipstick.
The Intense Rabbit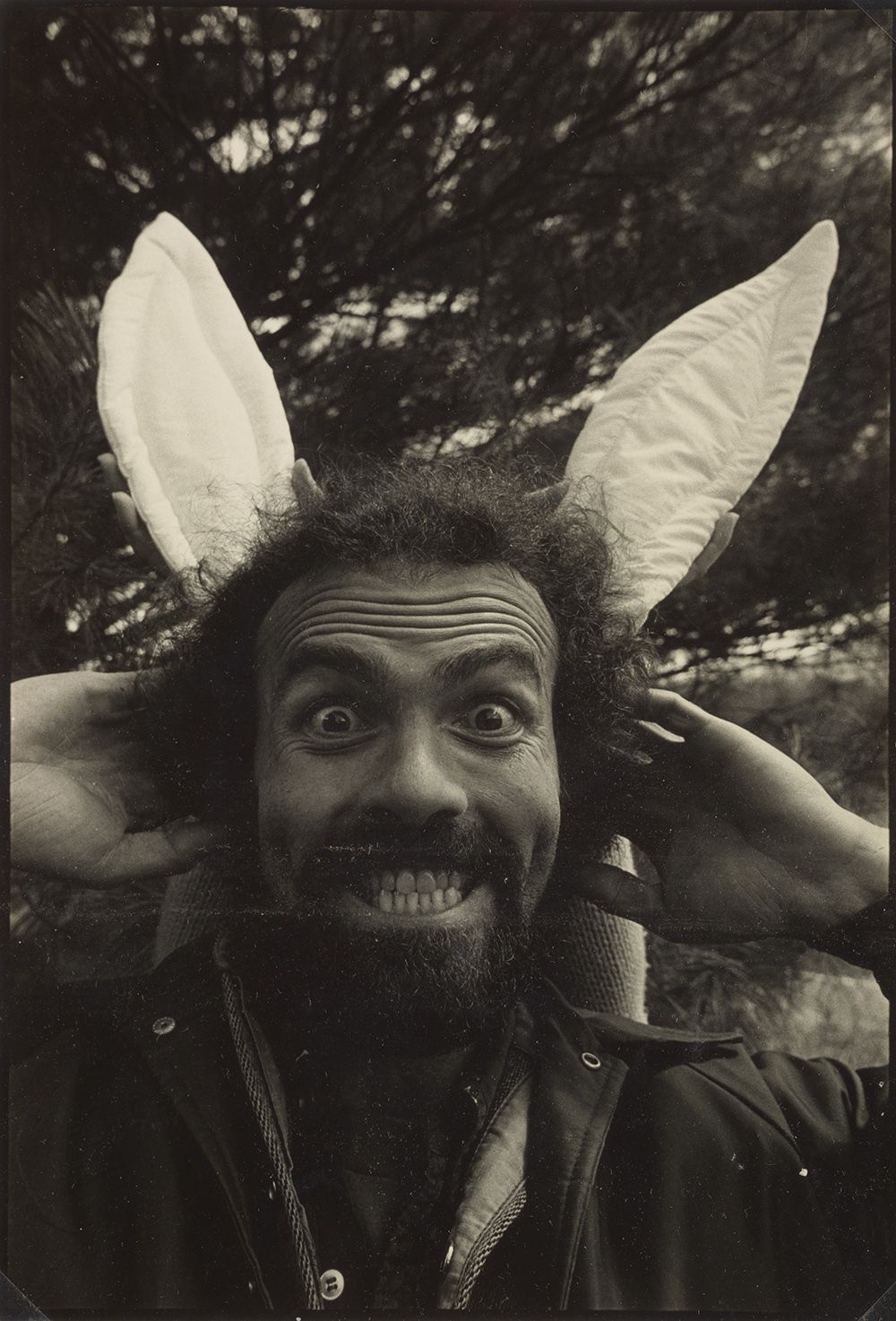 A playful art student at the Penland Mountain School of Crafts participated in this festive Easter event in 1977 that included a campus parade and egg hunt.
To demonstrate what happens when the Easter Bunny oversleeps and wakes up on Halloween, all you need is a pair of rabbit ears and a maniacal grin.
Renaissance Men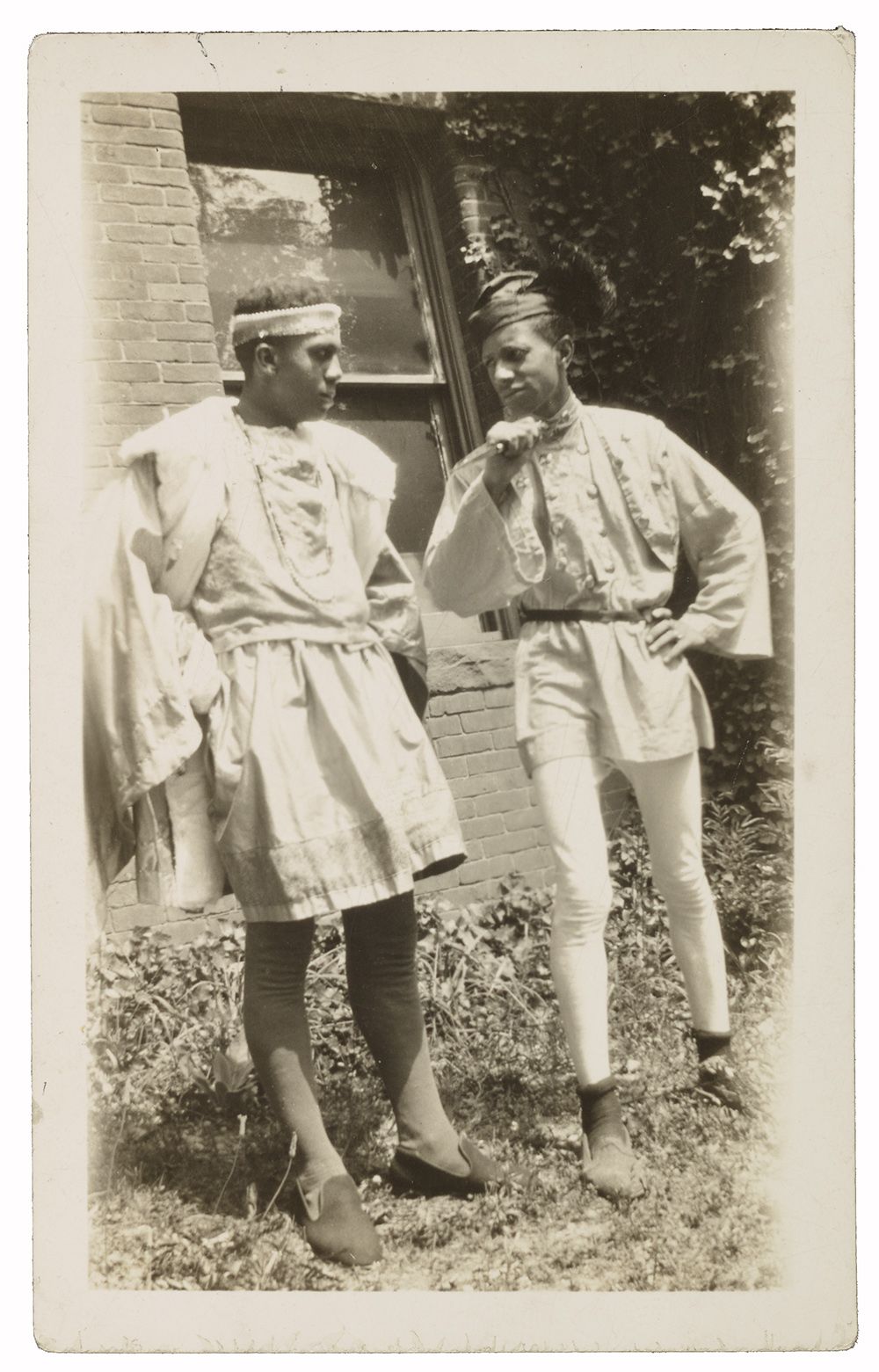 In the early 1920s, Alma Thomas designed these period costumes for the Howard University Players, a theatrical troupe of Howard students. At the time, Thomas was a student herself, earning a degree in the school's fine arts department.
To accomplish this look, put on a puffy tunic, a pair of leggings, and remember, "All the world's a stage, and all the men and women merely players."
The Glitterati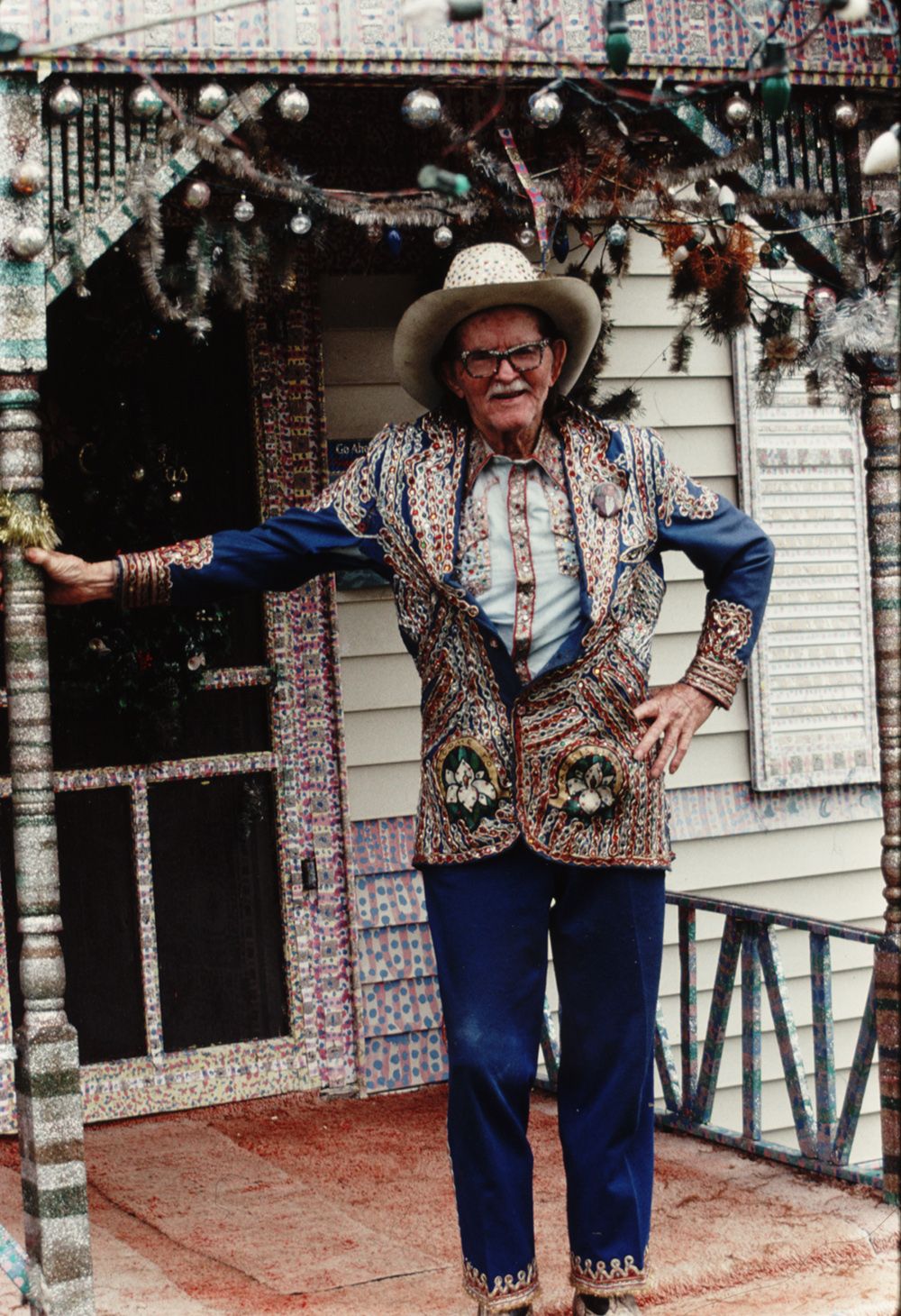 If you would like more glam than grit in your costume, look no further than two of the glitziest artists in our collections, The Rhinestone Cowboy and Gertrude Vanderbilt Whitney.
Folk artist Loy Bowlin is best known as the Original Rhinestone Cowboy. This look was not a costume, but the outfit he would wear any day of the week. Boylin, standing on his porch in Mississippi, bejeweled his clothes, house, and even his Cadillac.
To pull this off, you'll need to invest in a serious Bedazzler, but the efforts will pay off when you sparkle on the dance floor.
The Glamazon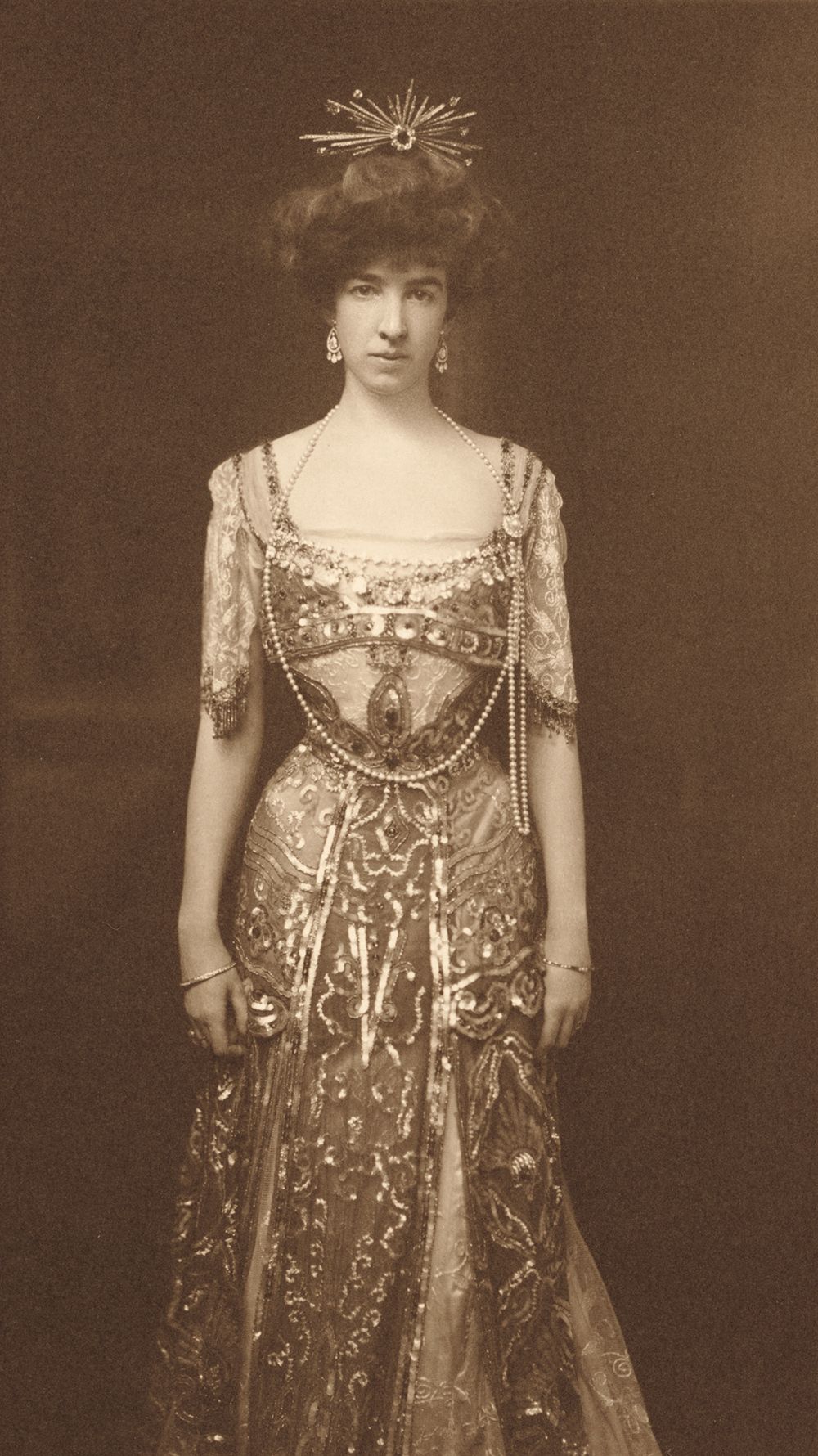 Artist and founder of the Whitney Museum of American Art, Gertrude Vanderbilt Whitney embodies free-spirited glamour. A sculptor in her own right, she also patronized many of the leading and emerging American artists of the early twentieth century. She also had a talent for accessorizing beautiful dresses.
In order to achieve that artsy Vanderbilt look, you'll need lots of flair: feathers, tiaras, broaches, and gems. A Bedazzler wouldn't hurt for this one either.
Happy Halloween from the Archives of American Art!
This post originally appeared on the Archives of American Art Blog.