Acquisitions: Don Reitz Papers
---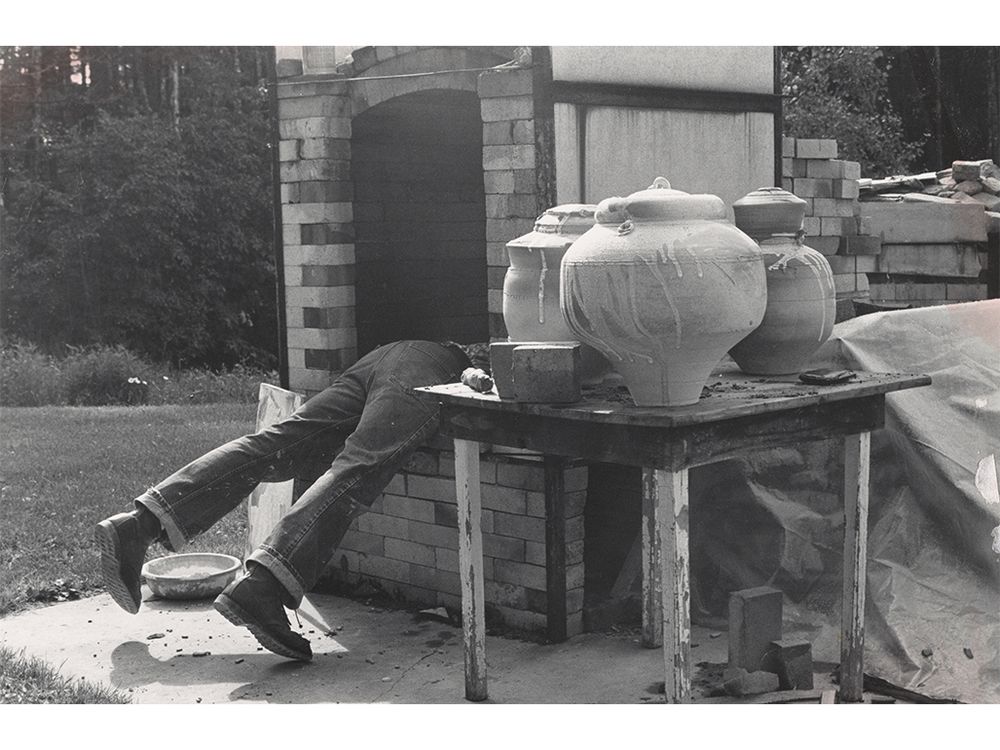 Don Reitz (1929–2014) turned making a pot into performance art. He pulled, pressed, squished, and scraped clay into dynamic vessels, collapsing the difference between functional pottery and avant-garde art. "I'm a big show-off. What the hell? I love theater. I love drama," he laughed in a 2006 oral history interview with the Archives.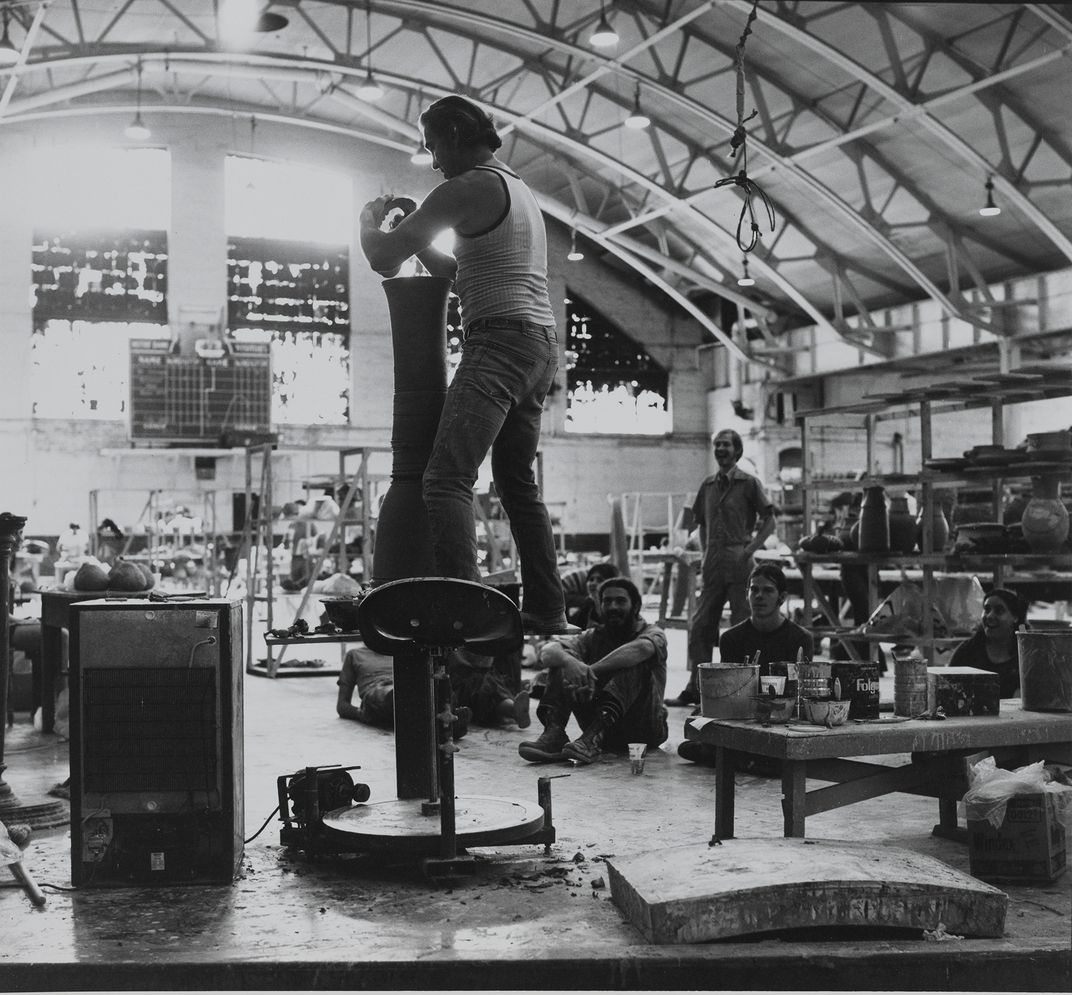 The Don Reitz Papers outline how the former butcher and United States Navy salvage diver established himself at the forefront of studio ceramics in the 1960s. Like the papers of his contemporaries David Shaner, Toshiko Takaezu, Robert Chapman Turner, and Patti Warashina, also at the Archives, this collection features personal writings, exhibition and workshop files, and photographs. It provides technical insight into Reitz's most innovative processes, as well as his numerous hand-built kilns, from the salt kilns on his Wisconsin farm to the massive wood-burning anagama kiln—nicknamed the Reitzagama—on his Arizona ranch. Snapshots and correspondence also illuminate Reitz's collaborative circle of friends. For example, a series of photographs taken at Anderson Ranch Arts Center in Colorado show Reitz working with Rudy Autio, Peter Voulkos, and Yukio Yamamoto—three artists whose work was crucial to Reitz's creative evolution.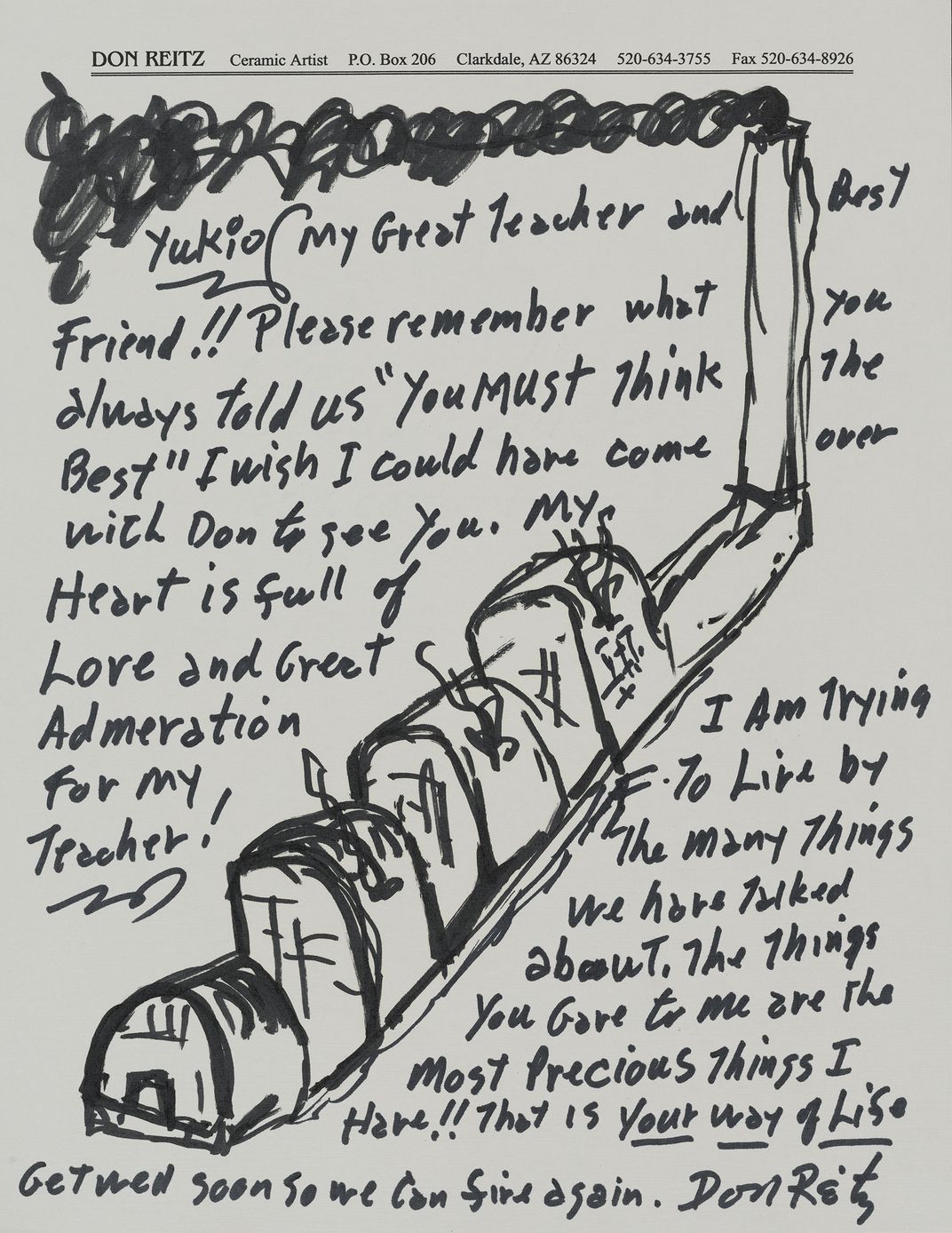 What distinguishes the papers is a trove of audio and video materials, such as a 1988 interview with the artist for a Japanese television station and a 2002 DVD produced by Reitz about the construction of the Reitzagama. Of particular interest are video recordings of activity at Reitz's legendary workshops, held throughout the US as well as in venues in Europe, Australia, and Japan from the 1980s through 2009. With irrepressible energy and charisma, Reitz demonstrated in these recordings a wide range of skills. We watch the potter transfer his bold, spontaneous gestures into clay, and we listen to him energetically encourage his students to take big risks. "It's up to you find out your limitations. It's up to you to find your rules. You don't deal with my rules and I don't deal with your rules," he explained at a 1994 workshop at Yavapai College in Prescott, Arizona. We witness him become vulnerable in the act of making. As Reitz shapes his clay on the Yavapai stage, he thinks out loud. "What my art does for me is to clarify something, so I can better understand it. The main thing it makes clear is me."
In conversation with related collections and interviews, the Reitz Papers add a personal dimension to the history of American studio ceramics, and more broadly, the legacies of expressionist painting and sculpture. They illuminate how self-expression can transform a profoundly mundane material. As Reitz plainly put it during the Yavapai performance, "I went out and scooped off the skin of earth and will make something out of it. And that's exciting to me."
This essay was originally published in the spring 2018 issue (vol. 57, no. 1) of the Archives of American Art Journal.