Acquisitions: Mary Swift Papers
---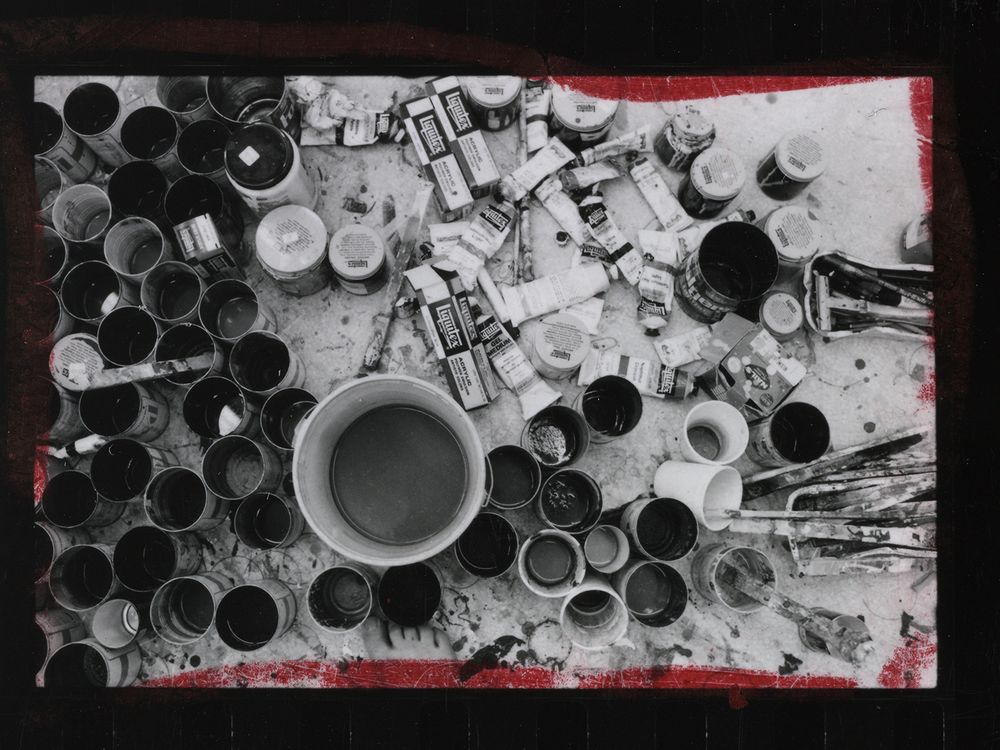 For more than twenty-five years, Mary Swift (b. 1929) focused her Leica camera on the dynamic art scene in Washington, DC. As a managing editor and photographer-in-residence for the Washington Review (1975–2002), she surveyed the city, interviewing artists in their studios and documenting their activities. In November 2016, Swift donated thousands of contact sheets, negatives, and prints and more than one hundred cassette tapes of artist interviews to the Archives.
In October 1977, Swift became a production assistant for the Washington Review, a bi-monthly broadsheet on DC cultural life, while finishing her master's thesis on Washington Color School painter Howard Mehring at George Washington University. She was promoted to associate editor in 1978, and became managing editor of the arts section in 1980. She soon became known for her insightful coverage and striking photography. Swift "perfectly captured the manic small-town charm of DC art's mutton-chop era," artist and critic Sidney Lawrence noted on Artnet.com in 2005.
Swift's photographs range from contemplative artist portraits to still-life compositions featuring woodworking tools, tubes of paint, and other workroom ephemera. Together they offer insights into the art-making process of local luminaries Gene Davis, Sam Gilliam, and Kevin MacDonald, whose papers are housed at the Archives, as well as William Christenberry, Rockne Krebs, Tom Nakashima, Martin Puryear, Renée Stout, Anne Truitt, and others. Additional photographs map art happenings throughout the metropolitan area. Swift documented exhibitions and events at cultural institutions such as the Washington Gallery of Modern Art, Washington Project for the Arts, Source Theater, the Corcoran Gallery of Art, d.c. space, and numerous Smithsonian museums.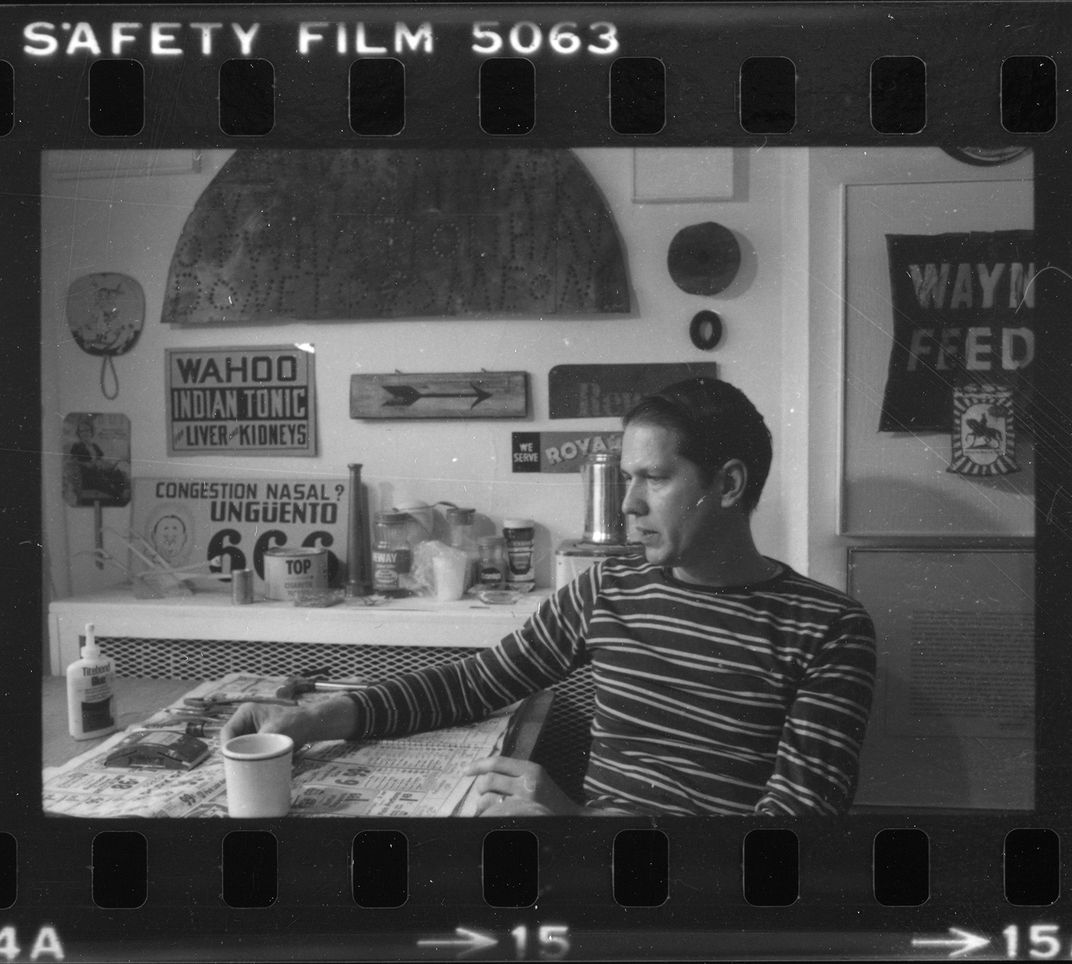 A series of photographs that Swift took in 1979 and 1980 of Christenberry in his studio reveals much about the artist's biography and his working methods. Swift thoroughly documented the details of his studio space, including his eclectic collection of vintage signs from the American South. As she snapped the photos, she interviewed the artist for a February/March 1980 essay in the Washington Review. Christenberry recalled that his mother worried the old signs, which feature prominently in his work, would give people in DC a negative impression of Alabama, his childhood home, as a "rusted out, worn out old place." Gesturing to a weathered sign on the wall, he explained to Swift, "I don't know why rust is so beautiful. . . .  Look at that, how exquisite that is right there. You can't fake that. It has to be real. You can't make a sign bleach out like that, the sun has got to do it."
Swift's photographs and interviews are full of such insights into the DC art world from the late 1970s to the turn of the twentieth century. Through these sources researchers will be able to piece together the events that shaped that world and the personalities who populated it.
This essay was originally published in the fall 2017 issue (vol. 56, no. 2) of the Archives of American Art Journal.