Flying on the Homefront: Women Airforce Service Pilots (WASP)
Aeronautics curator Dorothy Cochrane explores the history of the Women Airforce Service Pilots (WASP) and their fight for recognition for their contributions to World War II.
---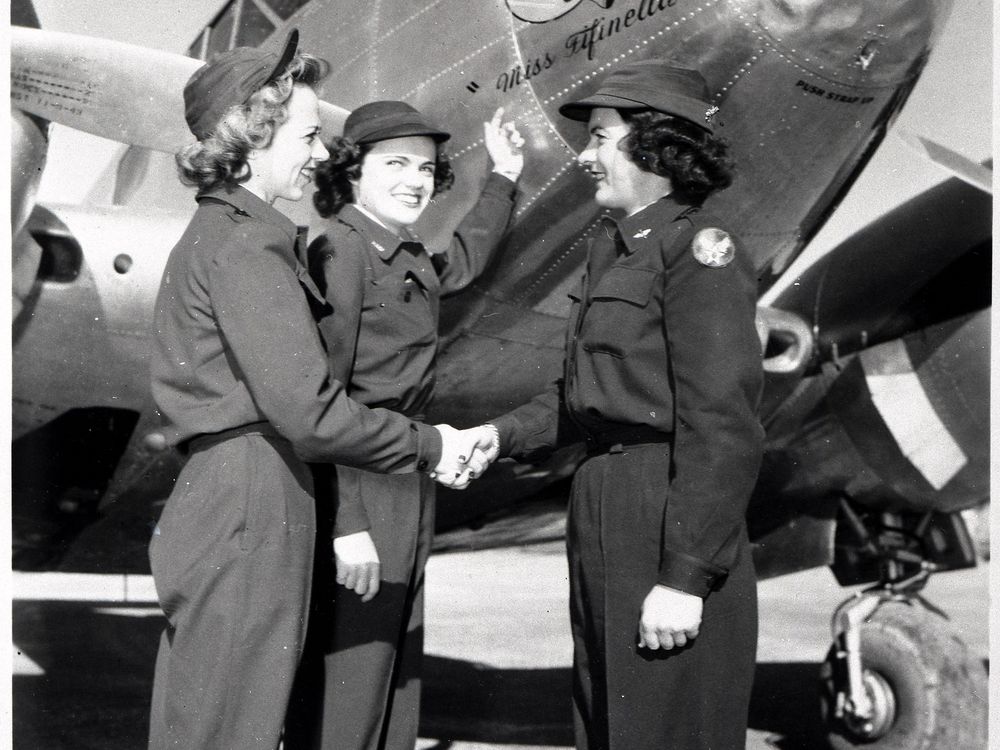 While giving a flying lesson in her Piper Cub on Oahu near Pearl Harbor on December 7, 1941, flight instructor Cornelia Fort witnessed the attack of the Japanese air fleet. She was the first American pilot to do so, and she decided right then and there that she wanted to help her country. And she was not the only woman to feel that way. When some enlightened military leaders agreed and approved the creation of the Women Airforce Service Pilots (WASP), about 25,000 American women applied to be an auxiliary part of the home-front army. A fraction of the applicants — 1,820 in total —were accepted into the program, and 1,074 graduated.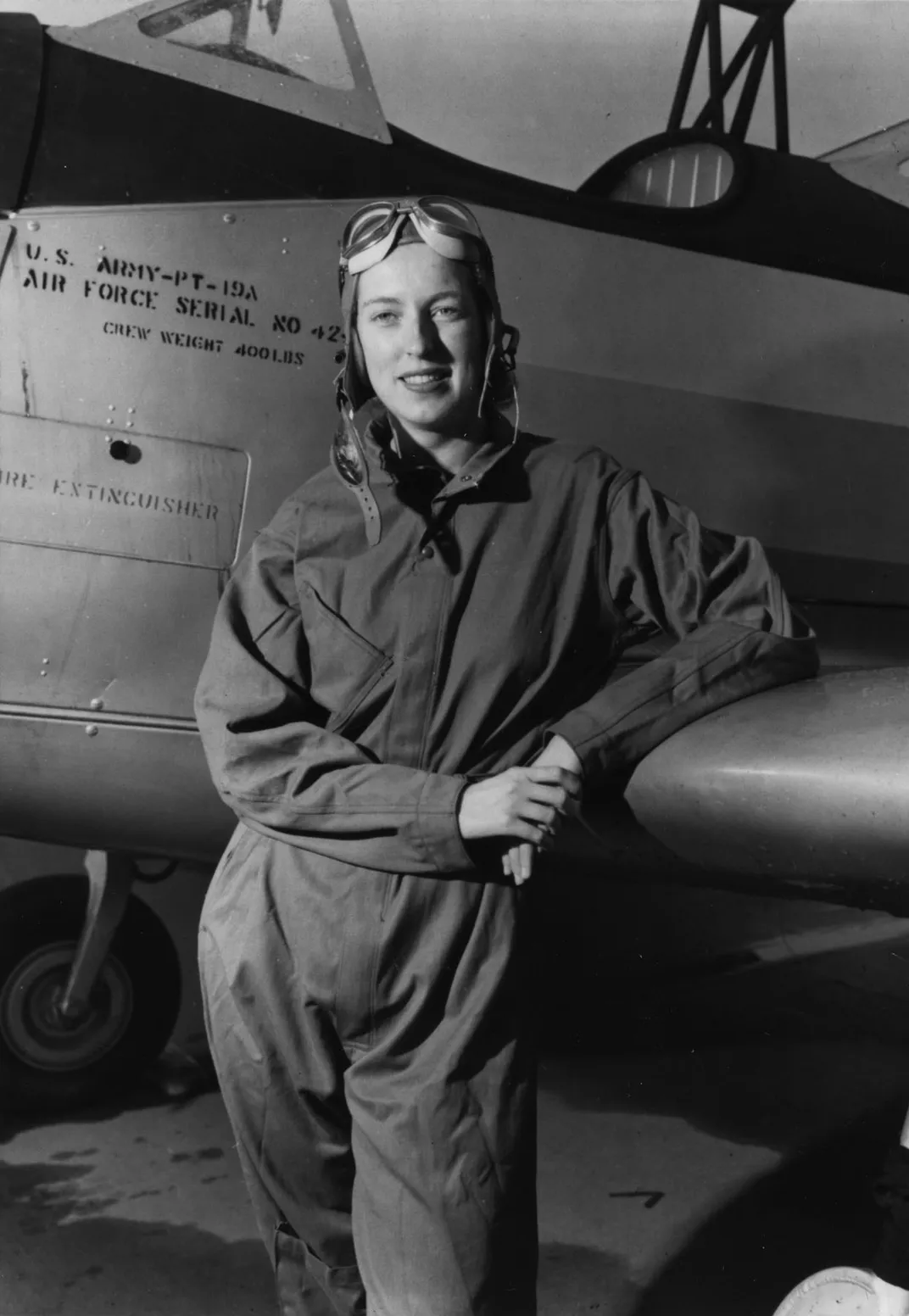 The WASP flew 60 million miles in all types of military aircraft, including fighters and B-17 and B-29 bombers, and paved the way for today's fully vested female military pilots. These women ferried aircraft, cargo and personnel; tested aircraft; and towed targets throughout the 48 states, filling in gaps left by male pilots who had been sent to war. "We had to deliver the goods," Fort said, "or else there wouldn't ever be another chance for women pilots in any part of the service."
The WASP Origin Story
With the approach of World War II, two experienced women pilots recognized the coming shortage of military pilots as the men would be sent off to fly in the war. They separately petitioned the military to consider using women as ferry pilots. In 1941, racing pilot Jacqueline Cochran, who had the ear of General of the Army Air Corps, Henry "Hap" Arnold, selected a group of 24 women pilots to ferry military aircraft in Great Britain for its Air Transport Auxiliary (ATA). This would be a prelude to such ferrying in the U.S. At the same time, working with the Army Air Corps Air Transport Command, experienced business pilot Nancy Love identified similarly qualified women as prospective ferry pilots. Cochran and Love had very different strategies but the same goal – to create a women's air corps.
In September 1942, the Army Air Force's Air Transport Command approved the creation of a temporary, civilian women's flying corps, the Women's Auxiliary Ferrying Squadron (WAFS), under the direction of Nancy Love. As head of the WAFS, Love initially recruited 27 highly-experienced women pilots between the ages of 21 and 35 with high school diplomas, a commercial pilot's license, and a minimum of 500 hours of flight time. After their flight checks, the WAFS immediately began repositioning military aircraft from manufacturing plants to bases and demarcation depots.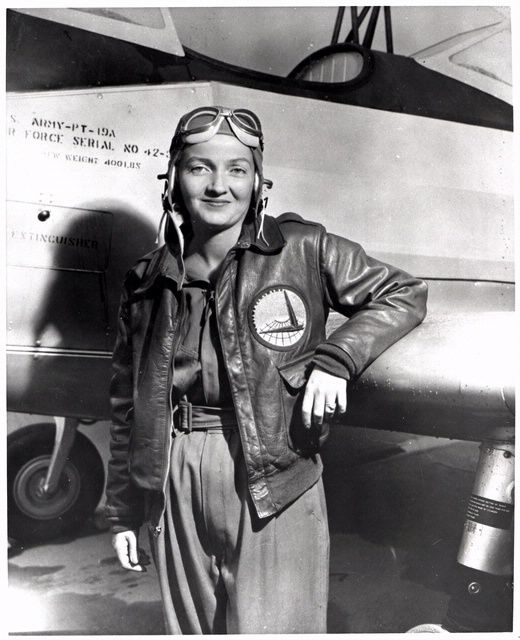 Meanwhile, Jackie Cochran ran the Women's Ferrying Training Detachment (WFTD), recruiting female pilots with as little as 35 hours and sending them off to a 23-week flight training program, the same as male cadets and with military instructors. The first WFTD class graduated in December 1942 and initially, these classes graduated into the WAFS. However, on August 5, 1943, General Arnold combined these two organizations under the title of the Women Airforce Service Pilots (WASP) and selected Cochran as the overall director; Love remained in charge of the initial WAFS unit, although under Cochran.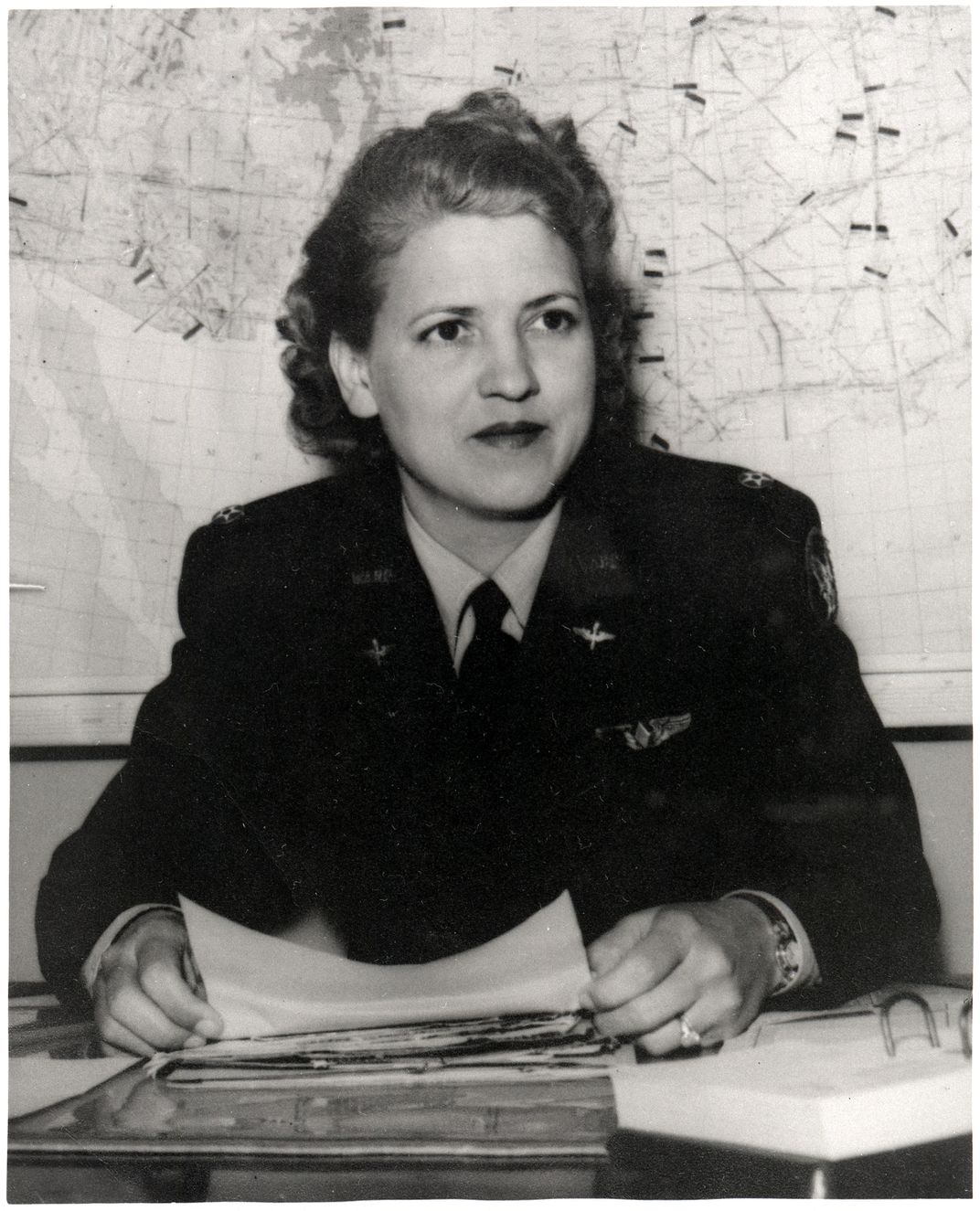 WASP Contributions
Their flight training took place in a segregated group at Avenger Field in Sweetwater, Texas (after a brief stint in Houston), where the women followed strict military procedures including drilling and taking an oath of allegiance. They wore ill-fitting male mechanics suits, known as Zoot suits, or pants and A-2 leather jackets until Cochran oversaw the design of official WASP uniforms in a color known as Santiago Blue, onto which they could pin their silver WASP wings. The important difference was that the women were civilians; the idea of militarizing them was too controversial at the time.

Ultimately the WASP delivered 12,650 aircraft representing 78 different types. They flew every aircraft in USAAF inventory, including high-performance pursuit aircraft, such as the P-51 Mustang, and large four-engine B-17 and B-29 bombers. In addition, they towed targets for cadet fighter training, transported military personnel and cargo, and flew engineering tests flights, including one in America's first jet, the Bell YP-59. WASP also flew target planes for air gunnery practice, flight tested repaired aircraft, and became flight instructors in aircraft or Link trainers/simulators. They flew whatever was asked of them.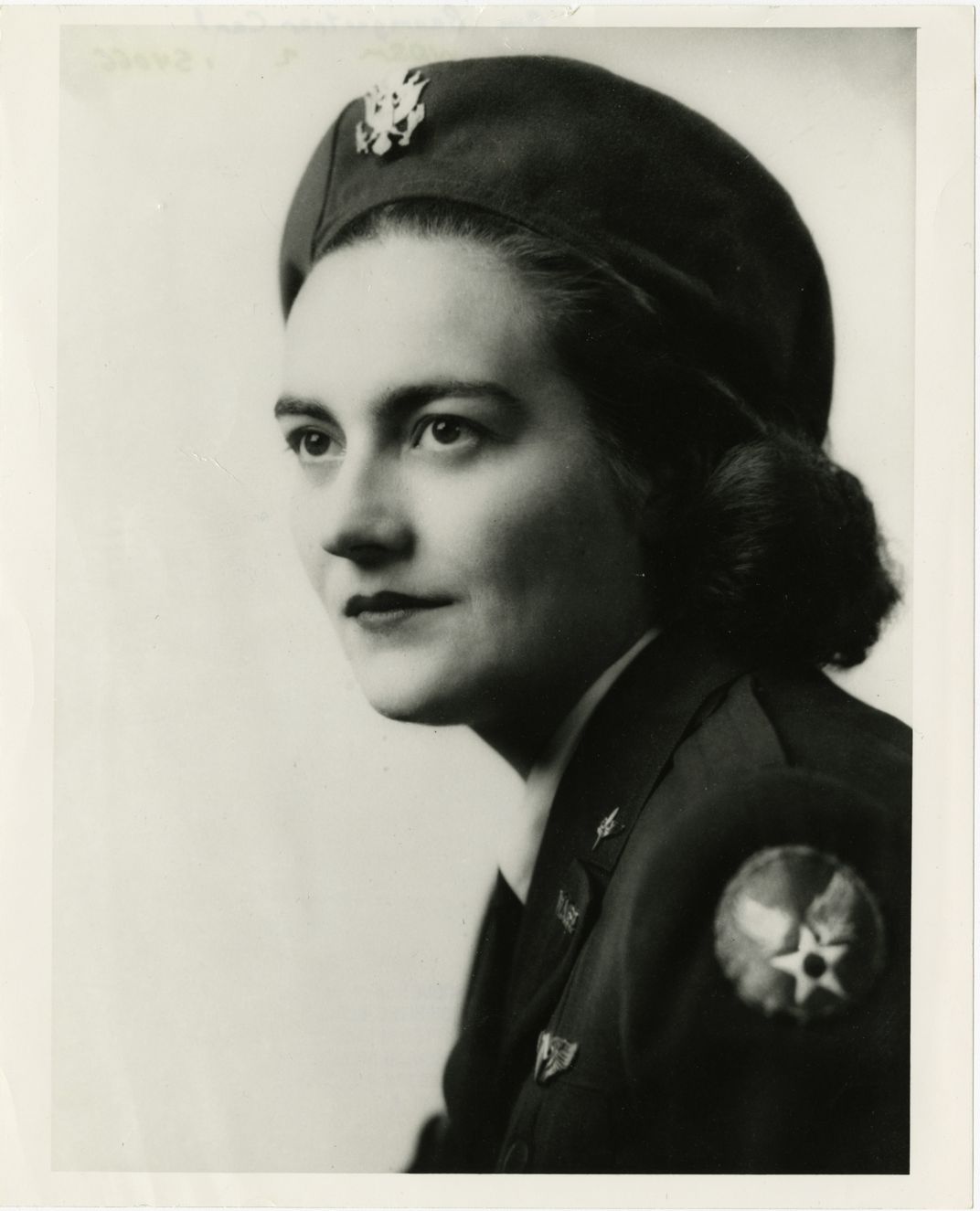 Throughout the program, the women's accident and fatality rates were the same as men. Thirty-eight women gave their lives in the course of duty to their country but because they were civilians, their families, and in some cases their fellow WASP, had to pay the funeral expenses.
Although originally told they would become part of the military, a move supported by some in the Air Transport Command and by General Arnold, the WASP instead were disbanded in December 1944, a casualty of rancor over assimilation, jobs, and gender roles. With the end of the war in sight, perceptions were that women were no longer needed or even wanted—military pilots (men) would return to reclaim flying jobs. In addition, Cochran, who wanted to continue as commander of an independent women's flying unit, was at the center of complications that prevented the group from being efficiently transferred as experienced military pilots into the either USAAF at large or the Women's Army Corps (WAC). The issue was hotly debated in the press and in Congress. Ultimately, Congress voted against inclusion. They were abruptly sent home.
Still, Gen. Hap Arnold stated, "If ever there were a doubt in anyone's mind that women can become skillful pilots, the WASPs have dispelled that doubt."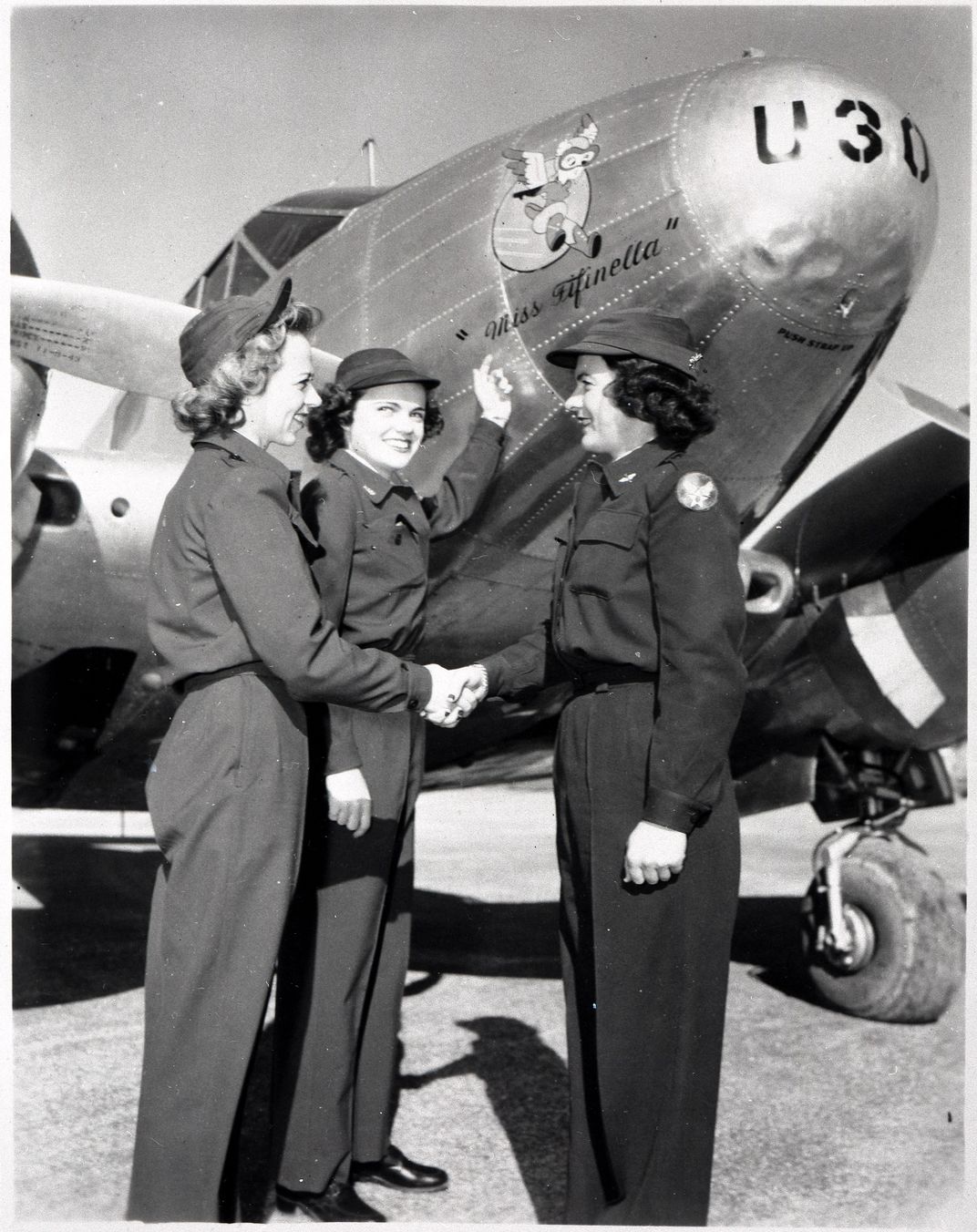 Fighting for Recognition
The dreams of the individual WASP to serve as military pilots for their country were over. Most WASP married and raised families; many continued to fly but only a few established real aviation careers. At their 1972 reunion, attendees, officially the Order of Fifinella, resolved to restore their legacy by applying for official veteran recognition. From 1972 to 1976, several bills went nowhere on Capitol Hill. At the same time, the first women allowed into military flight training were being heralded as the first American women to fly military aircraft, and the WASP countered, "Not so!" Aided by Bruce Arnold, General Arnold's son, and Arizona Senator Barry Goldwater, the WASP persevered and fought for recognition.
The first installment of the nation's debt to the WASP was paid in 1977 with a bill authorizing retroactive partial veteran status. Since then, with continuing World War II anniversary celebrations including this year's 75th, the WASP have received acknowledgment and gratitude for their service. In 2009, President Barack Obama signed legislation, first drafted by Lt. Col. Nicole Malachowski (USAF), awarding the WASP the Congressional Gold Medal, the nation's highest civilian honor. Following the award ceremony at the US Capitol in March 2010, I had the honor of carrying this original Gold Medal to the Museum where it is displayed at the Udvar-Hazy Center.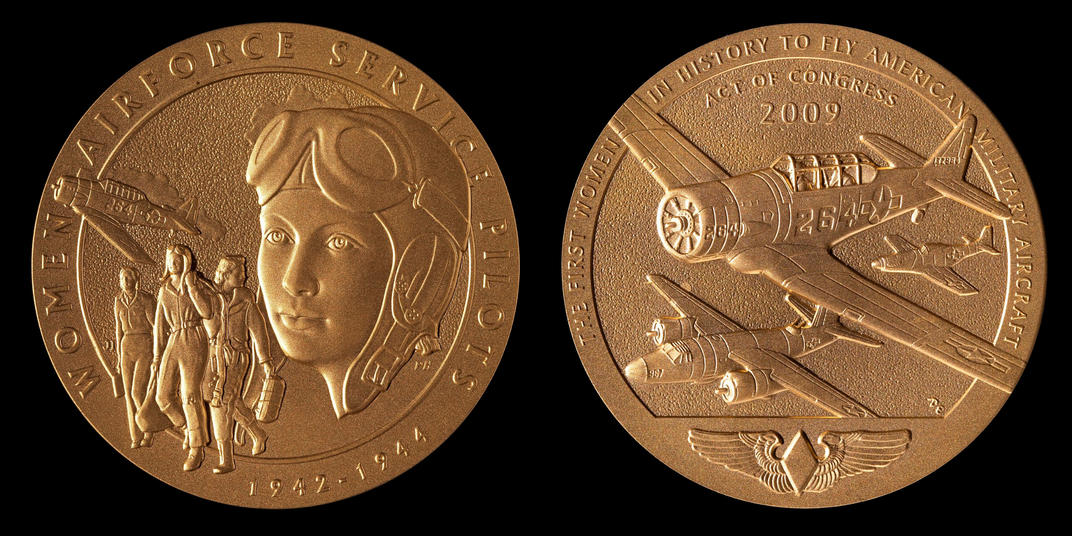 Let's be clear: the Women Airforce Service Pilots of World War II proved that women could safely and adeptly fly all military aircraft. Still, it took more than 30 years of social, cultural, and legal changes to even begin to allow American women to train as military pilots. After anti-discrimination and civil rights laws were passed in the 1960s and directives were enacted to allow women to fly non-combat military aircraft in the 1970s, and eventually all military aircraft in 1993, women finally gained the right to equal military flight training and equal opportunities to be as successful as male pilots. However, it is important that we remember and acknowledge the other half of the story — the long road to acceptance by society and the military, marked by virulent prejudice. In fact, women have only recently been widely accepted as fully vested military pilots. By employing the same perseverance as the WASP and armed with the WASP record and the law, military women pilots now serve full careers and have achieved leadership command and flag officer positions. Thanks to the WASP, they didn't have to prove again that women, as a gender, can fly.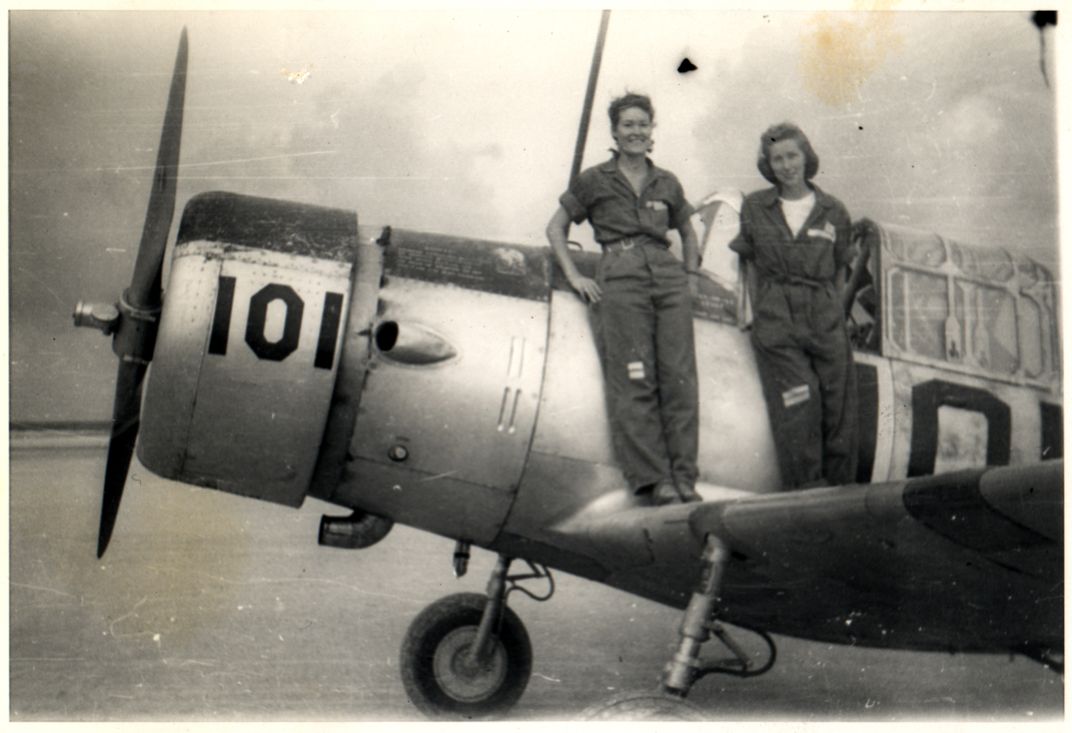 Dorothy Cochrane is the curator for General Aviation in the Aeronautics Department.
Author's note: The list of books about, and authored by, the WASP and WAFS is long. A recent publication is The Women with Silver Wings by Katherine Sharp Landdeck, one of the Museum's former Guggenheim Fellows and an associate professor of history at Texas Woman's University.