Why Has It Been So Hard to See Margaret?
The Kenneth Lonergan film that many critics hailed as one of the best of 2011 has had a long journey to the theaters. It opens in New York tomorrow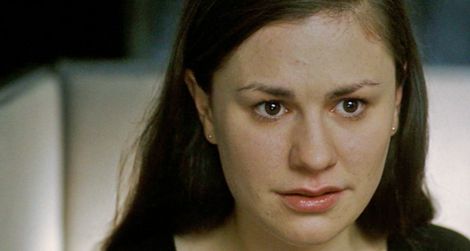 Critics love to impress readers with obscure films, titles that most moviegoers rarely get the chance to see. Something similar happened with Margaret, a drama written and directed by Kenneth Lonergan. But in a twist, critics are helping to bring this film back to the public.
Margaret was named to several of last years' Top Ten Films lists, even though it played in the U.S. briefly in only two theaters, one in Los Angeles and one in New York. When the film dropped out of circulation, Jaime N. Christley, a critic with Slant, started an on-line petition (since closed) to bring it back. The Film Society of Lincoln Center scheduled a screening on February 25 with Lonergan and much of the cast in attendance. Now, remarkably, the film is receiving more screenings, starting tomorrow, March 23.
First, a little history. Lonergan, a playwright (This Is Our Youth), screenwriter (Analyze This) and director (You Can Count on Me), began writing Margaret in 2003, although he had the idea since high school and thought of it as a feature film since 1995. He began shooting the film in 2005, finishing that December apart from some pick-up shots and reshoots.
Editing took three years, in part because Lonergan was supposed to hand over a two-hour movie to distributor Fox Searchlight. A lawsuit between producer Gary Gilbert and Fox Searchlight ensued; Lonergan is currently involved in a separate lawsuit which prevents him from talking about many of the production details.
The Margaret Fox Searchlight eventually released in September, 2011 "is the version that was completed in 2008," Lonergan told moviegoers at the February screening. "I think it's wonderful and I'm very proud of it."
Margaret clocks in and just under 150 minutes, which can seem either too long or too short. (The Hunger Games, which opens Friday, runs 142 minutes.) The film follows teenager Lisa Cohen, played by Anna Paquin, after she inadvertently helps cause a fatal accident on the streets of Manhattan.
Traumatized, she reaches out to adults for advice and comfort. Single mom Joan (actress J. Smith-Cameron) and divorced dad Karl (played by Lonergan) do not respond the way Lisa wants, and teachers (played by Matt Damon and Matthew Broderick, among others) also fall short. On her own, Lisa campaigns to right what she perceives as an injustice, taking on the police, the legal system, and strangers in a quest as quixotic as it is poignant.
"I was trying to look at that phenomenon when you suddenly become aware of the world, and all the horrible and interesting things in it, as though no one else had noticed them before," Lonergan told the audience. "You haven't been worn down yet. You're 17 and you think something can be done about it."
The director recalled a comment Elaine May told him: "Only a teenager could think she could have that big an effect on the world." "We get tired," Lonergan went on. "We get to be thirty and say, 'You know what, I'm just going to make my life right, and the people around me right.' At best most teenagers find that to be hypocritical and weak."
The film's title comes from "Spring and Fall," a 1918 poem by Gerard Manley Hopkins. In it, Margaret grieves over leaves falling from a tree. As Lonergan put it, "I remember being in ninth or tenth grade at a friend's house, and a little sparrow flew against the window and knocked itself out, killed itself. I felt, 'Oh my god, that sparrow just died.' Now I could walk past a dozen dead sparrows without blinking an eye."
Losing that sense of sorrow and injustice is what Lonergan tries to detail in Margaret. But for me, Margaret is special for what it is, not what it is about. Lonergan is a superb writer, but more important, he is a patient one. You Can Count on Me is one of the more heartbreaking movies in recent memory precisely because it unfolds so casually, so unerringly.
Like that film, Margaret is uncomfortably intimate. Lonergan shows us what we would rather not see about his characters: how they fail, make mistakes, give up, ignore or betray each other—the same way we all do. Despite this, Lonergan still finds what redeems his characters, and why we should care about them.
Margaret is also a film in which every location feels authentic. This is what New York City is like: beautiful, chaotic, ghastly, all at once. One shot that sweeps through the Metropolitan Opera has a jaw-dropping grandeur; another, in which Lisa is accosted by toughs, can make you cringe.
One scene in the middle of Margaret crystallizes the problems Lonergan had in editing the film. In it, Broderick gives an interpretation of lines from King Lear; a student (played by Jake O'Connor) offers a different, contradictory meaning. Their extended argument is a comic highlight, "even though it doesn't actually further the plot," as Lonergan admits.
"What I think it does do and why it wasn't just a fun scene that we could cut out was that it is representative of how impossible it is, taken from the teacher's point of view," the director went on. "If he can't convince one kid in one class of one point of one line from Shakespeare, nor can the kid convince the teacher to take another look at the line in any way whatsoever—meanwhile Lisa is trying to do something which much much more difficult.
"I think the reason the scene was written and the reason that it stayed in the movie, to me it's right on the money of what she's up against: the fact that people just think what they think."
This is the beauty of Margaret, a film that expands from its premise to embrace different points of view, to offer reasons for perceived wrongs, to show how one person finds her place in the world.
I'll gives the last words to Richard Brody of The New Yorker: "Margaret runs the risk of falling into undeserved oblivion—albeit only temporarily. It will be remembered, years and decades hence, as one of the year's, even the decade's, cinematic wonders, and will leave historians to ponder and rue its lack of recognition in its own day."