What to See at the Tribeca Film Festival
The eleventh installment of the festival is underway in Manhattan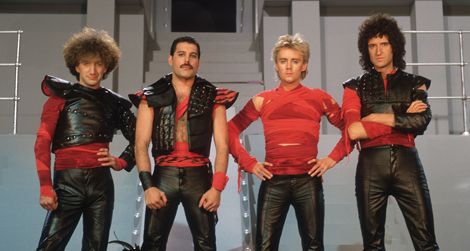 The 11th Tribeca Film Festival opened yesterday with the world premiere of The Five-Year Engagement, a romantic comedy that opens in theaters nationwide on April 27. The festival ends on April 29 with a special screening of the highly anticipated Disney adaptation of The Avengers. In between these two "tentpole" events is a sprawling festival culled from almost 6,000 submissions.
The festival will be screening 89 features in several New York venues, with series like "World Narrative Competition," "Spotlight" and "Cinemania," as well as an expanded online presence, industry panels and a number of free events—including the return of the Tribeca Drive-In, this year showing Jaws, Goonies and the new baseball documentary Knuckleball.
Last year's edition attracted some 400,000 visitors, but the Tribeca Film Festival in some ways still seems to be searching for an identity. Founded in 2002 by Robert De Niro, Jane Rosenthal and Craig Hatkoff, the festival was originally intended to bring people back to New York's downtown in the aftermath of the 9/11 attacks. Since then it has grown into a combination of civic booster and industry incubator, with offshoots like the Tribeca Film Institute helping to fund documentary and independent projects.
Other film festivals have done a better job in staking out their territory: the New York Film Festival focuses on European auteurs; SXSW on independents and mixed media; the Toronto International Film Festival, towards more purely commercial titles; Sundance, on low-budget, downbeat character studies.
Geoffrey Gilmore, the former director of the Sundance Film Festival, now heads an overhauled programming staff at Tribeca. He joins Frédéric Boyer, formerly with the Director's Fortnight at Cannes and now Tribeca's artistic director. In press conferences, neither is willing to define a "Tribeca film," citing goals of presenting excellent and unseen titles instead, a way to reintroduce viewers to "film culture." "A platform for discussion," as Gilmore went on in a recent interview, "a place where a filmmaker can be discovered."
Tentpoles aside, the majority of movies at Tribeca are niche titles that don't receive wide distribution. Exposure is key, and this is where the festival can really help bring attention to deserving projects. By grouping films together, Tribeca can cause a sort of "umbrella effect," in which a music documentary like The Zen of Bennett, about the popular singer, might help highlight The Russian Winter, which follows former Fugees member and ex-con John Forté on his concert tour of Russia.
In fact, this year's Tribeca is top-heavy with music documentaries, some of which look irresistible. Don't Stop Believin': Everyman's Journey follows Filipino singer Arnel Pineda from the slums of Manila to lead singer of the rock band Journey. Searching for Sugar Man examines the mysterious career of 1970s rocker Rodriguez, who became an inexplicable favorite in South Africa. Queen: Days of Our Lives is filled with archival footage of the band on stage and in the studio. Wagner's Dream, featuring Deborah Voigt, charts the Metropolitan Opera's five-year plan to stage Richard Wagner's Ring Cycle.
Several thrillers fill out this year's schedule, proving yet again that, in the words of critic Otis Ferguson, "Crime doesn't pay—except at the box office." Set in the Philippines, Graceland follows the aftermath of a botched kidnapping in an unacknowledged reworking of Akira Kurosawa's 1963 film High and Low. In Unit 7, police tackle drug dealers in Seville. The cop in the French film Sleepless Night (Nuit Blanche) has to ransom his son with stolen cocaine. In Canada's Deadfall, a blizzard blocks a crook and his sister (Eric Bana and Olivia Wilde) in their attempt to get across the border. And in Freaky Deaky, directed by Charles Matthau, stars like Christian Slater, Crispin Glover, and Michael Jai White try to bring Elmore Leonard's crime novel to life. (Leonard, Slater, Glover and Matthau will appear in a panel following the April 21 screening.)
Scouts have been touting titles like First Winter (which my insider spy criticized as dull and pretentious); 2 Days in New York, Julie Delpy's follow-up to 2 Days in Paris; and Francophenia (or: Don't Kill Me, I Know Where the Baby Is), the latest in writer-actor-director-teacher James Franco's media onslaught. Here are four films I am looking forward to:
Booker's Place: A Mississippi Story—Director Raymond De Felitta returns to Mississippi to examine the aftermath of his father Frank's 1965 documentary about racism in a film that proves that intolerance is still a way of life in the South.
The Revisionaries—How textbook standards are set by the 15-member Texas State Board of Education.
Side by Side—Writer and director Chris Kenneally interviews the industry's top filmmakers, including James Cameron, Martin Scorsese and Steven Soderbergh, about the differences between digital and film processes. If you've been following this blog, you can bet that I'll be covering this film in greater detail in the future.
The World Before Her—Director Nisha Pahuja takes a look at both the Miss India beauty pageant and a fundamentalist Hindu camp for girls to show how women are perceived in contemporary India.